Comprehensive data protection
Protect your organization by partnering with Atlassian to help ensure your data is secure, private, compliant, and available.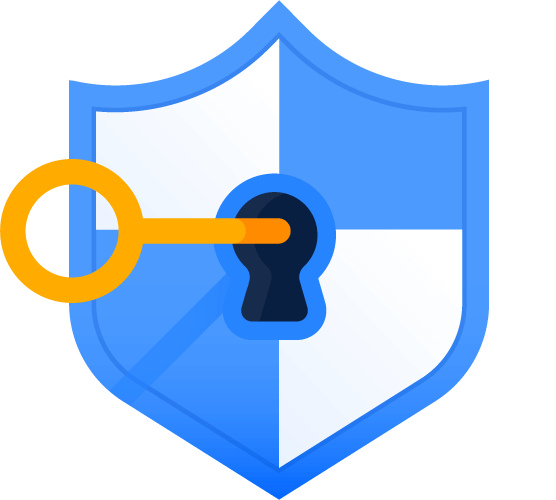 Data security
Our platform and processes follow security best practices for a layered approach to protect your data. We have tools such as the detections program, secure software development, and external penetration testing, paired with a growing set of controls to help you safeguard your data.
Security and risk responses
Download pre-filled vendor security assessment questionnaires.
Data protection whitepaper
Learn how you can partner with Atlassian to protect your most vital assets.
Security advisories
Stay in the know on current security advisories.
Identity and access management
Limit privileged access and take a zero trust approach to protect your users and data. Apply the same organization-wide IAM principles across Atlassian products using Atlassian Access to connect an identity provider, enforce SSO and MFA, manage external user security, and more.
Zero trust principles
Take a zero trust approach to reduce the risk of data compromise.
Effective user management
Manage users in Atlassian Cloud with confidence.
Organization-wide IAM
Extend your IAM policies in Atlassian Cloud.
Data privacy
Ensuring data privacy is critical for organizations handling sensitive data; partner with us to support your data privacy requirements. With multiple layers of protection, you stay in the driver's seat to manage how and where your data is accessed with controls like data residency.
Privacy by region
Review the privacy policies that matter to your organization.
Org-level privacy
Manage your business' data privacy with Atlassian Cloud.
Privacy and transparency
We value your trust in us.
Data recovery
Atlassian maintains a standby replica in different availability zones for redundancy and failover capability. You are empowered with data recovery capabilities, such as backup and restore manager, site/product delayed deletion, and site resurrection.
High-availability and failover
Understand how Atlassian manages customer data.
Reliability at scale
Review Atlassian's Service Level Agreement.
Architecture
Hosted on AWS to provide additional resiliency and recovery capabilities.
enterprise-level compliance
Our compliance certifications
Stay on top of evolving regulatory expectations worldwide with our growing list of compliance certifications. Our cloud products regularly undergo independent verification of their security, privacy, and compliance controls to ensure they meet global standards.
Customers trust us to protect their data
Have questions? Contact us.
Reach out to our sales team for questions about our products and capabilities. You may find answers to many of your questions in our pre-filled security questionnaires.