The new Jira begins now
See how we're reimagining Jira Software for the future of software development
The new Jira begins now
See how we're reimagining Jira Software for the future of software development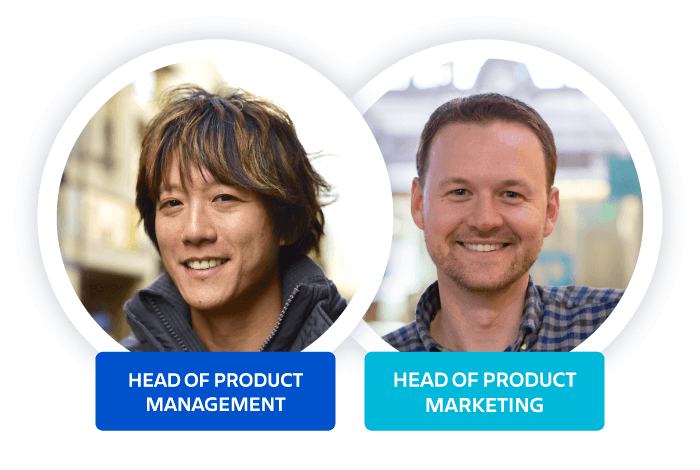 Get the full scoop on what's new in Jira
Join us for an overview of the product vision, a demo of new features, and a preview of how we're building for the future of software development.
New starts with how you build your roadmap
Sketch out the big picture, communicate plans with stakeholders, and ensure your roadmap connects to your team's work - all in a few clicks.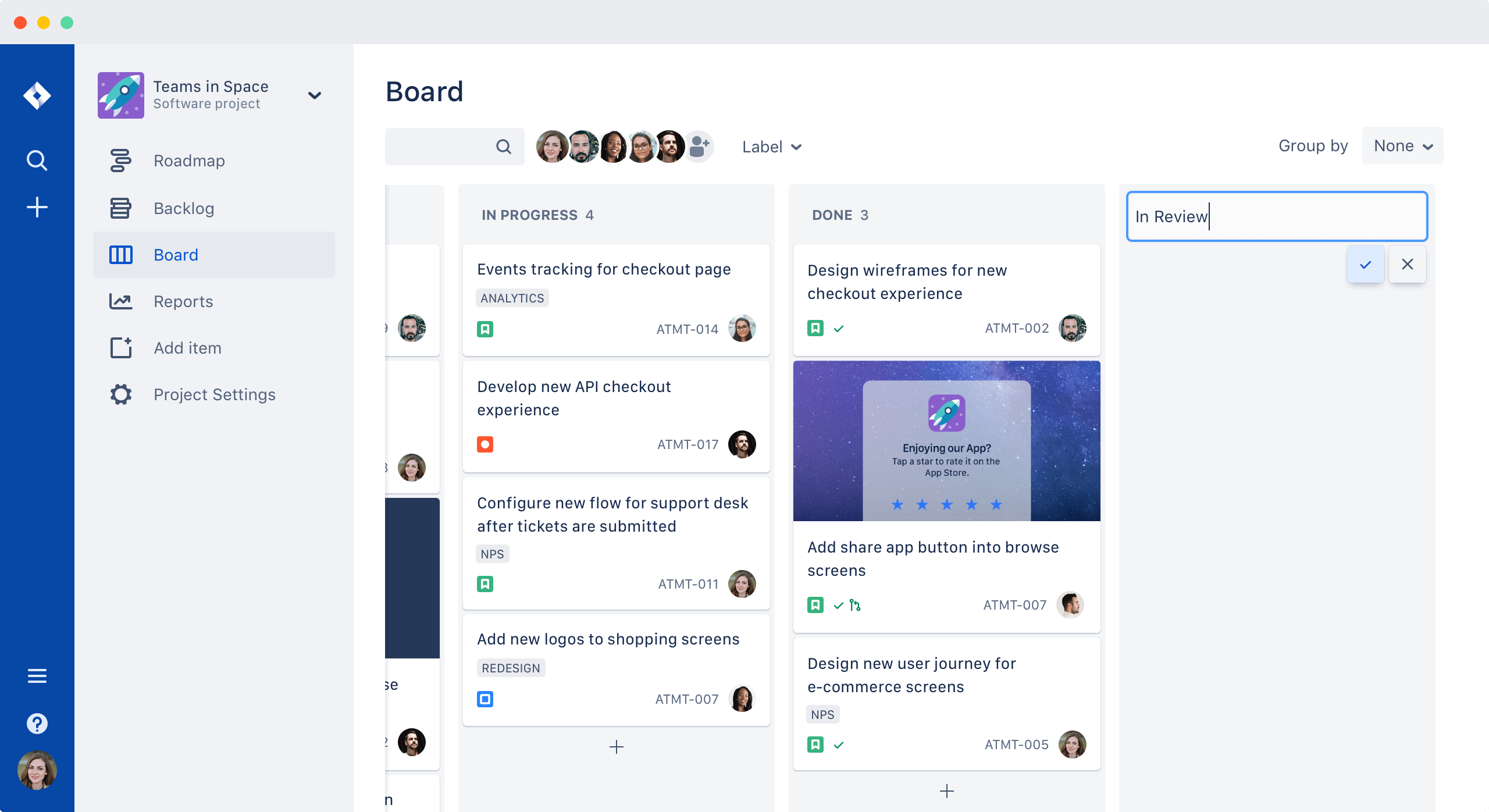 From whiteboard to workflow in minutes
Kanban, Scrum, or anything in between: set up and manage your workflow as you go.
Configuration made for everyone on your team
Toggle features and functionality on and off as you mold Jira to your team and project.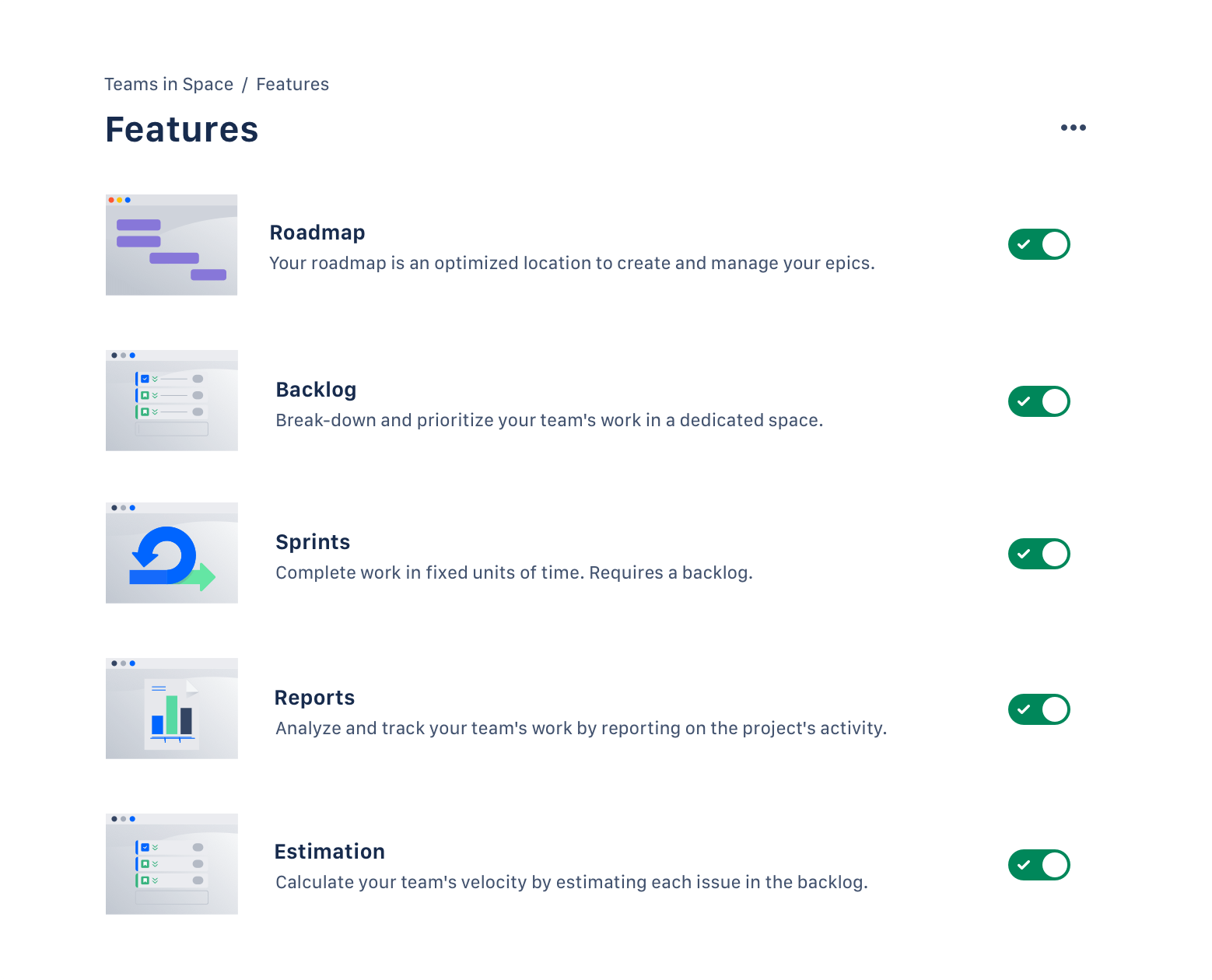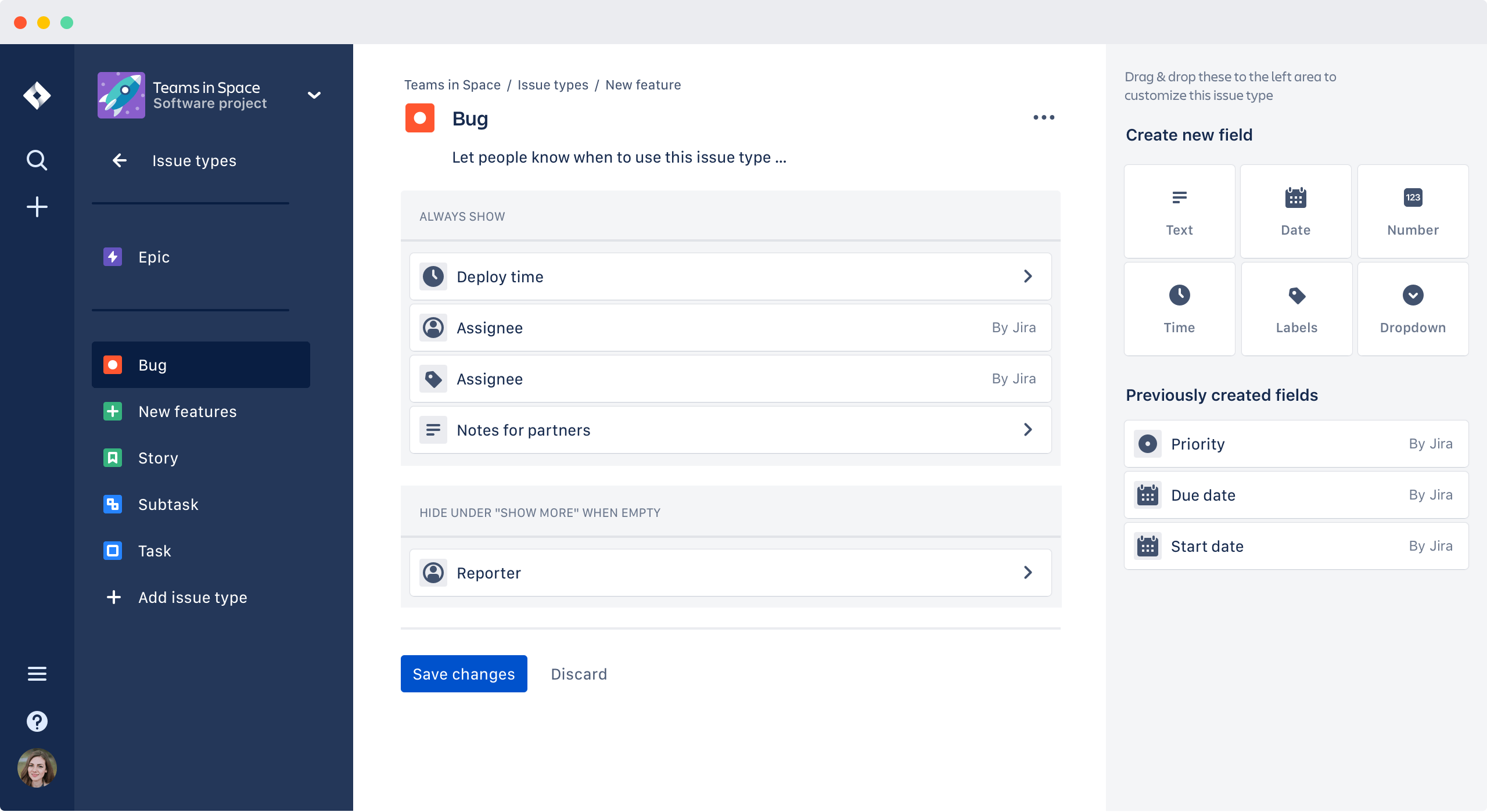 Design your own way of working
Empower every team to create their own flavor of Jira with custom issue types, fields, workflows, and more.
A single source of truth across your organization
The new Jira issue centralizes every detail of work so information can flow across people, teams, and tools.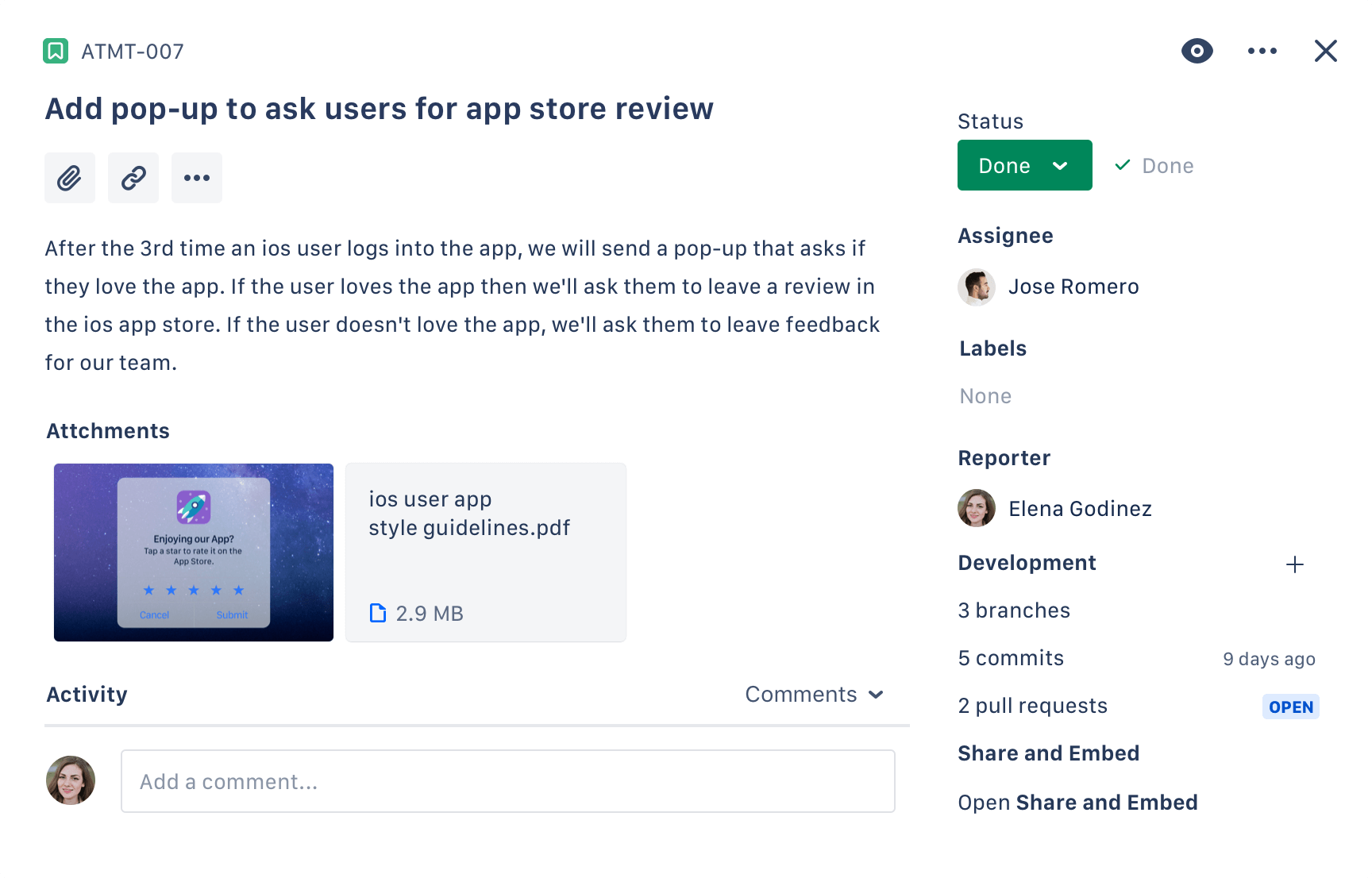 Bring more context into every step of your workflow
New integrations keep Jira issues up-to-date with real-time data and share rich context from Jira into other tools
Keep work moving from anywhere with Jira Cloud for mobile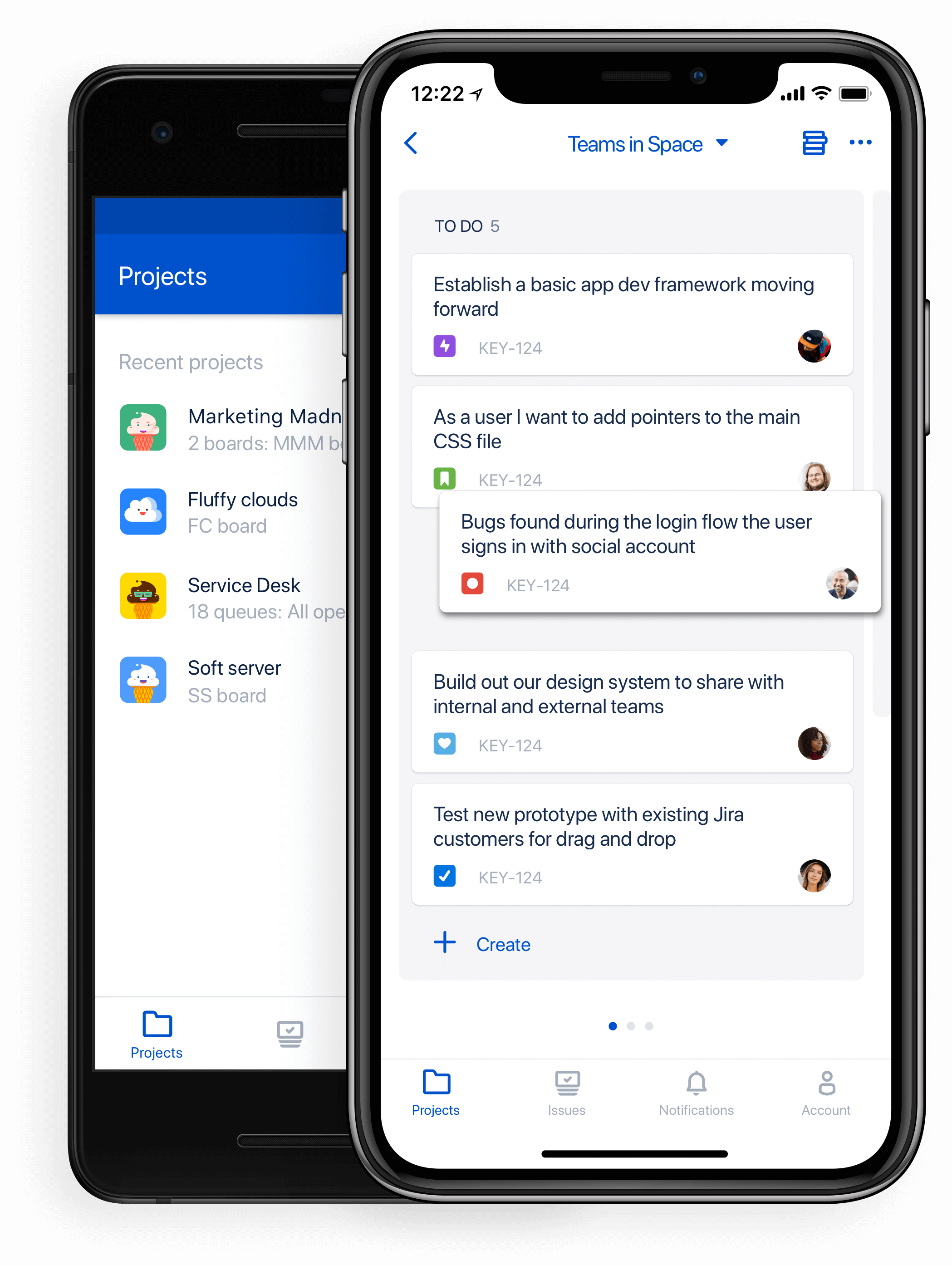 Teams of all shapes and sizes love the new Jira
"Jira is the tool that enables all the people, roles, and data that contribute to a great software product. It provides everyone with a single source of truth."
-Daniel, Engineer at Dropbox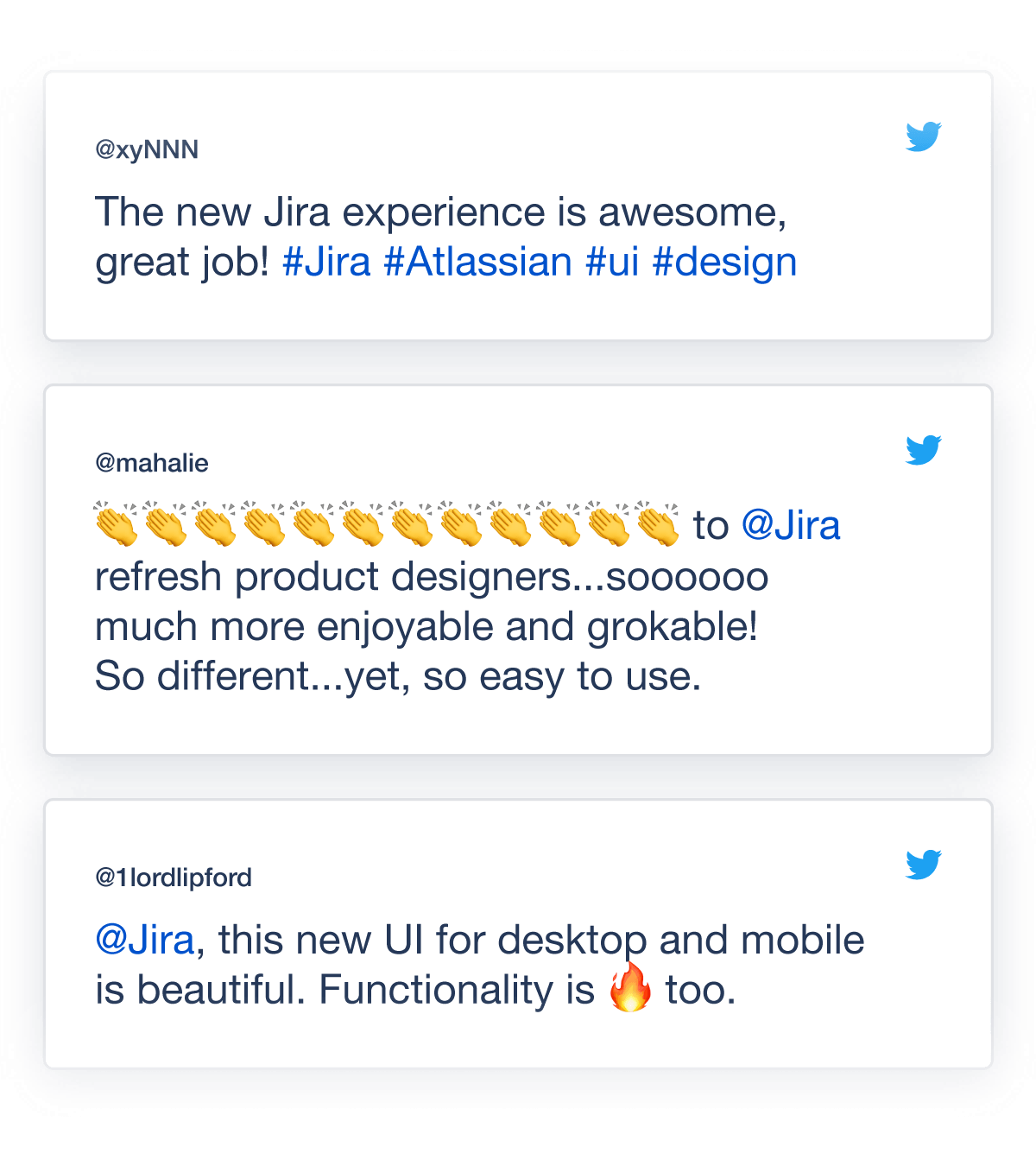 See what's new in Jira with a free trial
New features in Jira Software
See what's new in the latest, greatest version of Jira Software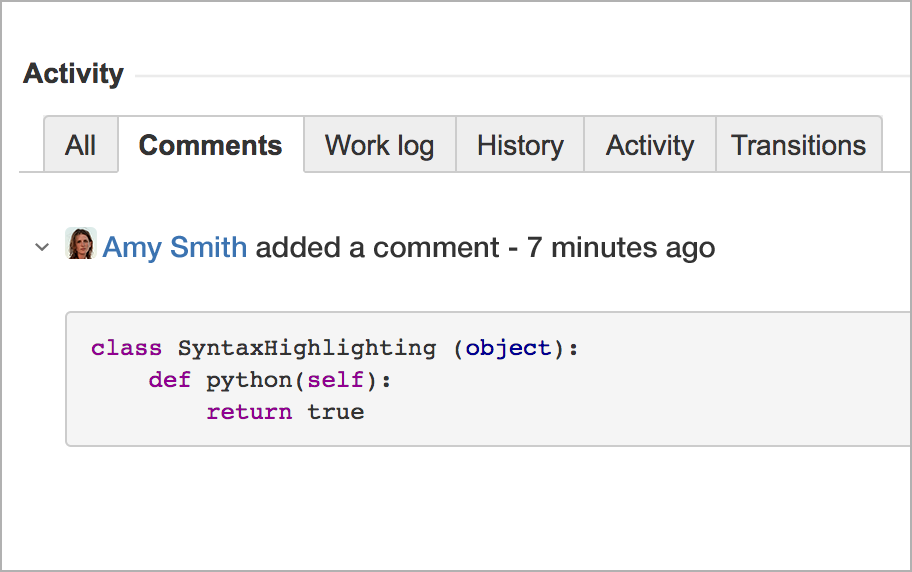 View code in context with syntax highlighting
Jira comments and descriptions now support code formatting and syntax highlighting in over 32 popular programming languages, ensuring collaboration among engineers is more seamless than ever.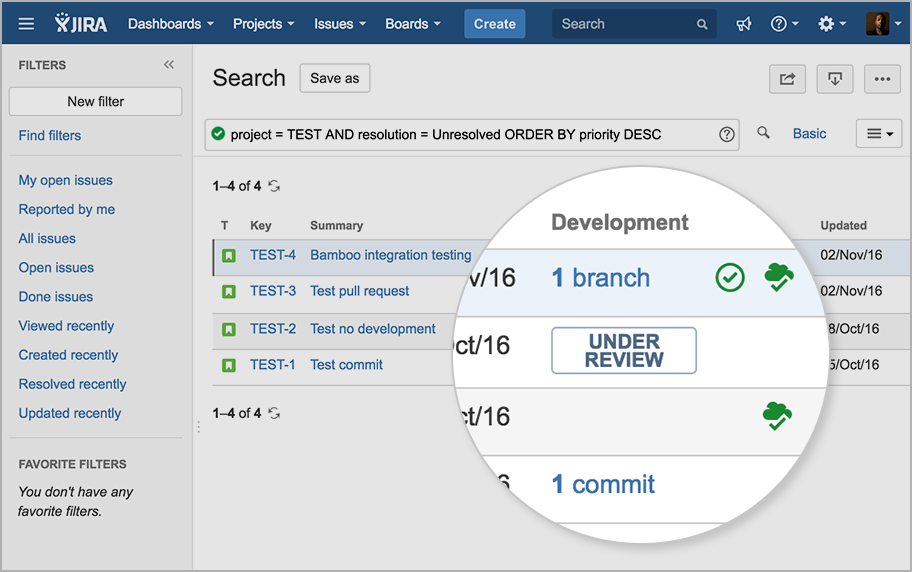 Surface dev and build status in more places
Keep your team up-to-date in realtime by surfacing the development status and build status of every issue in Jira's issue navigation.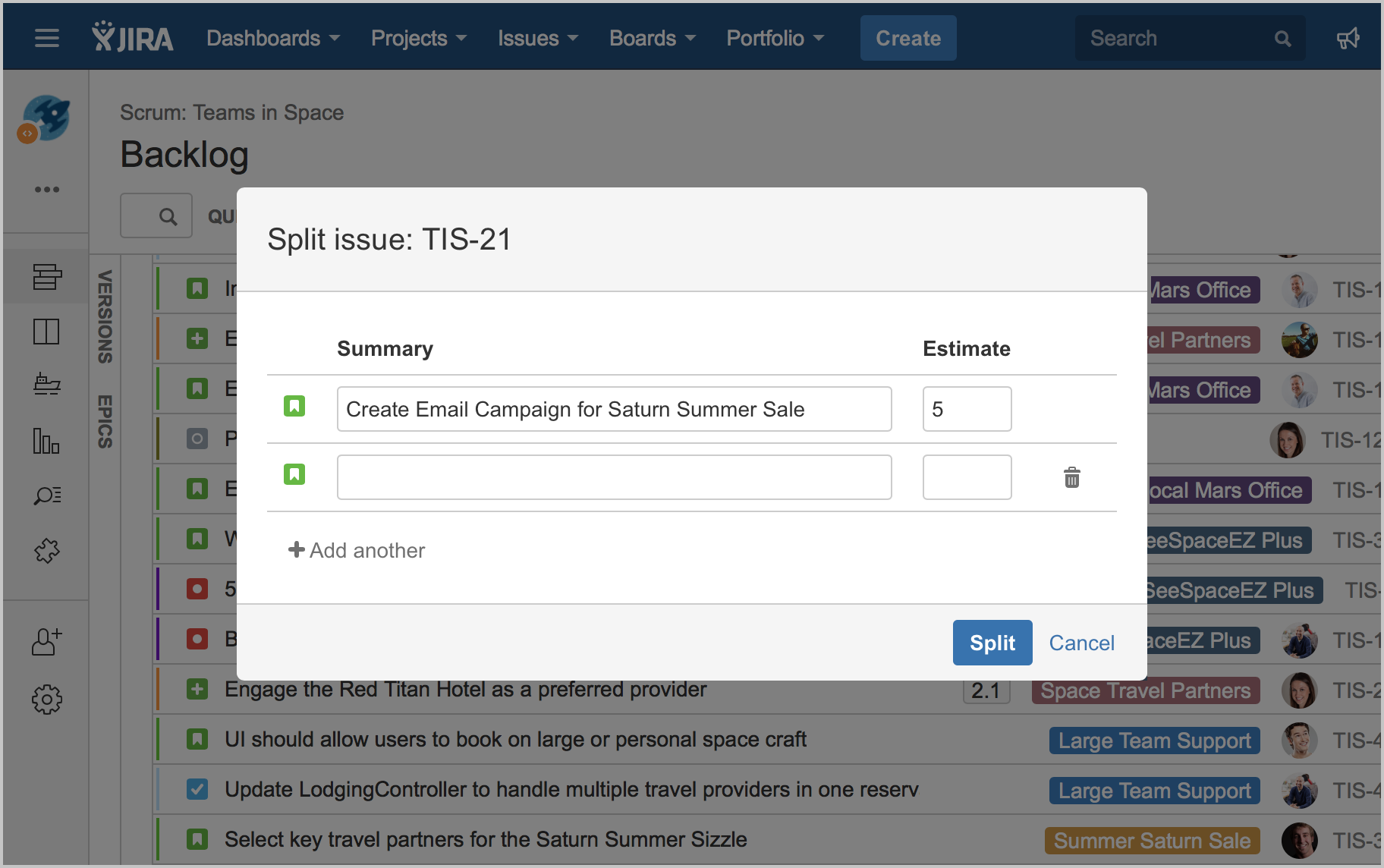 Split issues with a click
Divide any Jira ticket into two or more smaller, more manageable work items. You can even estimate and re-estimate these tasks as you go.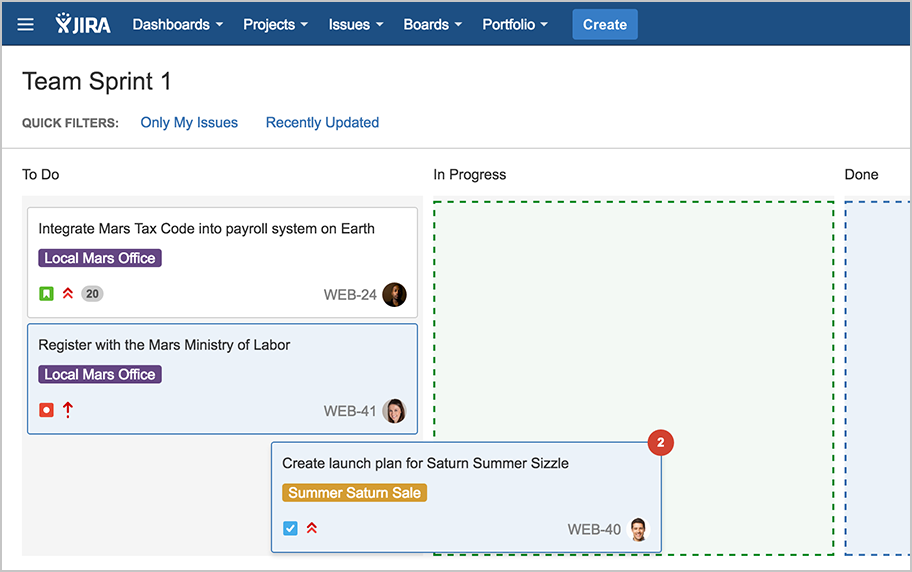 Move work to done in bulk
Move multiple cards at the same time by pressing control/command to bulk move effortlessly.
Link projects and source code
Pair any Jira Software project to its corresponding Bitbucket or GitHub repository with a click and join the hundreds of thousands of teams releasing 14% more often and closing 23% more issues.
Get full context at a glance
Our redesigned agile cards are cleaner, easier to read, and display the most important information that every team member needs at his or her fingertips.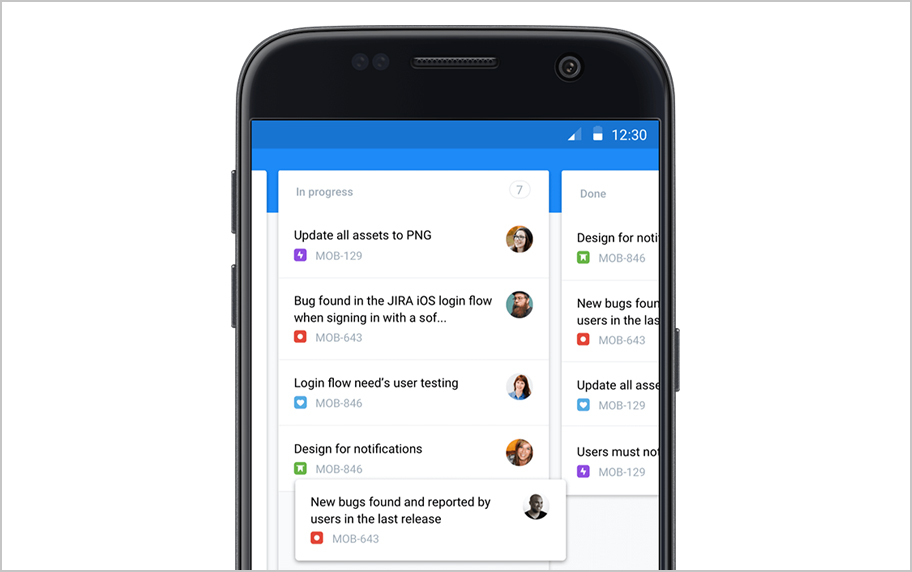 Move work to done on Android
With Jira Software for Android, your single source of truth is always in your pocket. Track team progress in real time, join the conversation from anywhere, and capture and assign issues on the go.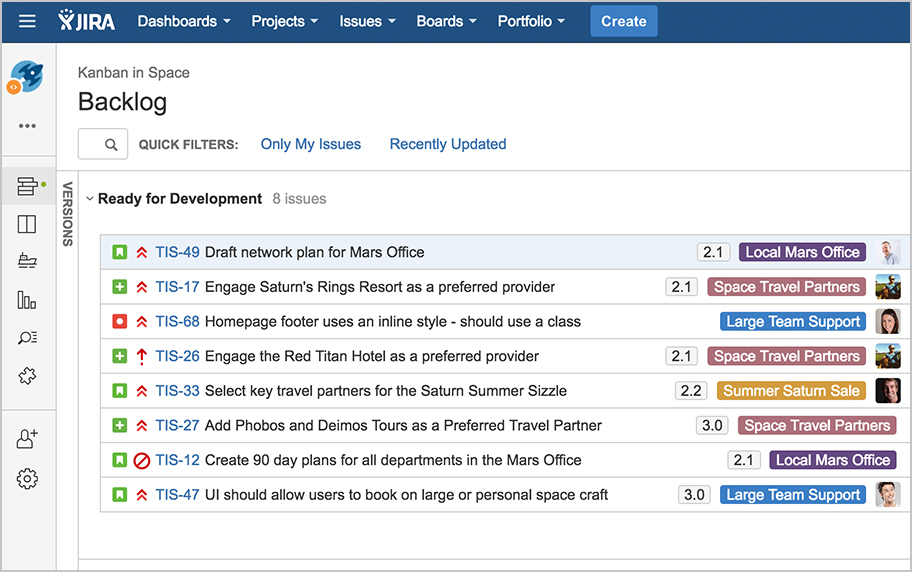 Prioritize your Kanban backlog
Ensure your Kanban team is always working on the highest priority issues with the new Kanban backlog. Faster and easier prioritization of work items means that the most important work is always ready to be tackled next.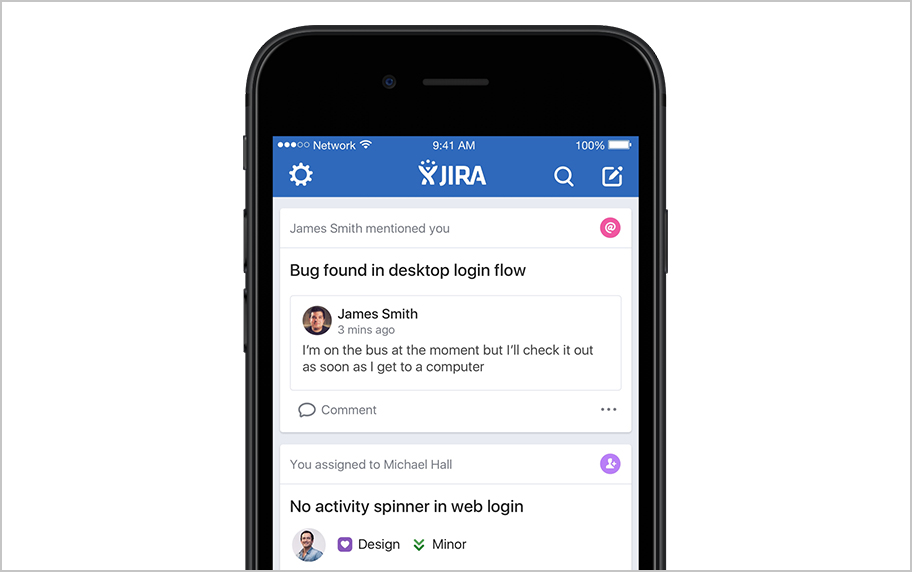 Move work to done on iOS
With Jira Software for iPhone, your single source of truth is always in your pocket. Track team progress in real time, join the conversation from anywhere, and capture and assign issues on the go.
Keep your eye on the goal
Add a sprint goal to each sprint to remind your team of the big picture and the larger objective at hand.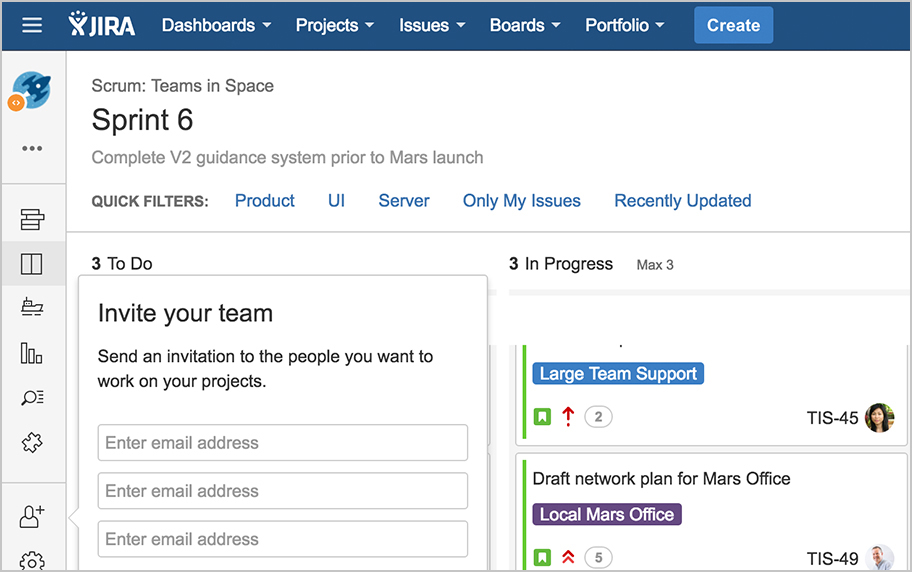 Invite your team with a click
Jira administrators can now add new team members into any project in seconds, directly from the sidebar.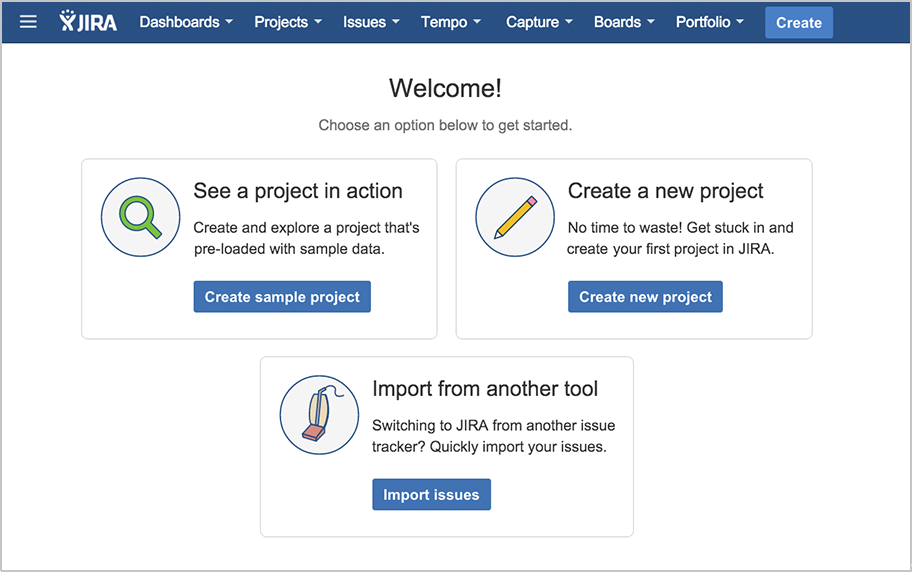 Get started your way
JIRA Software's new onboarding experience gives you a direct path to the project that's right for you. Choose from sample data, imported data, or a brand new project and have your team up and running in seconds.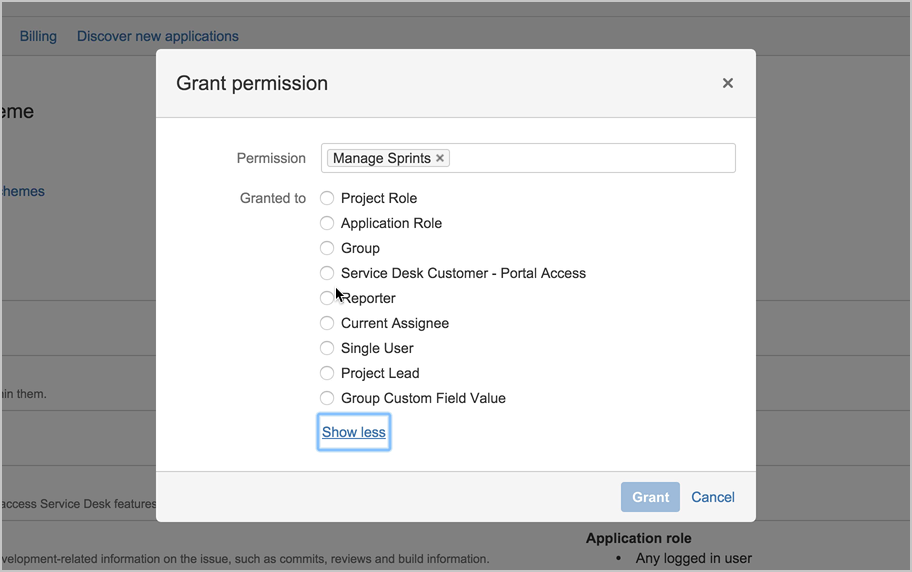 Delegate sprint management
New sprint permissions in JIRA Software give team leads, scrum masters, and end users more control. By adding new levels of permissions, those working in sprints can be more agile and work the way they want.
Add context to flagged issues
The new flag and comment feature brings flagging and commenting into a single action, so team members always have context around why an issue is flagged.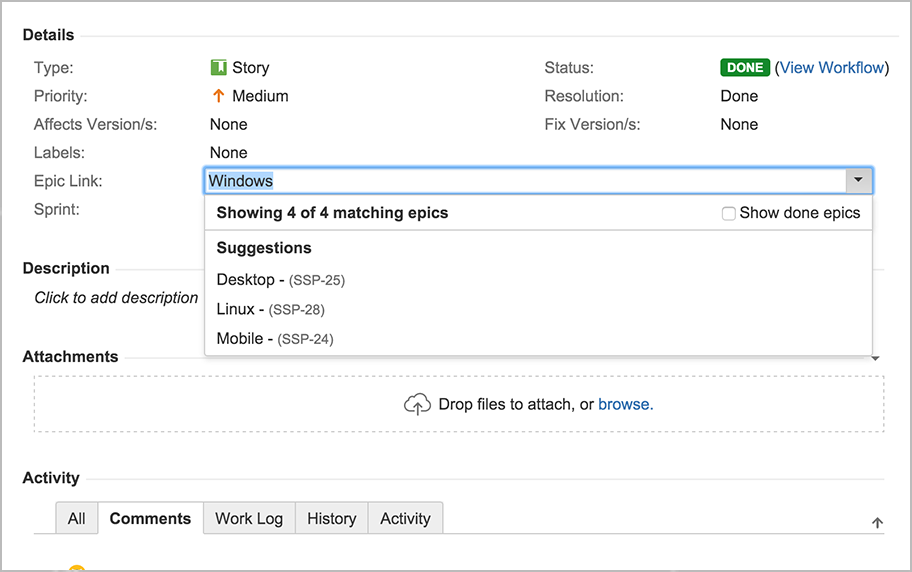 Organize large bodies of work
To keep you organized, completed and closed epics, or epics from other projects, no longer appear in the epic link field when you use the epic link dropdown.
The #1 software development tool used by agile teams
Refreshed look and feel
A refreshed color palette, fonts, and iconography for the most frequently used Jira views. More updates to Jira's UI will arrive in future feature releases.
Development status in JQL
Answer critical development questions or do reporting on the fly with the 'Development Status' from Bitbucket or GitHub shown in basic search or by JQL.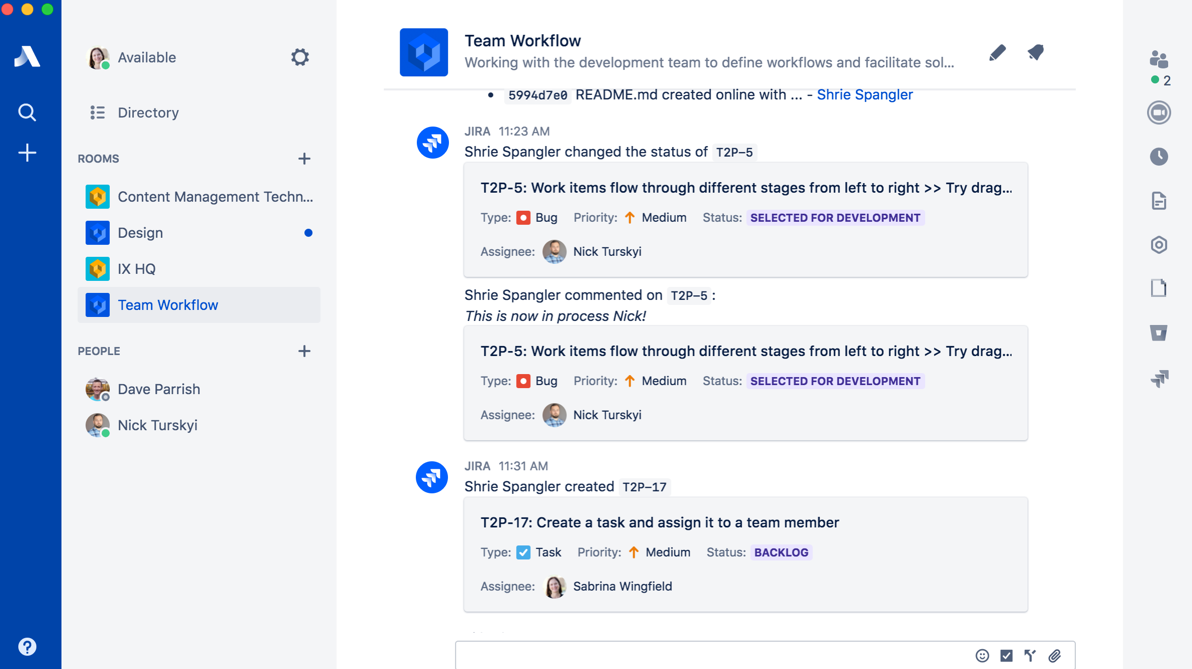 Jira Server notifications in Stride
Collaborate and react to change in real-time to resolve issues faster and from anywhere.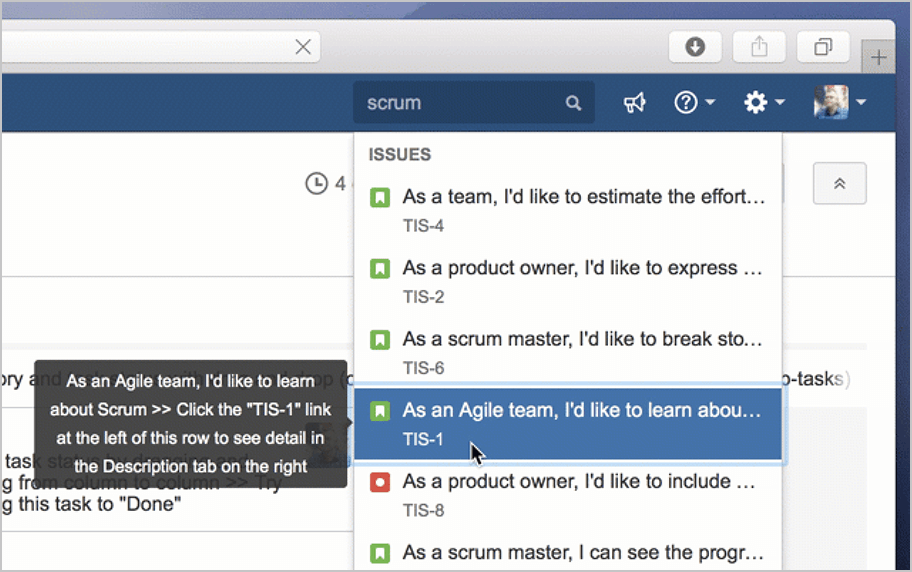 Find work faster with quick search
Search just got smarter. Start typing in the search bar to find relevant issues, projects, and recently viewed items. Or simply click on the search bar to see recently viewed issues and projects—no typing needed.
Unique priorities per project
Global Admins can now assign priority schemes per project, creating more clarity for teams to assign the right priority to their tickets and speeding up the process between planning to work. A new REST API for priority schemes helps admins manage priority schemes programmatically.
Backlog for kanban boards
Teams working in kanban now get a dedicated backlog view, allowing them to plan and prioritize work still in the planning phase in a separate space from the development phase. Also, there's a panel with version and epic filters so issues stay organized and easy to find.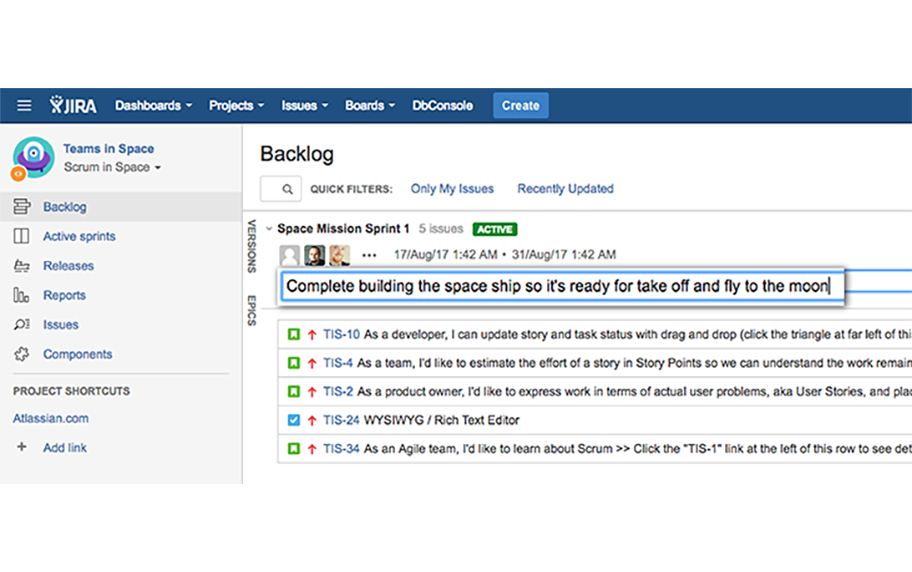 Set your goals
Add a goal for each of your sprints to keep your team focused. Improving performance, fixing bugs, or perhaps reaching for the stars? It's all up to you. Whatever goal you choose, it will be displayed below the sprint name in the backlog, and on your board and reports.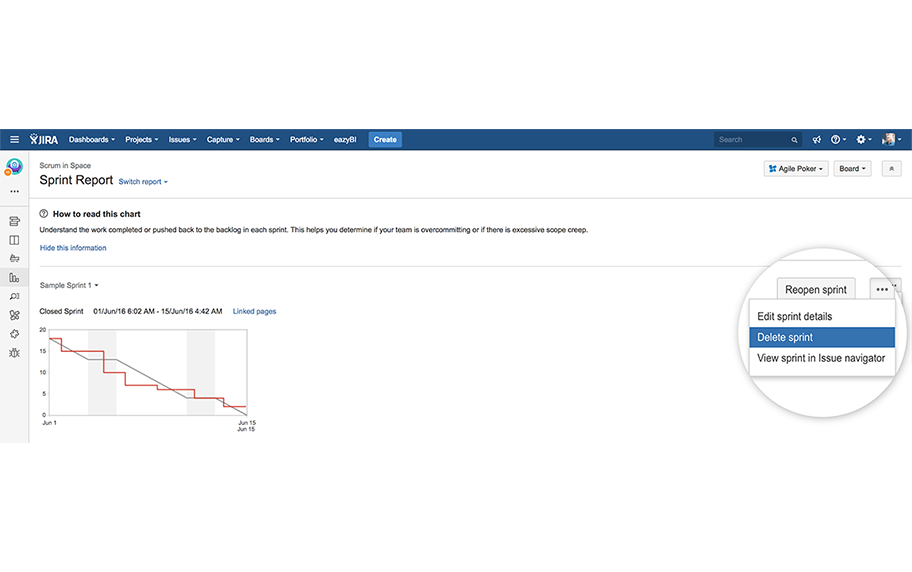 Rename and delete sprints
Whether it's because of a typo, a scope change, or a sudden outburst of creativity, you can now change a sprint's name, or even delete a sprint completely. This is useful when users have created test sprints, or a sprint by mistake. Instead of keeping these sprints in your project, which might affect your reports and future planning, just delete them and never look back.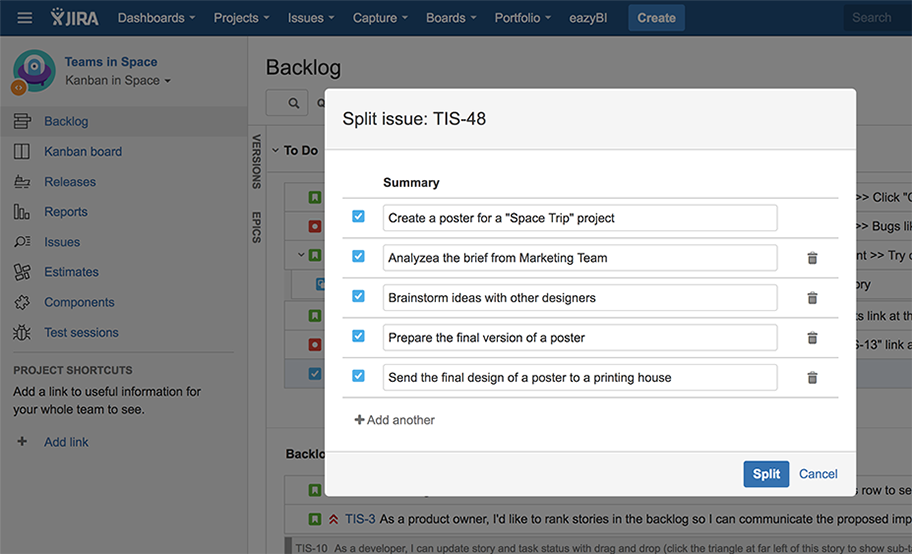 Split issues
There are many factors and moving pieces that need to be taken into account when estimating an issue, and often a task that seemed small takes on a lot more weight during planning. Now if an issue is too big, users have the ability to split the issue into two or more issues to make work more manageable.
Delegate workflow management
Project administrators can now create, edit or delete transitions, or add a status to a non-shared or non-default workflows, giving them more control over their processes while reducing requests on global admins.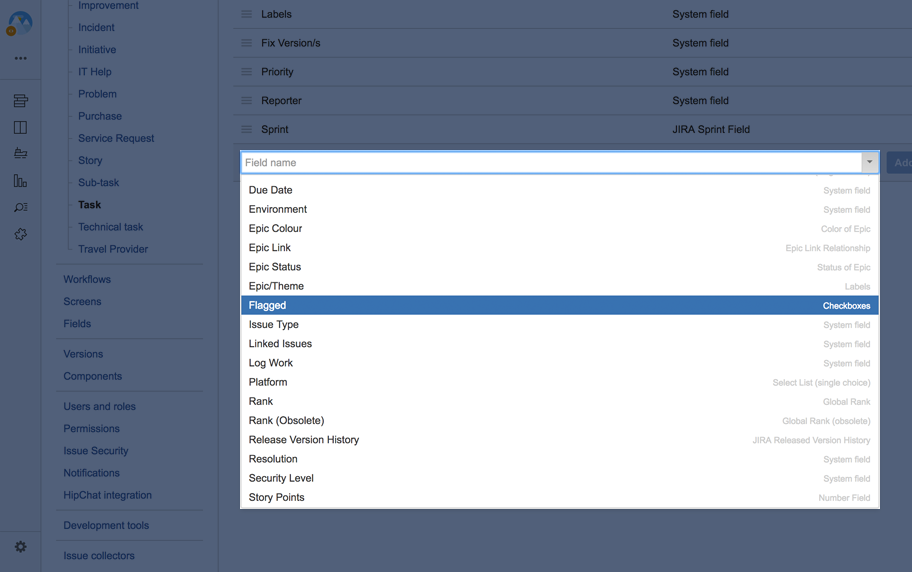 Delegate issue screen management
Project administrators can now add, remove, edit or reorder field and tabs within a non-shared issue screen, giving them more control over their processes while reducing requests on global admins.
Hosting on your own server?
Archive projects for performance gains
Improve performance and make end users more productive by removing unnecessary projects and their issues from Jira Software.
Enterprise releases for upgrades at scale
Upgrade to an Enteprise release with regularly backported security, stability, and performance fixes. Maintain maximum stability without needing to upgrade to the latest feature release.
Deployment flexibility with Microsoft Azure
Minimize infrastructure configurations and costs and deploy your entire Data Center cluster in Azure in a matter of minutes. Use the supported Azure SQL Database to get extended services like automatic backups, geo-replication and encryption.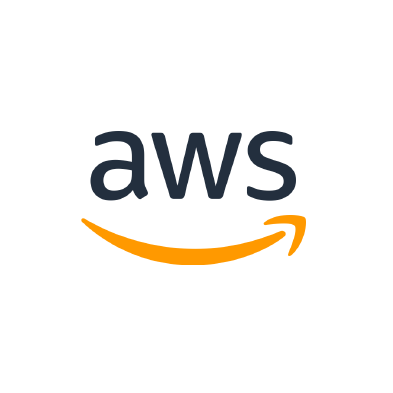 Deployment flexibility with Amazon Web Services
Minimize infrastructure configurations and costs and deploy your entire Data Center cluster in AWS in a matter of minutes. Elastic capabilities let you automatically scale to meet growing demand.
Zero downtime upgrades
Deploy the latest version of Jira Software when and where you want, while providing uninterrupted access to your users. Say goodbye to planned downtime and get your nights and weekends back.
Built-in SAML 2.0 support
Integrate with large identity providers for simpler, more secure single sign-on (SSO) for your users. Choose from a large list of popular identity providers, including Okta, OneLogin, Azure, and Active Directory (ADFS), Bitium and PingOne.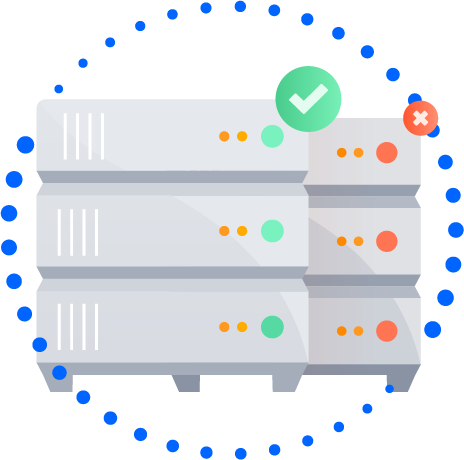 High availability with active-active clustering
Minimize downtime to reduce the impact on team performance and productivity with active-active clustering. Intelligently distribute load across your cluster for the highest quality of services.
Instant scalability
Meet the high demand of your scaling organization instantly by adding nodes to a cluster with zero downtime and no additional licensing fees. Indexes and plugins are automatically synced.
Try Jira Software Data Center