Get more with Jira Software Cloud
Accelerate your team's delivery with the Jira Software you know and love reimagined in the Cloud.
Automate with a few clicks
Automate repetitive processes, save time, and keep Jira up to date with a built-in, no-code rule builder.
Connect your work and tools
Jira automation works across the tools you love like Slack, Microsoft Teams, Bitbucket, GitHub, and more.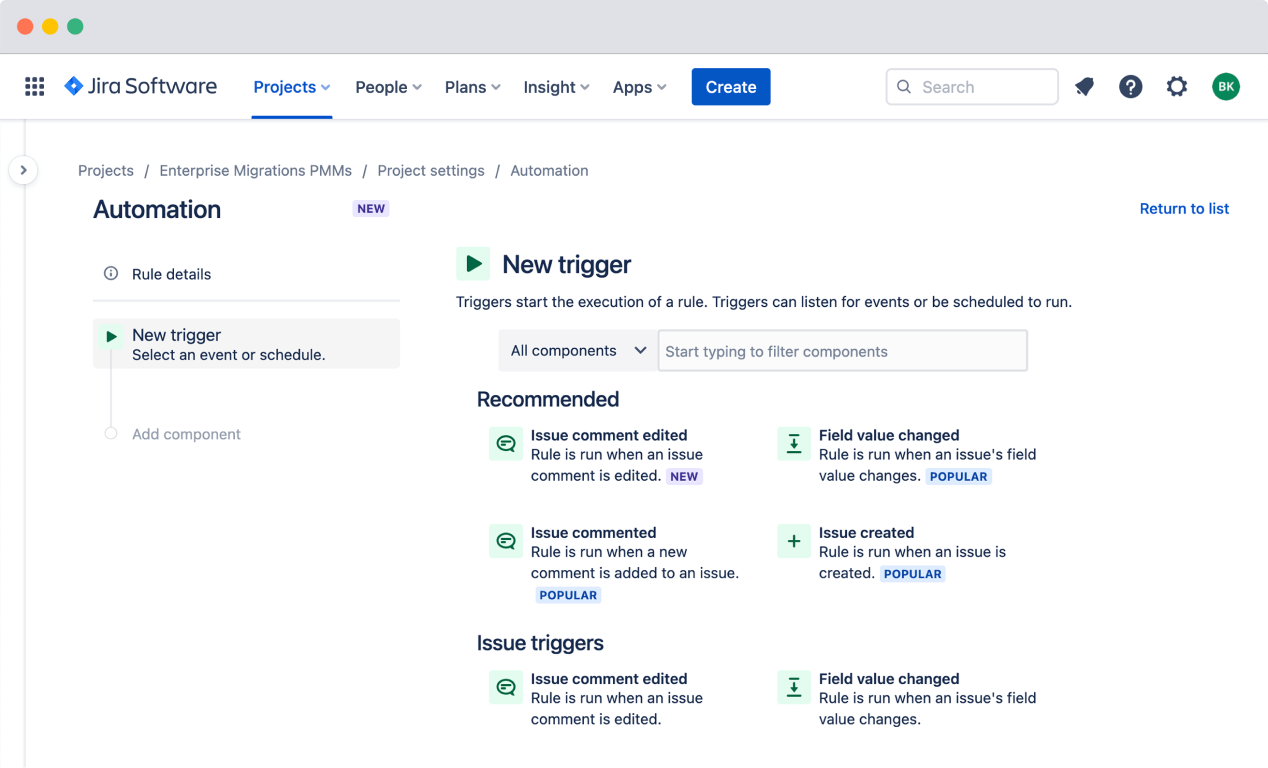 Focus on continuous improvement
Access data at the right time so teams can work smarter, monitor performance, and continuously improve.
Become even more Agile
With sprint commitment, progress, and burndown insights, you can help make Agile your teams' number-one priority.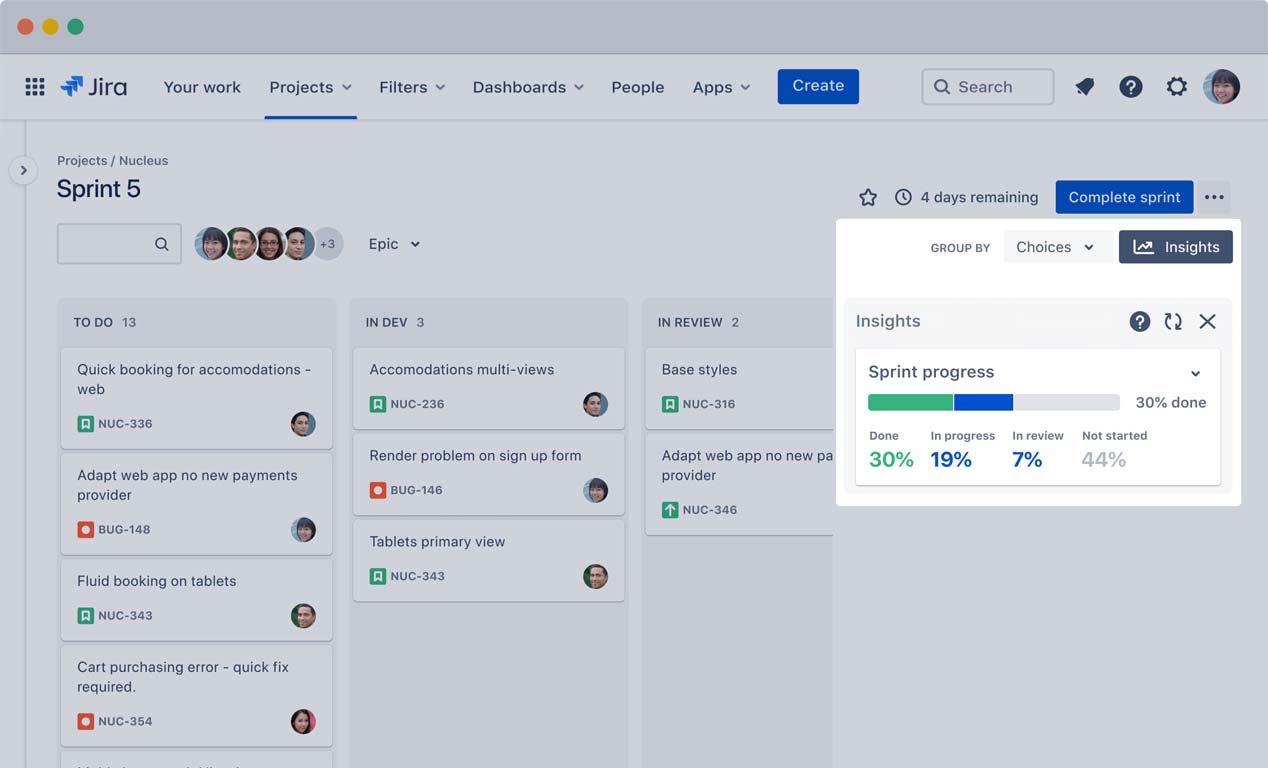 Track the big picture
Ladder your work up to the epic level to see your team's progress in real-time.
Get ahead of dependencies
Visualize dependencies within your team so you're able to account for them when you're making plans.
Compare features side by side
Get a high-level comparison for your deployment options, and find out how features vary across Jira Software Cloud and Data Center.
Atlassian is all-in on a Cloud-first future to help you plan, track, and release great software.
Win back valuable time for teams with no-code automation and tighter integrations across your toolchain
Reallocate infrastructure costs and IT resources to strategic business priorities
Get built-in security, privacy, compliance, and reliability
Data Center is for customers who must maintain a self-managed, behind the firewall environment.
Continued investment in the areas of performance & scale, security & compliance, and infrastructure & operations
Flexible deployment options including on-premise, infrastructure as a service, and Kubernetes
Ready to start exploring Jira Software Cloud?
Try Standard and Premium Cloud features for up to 12 months free with your Cloud migration trial.
90% of customers consider Cloud to be mission-critical for their team collaboration and work optimization.
"Jira automation is indispensable. It saves my team a lot of time and building automations across all of our tools is simple and easy."
David Yu
Jira Admin, Lyft
"We hear from the team that the UI/UX of Jira Cloud is much, much better – sleeker, faster, more user friendly."
Kenneth Nielsen
Senior Director, WillowTree
"Once leaders and engineers saw how they could use Jira Software to create custom workflows and share them across teams, they were confident Atlassian would meet their needs."
Evan Lerer
Director of Engineering, Redfin
Jump-start your Cloud migration
Try Standard and Premium Cloud features for up to 12 months free with your Cloud migration trial.