Join our weekly product overview
Get to know the ins and outs of Statuspage. Book your spot for a 30 minute product overview with live Q&A.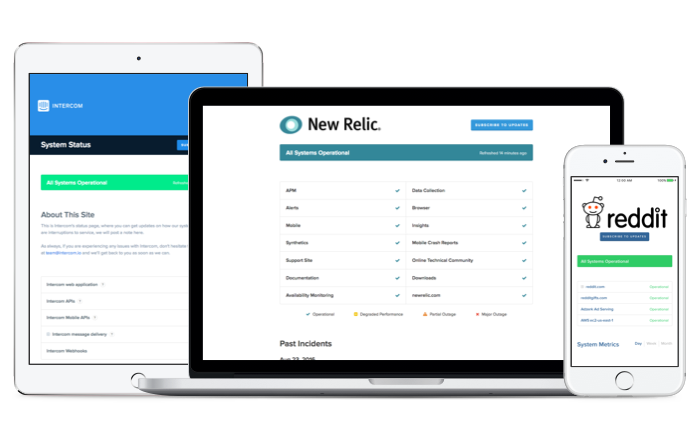 See Statuspage in action
This is the must-see product overview for anyone getting started with Statuspage. Whether you're an existing user looking for best practices, trying Statuspage for the first time, or just wondering what we're all about, come join our weekly 30-minute demo.​
You'll see how simple it is to set up your page, communicate during downtime, deflect inbound support tickets, and integrate with your existing toolset.