Connect Statuspage with your incident management toolset for faster response.
Statuspage integrates with the top monitoring, alerting, and ChatOps tools to help keep customers in the loop during each phase of an incident.
Integrate with monitoring & alerting tools to communicate as soon as an issue is detected
Automation via API or email
Use our REST API to programmatically update your status page by writing your own integration, or automatically update the status of components by triggering en email with a subject line containing the words "UP" or "DOWN".
Display status directly in your website, app, or help center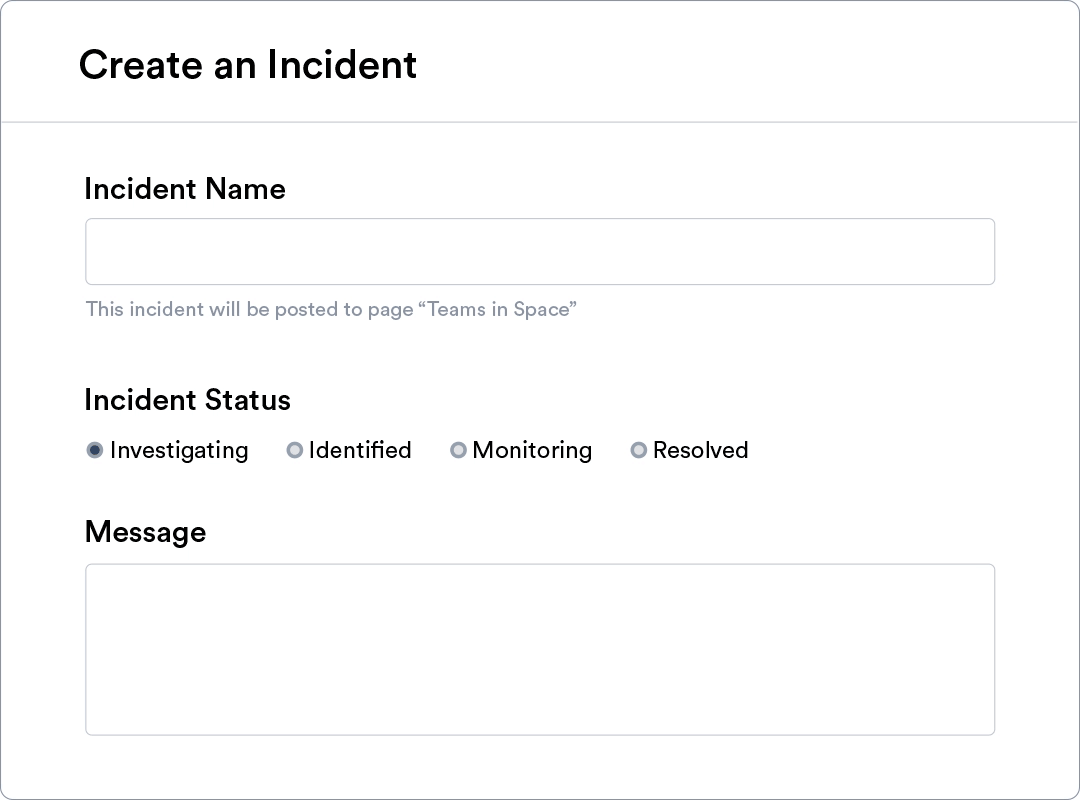 Support tool integrations
Embed status where your customers are already heading for help – like Jira Service Management, Zendesk, and Intercom – to squash duplicate support tickets at the source.
Status Embed
With Status Embed, you can display active incidents and scheduled maintenances in the places your customers are most likely to see them. Choose custom positioning and color for embeddable widgets, then copy and paste autogenerated code into your website, app, or help center.
Connect Slack to stay in sync during incident response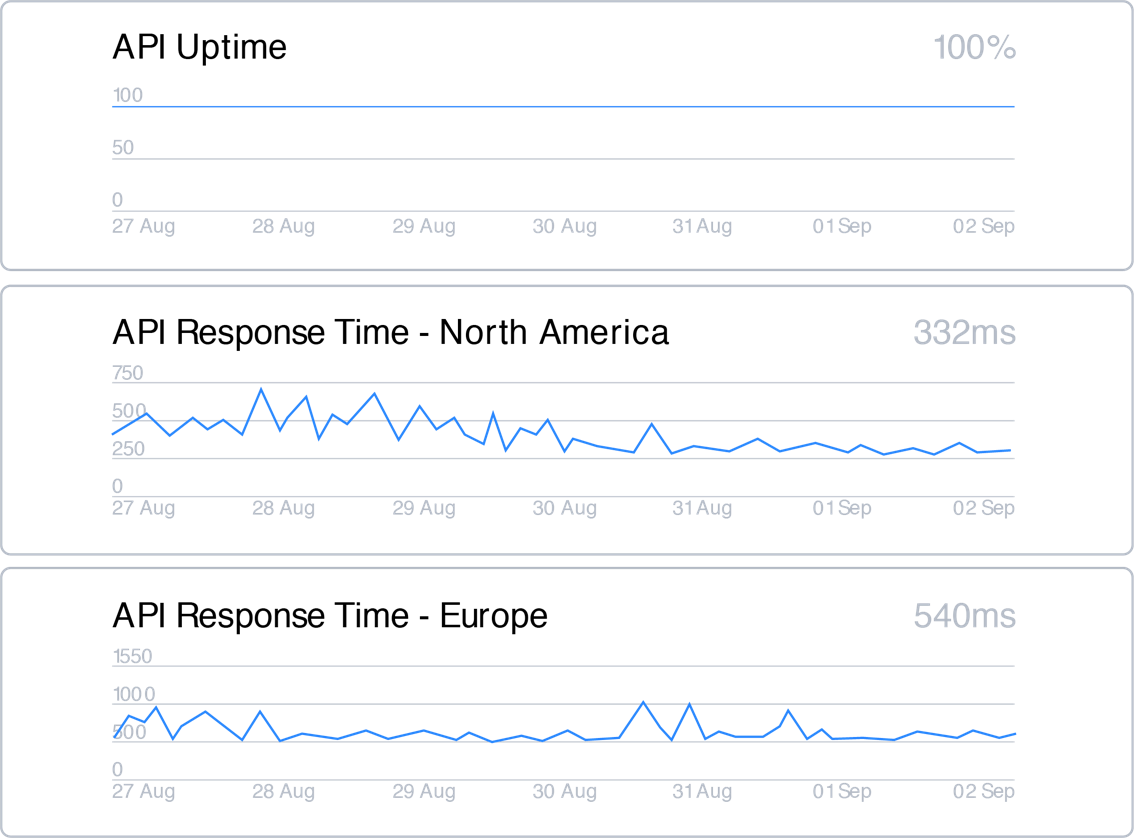 Display system metrics to build customer trust
Seeing is believing. Show current and prospective customers how reliable your services is with system metrics. Connect your page with your monitoring tool to display metrics right on your page. You can also create custom metrics through our API.
Don't see your tool of choice?
Create your own Statuspage integration using our powerful API.
Best integration practices
Check out these resources to get the most out of your Statuspage integrations
Stop support tickets in their tracks with Jira Service Management and Statuspage
Integrate Zendesk and Statuspage to deliver great customer experiences
Atlassian Incident Handbook
Don't have Statuspage yet?