Change management for the DevOps era
Jira Service Management's new change management features empower your IT operations teams with richer contextual information around changes from software development tools so they can make better decisions and minimize risk. You can understand changes and innovate faster with integrations into modern software workflows.
What's new:
Leverage smarter automation that simplifies the process of generating a change record from a CI/CD tool, adds deployment details automatically, sets the risk-based on the tier of service, auto-closes Standard changes, and more using Jira automation.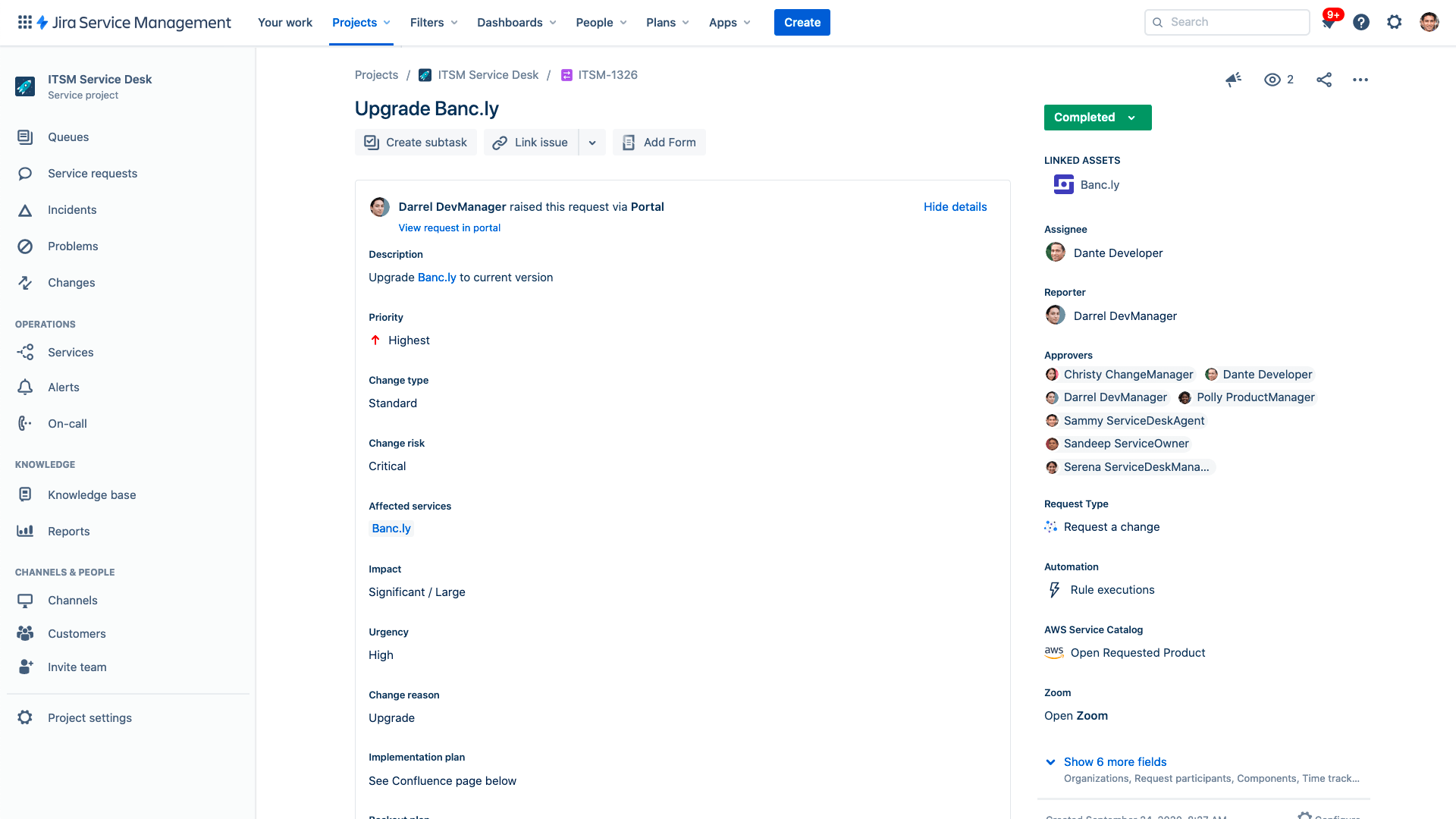 With change management integrations, team members can review and approve high-impact changes directly from Bitbucket Pipelines, or other CI/CD tools like CircleCI, Jenkins, and more.
Deployment gating lets you allow or prevent deployments at specific points in the change management process using a CI/CD tool that you've connected to Jira Service Management.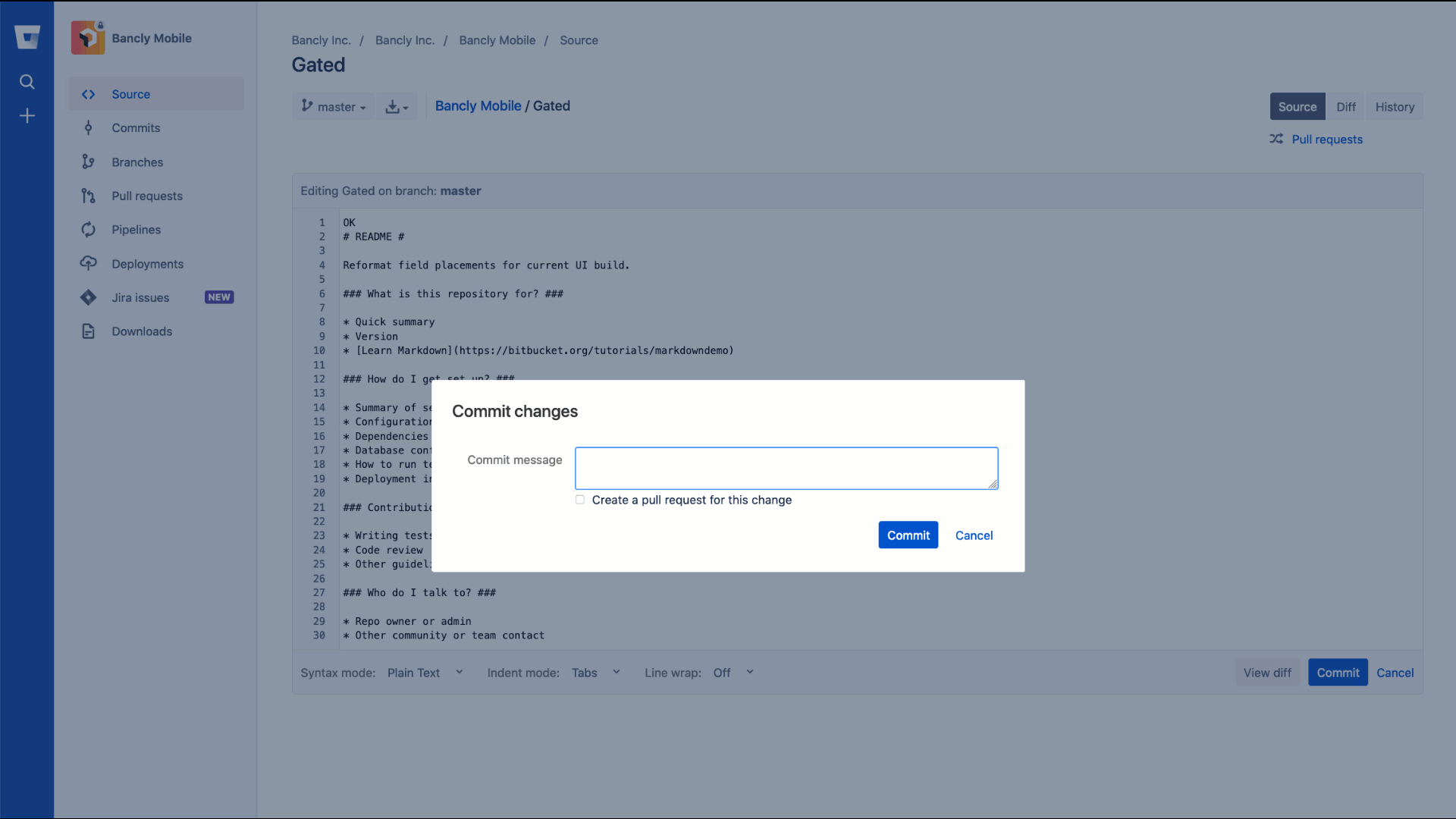 To use deployment gating, you'll need to have Jira Service Management Cloud Premium.
Look to our service registry for context into changes and their potential impact. The service registry is where IT teams will register all the services they operate, providing valuable additional context for the practices that support them.
Note: To use the latest Jira Service Management features, create a new project using the ITSM template. We are working on providing instances with the ability to get access to the new features on existing projects.
Change Management
Map your critical services with Atlassian's new Service Registry
Atlassian's latest Service Registry is where IT teams can register all the services they operate, providing extra context for changes.
Cloud
New ITSM project template available
This new ITSM project template gives you ITSM focused navigation with queues for service requests, incidents, problems and changes.