Map your critical services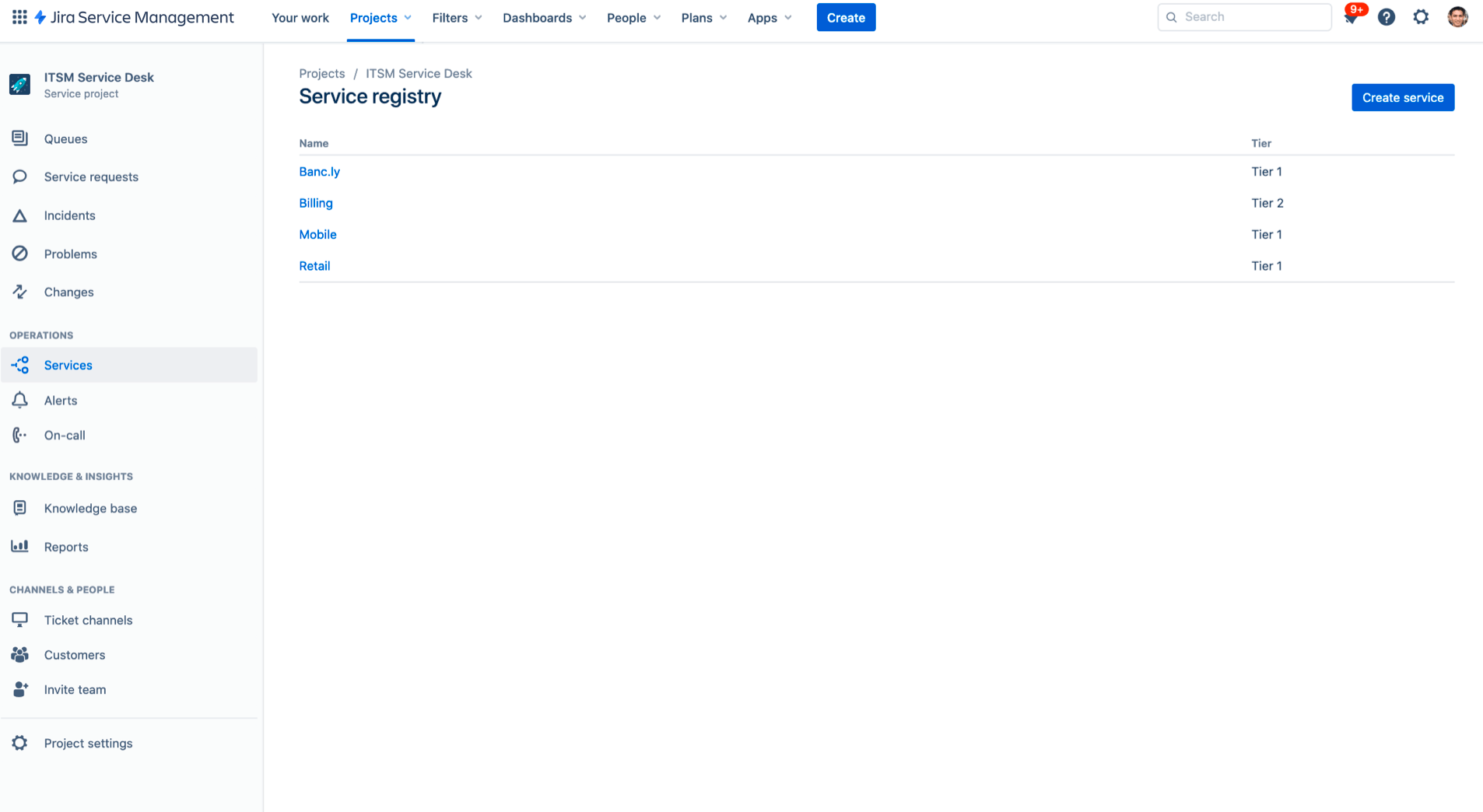 Atlassian's new Services area is where IT teams can register all the services they operate, providing extra context for changes.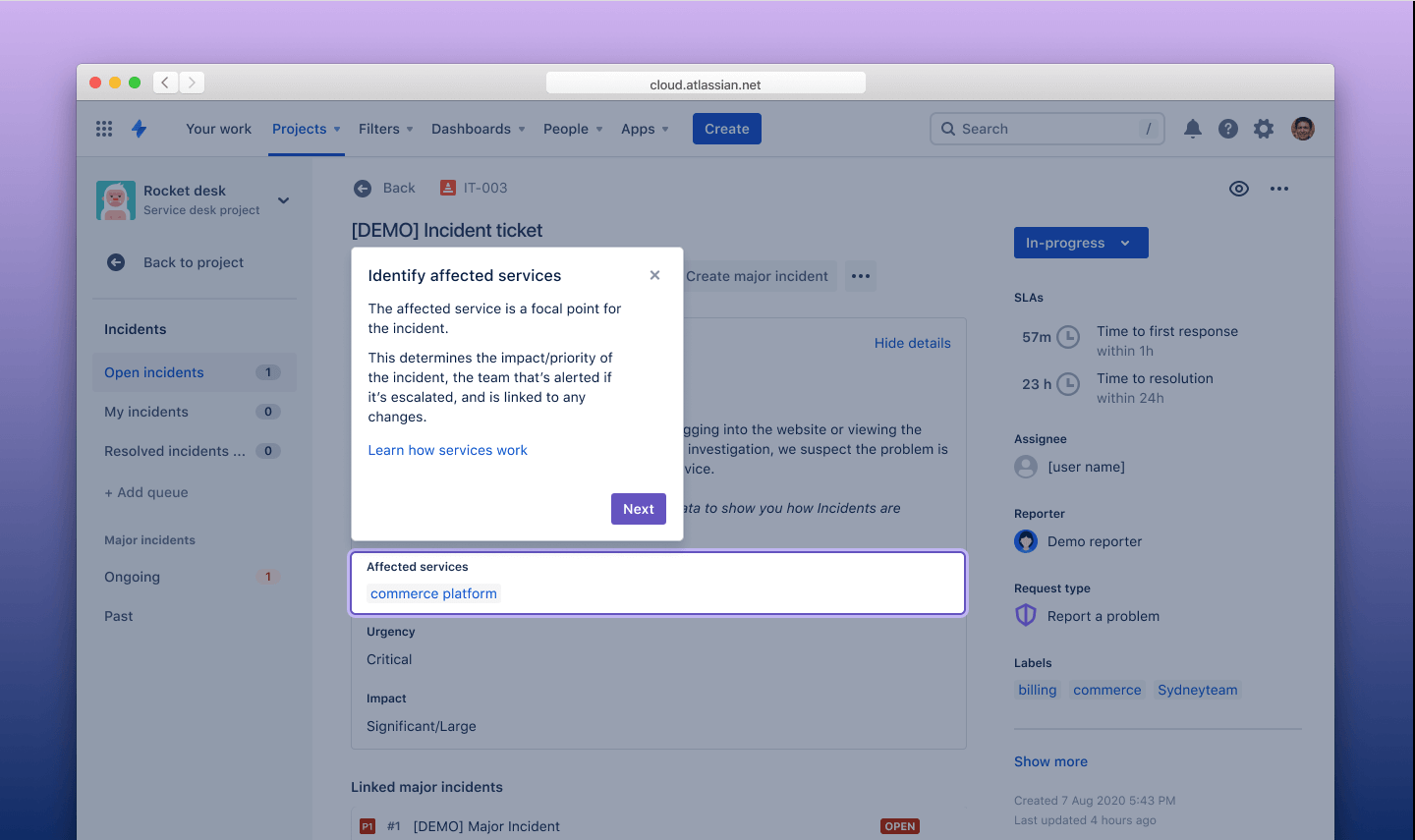 Link issues to affected services and streamline incidents when they occur.
Cloud
New ITSM project template
This new ITSM project template gives you ITSM focused navigation with queues for service requests, incidents, problems and changes.
General Update
Introducing Jira Service Management!
Today, we're excited to announce Jira Service Management, the next generation of Jira Service Desk.