Keep your teams connected
Ship quality software, fast
Atlassian helps teams ship software faster with an integrated set of tools that automate tasks, provide visibility into development progress and are flexible enough to work for any team. Teams who have Jira Software and Bitbucket integrated release 14% more often than teams using just one of the products.
Automation
We know you just want to get back to work and with automated triggers and workflows, you can keep working moving forward without even thinking about it.
Create branches from an issue, transition tickets inside Bitbucket, and release code directly through Jira Software - more Bitbucket and Jira Software integrations

Start a Bamboo build when a push is made in Bitbucket

Get notified in Hipchat when code, builds and tickets get updated
Visibility
Get end-to-end traceability from issue to code to deployment while keeping business stakeholders informed.
See the status of branches, commits, pull requests and builds on an issue and track the complete health of your release in Jira Software

View Bamboo build results and statuses in Bitbucket, and all Bitbucket commits in the Bamboo build
Keep stakeholders informed with Jira Software reports in Confluence - more Jira Software and Confluence integrations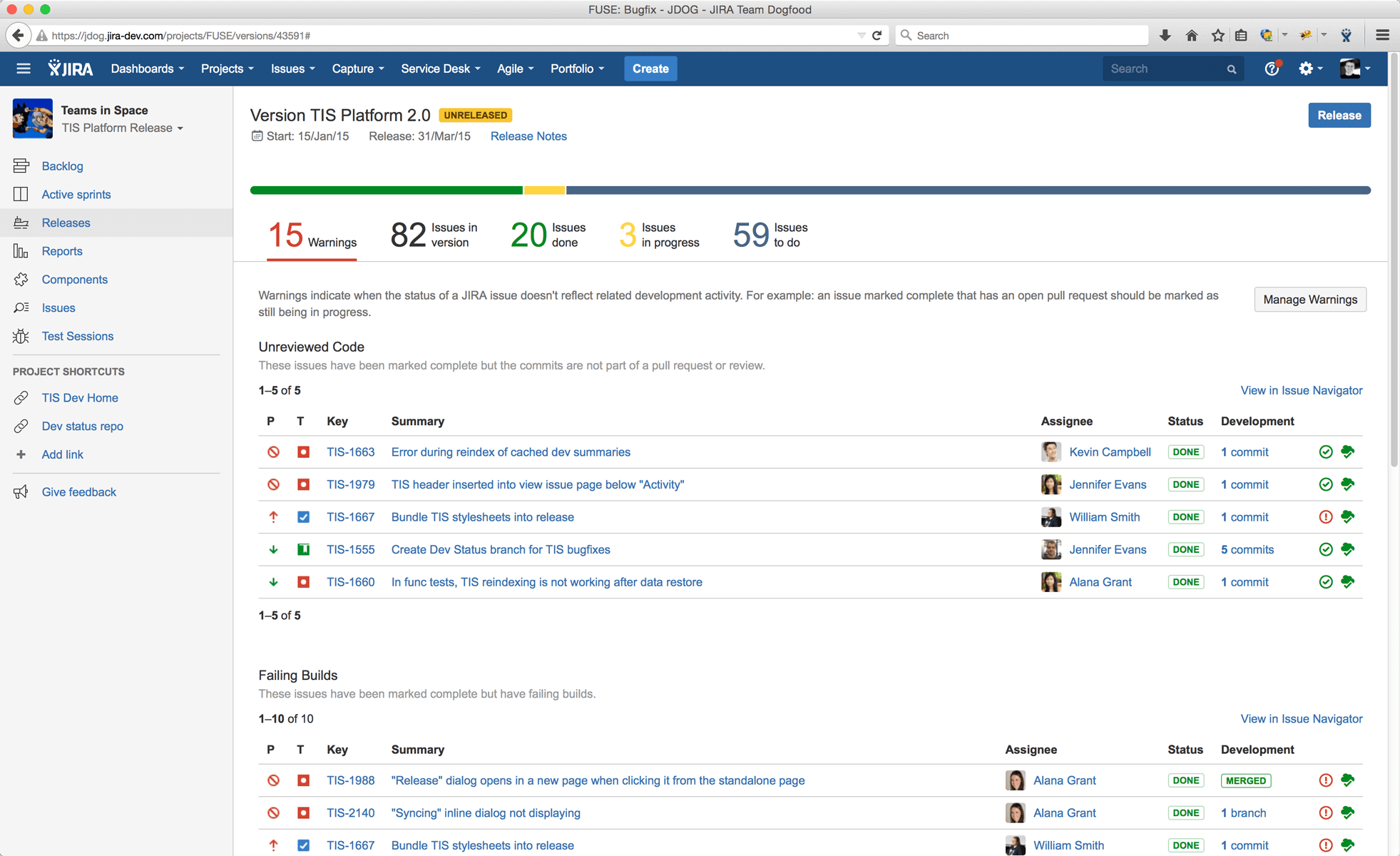 Support the way your teams work
Flexibility
Teams need tools that let them work the way that's best for them.
Customize workflows, triggers and notifications to meet each team's needs
APIs and SDKs let you connect to in-house or 3rd party application
Thousands of add-ons in our Marketplace so you can build the best solutions for your team