Empower work to flow freely across your entire organization with team-centric collaboration tools from Atlassian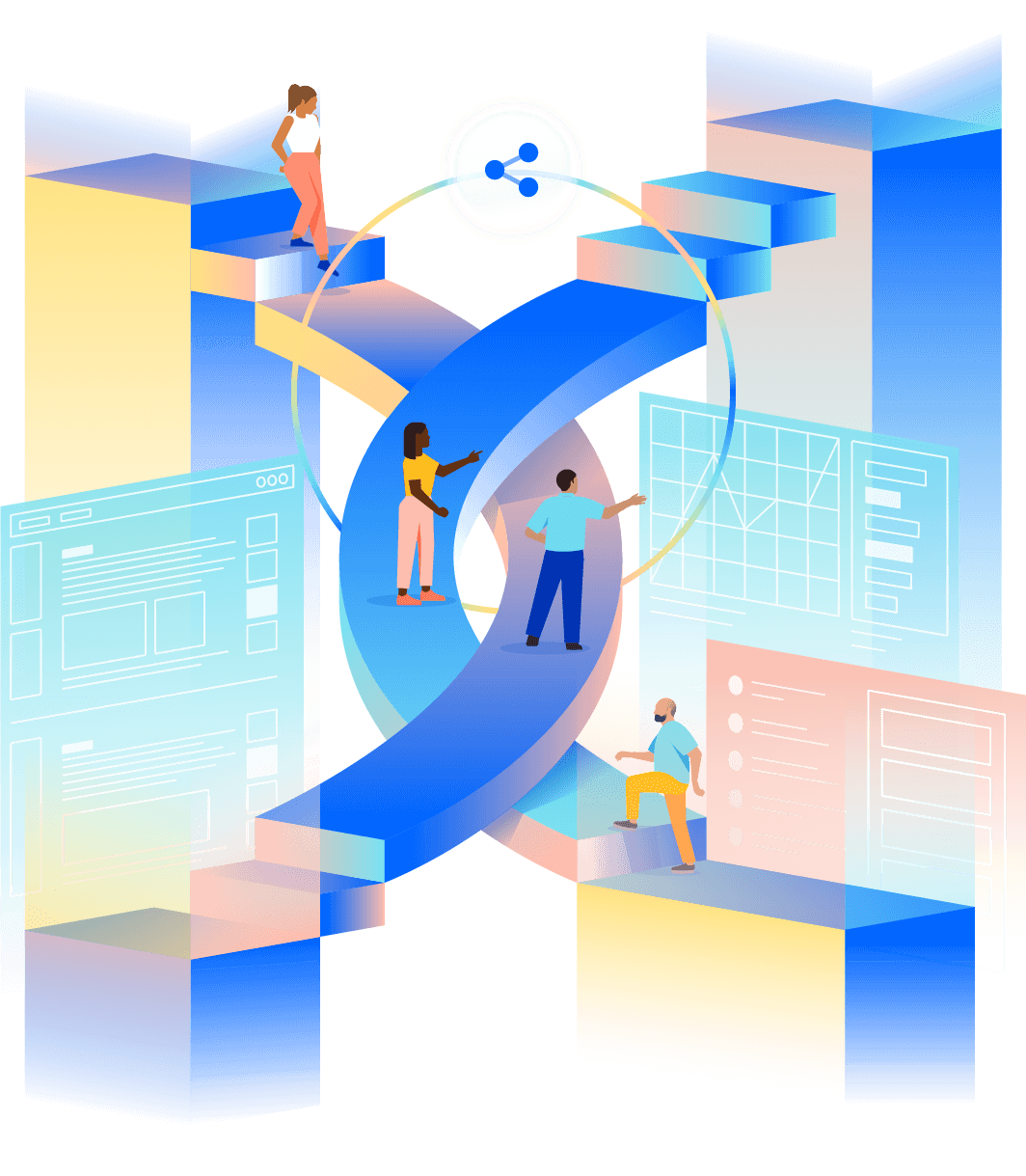 Atlassian products work better together – and so will you
Give your team a solution for every stage of work 
Give teams the freedom to use the tools they want
Every team is different – and so are their software needs. Atlassian Together provides organizations with a complete Atlassian toolset that helps teams choose the best tool for the job while ensuring alignment across the organization.
With Atlassian Together, it's easier than ever to utilize Smart Links capabilities. Part of the Atlassian platform, Smart Links help break down silos between tools by bringing together all the information and actions a user needs to move work forward.
Connect and discover with Smart Links
Integrate with your favorite apps
Customize workflow automations
Stay aligned across the organization
Atlas connects the dots across teams, apps, and work – wherever it happens – enabling teams to achieve greater outcomes. Tweet-sized updates save everyone time and engage in ways that status meetings can't.
Atlassian Access provides centralized enterprise-grade security and administration for Atlassian cloud products across your organization.
Connect to your SAML SSO Provider
Automate user provisioning
Enforce Two step verification
Gain organization wide insights
Enable everyone to work better together for an irresistible price
Per user, per month billed annually
For organizations that need to connect work across teams with more security and controls.
*$11 is based on an Enterprise license purchased for more than 5,000 users. The minimum number of users to purchase Atlassian Together is 1,000. Greater discounts are realized at higher user counts.
86% of Fortune 500 companies use Atlassian products
Change is on the horizon
Be one of the first to try Atlassian Together