Job offer letter template
by Atlassian
Get new employees set up for success
Use template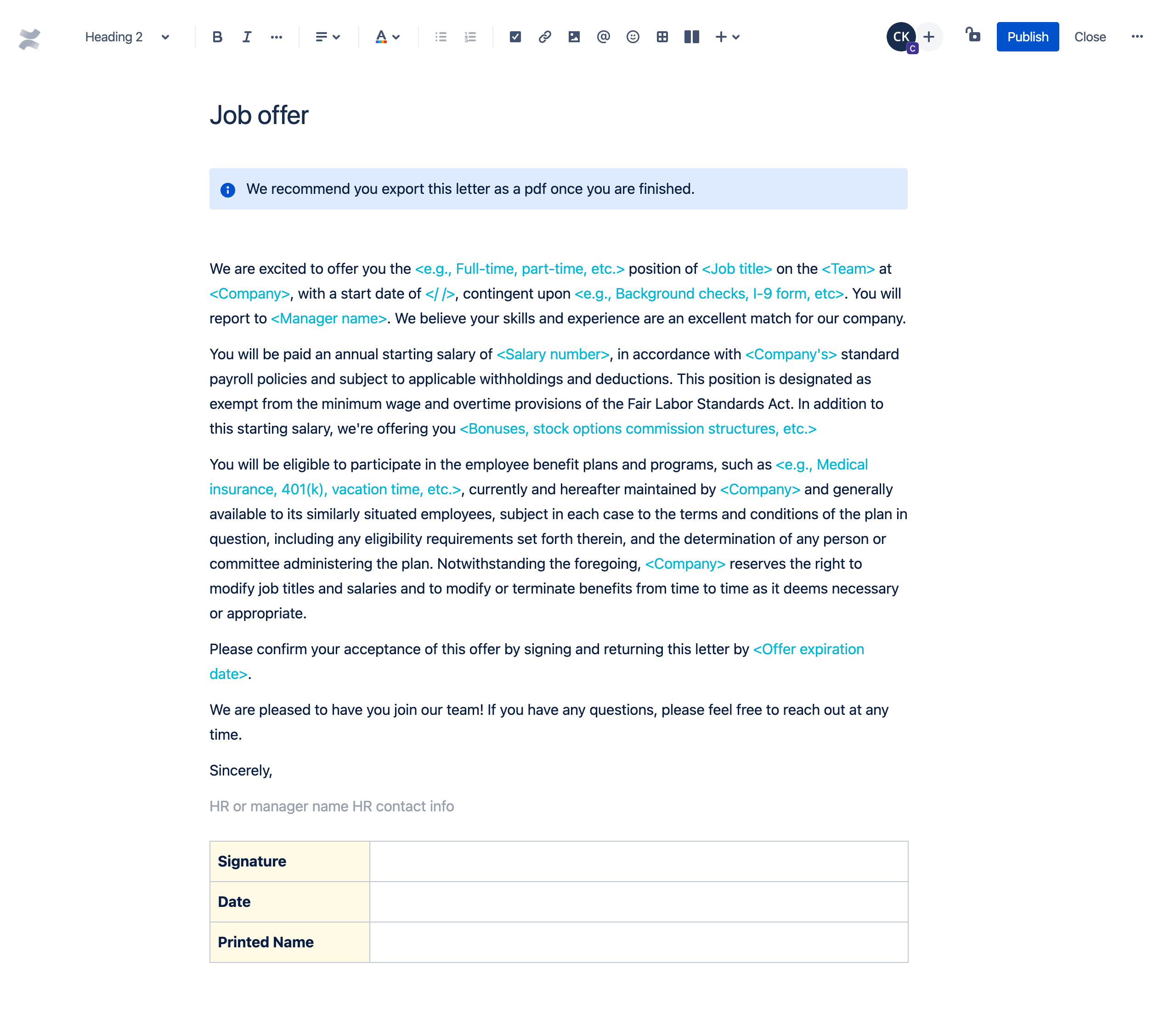 Create an effective job offer letter for any new employee. Finding the perfect hire isn't easy so it's extremely important that when you do, the job offer letter covers the key aspects of the role in a transparent and consistent manner. This template provides the most essential terms for offering employment in today's world.
Use the job offer letter template to create a solid letter that can be customized for your use and sets up the new employee for success.
How to use the job offer letter template
Step 1. Add the new employee's legal name, job title, and start date
Begin filling out this template by adding the new employee's full name, job title, and start date, and any contingencies that may exist. These include background checks, I-9 forms, and any other company-specific terms mentioned in past correspondence. For example, a new employee might need to submit to a full background check, which can sometimes take a week or more.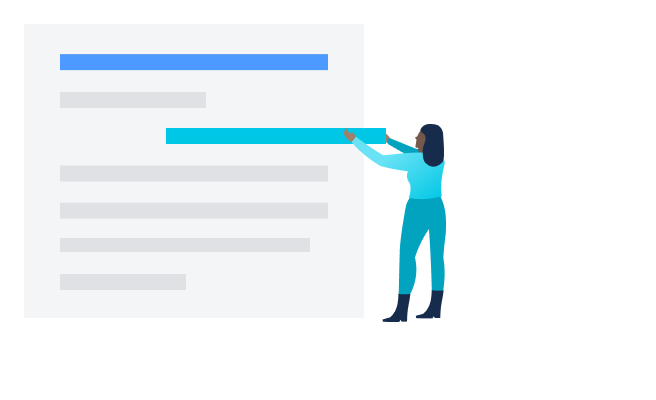 Step 2. Enter the new employee's salary information
New employees want to make sure the compensation they negotiated is accurate and provided at a certain payment frequency. Some companies pay weekly, bi-weekly, or monthly. If there are financial extras, such as bonuses, stock options, or other financial terms, you can add them here.
Step 3. Include any non-financial benefits provided by the company
Other company benefits — like healthcare, paid time-off, 401K or retirement offerings — are also important aspects to a new employee. Outlining all the company provides ensures the employee understands all eligibility issues and options.
Step 4. Confirm the offer by requesting signature of acceptance
Both the new employee and company hiring managers should sign the job offer letter to make it official and legal. Be sure to add a specific date as a deadline for the return of the new employee's signature to seal the deal and then export the letter as a pdf and/or into DocuSign or some other signable document format.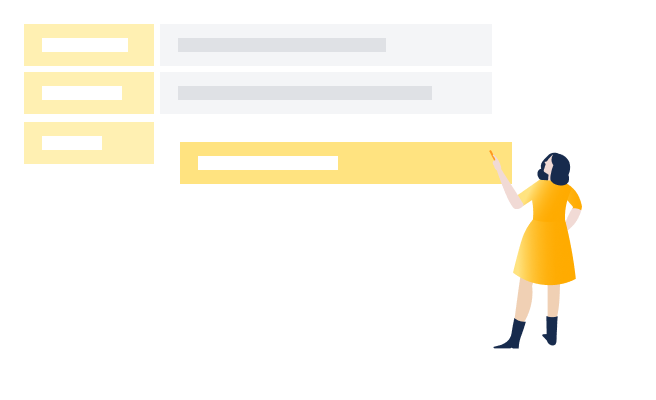 ---
Atlassian is an enterprise software company that develops products for software developers, project managers, and content management.
90-day plan

Create a 90-day plan to help new hires get up to speed and succeed in their new role.

All hands meeting

Share business updates, victories, employee spotlights, and more with your larger team.

Career development plan

Create a development plan to help employees grow and achieve their professional goals.