Modello Gestione dell'assistenza clienti
Offri ai clienti esterni un servizio eccellente in tempi rapidi.
Domande su licenze e fatturazione
Domande sulle versioni di prova dei prodotti
Suggerisci una nuova funzione
Suggerisci un miglioramento
Customer service management template
Deliver great service to external customers, fast.
What is a customer service management template?
The customer service management template is best suited for teams needing a branded support experience for external customers. This template is designed to deliver great service experiences by helping your external customers or business partners quickly get the help they need.
What does the customer service management template include?
Capture relevant customer information
Use editable request types for common external support issues or create your own that are specific to your team's external support services.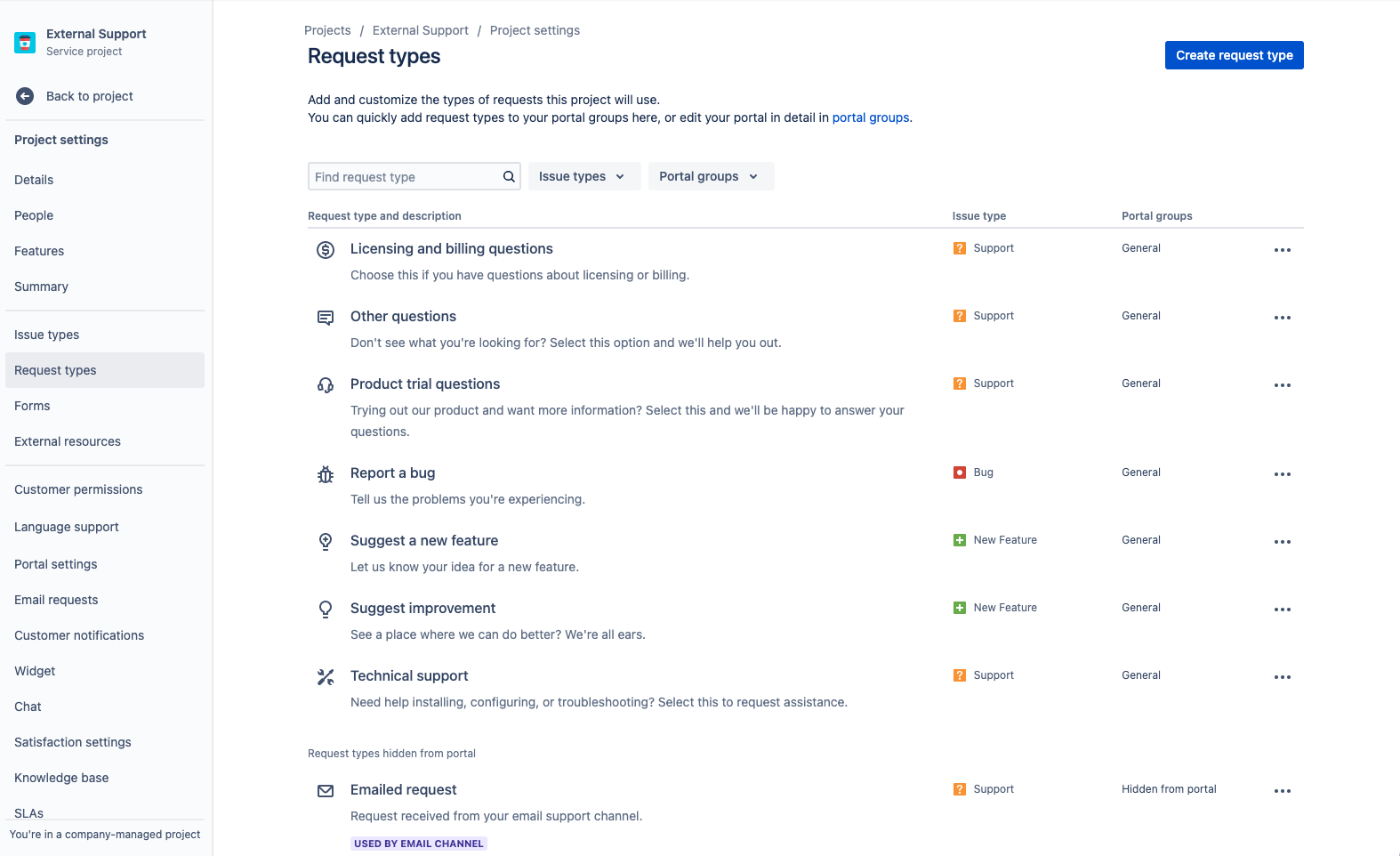 Customizable help center portal
Create a service portal with customizable request types and workflows to meet your customers' needs.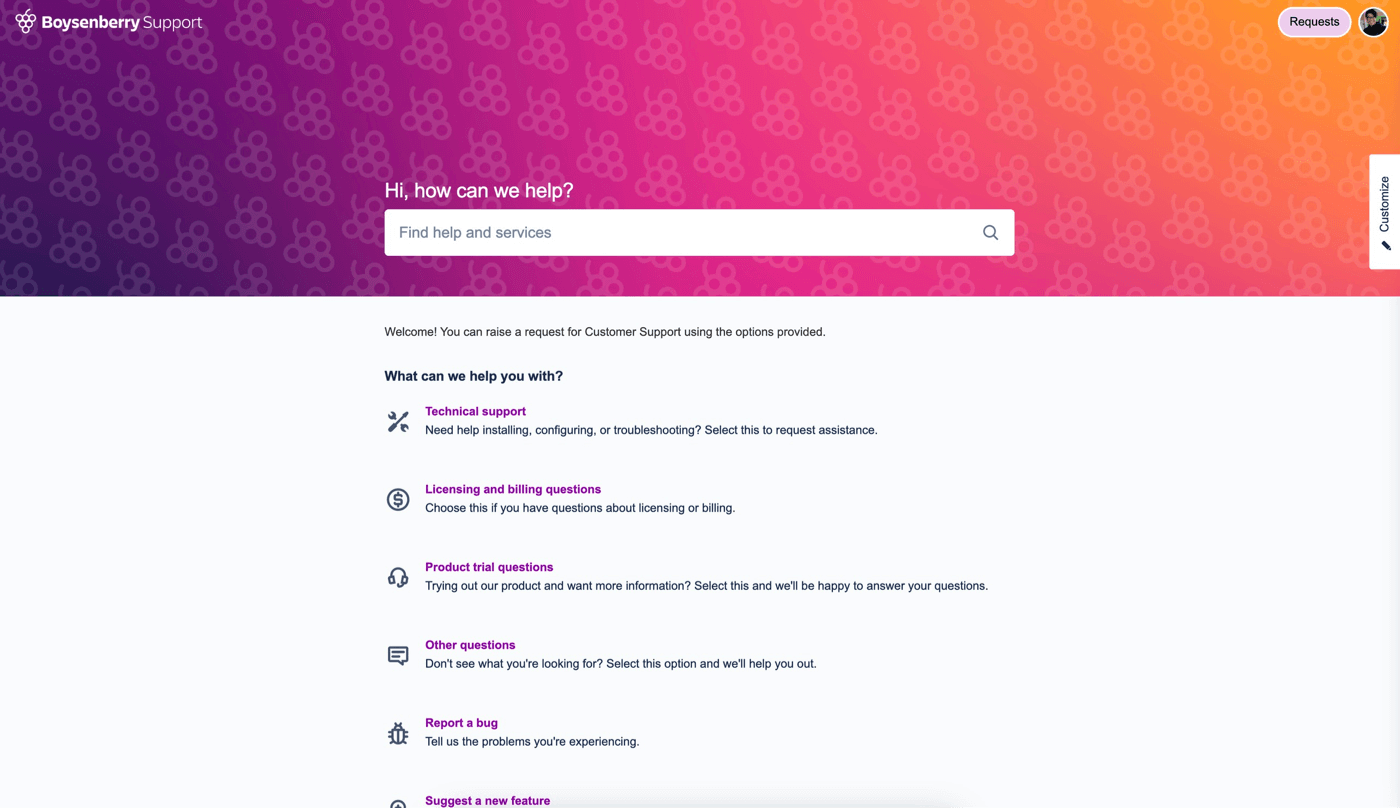 Create and optimize your queues
Organize customer requests from the help center, email, chat, and other channels into queues so you can quickly view, triage, and assign requests as they come in.
Automate your help desk
Remove the need to perform manual, repetitive tasks, and focus on the work that matters with automation.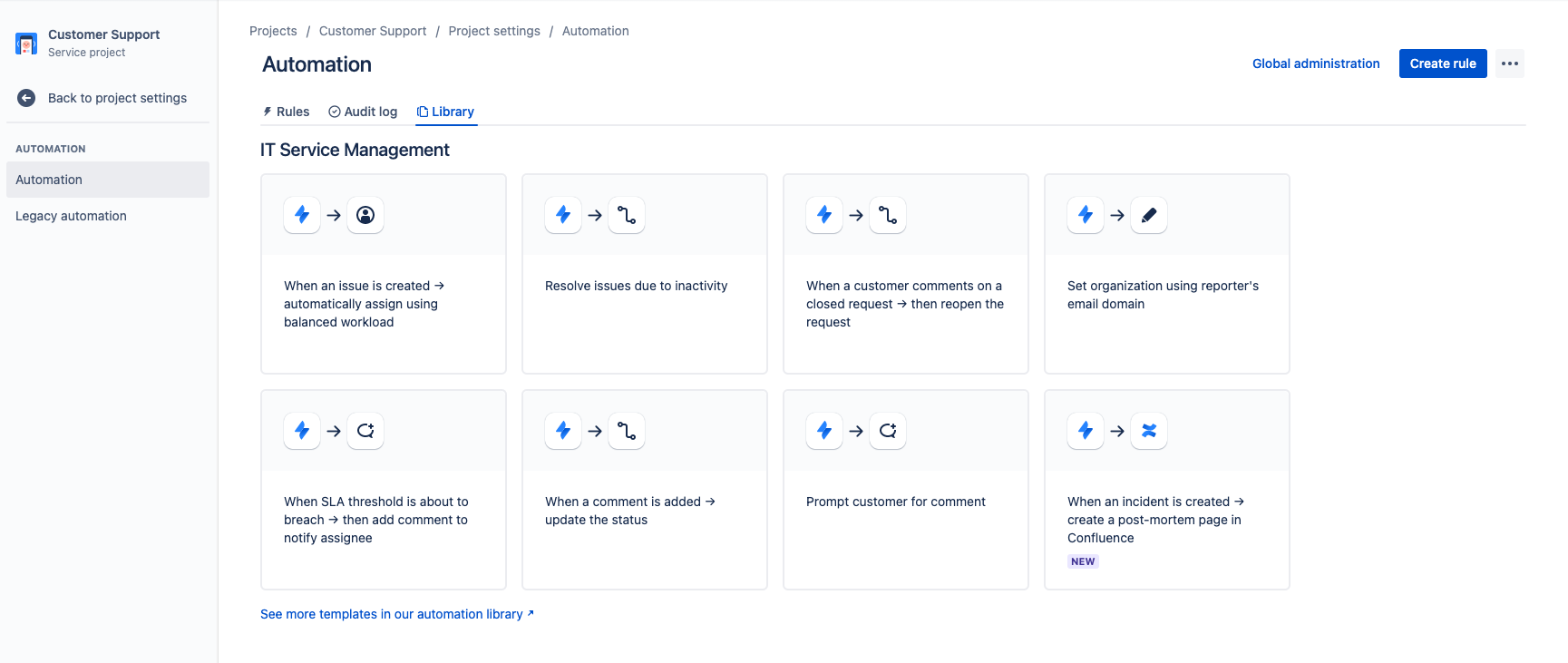 Add customer context and set permissions
Instantly see details about a customer and their organization so your support agents can solve issues quicker.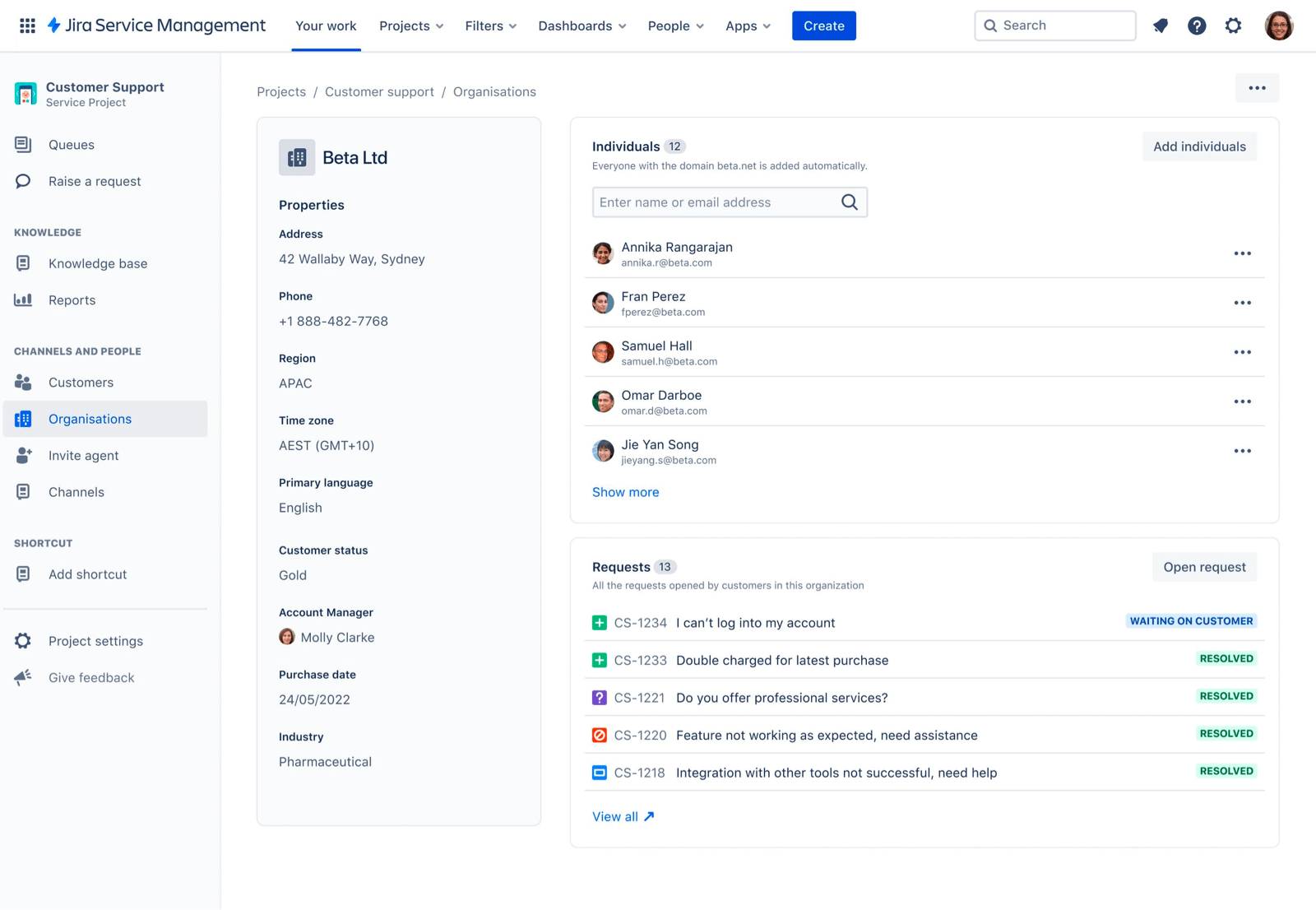 Portale personalizzato
Crea un'esperienza perfetta per i clienti con un portale intuitivo e personalizzato.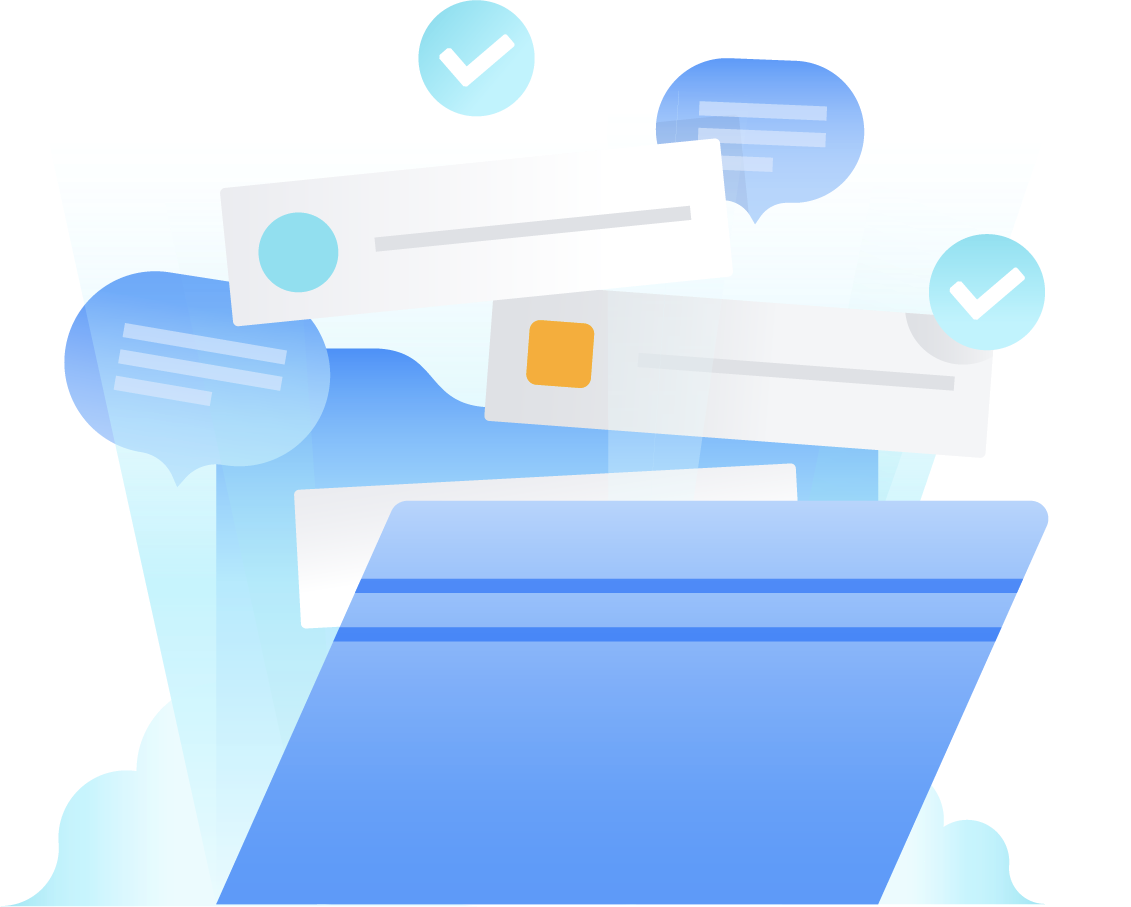 Coda ottimizzata
Raggruppa le richieste provenienti da canali diversi, come e-mail, strumenti di chat e altro ancora. Smista e monitora le richieste in arrivo con facilità.
SLA orientati agli obiettivi
Usa gli SLA per misurare l'esperienza di servizio. Filtra le scadenze in base al tempo trascorso o alle categorie delle richieste. Usa gli avvisi automatici per evitare violazioni.
How to get started with the customer service management template
The easiest way for service teams to set SLAs, answer customer questions, prioritize requests, and collect feedback.
Ready to use this template?