Chef + Atlassian
Chef evolves DevOps with Atlassian
---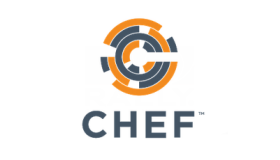 Industry
High Tech
Devops
Locations
Seattle, Washington
Chef is the company behind the Chef Automate platform for DevOps workflows. Tens of thousands of developers use Chef to test, automate, and manage infrastructure.
Challenge
At the forefront of the DevOps evolution, the Seattle-based company has been releasing products like Chef, InSpec, Habitat, and Chef Automate to advance new ways of developing and shipping software and applications. To experiment with and refine its own DevOps practices, Chef relies on the Atlassian platform.
Solution
Chef first adopted Jira Software for bug tracking. As the company matured both its agile and DevOps practices, its use of Atlassian evolved from a helpdesk and ticketing system to a more holistic product development solution. Using Atlassian helps Chef ensure business value is attached to each opportunity so teams understand what they should prioritize. Says Julian Dunn, product manager at Chef, "Jira helped us think beyond agile to develop our DevOps approach."
With Atlassian, we have Dev and Ops on a single platform.
Julian Dunn
Product manager, Chef.io
"DevOps has evolved so that development owns more operations – and that's how Chef works," adds Dunn. Chef itself doesn't have a QA team anymore. "We can't just throw it over the wall anymore. Our engineers are responsible for QA, writing, and running their own tests to get the software out to customers."
Currently, 5-6 engineering teams are using Jira Software for lightweight agile processes. Before, Chef had multiple Jira instances with heavily customized boards and workflows that became difficult to manage. Now teams use defaults as much as possible to keep their pipelines clear and avoid giant backlogs. Also, with Jira, they can focus more on customer value while balancing operational needs. "Atlassian gives us end-to-end visibility so we can keep releasing the best products to our customers," says Dunn.
Chef uses Atlassian's wider set of tools as well. The company integrates Jira with Confluence as the process and procedure knowledge base for engineers, and as a replacement for an archive of Google documents that lacked content hierarchy. IT teams use Jira Service Desk for internal support, such as resolving hardware issues. Says Dunn,"Atlassian is the only company that can get Dev and Ops on the same platform."
Business teams like marketing also use Trello to track to-do lists, quarterly plans, and other short-term projects. Legal uses Trello to manage any work in flight such as contracts, and HR hosts its employee handbook in Trello. "Trello is easy for any team to get started on a workflow quickly," explains Dunn.
Benefits
From marketing, legal, engineering, operations and IT, Atlassian improves visibility and collaboration across teams and workflows at Chef. As Chef advances its own DevOps practices, customers embracing Chef products are advancing their practices as well.
Let Jira Software guide your DevOps journey
Through its flagship product Altéa Customer Management System, Amadeus connects airlines, hotels, railways, cruise lines, and other travel providers to over 100,000 travel agents worldwide.

From a siloed start up to a team of teams, see how AppDynamic's business transformed.