Bonobos + Atlassian
Mens clothing line stays trim with Confluence
---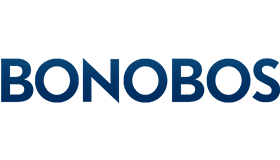 Location
New York, NY and Palo Alto, CA
Bonobos is a technology-driven men's clothing line focused on delivering high-energy style and a superb customer experience. The e-commerce brand provides men with an easy and efficient way to shop for great-fitting suits, pants, shirts, and other products that look and feel as if they're made-to-measure.
Challenge
As Bonobos grows across the country, the company was looking for a way to centralized all internal documents to help with faster onboarding, business continuity during personnel changes, and ultimately, less bureaucratic red tape that can slow down larger companies.
Solution
Bonobos chose Confluence, fondly referred to in the company as BIN (Bonobos information network), a powerful knowledge management system that's essentially replaced the need for exchanging internal emails and Excel spreadsheets.
One of the most popular BIN pages is the Request Center, which acts as an employee self-service desk. Here, employees can find the answers to many internal process questions, from creating requests for legal contracts to replacing a keyboard. With a number of internal documents in one place, the Request Center makes information gathering easy and lean.
Bonobos also uses Confluence as a platform for storing all types of internal forms for instant access, including employee directories, restaurant recommendations, internal policies, and more. From day one, employees are taught to find and learn the right processes, and company-wide adoption has been fast.
"If this Request Center wasn't located in our intranet alongside our other tools, adoption wouldn't be nearly as high as it is today," says Maridou. "Confluence has made it very easy for us to manage these tools."
Benefits
"Our first-contact resolution rate is 100% higher when a user goes through the request center," says Evan Maridou, senior manager of operations at Bonobos. "The Request Center has streamlined communication by providing clear and direct messaging while preventing unnecessary email correspondence, which can be distracting."
This year, we're starting to realize some economies of scale, and Confluence is helping us with that – and in making sure we're not just hiring manpower for the sake of it. Instead, we're figuring out more efficient processes with leaner ways of communicating and documenting.
Evan Maridou
Senior Manager of Operations, Bonobos
As Bonobos expands into different business functions – such as its new Guideshops, which provide in-person assistance to men who'd rather try on products before buying online – Confluence has been instrumental in onboarding new employees and keeping them updated on new products.
"We don't have a robust retail management model. We don't have store managers who can just fly around the country training people. Confluence has been very useful for communicating with our remote employees," Maridou says.
Take us for a test drive!
How InVision centralized their tools and scaled their remote team with Atlassian and Slack.

VSCO, the photo app turned subscription business, has found the secret formula for transparency, efficiency, and teamwork.