Work with Atlassian
Supplier Sustainability at Atlassian
---
Set a science based target and reduce emissions
(We can't believe we need to say this, but...) Climate change is caused by humans, and without immediate intervention, it will fundamentally disrupt the environment, society, and the economy in very painful ways. Working together, the private sector, public sector, and citizens must play as a team and take bold action.
At Atlassian, we hold a strong belief that we should not #@!% the planet (and the people living on it) and that we should be setting ambitious goals to make sure we are role models for businesses and governments around the world to take action.
Goals
We've set science-based targets to limit warming to 1.5°C and achieve net-zero emissions by no later than 2040.
100% renewable by 2025 – achieved 4 years early!
Reduce our operational emissions (scope 1-2) by 50% by 2025
Encourage suppliers making up 65% of emissions to adopt SBTs of their own
Reduce our business travel emissions by 25% by 2025
Step 3
Once you have a sense for your baseline emissions data, you can use the SBT guidance to set your emissions reductions targets (there is a fast track for Small and Mid-sized Businesses SMEs). This is also more straight forward than you'd imagine! Once you land your targets you'll submit them to the SBT committee for approval.
Step 4
Know that these are all long term goals (for example Atlassians interim targets are 2025) and you don't have to have all the answers for how you'll achieve your goals before you set them - we certainly didn't!

Once our goals were approved we got to work in putting together plans for how to make progress on them. This is new territory for everyone and there will be a lot of unanswered questions but that's nothing new for our businesses!

Part of this is about setting the right north star for your company and leaning into your values (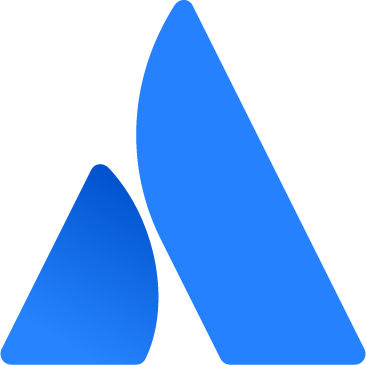 Be the Change You Seek) to help guide your ambition. We hope that this will be a source of innovation for you (it has been for us) and look forward to sharing our journey and hearing about yours as we all help each other!
---
SBT Resources:
Contact the Science Based Targets Initiative here.
Measuring Emissions Resources:
Reducing Emissions:
Supplier letter:
Check out our annual sustainability report here to see what we are working towards.
---
Did you know
We co-founded the Pledge 1% movement with the vision of helping make the world better. As a company, we contribute 1% of annual profits, 1% of employee time, 1% of our products and 1% of company equity to the help overcome some of our biggest social and environmental challenges. Have you considered Pledge 1%? It's really easy.