Opsgenie's integration with SolarWinds allows you to automatically sync your SolarWinds alerts with Opsgenie alerts, and leverage Opsgenie's rich alert notification system, escalations, and on-call rotations.
Alert management with Solarwinds Opsgenie integration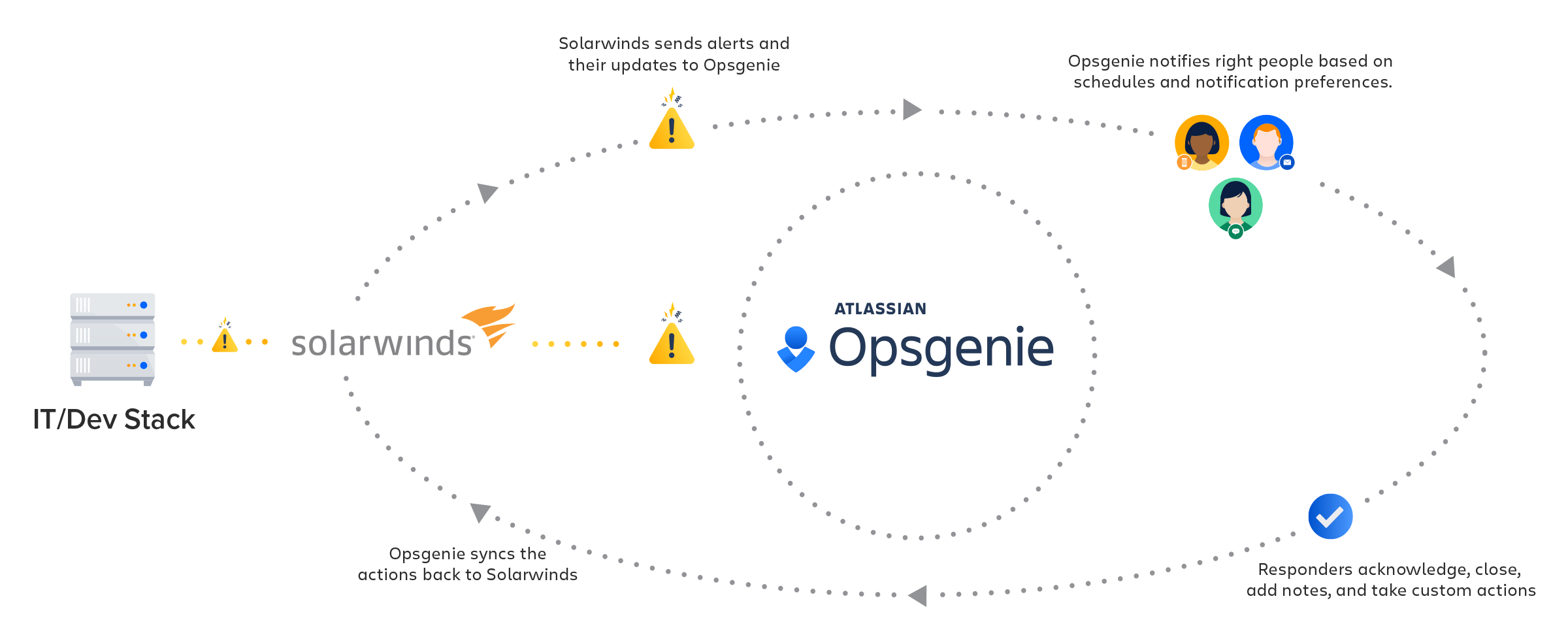 Focus on Critical Alerts
With Opsgenie, you control when and how you're notified of Solarwinds alerts. Pause notifications based on the content of the alert or it's time of day thanks to our flexible rules engine.
Integrate and Simplify
The Opsgenie SolarWinds integration works with the tools your team uses to get their job done. You can forward Solarwinds alerts to ChatOps tools like Slack, and can create conference bridges to begin the process of fixing an open incident.
Empower Your Teams to Perform
Opsgenie Teams help you reduce the noise of alerts from Solarwinds. Members of a team can view their own alerts and on-call schedules while admins can manage schedules and escalations, ensuring critical alerts are never missed.
Analyze Incidents and Improve Your Processes
Opsgenie tracks all activity throughout the incident lifecycle and provides actionable insights for review, leading to a faster resolution the next time an incident occurs.
See how Opsgenie works with Amazon CloudWatch