Resolve code deployment issues faster with Opsgenie and Bitbucket
The Opsgenie Bitbucket integration empowers your teams to troubleshoot incidents related to code deployments. Quickly understand which services have been impacted, and investigate the related deployments and commits. Then take corrective action to resolve the incident from Bitbucket.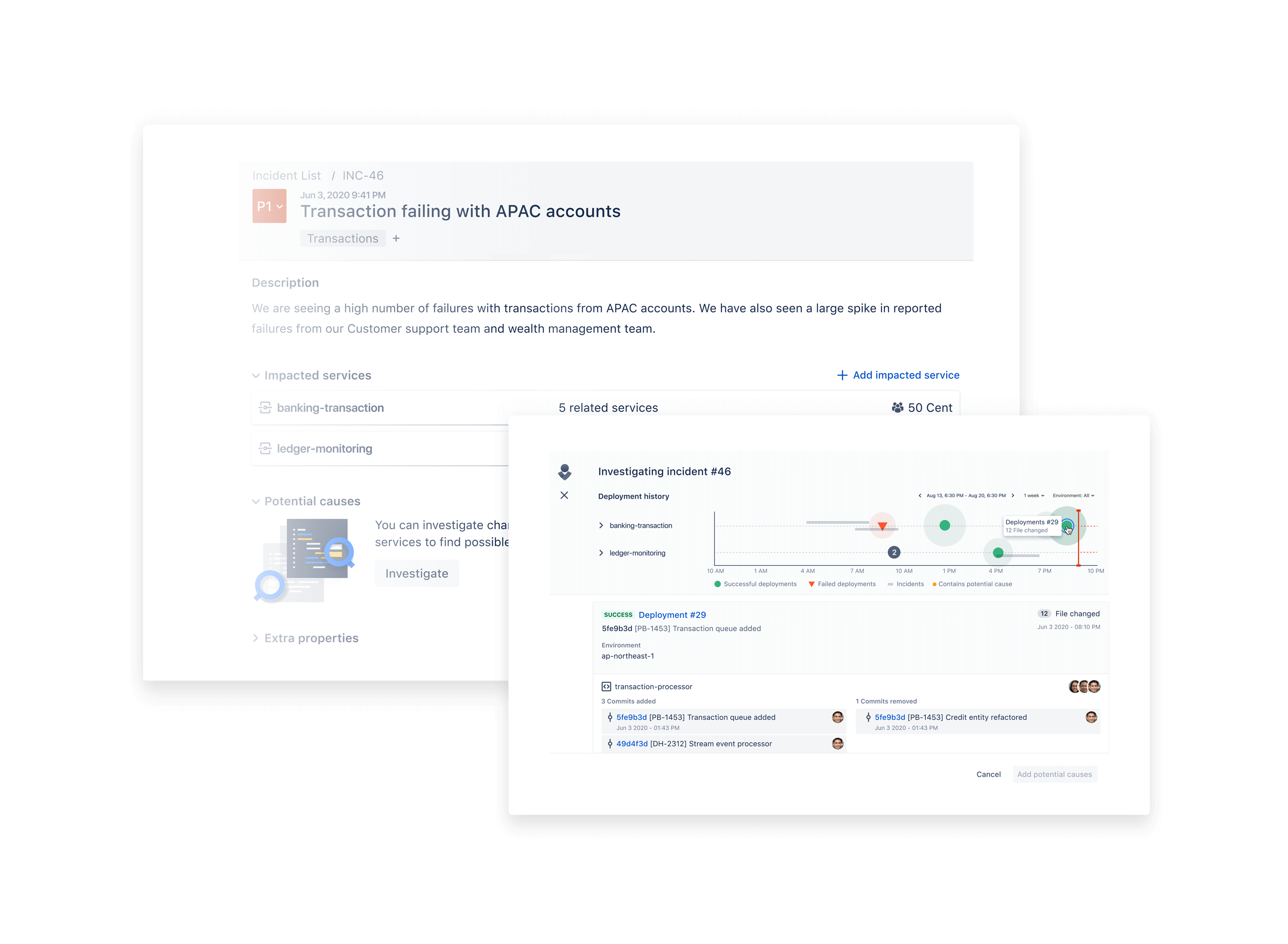 Escalate and resolve deployment issues before they impact your customers.
Activity routed to the right team
An Opsegnie alert is created with each push or pull request or whenever there's an issue in your repository.
Communicate CI/CD deployment issues
Opsgenie will notify team members of issues such as main build fails and production deployment issues.
Automate alert notifications
When post-deployment checks fail alert the on-call developer to look into each issue as it arises.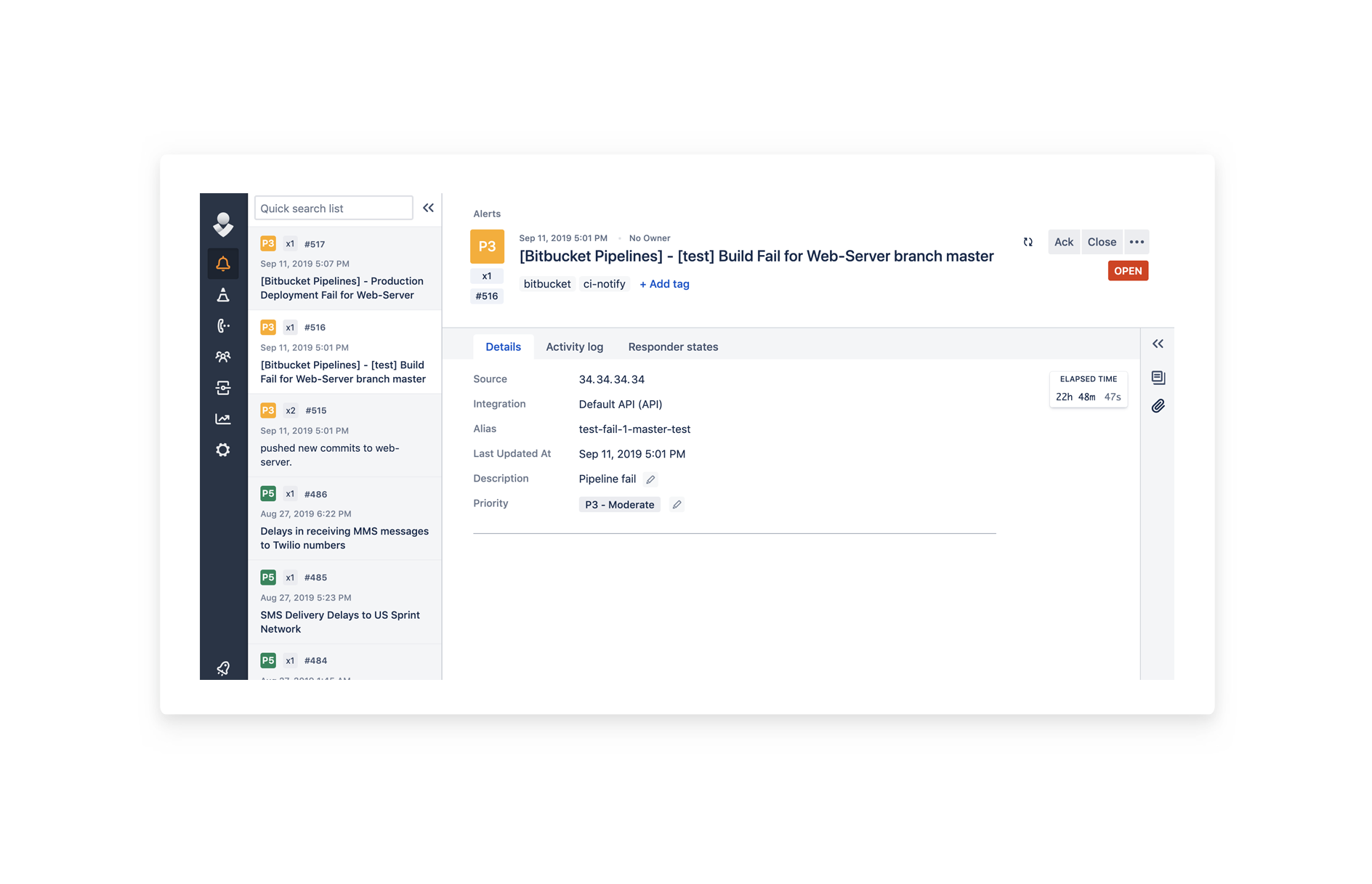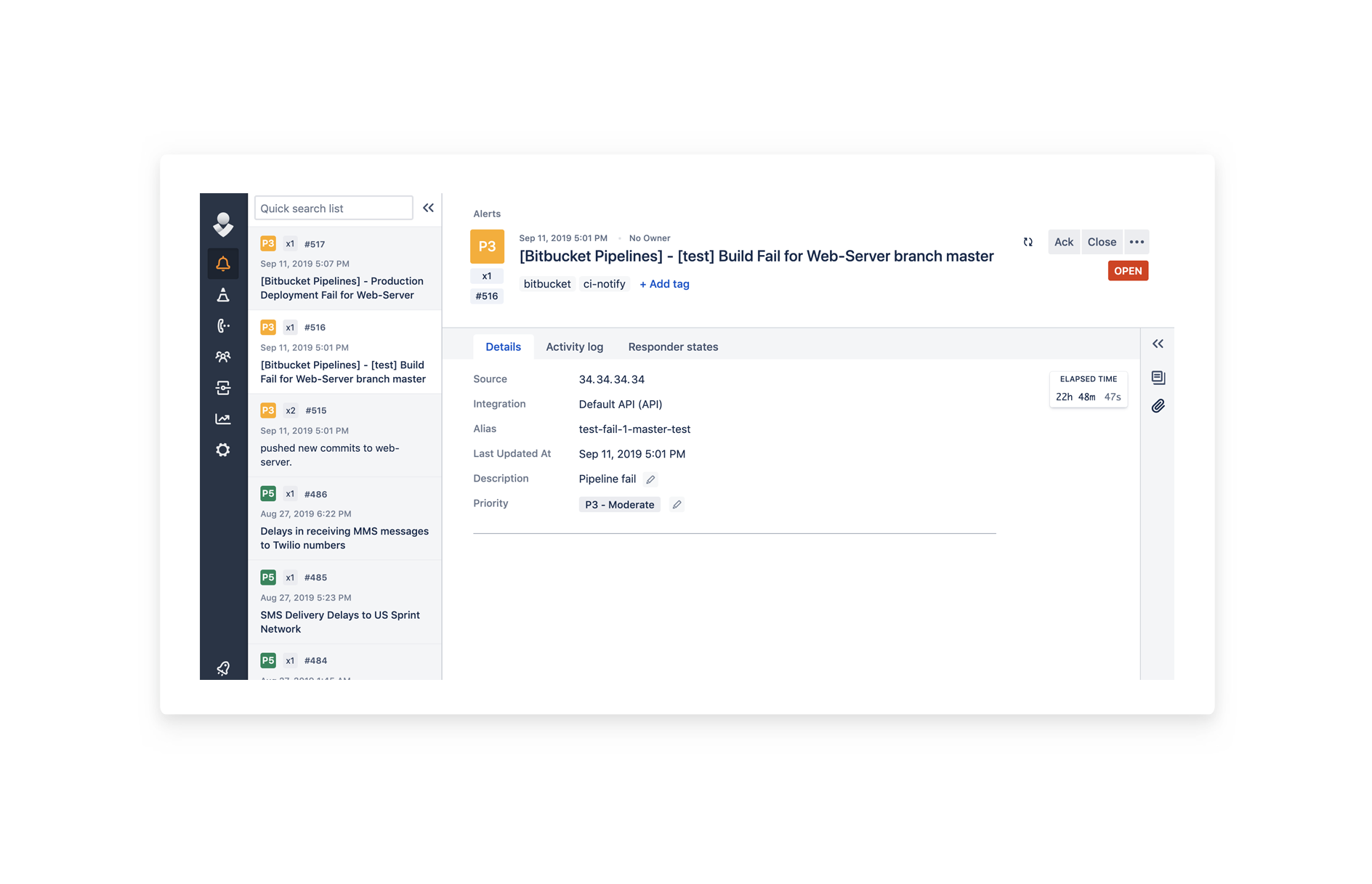 Learn more about the integration
Opsgenie Bitbucket documentation
Bitbucket Opsgenie repository