Stop overspending on ServiceNow and switch to Jira Service Management
Bring development, IT, and business teams together on one, flexible platform to deliver great service, fast. Learn how switching to Jira Service Management today will lower your costs and improve employee experience.
Simple, intuitive implementation
Leverage pre-configured templates to help teams get set up quickly, with out-of-the-box workflows and more.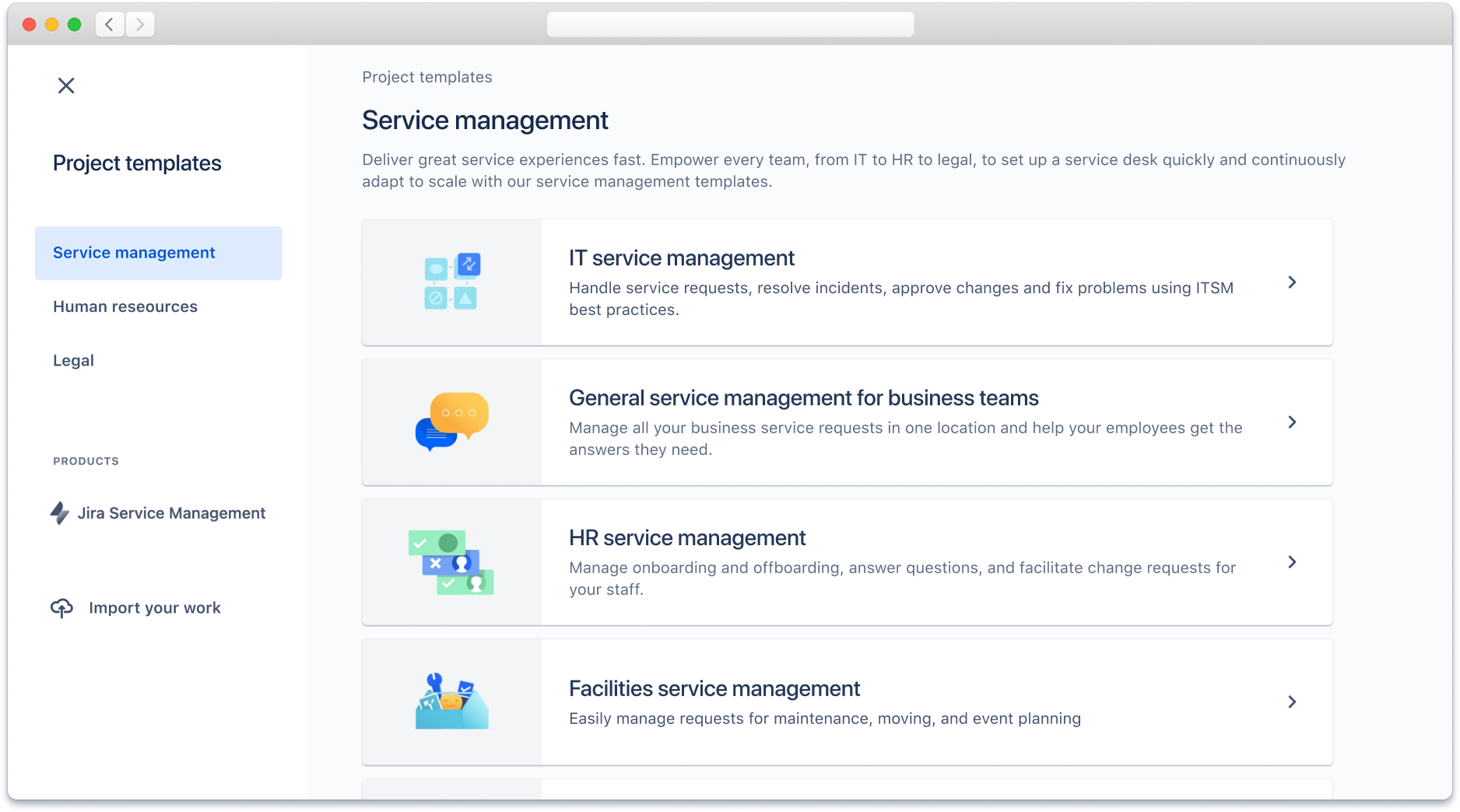 Accelerated DevOps
ITSM that's built on Jira. Break down silos and streamline collaboration between development and IT operations teams.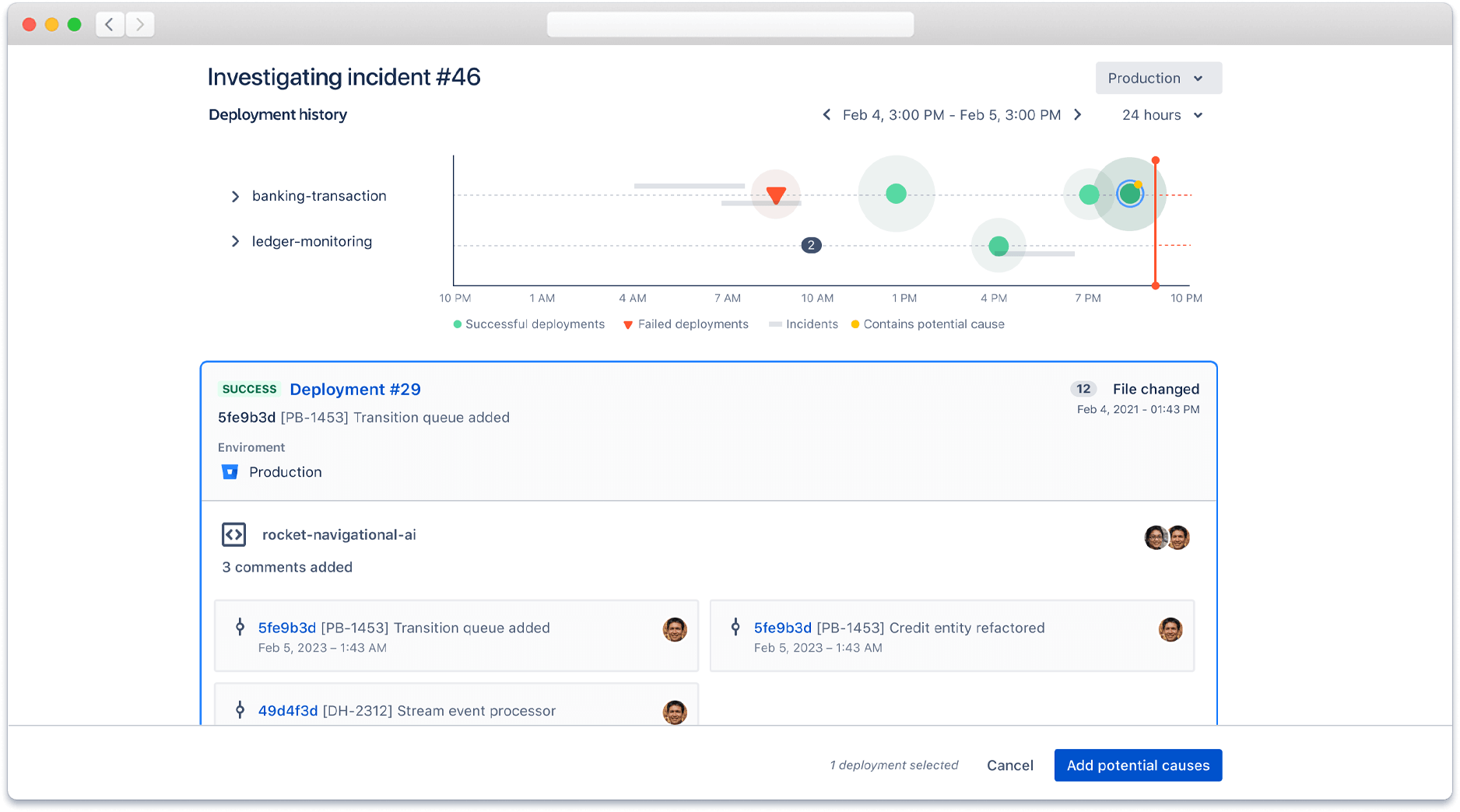 Flexible workflows
Get started quickly with a low code editor. Use the drag and drop interface to give teams the flexibility to work how they want.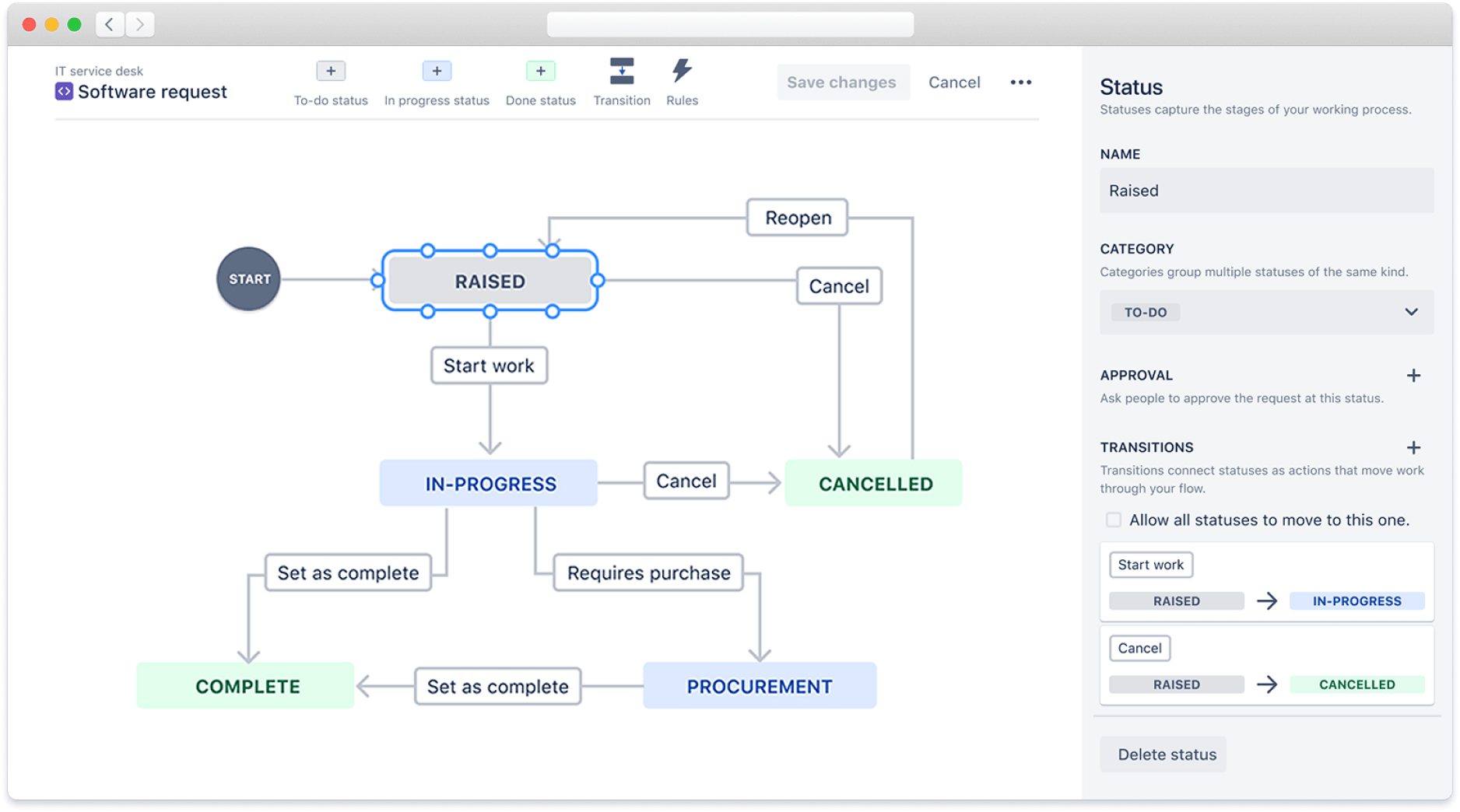 Atlassian platform
Give your teams a unified view of their work. Use integrations across the Atlassian portfolio and over 5,000 third party tools to make work flow.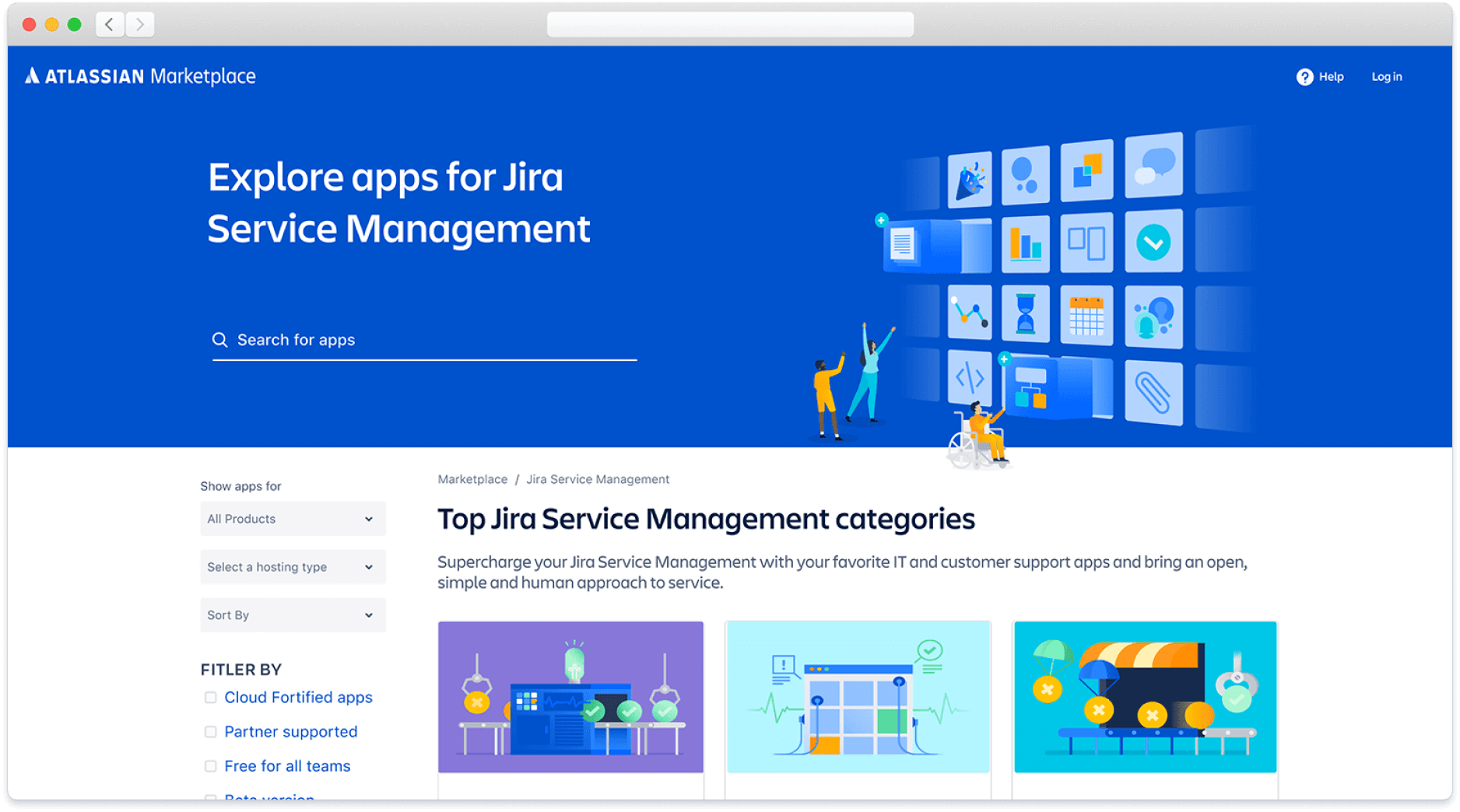 | | Jira Service Management | ServiceNow |
| --- | --- | --- |
| Average implementation time under 6 months | | |
| Seamless integration with development tools like Jira Software and Bitbucket | | |
| Transparent, easy to understand pricing | | |
| Request, incident, problem, change, and asset management capabilities included | | |
| Business, Dev, and IT objectives aligned on the same platform | | |
All your ITSM competitors are these monolithic solutions that start at a list price of half a million dollars and need an army of consultants to get started.
Dave Treff, Head of Digital Operations, Ginkgo Bioworks
Six reasons teams choose Jira Service Management over ServiceNow
One, unified Jira platform
enables seamless collaboration between Dev and IT
Federated data model
empowers teams to work how they want while staying aligned with their org
Modern approach to ITIL
eliminates unnecessary feature bloat and gives flexibility to use only what your team needs
User friendly, speedy UI
allows teams to get started quickly with a low code editor and drag and drop interface
Intuitive implementation
eliminates the need for endless upgrade cycles and consultants to configure and maintain workflows
Transparent pricing
per agent, with no extra cost for approvers or requesters, and no surprises
Join thousands of organizations who use Jira Service Management for ITSM
Trusted by over 45,000 customers worldwide
"Atlassian is rapidly becoming the main hub of connection between teams, where everyone can find information and collaborate to deliver more value to our customers."
Jose Luis Lizárraga Castro, IT Support Engineer, ENGIE Mexico
"Atlassian is rapidly becoming the main hub of connection between teams, where everyone can find information and collaborate to deliver more value to our customers."
Jose Luis Lizárraga Castro, IT Support Engineer, ENGIE Mexico
"With Jira Service Management, everything started to flow... We could finally link projects and use dashboards between our service management solution and Jira Software...We expect to save 70% this year on licensing costs alone."
Rachid Laghzaouni, Manager of PMO tools, Saint-Gobain
"With Jira Service Management, everything started to flow... We could finally link projects and use dashboards between our service management solution and Jira Software...We expect to save 70% this year on licensing costs alone."
Rachid Laghzaouni, Manager of PMO tools, Saint-Gobain
Learn more about Jira Service Management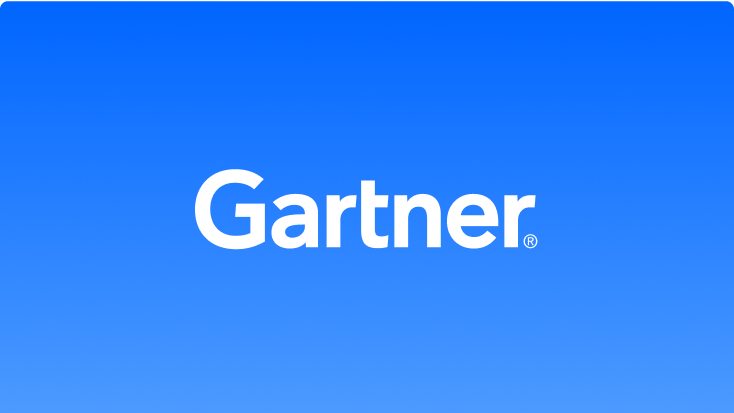 Atlassian is a Leader in the 2022 Gartner® Magic Quadrant™ for IT Service Management Platforms
Whitepaper
The Atlassian Approach to Enterprise Service Management
Data sheet
Discover the 6 reasons Jira Software is better with Jira Service Management
Choose Jira Service Management today
All the features your team needs to deliver great service, fast on the same platform where developers and business teams already work. Jira Service Management offers modern IT practices including:
Request Management
Incident and Problem Management
Change Management
Asset Management
Configuration Management
Knowledge Management