Jira Service Management vs. BMC
Jira Service Management brings development and IT operations teams together to deliver great service, fast. With IT service management practices, like request, incident, problem, change and configuration management, see why customers choose Jira Service Management over BMC.
Jira Service Management vs. BMC
BMC is a mature vendor that provides defined workflows in a variety of ITSM products like BMC Helix ITSM and BMC Helix Remedyforce. Jira Service Management's modern, user-friendly interface allows teams to easily customize their work while bringing development and IT teams together on the same platform developers already work in.
Simple, intuitive implementation
According to the G2Crowd IT Service Management (ITSM) Tools Implementation Index, Jira Service Management takes an average of 1.57 months to go live - no consultants needed.
Accelerated DevOps
Break down silos and streamline collaboration with ITSM that's built from Jira.
Flexible workflows
Get started quickly with a low code editor and drag and drop interface that give teams the flexibility to work how they want.
Atlassian platform
Integrations across the Atlassian portfolio and over 5,000 third party tools in our marketplace give teams a unified view of work.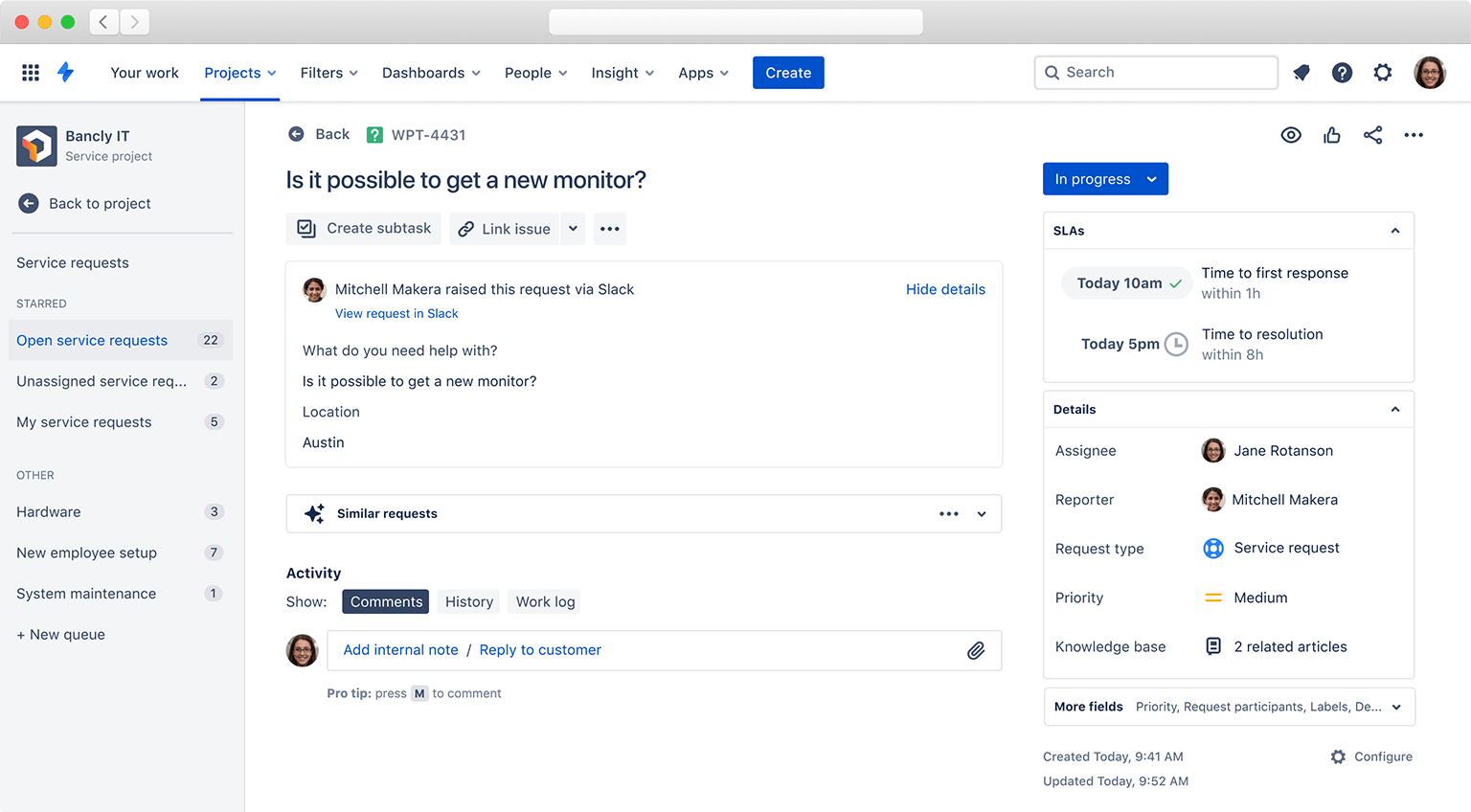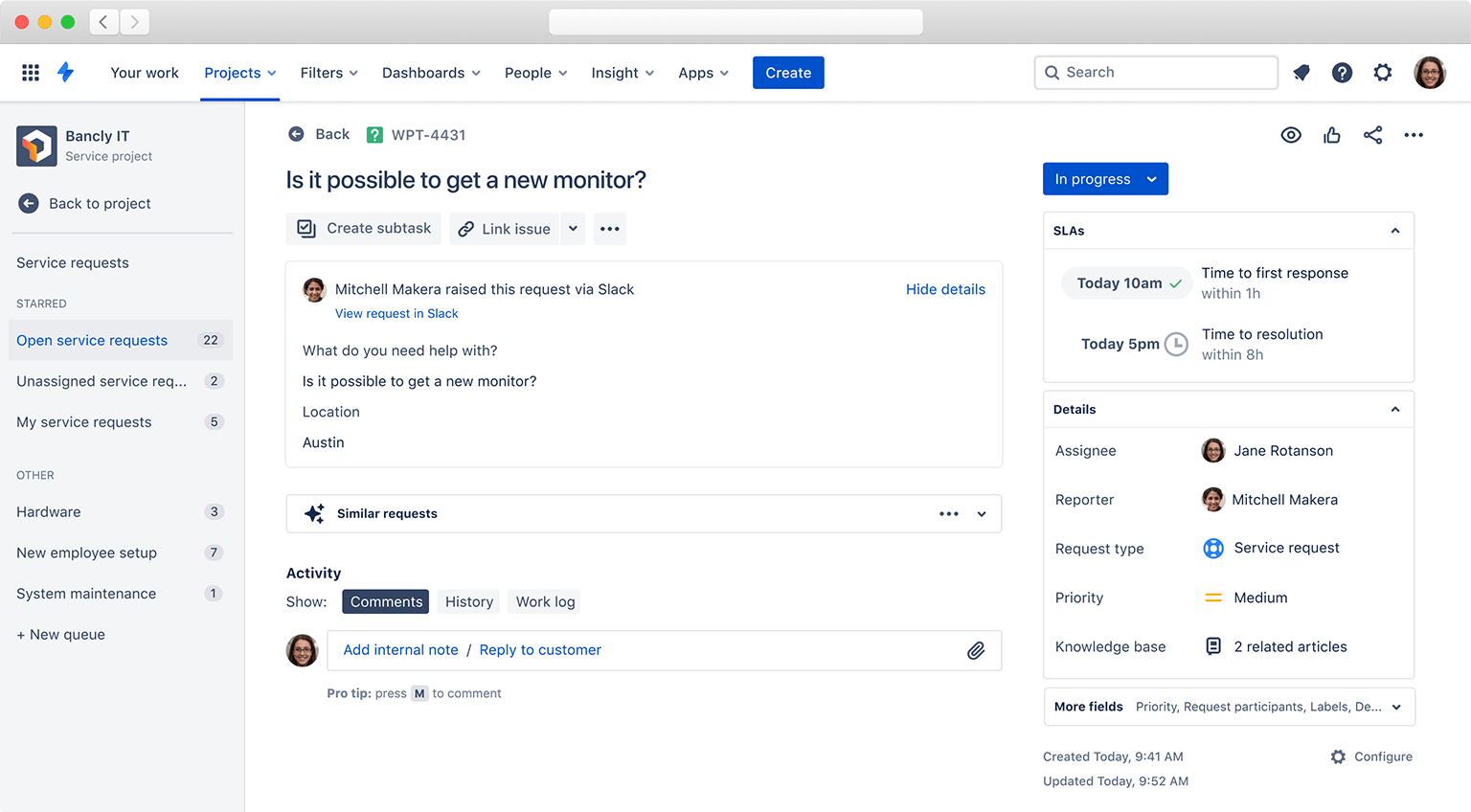 Six reasons to choose Jira Service Management
1. Collaboration between Dev and IT teams on a single, unified platform
Developers already work in Jira Software, the number one tool for agile teams. Built on the same platform, Jira Service Management enables seamless collaboration between development and IT teams.
2. Faster time to value with intuitive setup and implementation
Based on the G2Crowd IT Service Management (ITSM) Tools Implementation Index (free registration required to view), BMC Helix ITSM takes an average of 6.5 months to go live, and BMC Helix Remedyforce takes an average of 4.2 months to go live, compared to 1.57 months for Jira Service Management.
3. Empower teams to deliver value fast
Traditional service management tools are rigid and overly centralized, forcing an inflexible, one-size-fits-all approach. Jira Service Management is adaptable, so each team can tune the product to their unique needs and pivot easily when priorities change.
4. High return on investment
Jira Service Management's modern approach to ITIL allows you to set up the service management practices that will support your team, without the bloat of features you don't need and won't use.
5. Transparent, competitive pricing
Avoid the hassle of difficult negotiations and months-long renewals. Jira Service Management offers a transparent pricing model, so you always know what to expect.
6. Modern UI and practices
Jira Service Management is intuitive to use with a speedy, user-friendly UI. Practices inspired by Agile and DevOps are built right into the product.
These IT teams chose Jira Service Management over BMC
Switch to Jira Service Management
All the features your team needs to deliver great service on a modern, easy to use platform. Choose Jira Service Management today.