Atlassian + Dropbox
Use Atlassian and Dropbox together to unleash the potential of your team wherever they are based, in headquarters or remotely, to get work done. Our seamless integrations help teams streamline their work, improve collaboration, and better organize projects.

Smart Links
Hyperlink…but with style! When you paste a Dropbox link in Trello, our Smart Links integration makes your link "pop" within a Trello card by displaying the file name.  Easily toggle to a card view, and even an embedded view to see a preview of the file directly within Trello!
Smart Links is enabled by default, so all you need to do is paste a Dropbox link and authenticate your Dropbox account to Trello. Note: we respect your Dropbox permissions and users can only see a Smart Link preview if they are authenticated into Dropbox and have permission to view that file.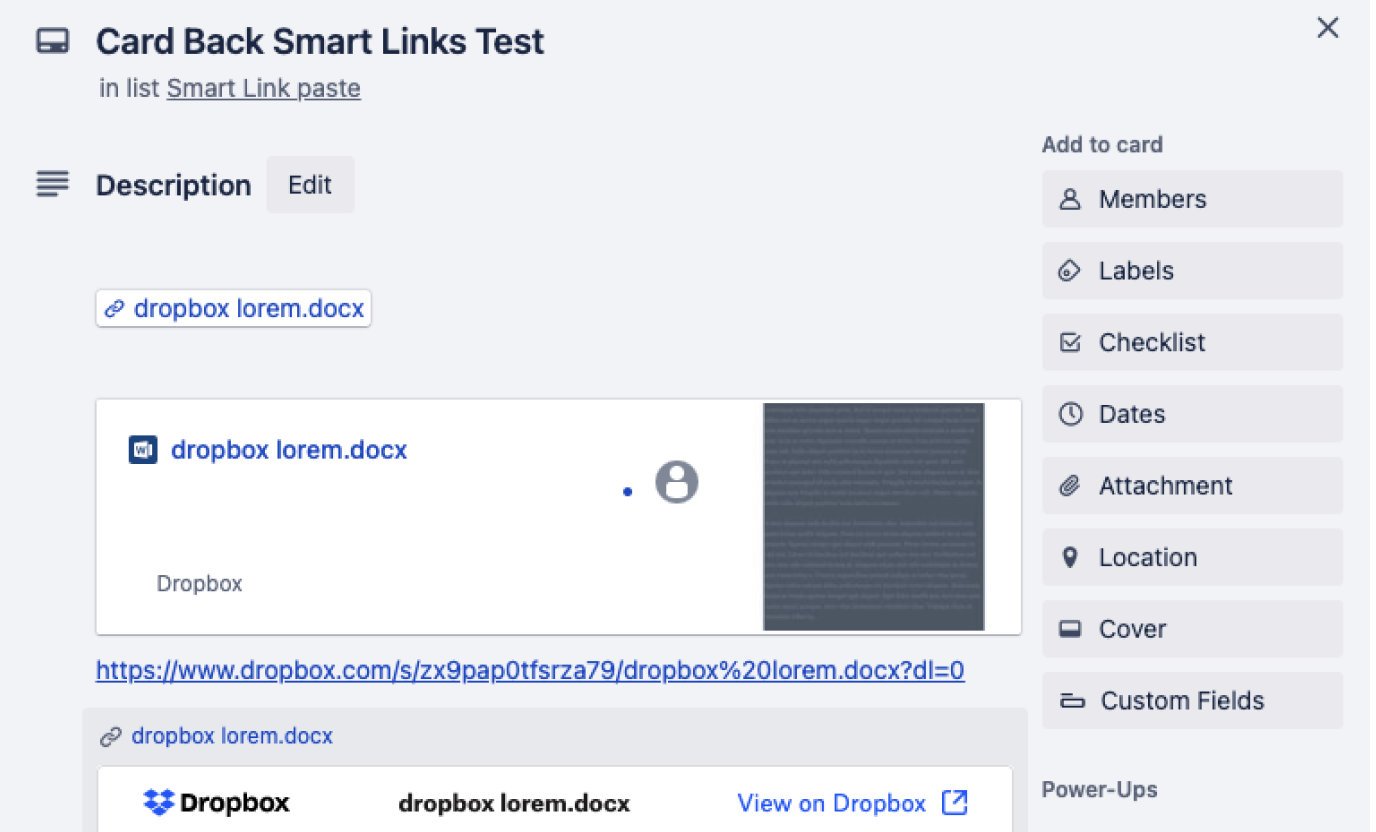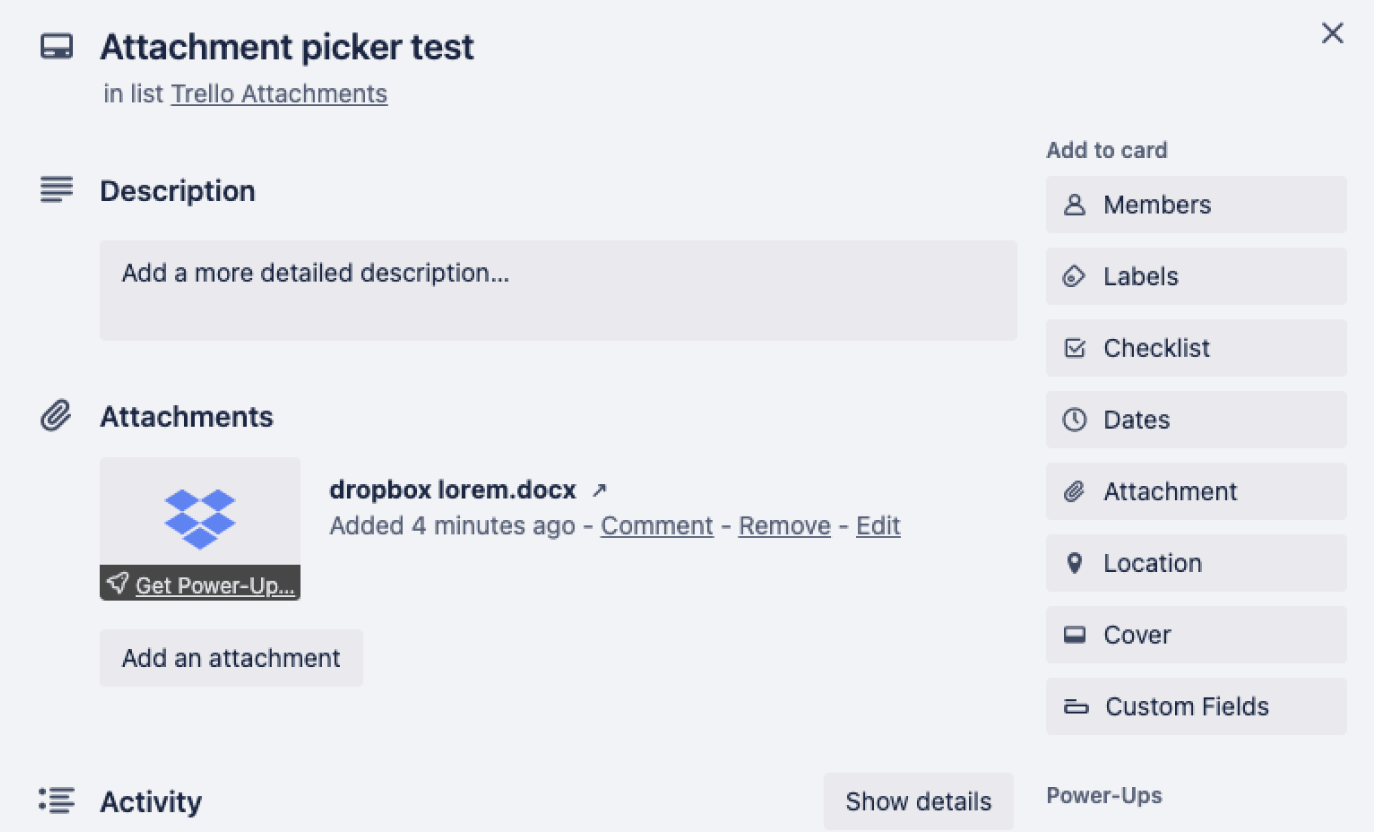 Trello Attachment Picker
Attach Dropbox files directly into cards so you can see relevant files without ever leaving Trello. From your Trello card under Attachments, click Dropbox. Connect Trello to your Dropbox account and follow the prompts to sign in. Simply click and choose the files you would like to attach. Give it a try!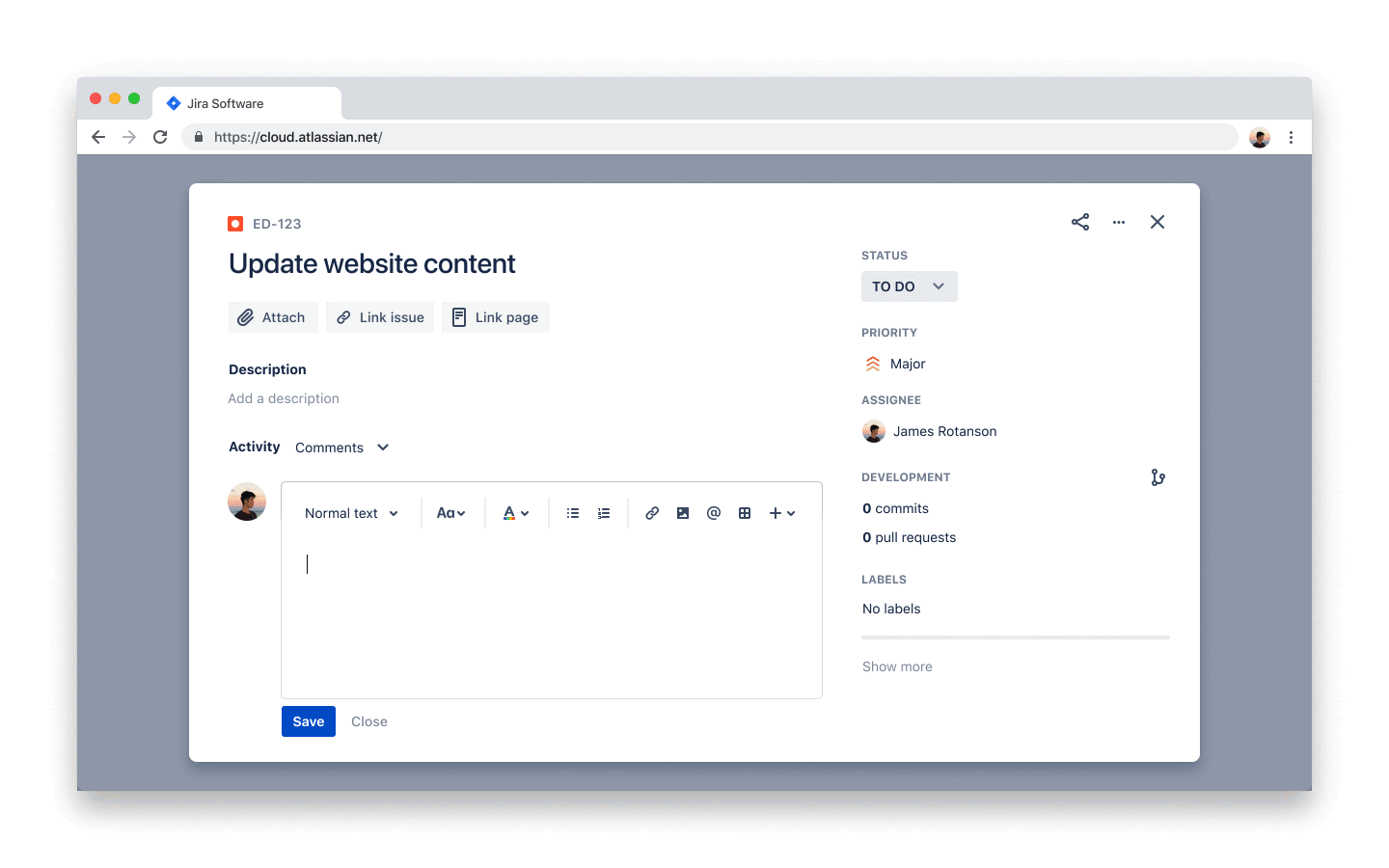 Introducing NEW! Smart Links in Jira Cloud for Dropbox content
Simply type /dropbox in the editor, you can quickly find and insert files from Dropbox without ever leaving your typing flow. 
No More Context Switching
When working with your team, if you want a different view when sharing the files, simply switch your Smart Link view to a Card link to provide a thumbnail preview image of the content, some metadata, and buttons to take action. Yes, pretty Smart Links! and no more context switching.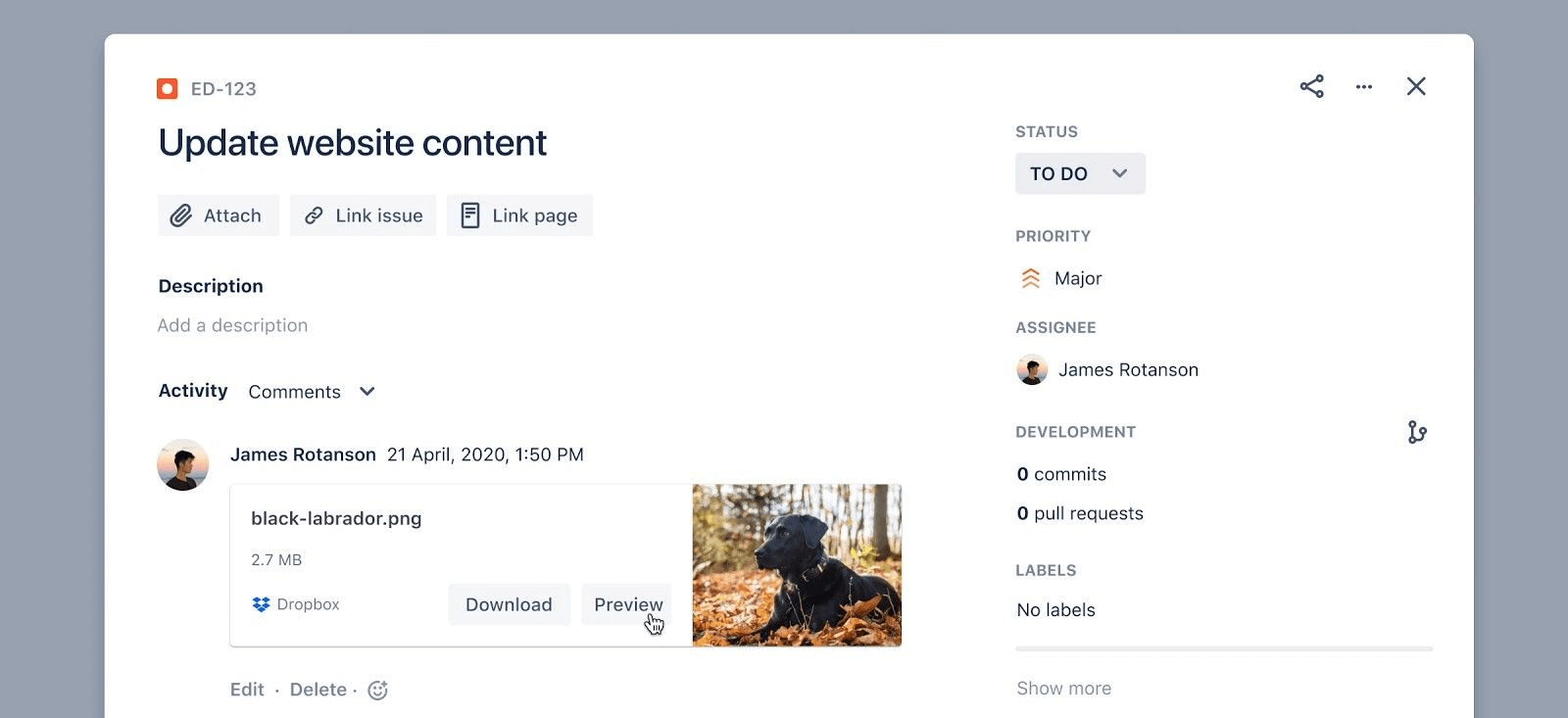 Drop in Dropbox links with a slash command "/"
Insert any file type directly into a Confluence page by simply typing /dropbox. Sync your accounts to experience the time-saving macro.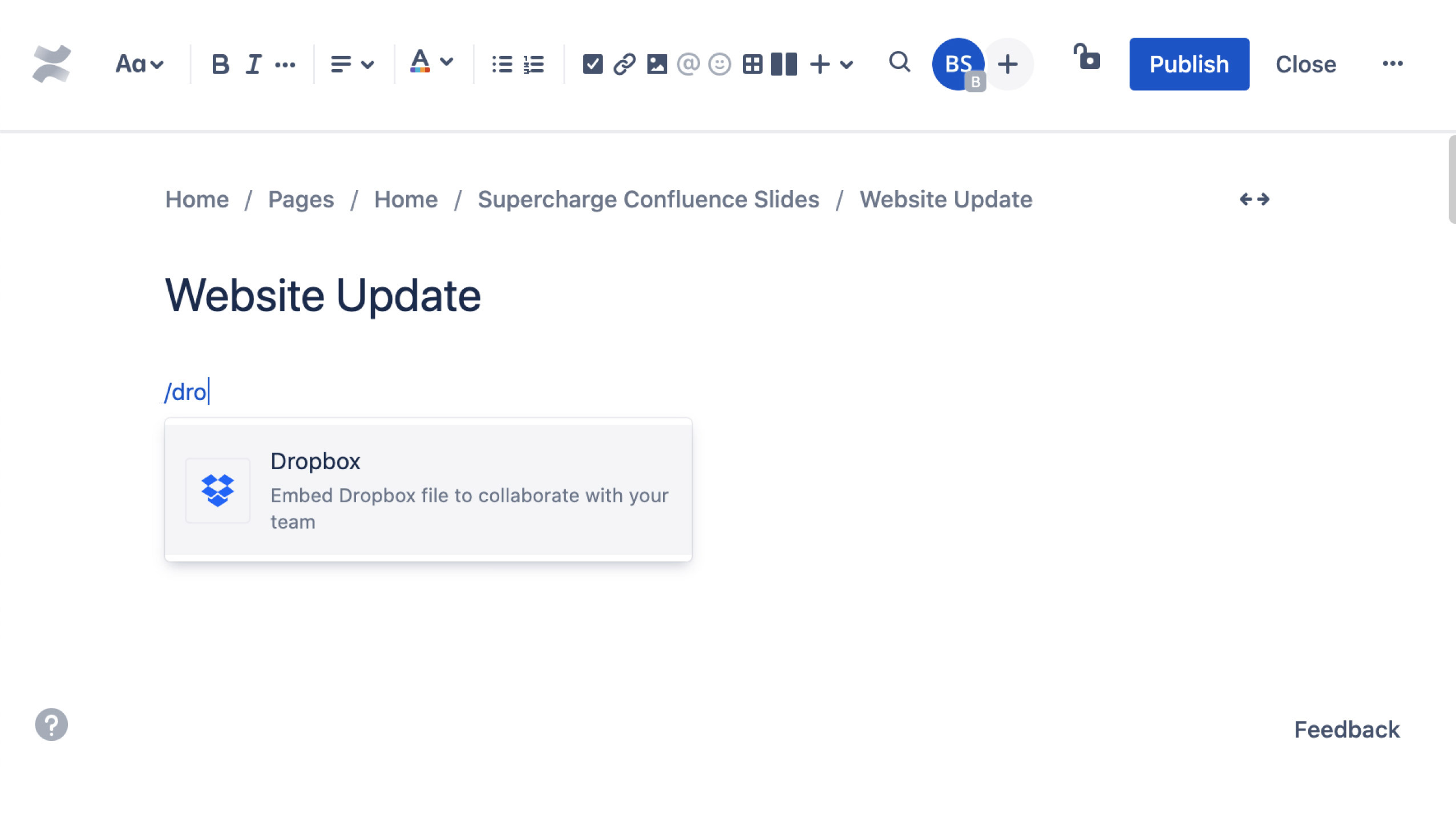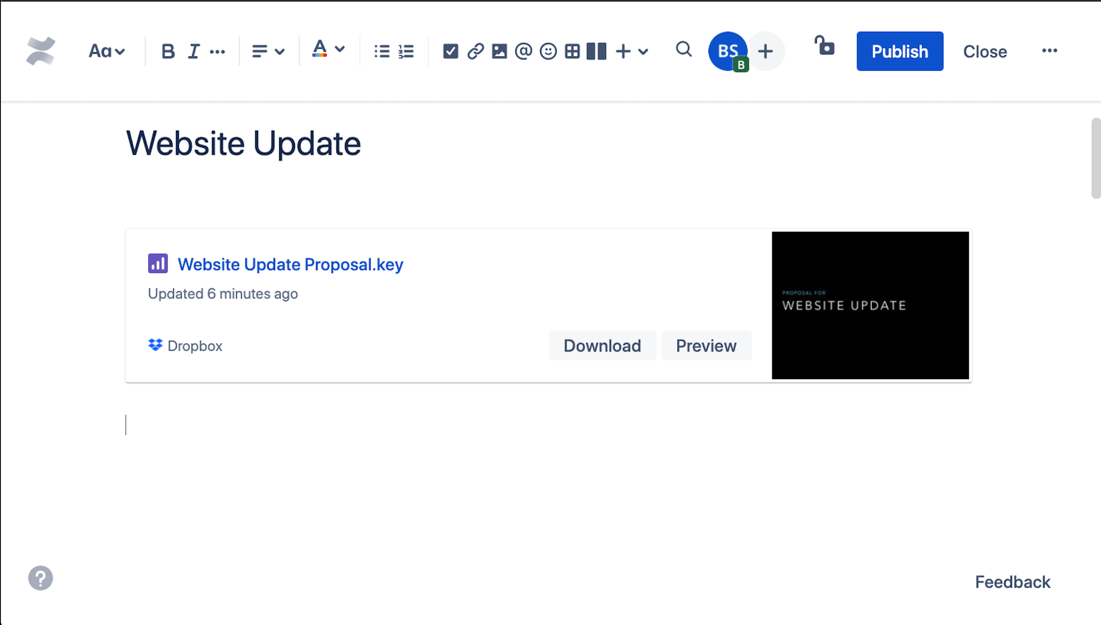 Show, don't tell, with Smart Links
Make links pop by creating a card view of the Dropbox content. Reveal the file's source, a thumbnail, and date last updated. Give teammate's a preview of files before they download.