Atlassian + Dropbox
Use Atlassian and Dropbox together to unleash the potential of your team wherever they are based, in headquarters or remotely, to get work done. Our seamless integrations help teams streamline their work, improve collaboration, and better organize projects.

Dropbox Power-Up for Trello
Meet your team where they are working in the cloud. The Dropbox Power-Up brings your Dropbox content directly into Trello, so you can stay in context with content, while managing projects with your teammates. You can view rich thumbnails and interact with previews of Dropbox files in Trello, and view Dropbox file metadata in a Trello card comment.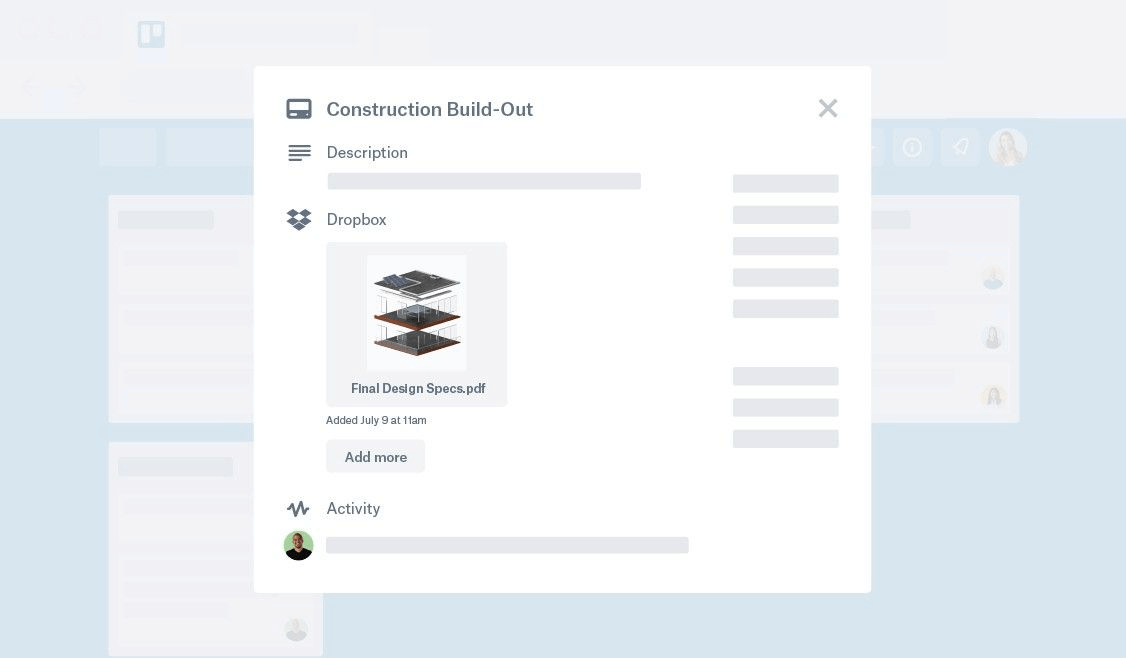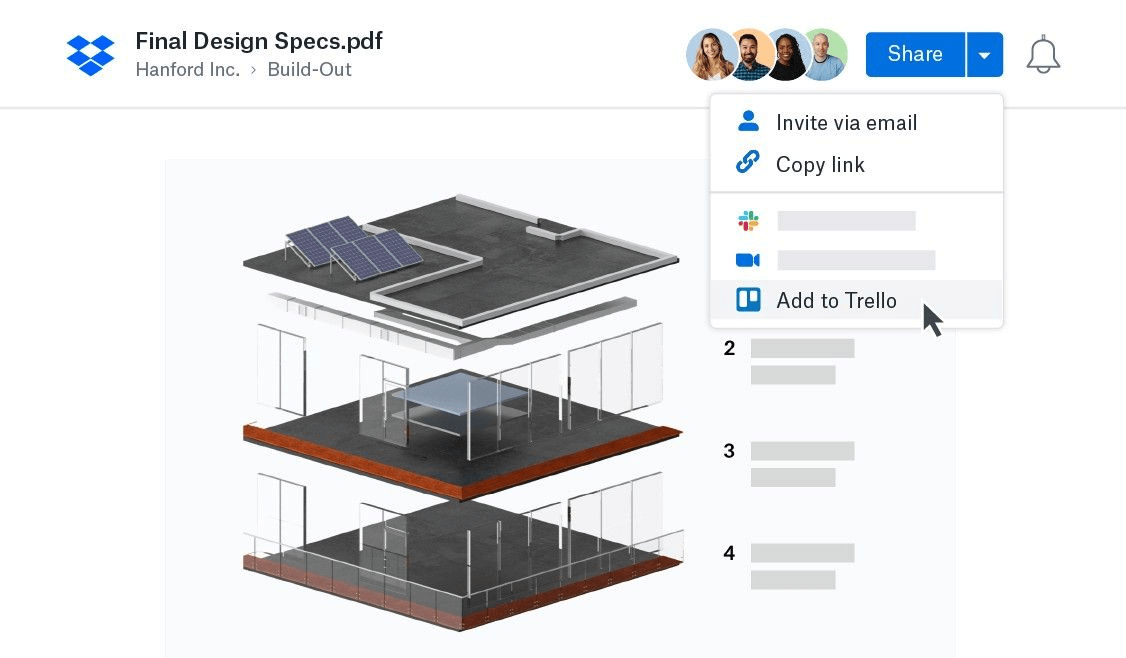 Share to Trello from Dropbox
Have important content to share with the team? Need to kick off a collaborative workflow?
With the Add To Trello button in Dropbox you can quickly and easily share your project files to a Trello card or create a new card without leaving Dropbox. You can also track the progress of a file in your Dropbox activity feed when it's attached to a Trello card.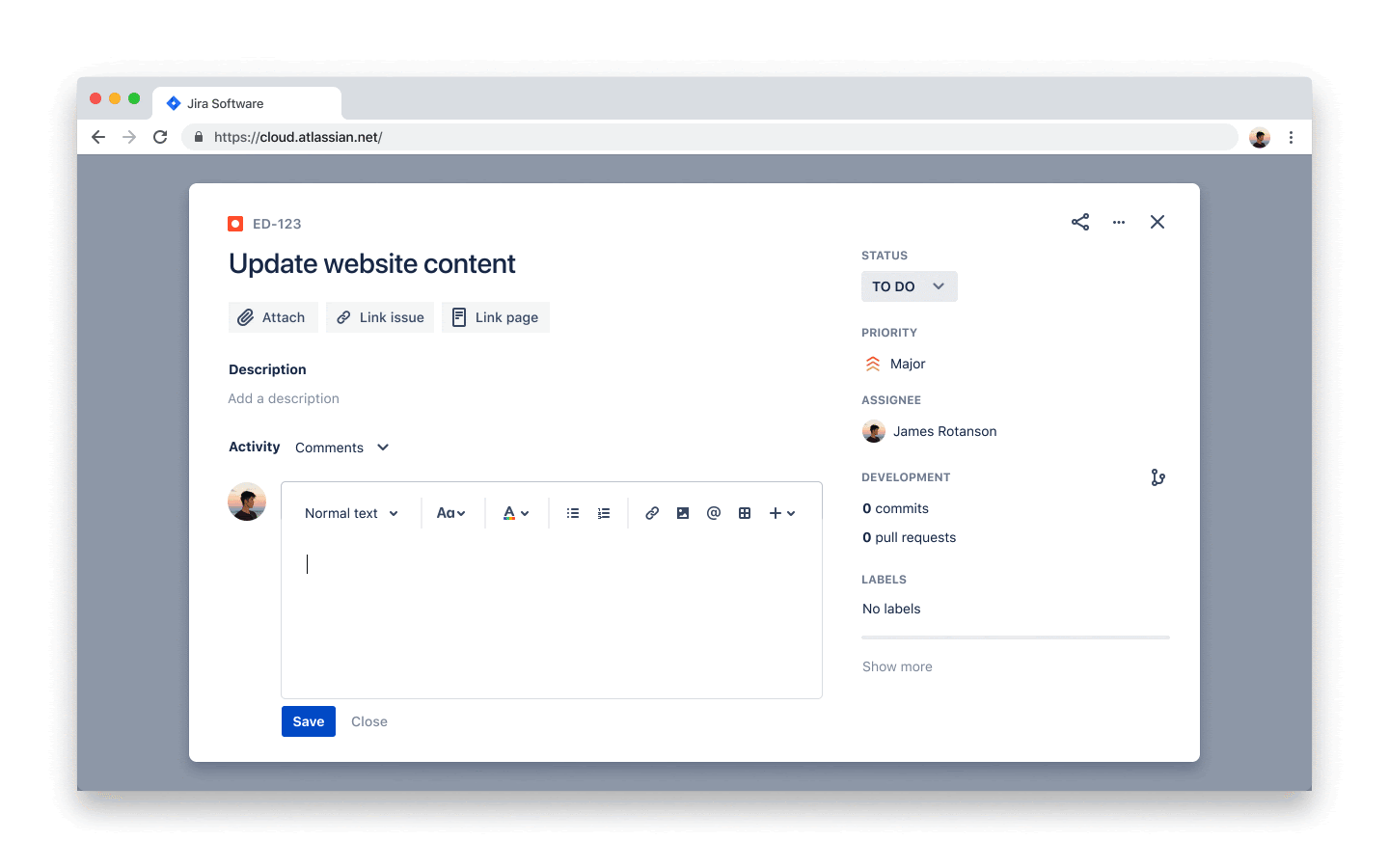 Introducing NEW! Smart Links in Jira Cloud for Dropbox content
Simply type /dropbox in the editor, you can quickly find and insert files from Dropbox without ever leaving your typing flow. 
No More Context Switching
When working with your team, if you want a different view when sharing the files, simply switch your Smart Link view to a Card link to provide a thumbnail preview image of the content, some metadata, and buttons to take action. Yes, pretty Smart Links! and no more context switching.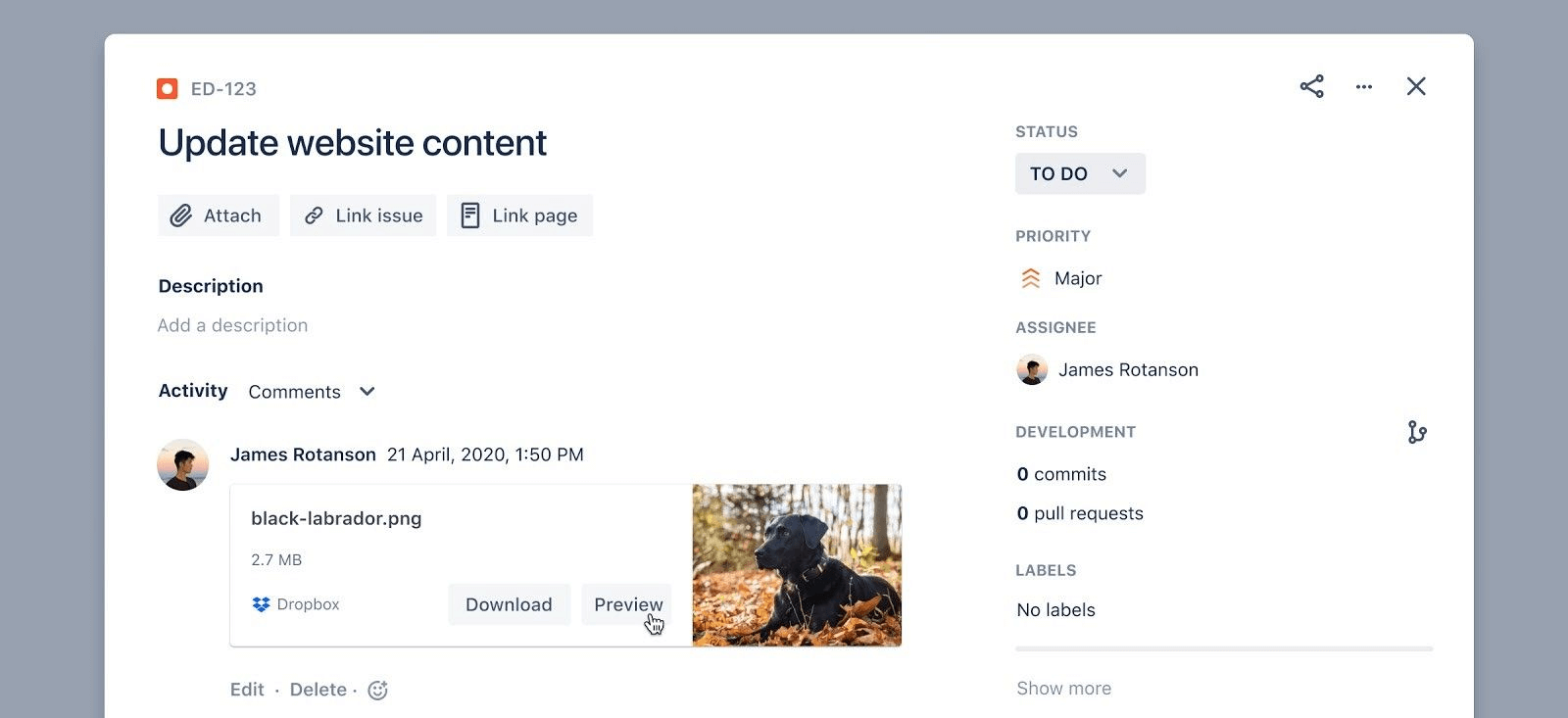 Drop in Dropbox links with a slash command "/"
Insert any file type directly into a Confluence page by simply typing /dropbox. Sync your accounts to experience the time-saving macro.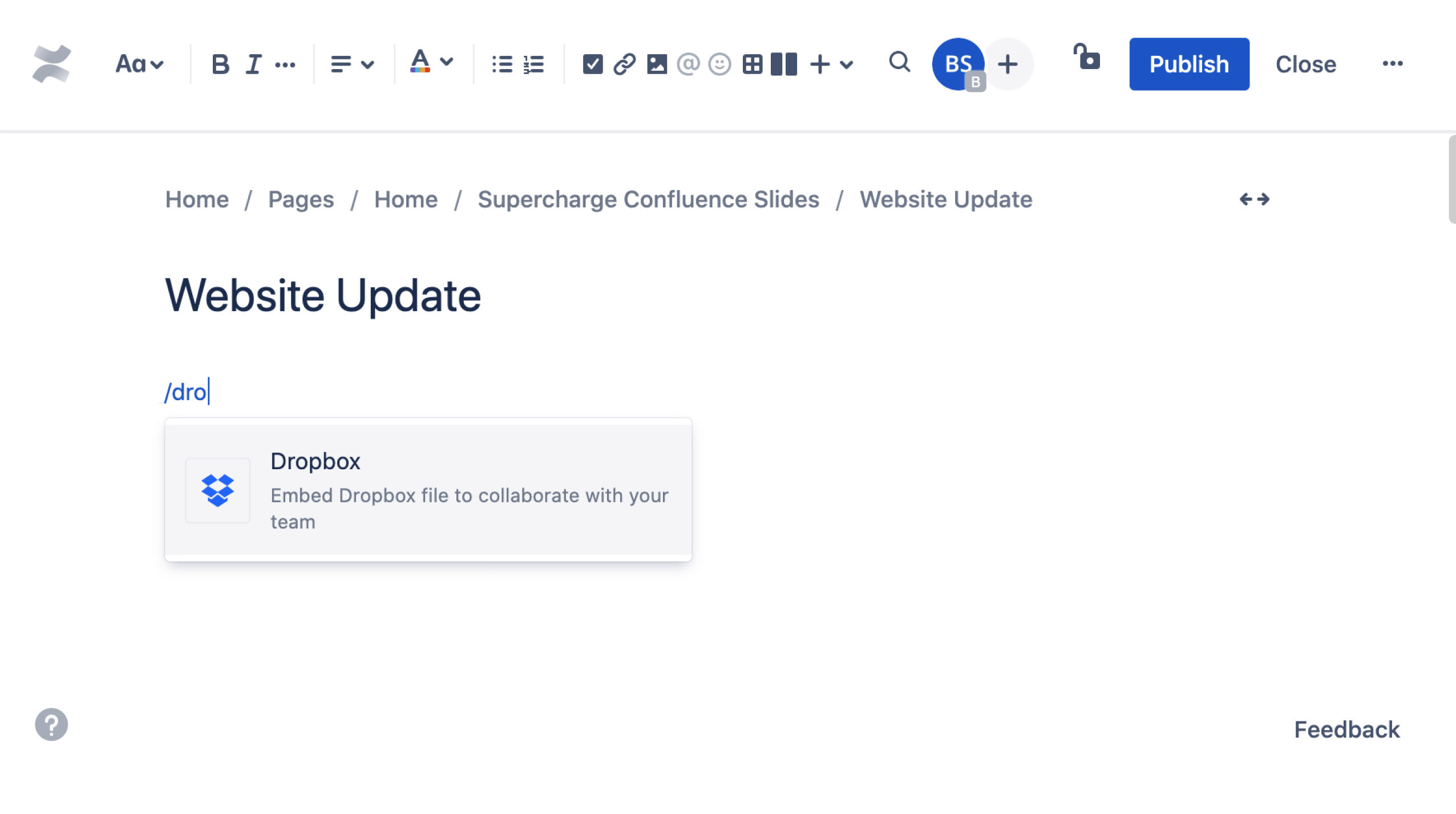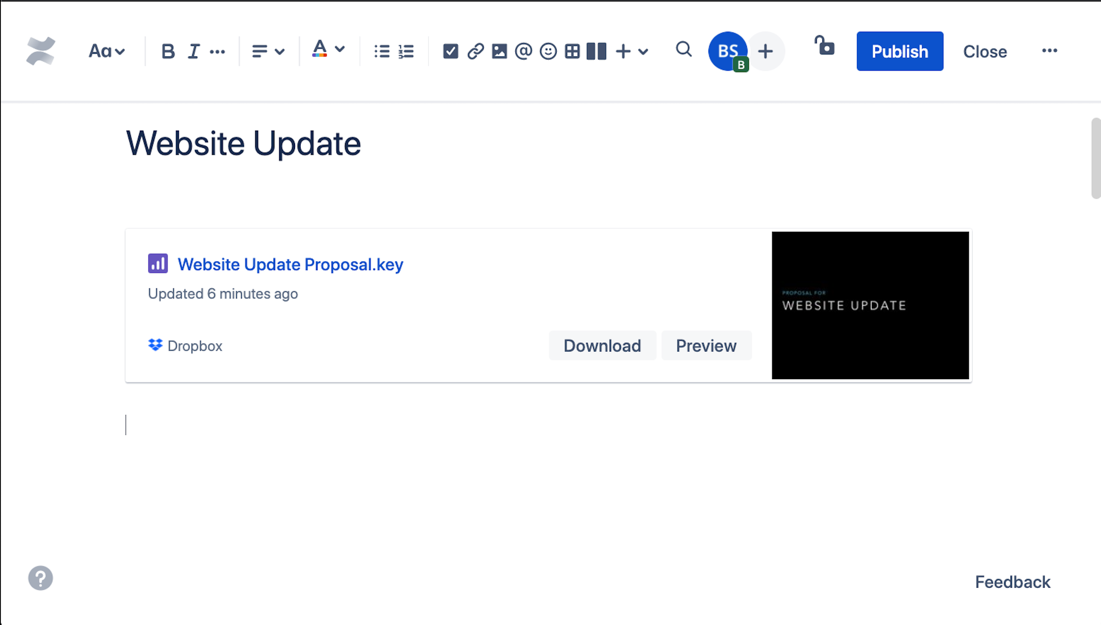 Show, don't tell, with Smart Links
Make links pop by creating a card view of the Dropbox content. Reveal the file's source, a thumbnail, and date last updated. Give teammate's a preview of files before they download.