Atlassian + Dropbox
Use Atlassian and Dropbox together to unleash the potential of your team wherever they are based, in headquarters or remotely, to get work done. The deep integrations between products can enable your team to improve collaboration, organize projects and streamline workflows.

Check out the latest integration highlights and resources featuring Dropbox and Atlassian products.
Dropbox Power-Up for Trello
Meet your team where they are working. The Dropbox Power-Up brings your Dropbox content directly into Trello, so you can stay in context with content, while managing projects with your teammates. You can view rich thumbnails and interact with previews of Dropbox files in Trello, and view Dropbox file metadata in a Trello card comment.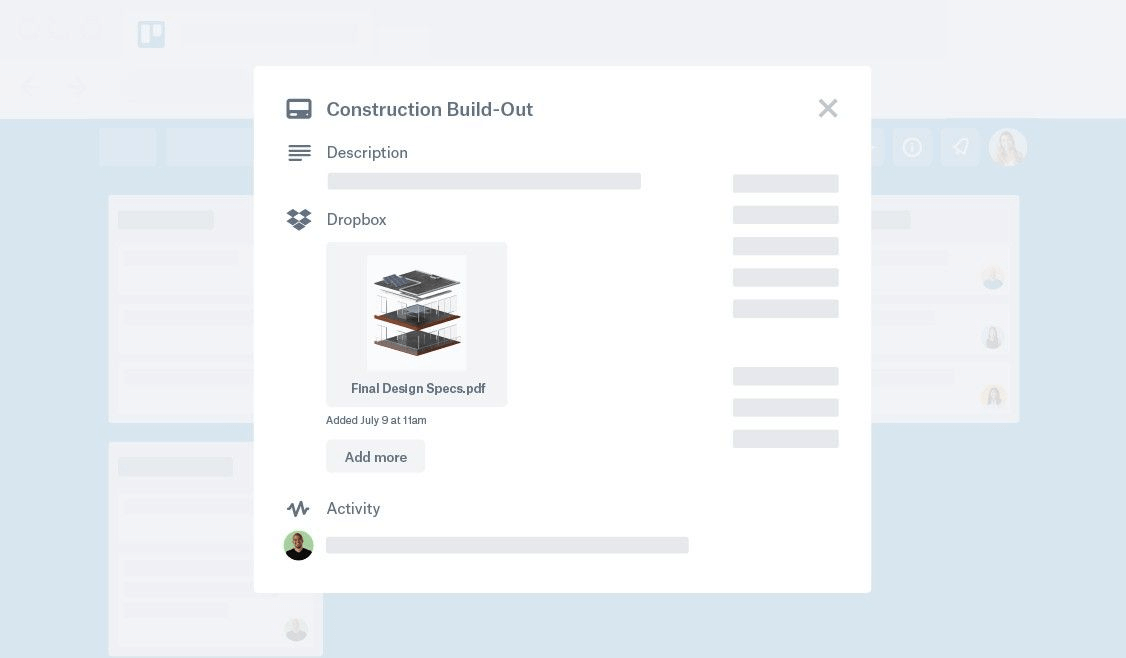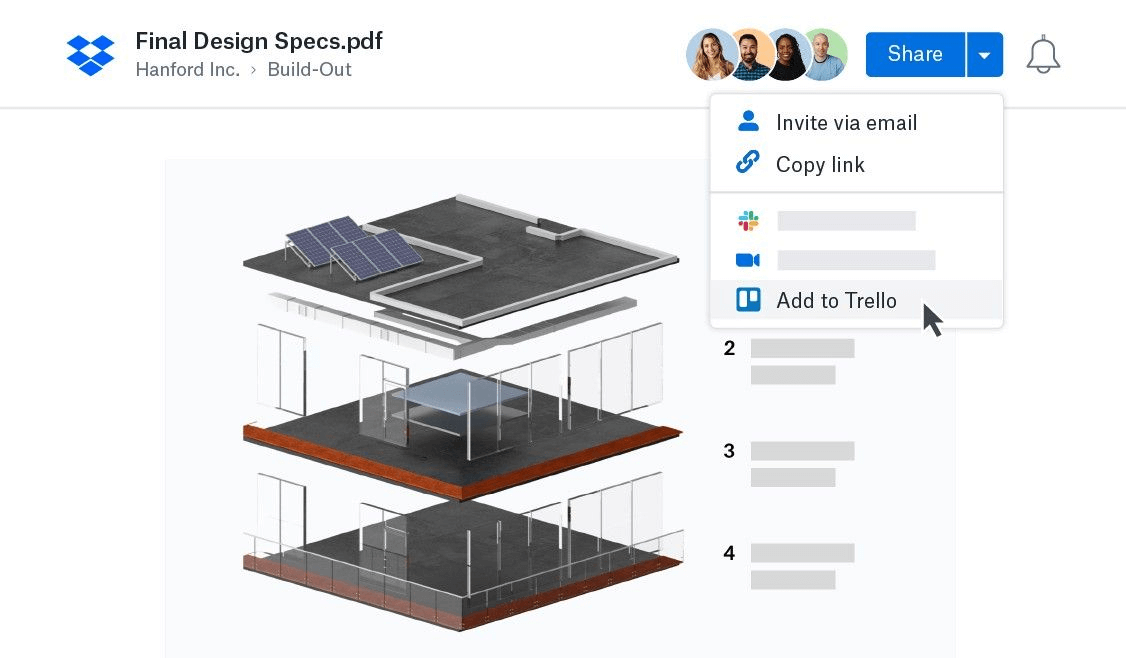 Share to Trello from Dropbox
Have important content to share with the team? Need to kick off a collaborative workflow?
With the Add To Trello button in Dropbox you can quickly and easily share your project files to a Trello card or create a new card without leaving Dropbox. You can also track the progress of a file in your Dropbox activity feed when it's attached to a Trello card.
Make your Dropbox content more impactful in Confluence
Easily attach Dropbox content directly from the Confluence media picker and add rich, visual elements to your pages.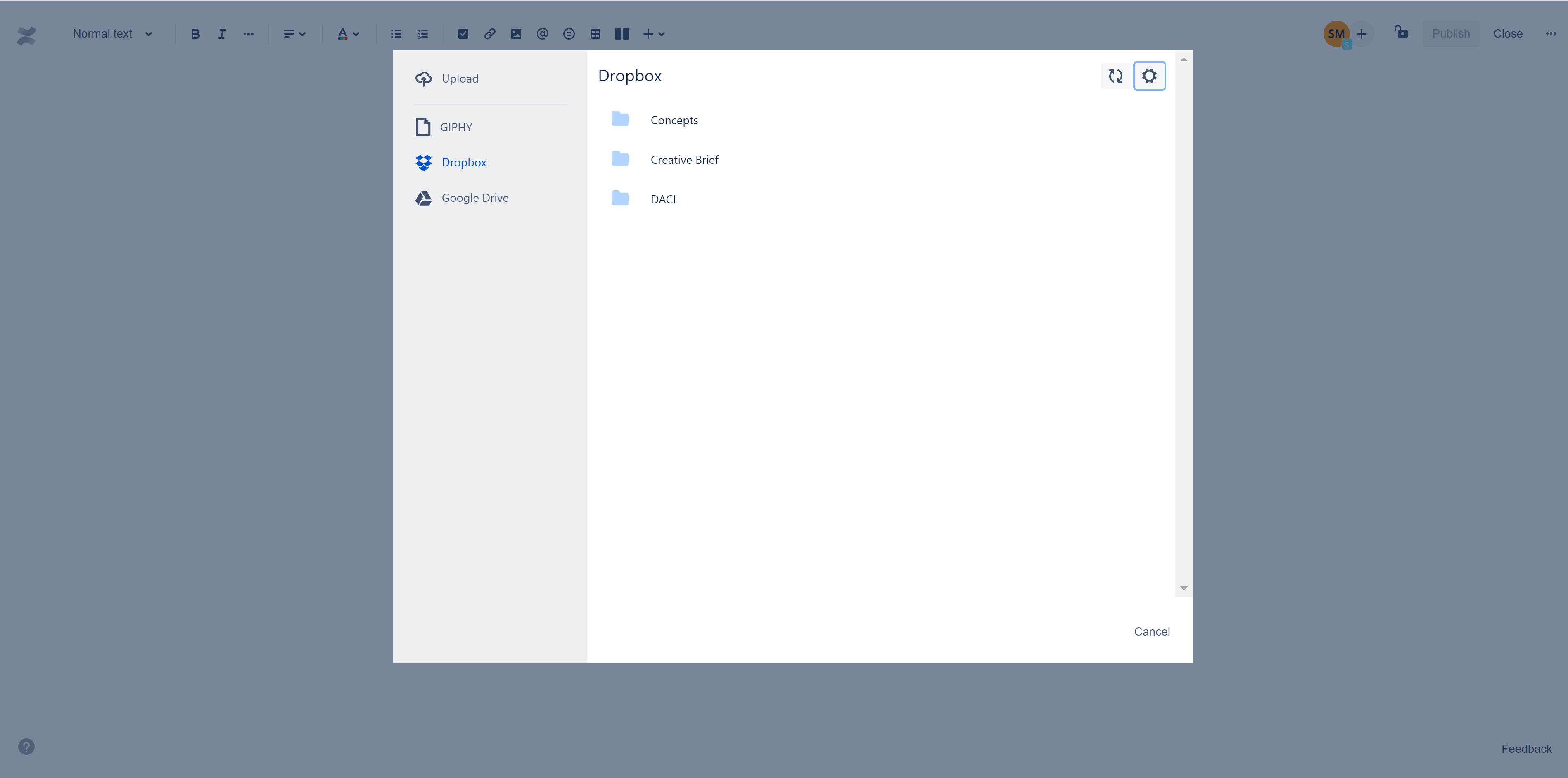 Stay tuned! Coming in 2020, easily insert Dropbox content into any Jira Cloud issue to ensure your team has all of the context they need.