Atlassian + Datadog
With Atlassian and Datadog, you can streamline performance by bringing visibility into your teams' workflows and application performance.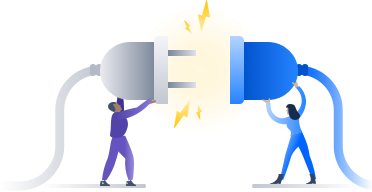 View the Integrations
See how to connect your Atlassian and Datadog products.
News & Articles
Read the latest Datadog news and articles.
Opsgenie and Datadog
Monitor alerts and events with Opsgenie and Datadog.
Check out the latest integration highlights and resources featuring Datadog and Atlassian products.
Create, update & resolve Jira issues from Datadog alerts and collaborate on events
Create new Jira issues from triggered alerts in Datadog and update existing issues with new information as it arises. New Jira issues are also added as Datadog events which can then be overlaid on the rest of your metrics in Datadog.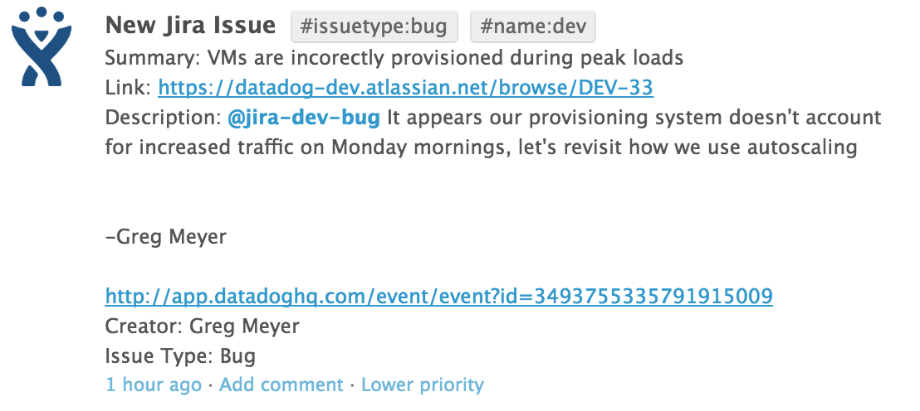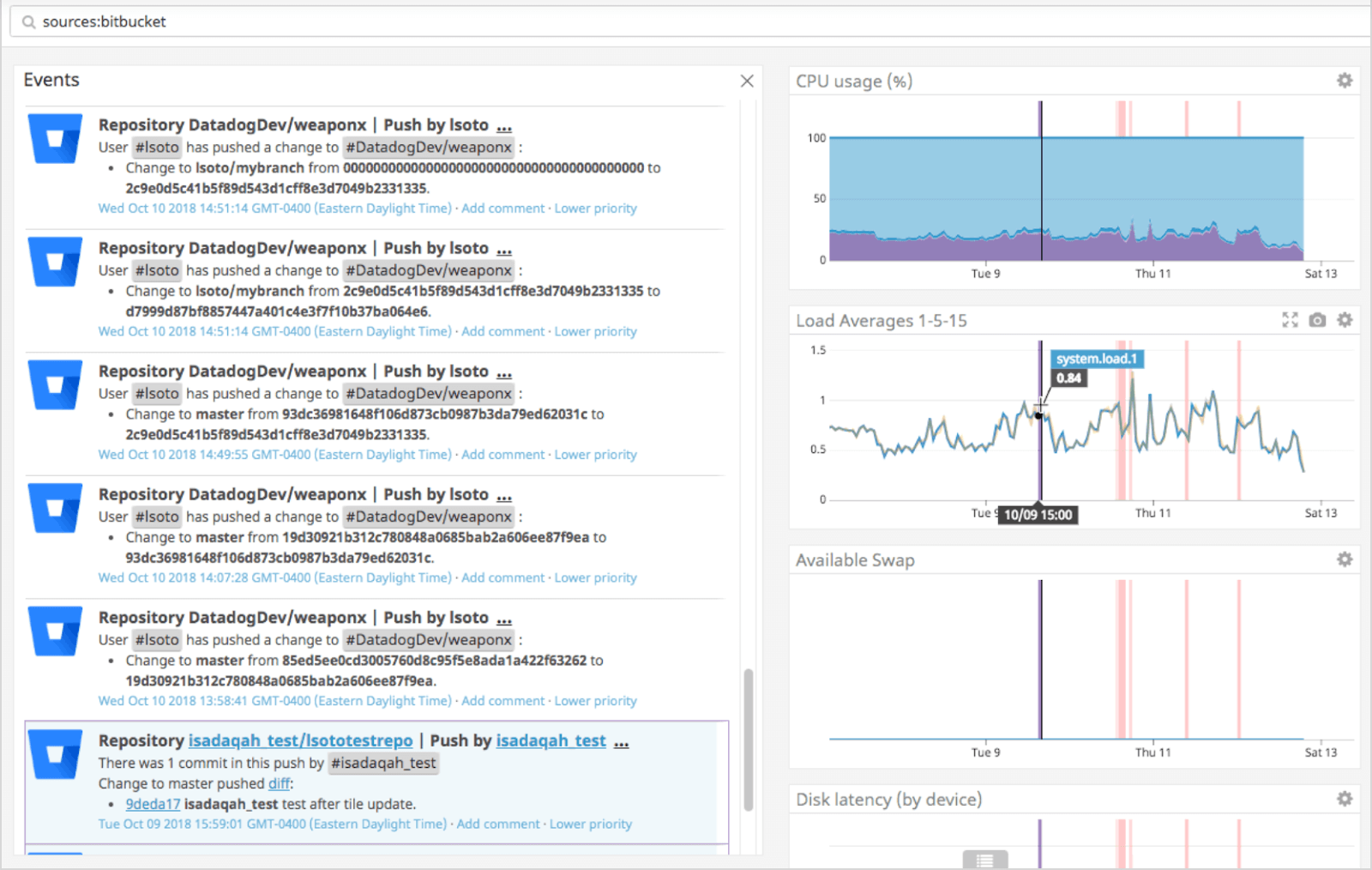 See how code changes impact your infrastructure
By viewing Bitbucket commits and pull requests in the Datadog Event Stream, you can keep track of code changes in real time, add markets to illustrate code changes on your Datadog dashboards, and discuss code changes with your team. You can also overlay commits directly on top of metrics to see the effect of code changes on performance.
Create, acknowledge, and resolve Opsgenie alerts from Datadog monitors and events
Create Opsgenie alerts from triggering monitors or events in Datadog. Acknowledge or close the alerts from Datadog using Comments.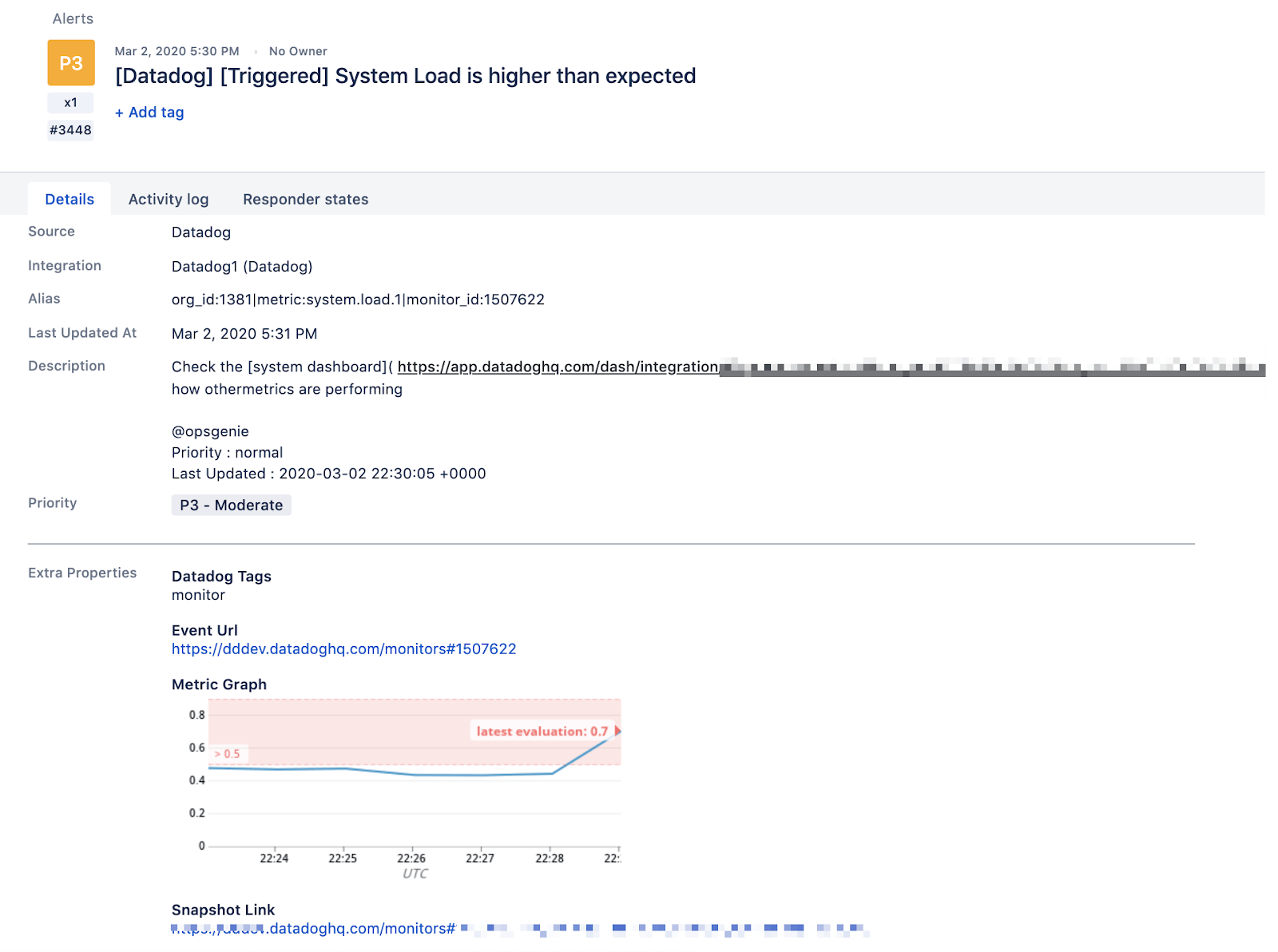 Get started
Learn how to set up cloud integrations across Datadog and Jira, Bitbucket, and Opsgenie.