Atlassian + AWS
Atlassian and AWS are committed to developing tight product integrations that enable teams to execute workflows that elevate their DevOps practices for growth and scale.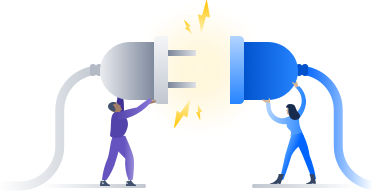 View the Integrations
See how to connect your Atlassian and AWS products.
News & Articles
Read the latest AWS-related news and articles on the Atlassian Blog.
Atlassian Data Center on AWS
Learn how quick and easy deployment on AWS can be.
Check out the latest integration highlights and resources featuring AWS and Atlassian products
New Integration: AWS Service Management Connector for Jira Service Desk
By integrating AWS Service Management Connector for Jira Service Desk, employees can request and provision AWS services directly from the Jira Service Desk portal. Even when facing changing demand, IT teams can deliver excellent service by providing quick approvals and a central spot for service requests.Learn more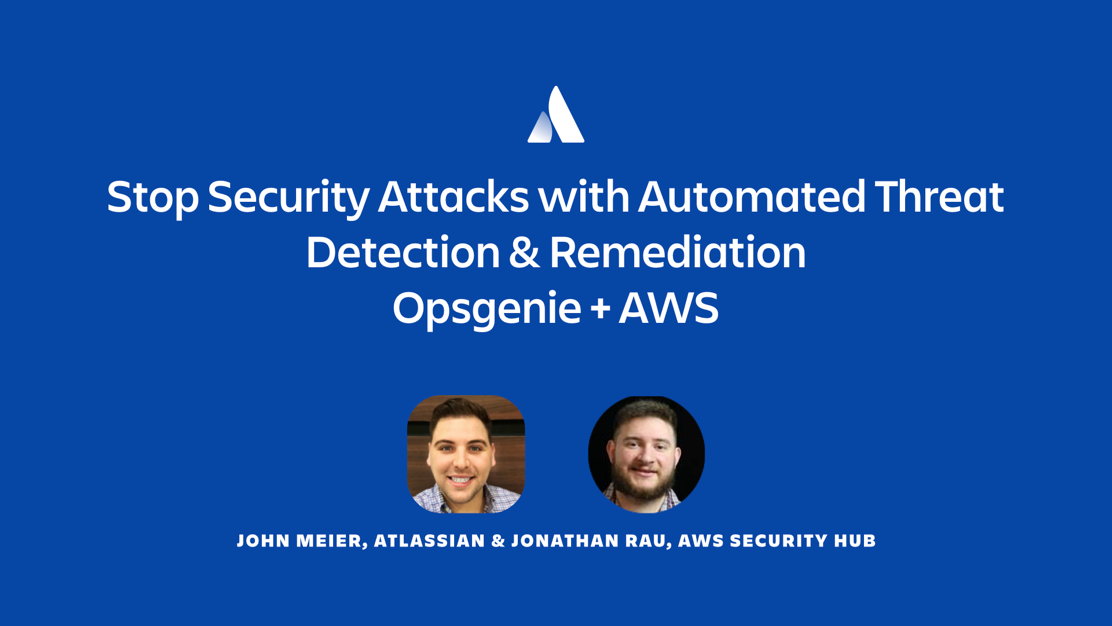 Webinar: Opsgenie + AWS Security Hub
Learn how to Stop Security Attacks with Automated Threat Detection & Remediation from AWS & Opsgenie. Watch On-Demand.
Blog Post: DevOps just got a whole lot easier with Opsgenie and AWS CloudFormation Registry and CLI
Opsgenie is a proud launch partner of the AWS CloudFormation Registry and CLI, an extension of CloudFormation. Users can now leverage Opsgenie's support to better their IaC capabilities in their AWS environments. Read more.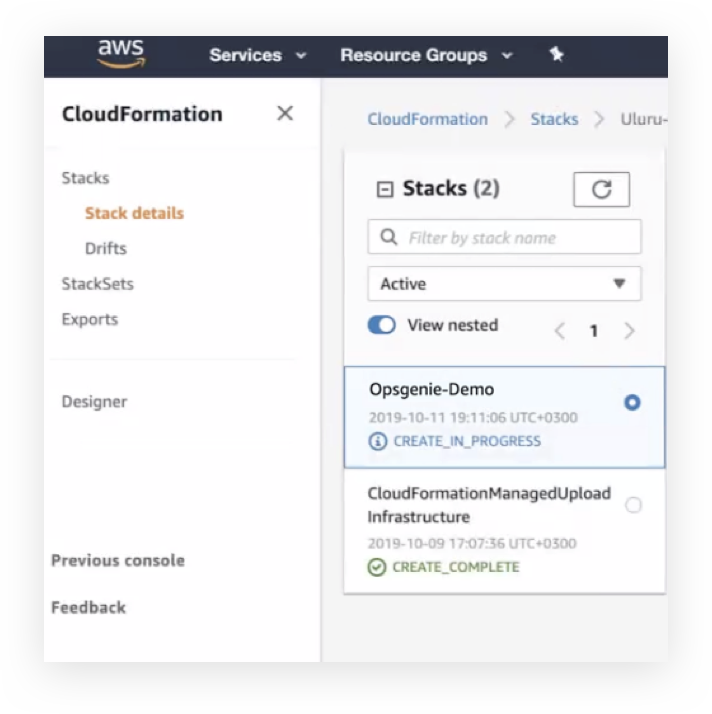 Datasheet: Atlassian + AWS Integrations
Learn more about how we integrate with AWS products, such as AWS Security Hub, AWS Service Catalog, and AWS CloudWatch.
Get started
Learn how to set up cloud integrations across AWS and Opsgenie, Bitbucket, and Jira Service Desk.