Students
Still studying or recently graduated? Make the most of your new career (and have a blast doing it).
Graduates
Dream, build, and ship at a place where values really matter.
---
The best place to be a grad
The most amazing thinkers—like NASA rocket scientists and Tesla engineers—are coming to us for solutions. We're in the business of developing software to help teams everywhere get amazing ideas off the ground and into the world. Sound like an exciting place to start your career?
Here you'll be encouraged to use your imagination and try new things. You'll be guided (as we are) by our core values, and you'll be supported by some of the best minds in tech. We want you to have everything you need to do amazing work from the get-go.
Browse graduate jobs
Learn about Hackhouse
In your first week at Atlassian you will get trained by our best at HackHouse. See what unfolded during the 2018 redition of this time-honoured Gradlassian ritual!
Watch video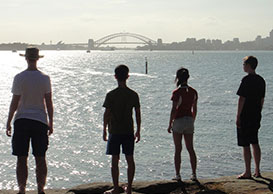 Get your hack on
In your first week at Atlassian you will get trained by our best at HackHouse. You'll participate in ShipIt and stretch your innovation muscles by dreaming up and working on new features that can be shipped straight into our products that support millions of users worldwide—and this is just the beginning.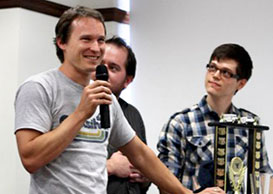 Bootcamp
After HackHouse, head into our Sydney offices where you'll extend your Atlassian knowledge, solve problems, and deliver a project of your choice. It's a multi-week crash course in our business, how we ship software, and how we work with our customers.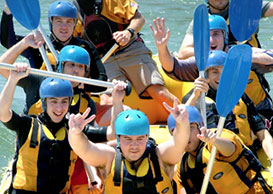 Gradlassians unite
The Gradlassians are a network of current graduates and recent alumni of the Atlassian Graduate Program. Through this amazing network, you can participate in dinner parties and activities like rafting, rock climbing, and much more!
At Atlassian everyone is super intelligent and passionate about their work, making it a fun team to be a part of. I can honestly say I am excited to come to work every day.
Where do I fit in?
Atlassian student career guide
8 steps to applying & onboarding
Submit resume & transcript
Complete online challenge
Graduate openings
Fetching all Graduate jobs, one moment...
Interns
Work on real projects with some of the best people in the industry.
---
There's a spot for you
Fresh minds, creative thinkers, and talented technicians. We welcome you. If you're an outstanding student with a strong passion to make things better, we encourage you to apply no matter what you are studying. This isn't your run-of-the-mill intern job. With us, you'll be involved in our daily operations and have the opportunity to make real contributions.
We ask that all of our interns be able to commit to at least 12 weeks of full-time work. Our internships vary by location, but all have a common purpose: to prepare you for the world that comes after graduation.
Browse intern jobs
Interning at Atlassian has been the most unique and entertaining challenge I've ever had.
6 steps to apply & start interning
Submit resume & transcript
Complete online challenge
Intern openings
Fetching all Internships, one moment...