Associate Product Manager Program
Future technology leaders start here
---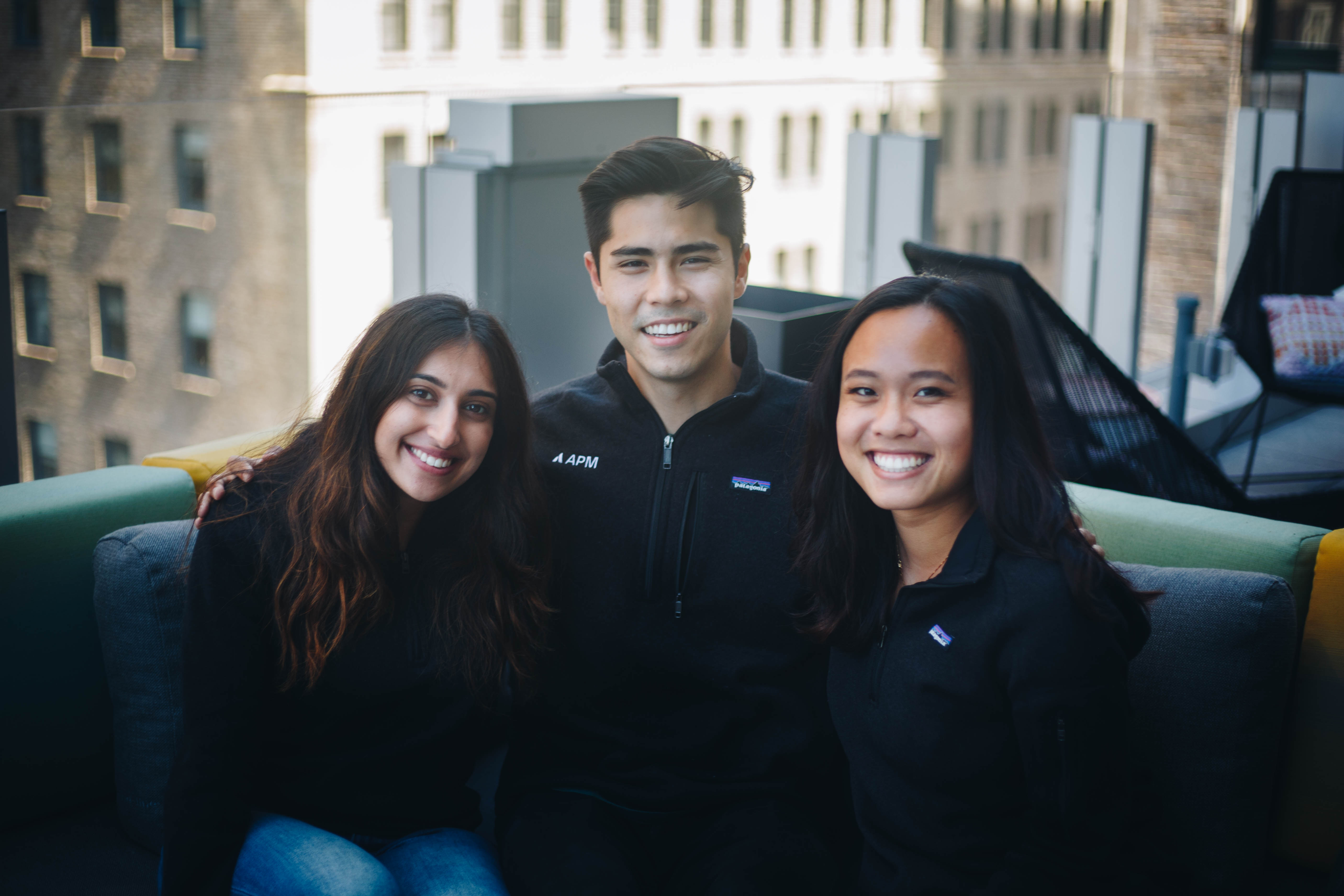 The Associate Product Manager (APM) program is designed to accelerate the growth of exceptionally creative problem solvers into the next generation of global leaders. Our APMs experience two, one-year long rotations with different Atlassian product teams.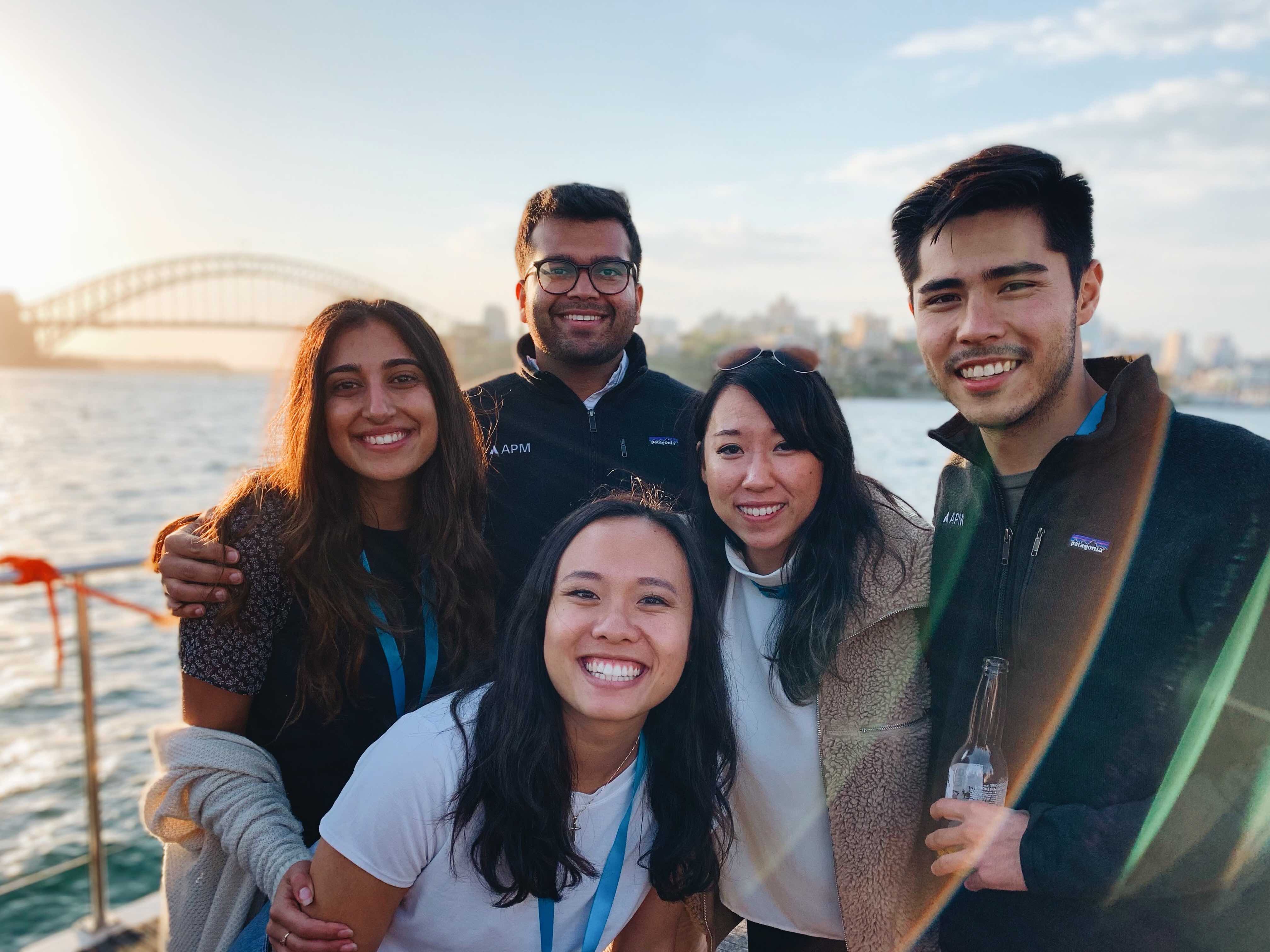 A diverse team of problem-solvers
We don't look for a specific type of background or degree. Instead, we look for candidates with exceptional problem-solving skills, a high degree of empathy for customers, and an eye for building delightful experiences.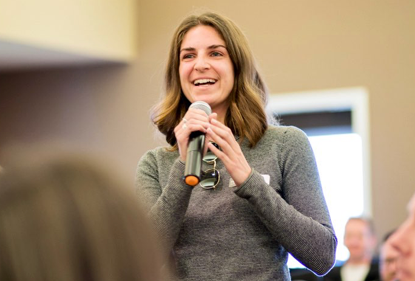 Impact millions of users
APMs own some of our largest strategic initiatives and build a range of breadth and depth over two 12-month long rotations.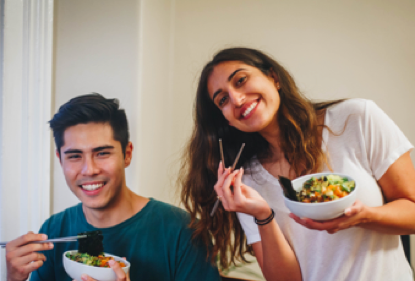 Join our tight-knit community
From day one, managers guide APMs towards career success. APMs build friendships for life through regular events and collaboration.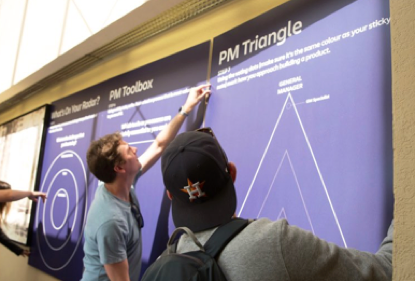 Learn from our best product leaders
APMs attend a speaker series with tech leaders, go on an annual research trip, and have access to tailored learning & development training. 
"The most surprising thing about Atlassian is the sheer amount of autonomy and trust that everyone puts in APMs, despite it being a large company." 
- Rak Garg, APM '18
Catherine Chang
APM '18 / WORKS IN SAN FRANCISCO / ATTENDED UC BERKELEY
Rotation 1: I incubated a strategic partnership as a PM on the Bitbucket Cloud team, which is helping Atlassian enter a new market and enhancing the workflow and experience for millions of developers worldwide. 
Rotation 2: I'm currently a PM on the Product Integrations team, where I drive partnerships and integrations with external companies to help our users be more productive than ever. 
Interests: hosting dinner parties, playing classical piano, matcha lattes, Jane the Virgin, and reading at cafés on Sunday mornings. 
David Michelson
APM '19 / WORKS IN SAN FRANCISCO / ATTENDED UNIVERSITY OF SOUTHERN CALIFORNIA
Rotation 1: I'm currently a PM on the Statuspage team, where I help companies like Dropbox and Intercom give simple, real-time communications to their users in the event of an incident. 
Interests: experimenting in the kitchen, world travel, video games and internet culture, pop punk bands, and drinking too much coffee
Tiffany Chang
APM '19 / WORKS IN MOUNTAIN VIEW / ATTENDED UNIVERSITY OF PENNSYLVANIA
Rotation 1: I'm a PM on the Confluence Editor team, where I focus primarily on mobile content creation and consumption experience, unlocking the potential for work to be done anywhere.
Interests: beach/indoor volleyball, democratizing education, sustainable cooking, potlucks, space design
Not your first time being a product manager? Learn about our opportunities for more experienced PMs.
Associate Product Manager Jobs
Position
No open roles at this time.