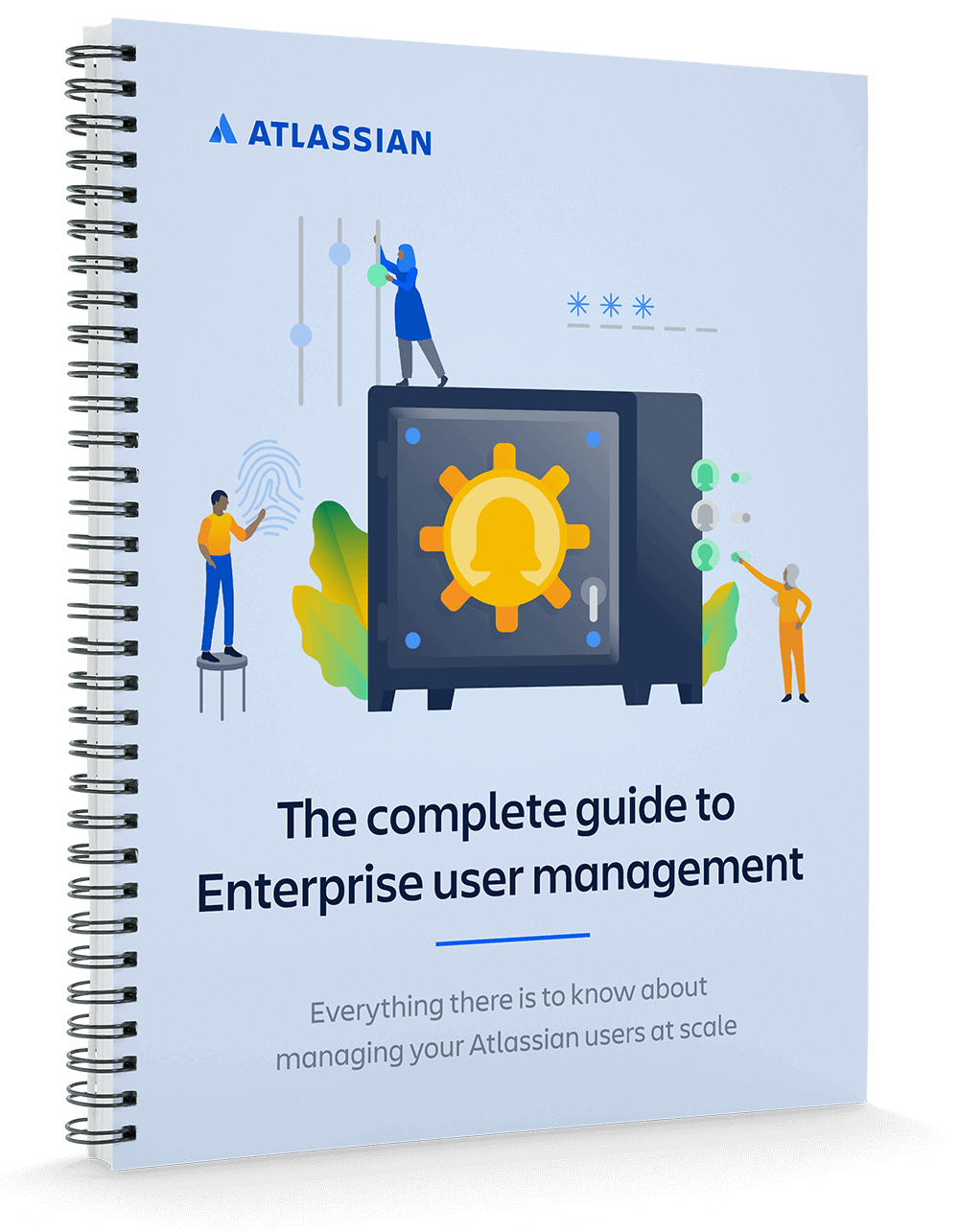 The complete guide to enterprise user management
Whether you need to comply with security standards, ensure highly available authentication, or have much needed visibility into license usage, user management is an essential function for any enterprise. Having a solution in place that satisfies all of this can streamline individual product processes, improve performance, and in some cases reduce your costs.
In this paper, we take a look at enterprise user management from a high level and discuss what to consider when looking for an effective solution for your Atlassian products. We also share our recommendations for Atlassian user management at scale and why.
In this e-book, you'll learn:
What makes up an effective enterprise user management solution
Different solutions available to you for Atlassian user management
Deep dive on enterprise-grade user management features
Enterprise user management customer case study