Atlassian named a Leader in the 2022 Gartner® Magic Quadrant™ for IT Service Management Platforms
Insight, Atlassian's new Jira-native CMDB and asset management solution
Atlassian recently acquired Mindville Insight, an asset and configuration management company based in Sweden with over 1,700 customers worldwide including the likes of NASA, Spotify, and Samsung.
Insight provides enterprises with full visibility into their assets and services, and the dependencies between them. This context is critical to delivering great service experiences to both customers and employees.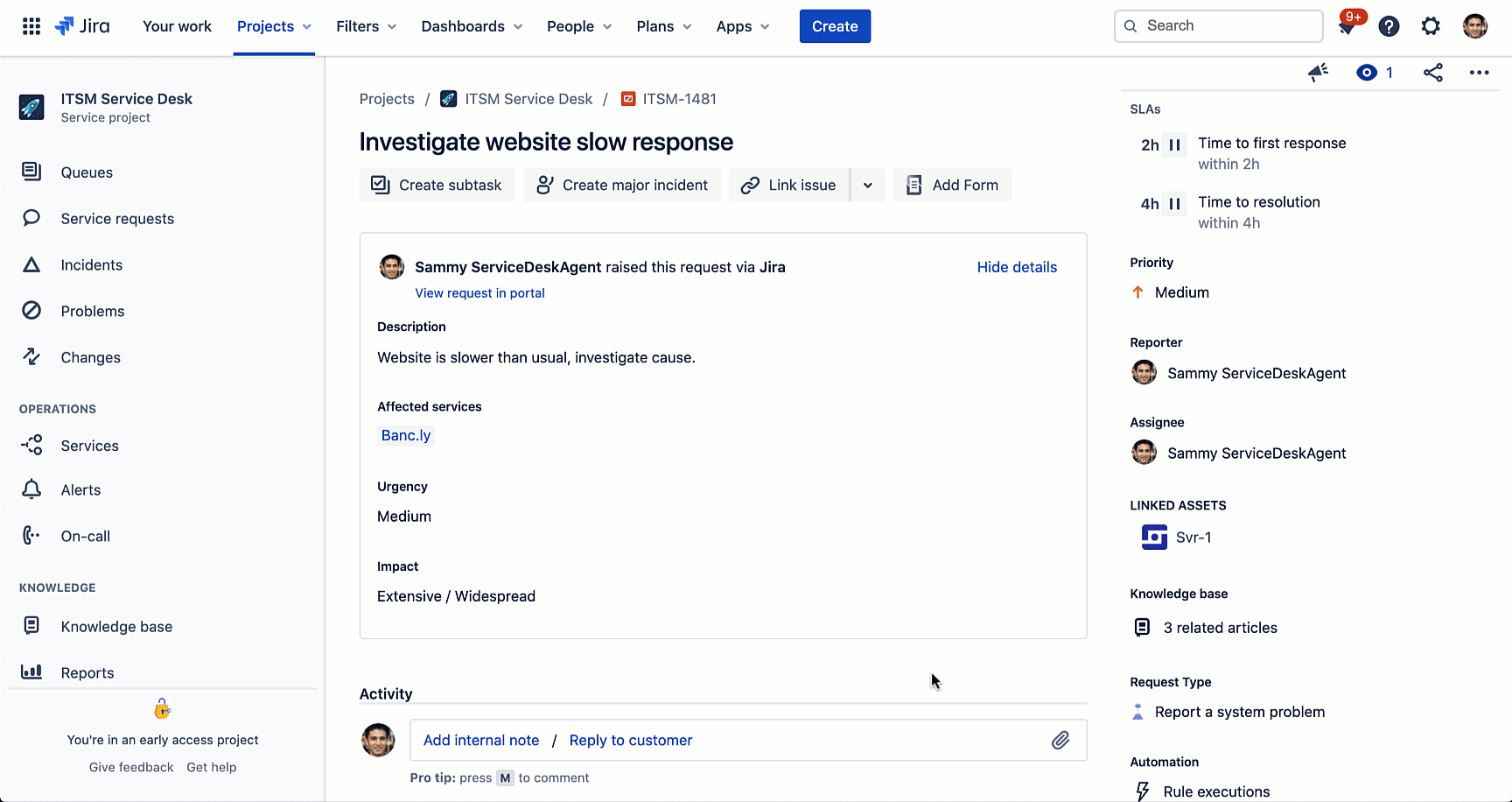 Built on Jira, Insight helps organizations gain complete visibility into infrastructure dependencies to easily manage assets, quickly troubleshoot incidents, and minimize the downstream impact of changes.
Teams can see how various services are linked to the underlying infrastructure, helping them understand and analyze the risk of any given change to increase service uptime and improve customer experience.
Insight can also discover and track assets and infrastructure by scanning the network, so teams don't have to enter every asset manually. This flexible solution integrates with leading cloud providers like AWS and Azure, and can either co-exist with, or help teams migrate away from, other solutions. Integrations for our cloud offering are currently being considered.
Cloud
New ITSM project template
This new ITSM project template gives you ITSM focused navigation with queues for service requests, incidents, problems and changes.
Change Management
Map your critical services with Atlassian's new Service Registry
Atlassian's latest Service Registry is where IT teams can register all the services they operate, providing extra context for changes.