All major incident context in one place with Jira Service Management and Opsgenie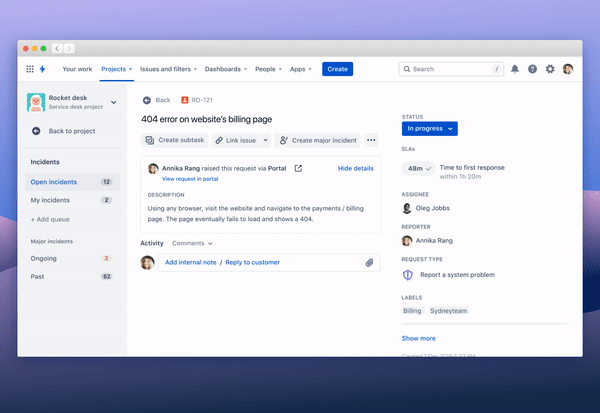 With Atlassian and Jira Service Management, your teams can be more effective across the entire IT service lifecycle – from planning and building to testing and deploying, and through to incident response and analysis. 
To ensure you are delivering the best service to your customers we took the best of our major incident management functionality from Opsgenie and brought it into Jira Service Management. Now out-of-the-box, Jira Service Management included alerting and on-call functionality to empower teams to swarm on incidents immediately.

Note: To use the latest incident management capabilities in Jira Service Management features, you must create a new project using the ITSM template.
Now within Jira Service Management you can:
Operate your incident management process from within Jira Service Management using our new ITSM project template.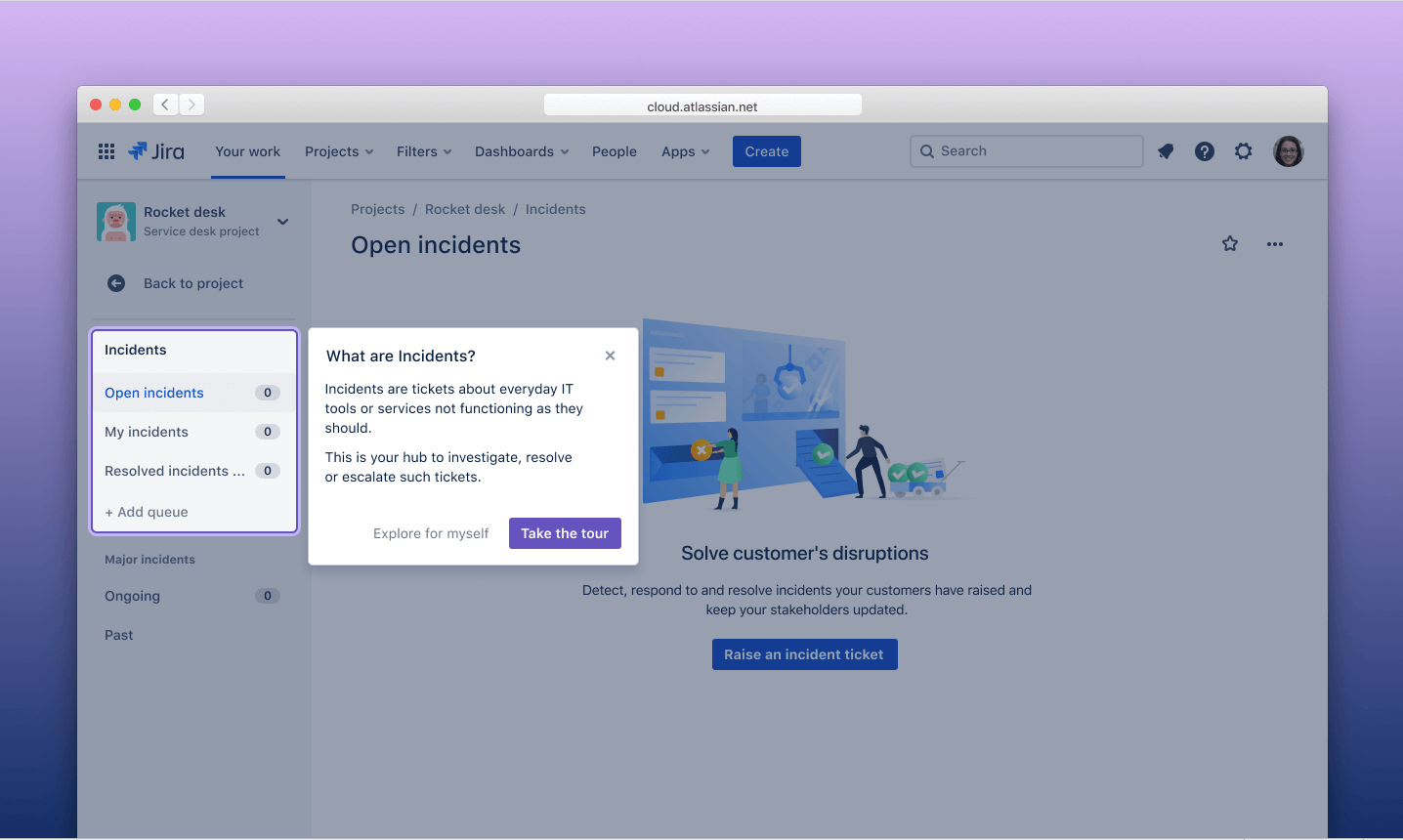 Identify affected services within your incident ticket in Jira Service Management.
Track any related incidents within other tickets.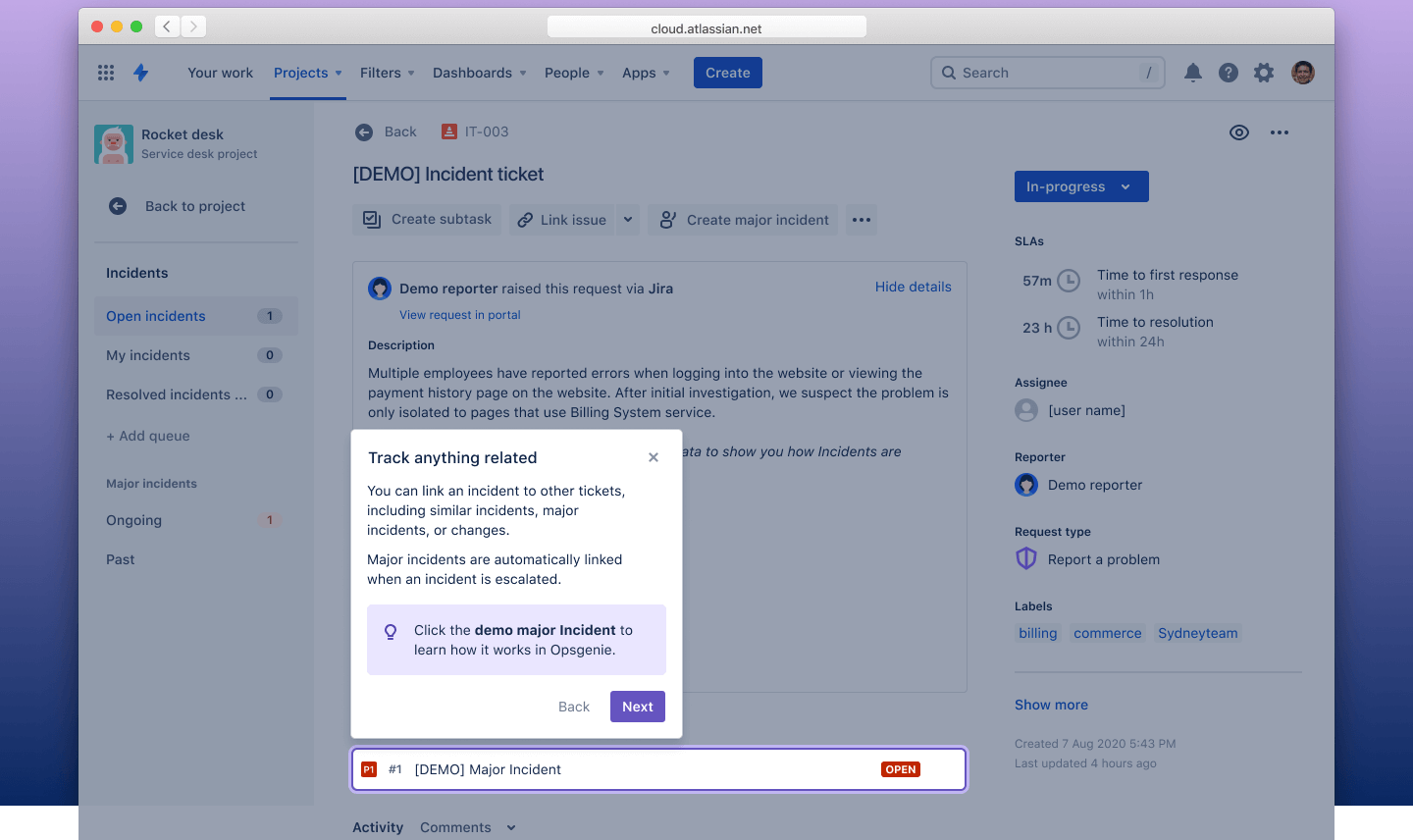 Escalate a user reported incident to Opsgenie so that the right service team can begin swarming on the issue.
Manage the major incident with a seamless interface change from Jira Service Management to Opsgenie. The incident details screen provides a complete view of the incident, including related incidents, impacted services, and the ability to create a dedicated Slack channel for rapid incident response.
Use the Incident Investigation view to analyze and pinpoint the cause of deployment-related incidents. Review the associated deployments and commits associated with the major incident right from the incident details screen and select a deployment to re-deploy to thanks to a deep integration between Opsgenie and Bitbucket.
Once the incident has been resolved, you can transfer the ticket to a Problem and perform a root cause analysis from within Jira Service Management.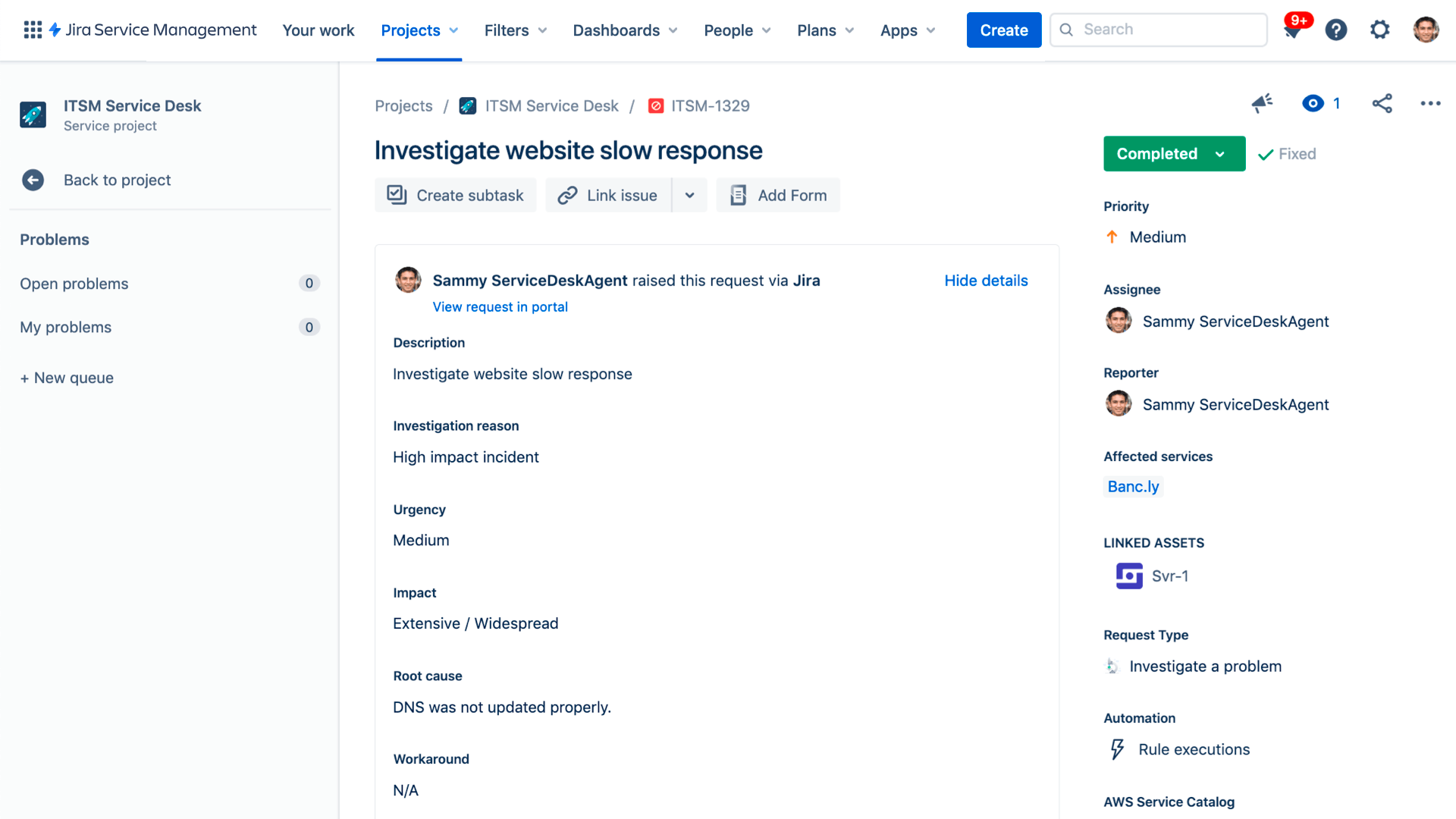 Do you own Opsgenie and Jira Service Management (formerly Jira Service Desk)?
As a customer of both Jira Service Management and Opsgenie, you have some options. You can continue to use Opsgenie separately, or have your entire team use Jira Service Management that includes Opsgenie functionality. On one platform, you can move faster and benefit from unified license management.
For more information on your options, visit our support page.
Cloud
Speed up work with intelligent bulk actions for tickets
It's finally here! Take bulk actions on issues in Jira Service Management - link, comment, assign, resolve, or delete in bulk.
Cloud
New ITSM project template
This new ITSM project template gives you ITSM focused navigation with queues for service requests, incidents, problems and changes.