Rockwell Automation + Atlassian
Before, I had a group of six people that probably spent 90% of their time on 'care and feeding' for the application. Now, we can do it with one person, part time. It's night-and-day better.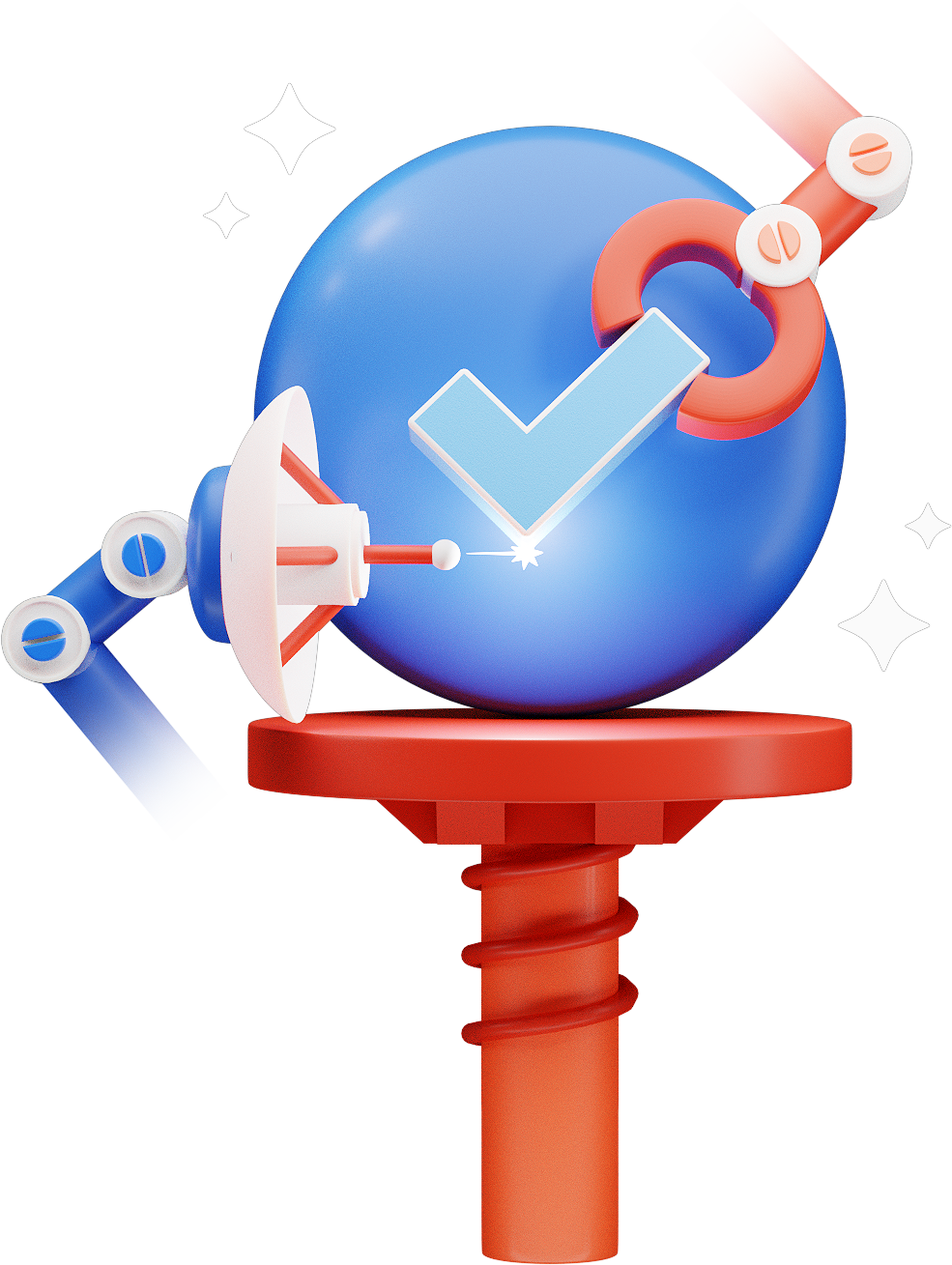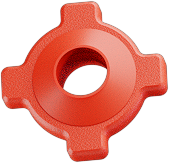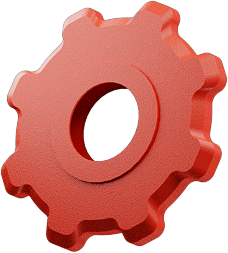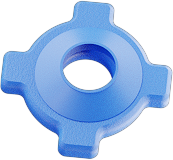 90%
Reduction in maintenance overhead
Reduction in maintenance overhead with increased uptime and speed across global locations.
Location
Headquarters in Milwaukee, WI
---
Rockwell Automation creates more secure, connected enterprises after migrating to the Atlassian cloud
Over 100 years of growth left Rockwell Automation with a vast collection of server-based engineering tools that were hindering security, productivity, collaboration, and innovation. With the help of E7 and Atlassian, the company migrated to the Atlassian cloud and modernized their processes for their next century in business.
In most countries around the world, people benefit from automation every day without even realizing it. When our food is fresh, a pain reliever makes our headache go away, and we go about our day with uninterrupted power, we might take it for granted. These moments seem simple and rote, but behind the scenes, sophisticated technology from companies like Rockwell Automation make them possible.
Rockwell's applications and systems monitor and control processes so people don't have to, leading to improvements in efficiency, quality, safety, security, savings, and more. Their pharmaceutical customers use automation to produce more medication with less human involvement, preventing errors and contamination. The wind power generators they work with count on automation to oversee and control entire farms of wind turbines with a few clicks, plus collect data and report on performance in real time – all to maximize energy generation and minimize downtime. Food and beverage manufacturers integrate Rockwell's automation into their production line from beginning to end to increase output, quickly adapt recipes as consumer preferences change, and make sure every item their customers buy is just as tasty and safety compliant as the last.
The 120-year-old firm is on a mission to expand what's possible by connecting people and technology. Throughout the course of Rockwell's history, they've worked toward this goal by growing organically and through several acquisitions. Along the way, they accumulated a conglomerate of server-based engineering tools and methodologies that were hindering security, productivity, collaboration, and innovation. 
To address these growing pains and modernize their processes for the firm's next century in business, Rockwell adopted agile practices and partnered with E7 Solutions and Atlassian to migrate to a cloud suite of engineering solutions. Since embracing agile, Jira Software Cloud, Confluence Cloud, and Atlassian Access, the team has enhanced security, eliminated almost all downtime, and reduced maintenance overhead by over 90%. Now that their time, energy, and resources are freed up, Rockwell can focus less on maintenance and more on their mission.
We spent over $1 million developing training for our previous tool and didn't get any value. With Jira, we didn't spend anything because it's intuitive and there's already so much out there."
Jim Tompkins
Program Manager
Mergers and IP pave the way for an upgrade
As Rockwell acquired companies throughout the years to expand their capabilities and market share, engineers joining the team brought their own server-based platforms and processes with them. Program Manager Jim Tompkins says, "That was a good way to keep our products moving, but not for sharing technologies, ideas, and knowledge." 
The amalgamation was also making it increasingly difficult to maintain security, which has emerged as a top priority in recent years as the company develops more intellectual property and a proprietary line of Safety Certified Products for sensitive, highly regulated businesses (think nuclear power plants). Jim says, "Our diversity of tools was preventing us from maintaining the high levels of security and compliance that we needed…With a common set of cloud-based enterprise tools, we're much more comfortable with the protection we have."
To solve these growing problems, Engineering began by adopting agile over the course of several years to accelerate releases while working more collaboratively. During this transition, the gaps and challenges of their toolset became even more apparent, further motivating Engineering leaders to centralize onto an enterprise-wide, cloud-based solution. 
The perfect partners to help evaluate, anticipate, and migrate
At first, Rockwell chose another leading lifecycle management platform, but heard from engineers shortly after implementation that the system made easy tasks difficult and required a lot of overhead to maintain – the opposite of what they were hoping for. Based on the engineers' feedback, Jim worked with a steering committee to go back to the drawing board and research other best-in-class options. Atlassian stood out as the most flexible, intuitive solution with the greatest opportunity to increase standardization, security, and performance. 
Many engineers had already been using Jira Software, and the rest of the team quickly embraced it. Over time and through acquisitions, they'd built up two separate Jira Software Server instances with close to 140 projects, countless unique schemes, and dozens of integrated apps. The team had also added Confluence to enable collaboration across teams and facilitate sharing of best practices. To align with the company's strategic goals, Jim and his fellow leaders decided to work toward centralizing onto one enterprise-wide cloud platform. 
Jim also saw the migration as an opportunity to transform Rockwell's data to conform with new standards that were impacting many of their food, beverage, and pharmaceutical customers. "The FDA constantly audits our customers, who, in turn, audit us," he says. "They are meticulous and require reams and reams of audit materials to prove things are done a certain way. We had to make sure a cloud environment would meet their needs."
To manage these complex requirements and ensure a smooth migration, the team reached out to Atlassian Solution Partner E7 for support. In addition to transforming the data into a common schema, Rockwell also wanted to map old instances to the new cloud platform to make the transition seamless for users. "Mapping was the biggest challenge. That's where E7 excelled," Jim says. "It was clear they understood Jira and our methodology. That was important to us. They did the mapping and then led us through the exercise of mapping one instance, figuring out the differences, then mapping the next." 
After about three months of cleanup and preparation, Rockwell was ready to complete the data transformation and migration. However, rather than moving everything at once to the cloud, E7 and Engineering had to coordinate around ever-changing product schedules. "It's like trying to change a tire while the car is moving down the highway – and while you're trying to change the car," Jim jokes. "E7 worked with us through all of it. They weren't just doing a task; they were really invested in us."
Another challenge E7 helped Rockwell navigate was gaining buy-in from engineers who had mixed feelings about change. "When someone has managed the on-premise solution for 20 years and you're changing that, it evokes a lot of emotions," Jim says. "Going to the cloud was a big change in both environment and configuration. We had to work through all of that to instill confidence that the system was going to work in the cloud. E7 invoked that confidence in us by going the extra mile, showing their technical ability and leadership, being compassionate, and keeping us calm."
As E7 and Rockwell's leaders showed a united front and walked everyone through the process, Jim remembers there was a tipping point when engineers who managed the servers realized the value in the cloud migration and got on board. "You have to work with people to get them to understand what you're trying to do," he explains. "I get no complaints about the switch now." 
Throughout the migration, Jim says, "E7 was a phenomenal team. They had the right people with the right expertise involved, from mapping to migration to project management." With their support, Rockwell has one secure, high-performing platform that unleashes their potential so they can do the same for their customers. 
In the past, tools were an obstacle or burdensome. Now, they enable us to further our cause, methodologies, and disciplines."
Jim Tompkins
Program Manager
Efficiency, security, and flexibility across the board
Today, Rockwell engineers use Jira Software Cloud for issue tracking and project management, Confluence Cloud for documentation and knowledge sharing, and Atlassian Access for security. 
Jira Software Cloud provides the team with shared agile workflows (which support standardization, tracking, and traceability), flexible configurations (which support customization where needed), and a central hub to solve problems together. Marketplace Apps like ScriptRunner save time by automating tasks, such as pre-populating values in certain fields, without losing data integrity.
As the number of Jira Software projects has grown and the team has become more distributed, Rockwell's platform hasn't missed a beat. "Geographic location and the volume of data have affected performance in the past," Jim says. "With Jira Cloud, we haven't seen any appreciable effect on performance. It's just as performant now at 900 projects as it was at 90 projects…There also used to be a big difference between the time it takes for someone in Singapore to do something versus someone in Milwaukee, but now it's a splitting-hairs difference."
In addition to making it easier to work and collaborate, Jim says Jira Software was easier and less expensive to learn. "Because Jira is so widely known in engineering communities, there is a lot of training available. YouTube, user groups, and Google really got us going. We spent over $1 million developing training for our previous tool and didn't get any value. With Jira, we didn't spend anything because it's intuitive and there's already so much out there."
Confluence Cloud has also been a hit with the team. Before the migration, Engineering and E7 used the Confluence Cloud Migration Assistant to identify which Server apps to move to the cloud. This helped not only reduce costs, but also optimize the system for users. Jim shares, "Our users love Confluence, so they have created spaces to document their processes, how to onboard team members, and best practices. It has become the hub for engineering information, and the collaboration we have with Confluence is great. Most spaces are open to allow anyone to see, so we get a lot of ideas and suggestions shared between teams."
As users float between Confluence and Jira Software Cloud in their daily work, Atlassian Access acts as a security guard. Jim says, "We have a lot of highly sensitive information around our IP… and we protect those things. It's important for our CISO office to know who has access to it and what they can do with it. Atlassian Access makes sure the right people have access to the right things, and the wrong people do not have access to the wrong things." 
For example, Rockwell leverages Atlassian Access to keep some Jira Software projects open for collaboration and others more protected for security. "You can tell Jira is built to enable collaboration across teams," Jim says. "But in some cases, only a handful of people can be exposed to certain data. Jira is very flexible. It allows us to have a unique, much more locked-down scheme for one area of our product and be much more open and collaborative in others."
Atlassian Access makes sure the right people have access to the right things, and the wrong people do not have access to the wrong things."
Jim Tompkins
Program Manager
Fewer tedious tasks allow for more meaningful work
With the right cloud-based enterprise solutions and the right partners, Rockwell has greatly improved security, performance, teamwork, and savings across the organization – and the benefits only grow as more teams embrace Atlassian.
Jim says, "Although initially intended for Engineering teams only, Jira and Confluence are now used throughout Rockwell. IT uses Jira to plan and executed hundreds of IT-related projects, HR uses it as a task-tracking mechanism, and we have just started working with our manufacturing support teams because there is a lot of interest."
Despite the fact that these teams are distributed across dozens of locations around the world, and the number of projects has grown by over 500%, Jim says, "We've had very few issues and very little downtime. Atlassian keeps the cloud ticking."
He also notes that Rockwell's engineers can focus more on their craft now that they have offloaded maintenance to Atlassian. "Before, I had a group of six people that probably spent 90% of their time on 'care and feeding' for the application. Now, we can do it with one person, part time. It's night-and-day better."
Beyond regaining time and budget, the Engineering team appreciates that they've been able to regain focus. "Atlassian engineering tools and Jira in particular help us realize our connected enterprise vision by allowing teams to focus on the job at hand," Jim says. "In the past, tools were an obstacle or burdensome. Now, they enable us to further our cause, methodologies, and disciplines."
Rockwell is laser-focused on making the world more intelligent, connected, and productive for their customers. With Atlassian at their fingertips, the team is equipped with the solutions they need to manifest this mission better and faster than ever.  
Next story
Nextiva
One platform, zero friction: How Nextiva uses Atlassian cloud to scale and deliver
Next story
Redfin
Redfin redefines real estate with Atlassian cloud
Take the next step
Have you considered a move to cloud?