Work is easier when everyone is on the same page
Let Jira connect the dots so every team can plan, collaborate, and deliver work in ways that are right for them
Connect planning to progress
Great products and services start with a great idea. With Jira Product Discovery, the best ideas easily rise to the top in a centralized home where product teams add customer insights, vote, and prioritize. Connect to delivery teams in Jira Software for continuous collaboration.

Deliver customer value
Jira Software makes it easy for development teams to ship that great idea. Breakdown and plan work, automate repetitive tasks and connect to every tool you use to build software through our network of 2,000+ integrations. Easily share progress to stakeholders using integrated roadmaps and reporting.

Design impeccable campaigns
Launch an unforgettable marketing campaign when you prioritize tactics, assign tasks, and easily collaborate with teams across the company in Jira Work Management. Connect to delivery teams in Jira Software to increase cross-functional visibility and meet deadlines.

Create processes that drive impact
Monitor logistics, craft new processes, and keep your company moving forward with Jira Work Management's customizable workflows. It's an all-new way to keep your operations teams in sync. Experiment and improve processes, then scale it to meet your entire organization's needs.

A Jira for every team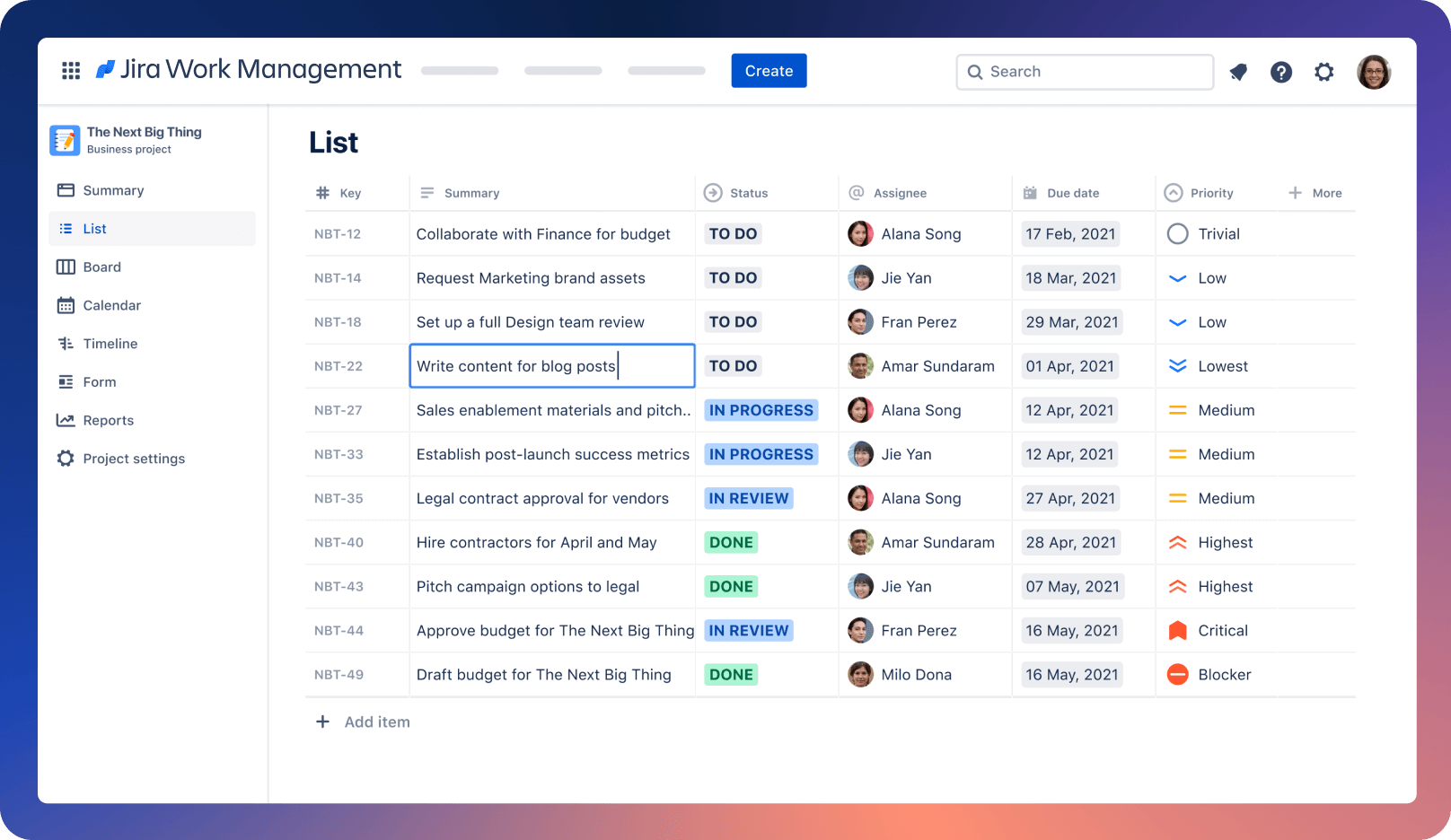 Project tracking for business teams
Jira Work Management
Designed for marketing, HR, finance, and other business teams to collaborate, stay connected to technical teams and track business goals with ease. Quick view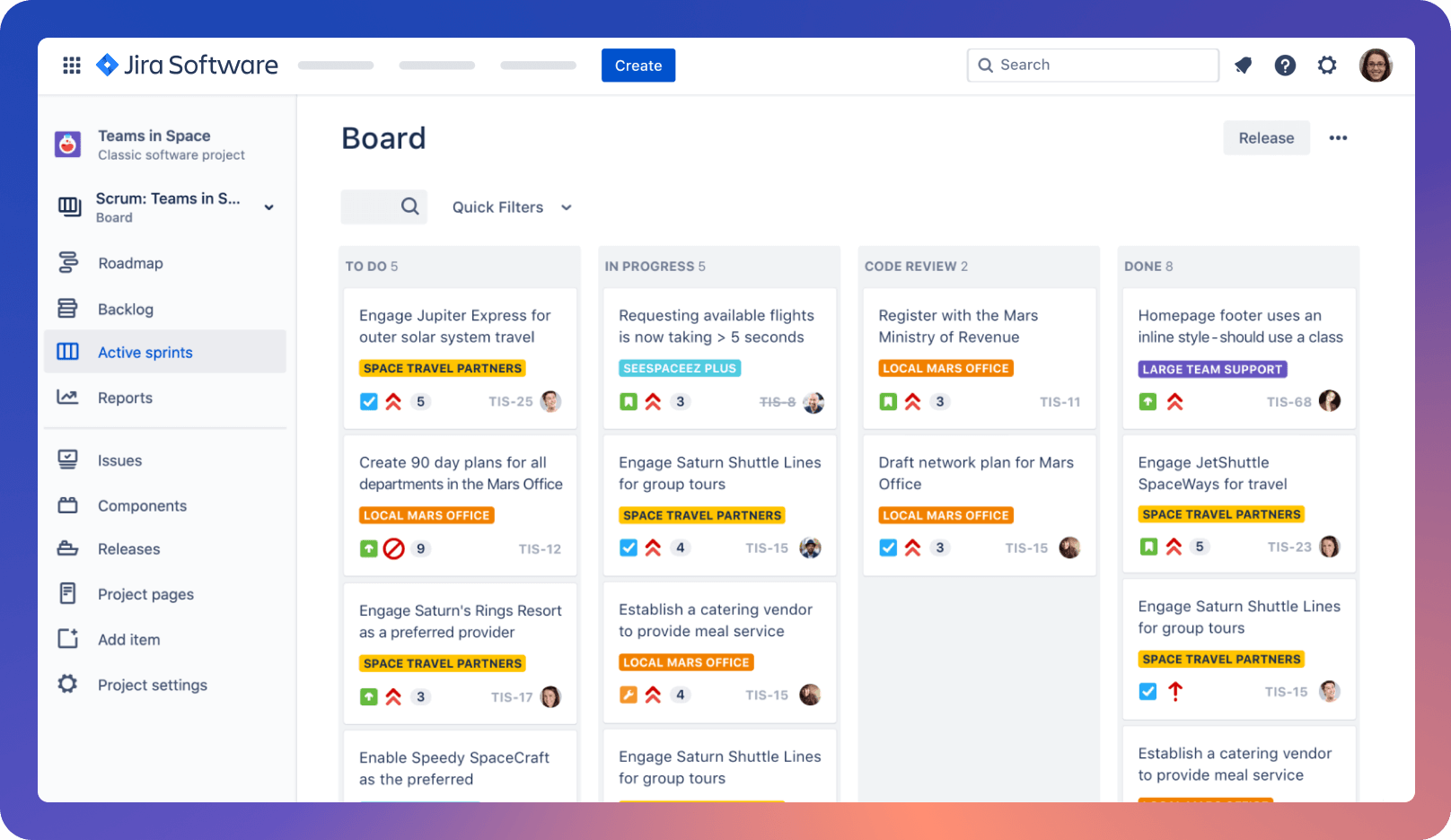 Agile project management
Jira Software
Project management for agile teams to plan, track, and ship world-class software with confidence. Quick view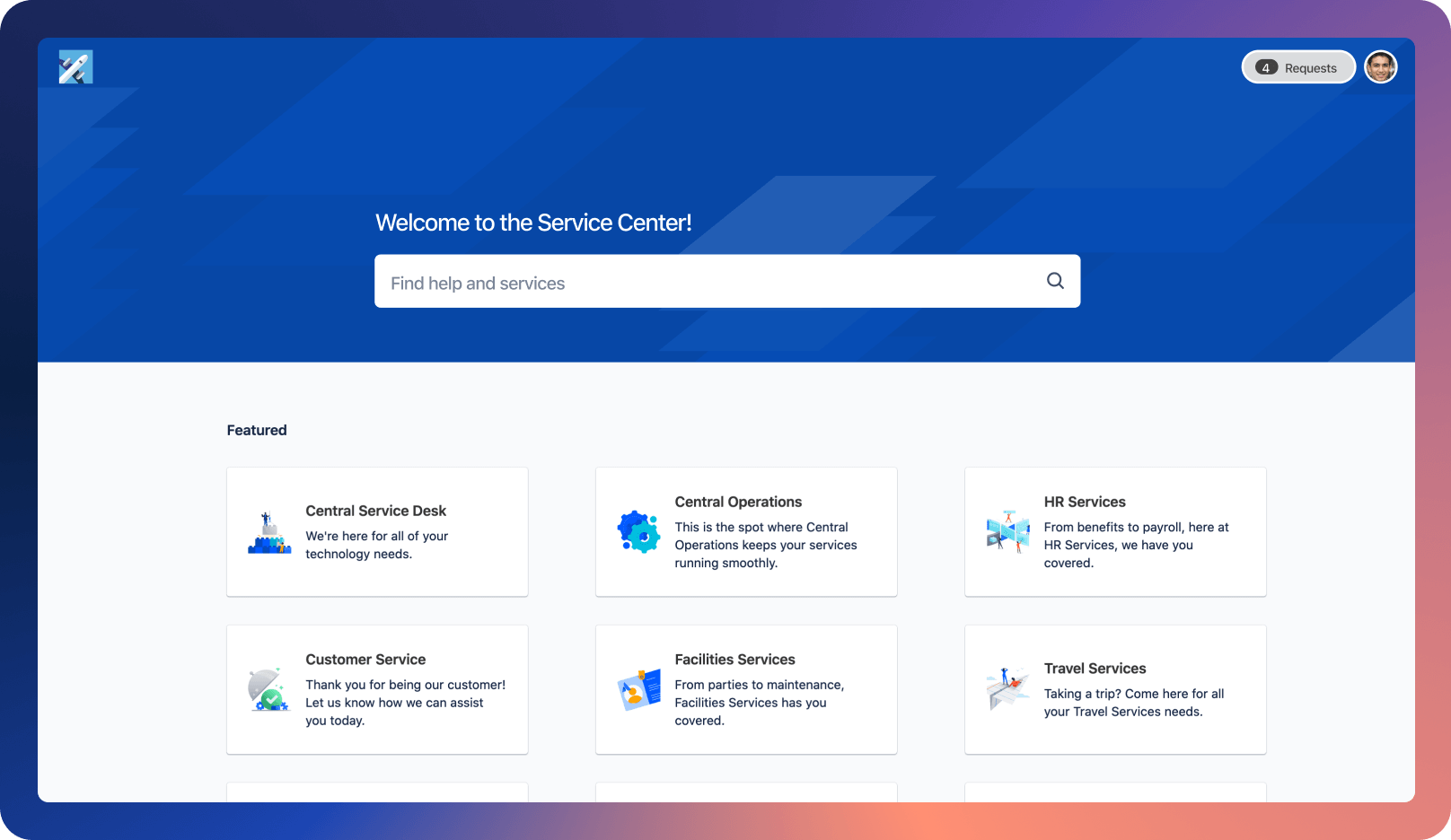 High-velocity ITSM
Jira Service Management
ITSM solution that helps IT bring development and business teams together to deliver exceptional customer and employee service experiences fast. Quick view
Systems that break down silos
Jira connects teams to make work a lot less manual
Automation
Automating across Jira products is easy (and dare we say fun?). Pull from a library of no-code rules, or craft your own, to automate repetitive tasks and processes - and get more done in a day.
Reporting
Jira products are powered by a shared platform that helps create reports, gather insights, and make data-driven decisions. Spot blockers – and accomplish great work with reporting that spans across teams.
Workflows
With Jira as the backbone, work gets handed off seamlessly across teams, keeping people aligned and moving forward. Start with a template or create a custom workflow, and map dependencies across teams.