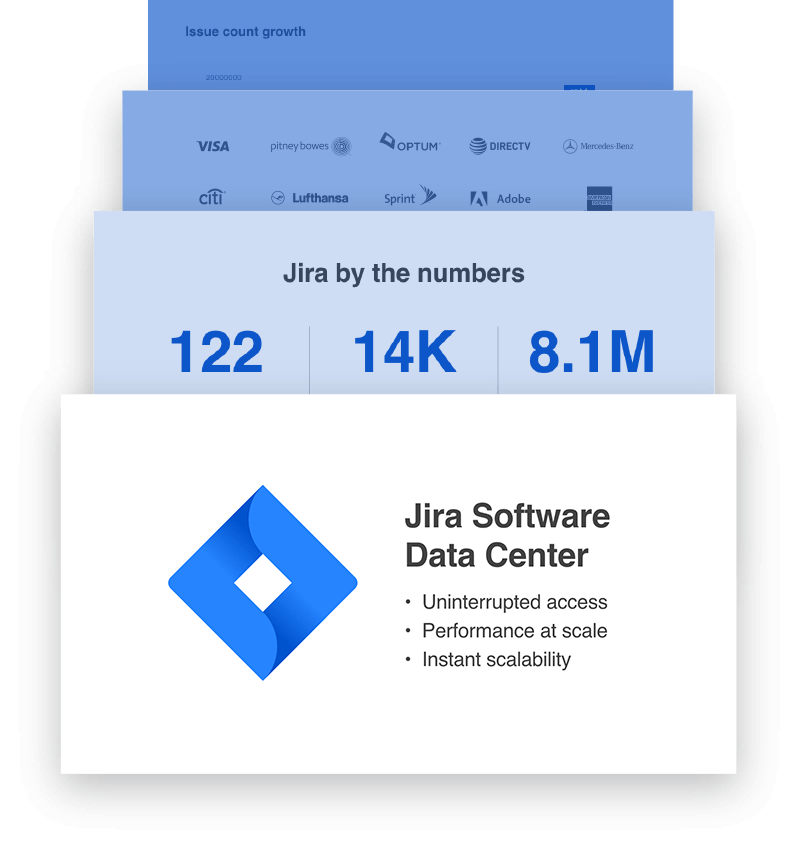 Make the case for Jira Software Data Center with this presentation template
As Jira Software becomes a more essential part of your how your teams get work done, use this presentation template to help you develop a plan for scaling using Data Center. Atlassian's Data Center family of products is the choice for teams who need high availability, performance at scale, and administrative control. Change can seem like an uphill battle, especially if the status quo is working well enough for your team.
This template will help you put all of the information you need to make the case for Jira Software Data Center in one place - usage statistics, cost of downtime, other customers who have made the switch, and more. Once you've filled it out, share it with your team, manager, or executives.
In this template, you'll learn:
How to show that teams rely on Jira to get work done
The necessary steps to successfully scale Jira Software
The tipping point between Server and Data Center deployments
How to get your team in sync with a timeline and next steps