Link multiple Confluence spaces to a single portal
It's finally here! Now you can link together multiple Confluence spaces to create a comprehensive knowledge base.

Provide your employees with a unified searchable portal, while you organize articles into different Confluence spaces.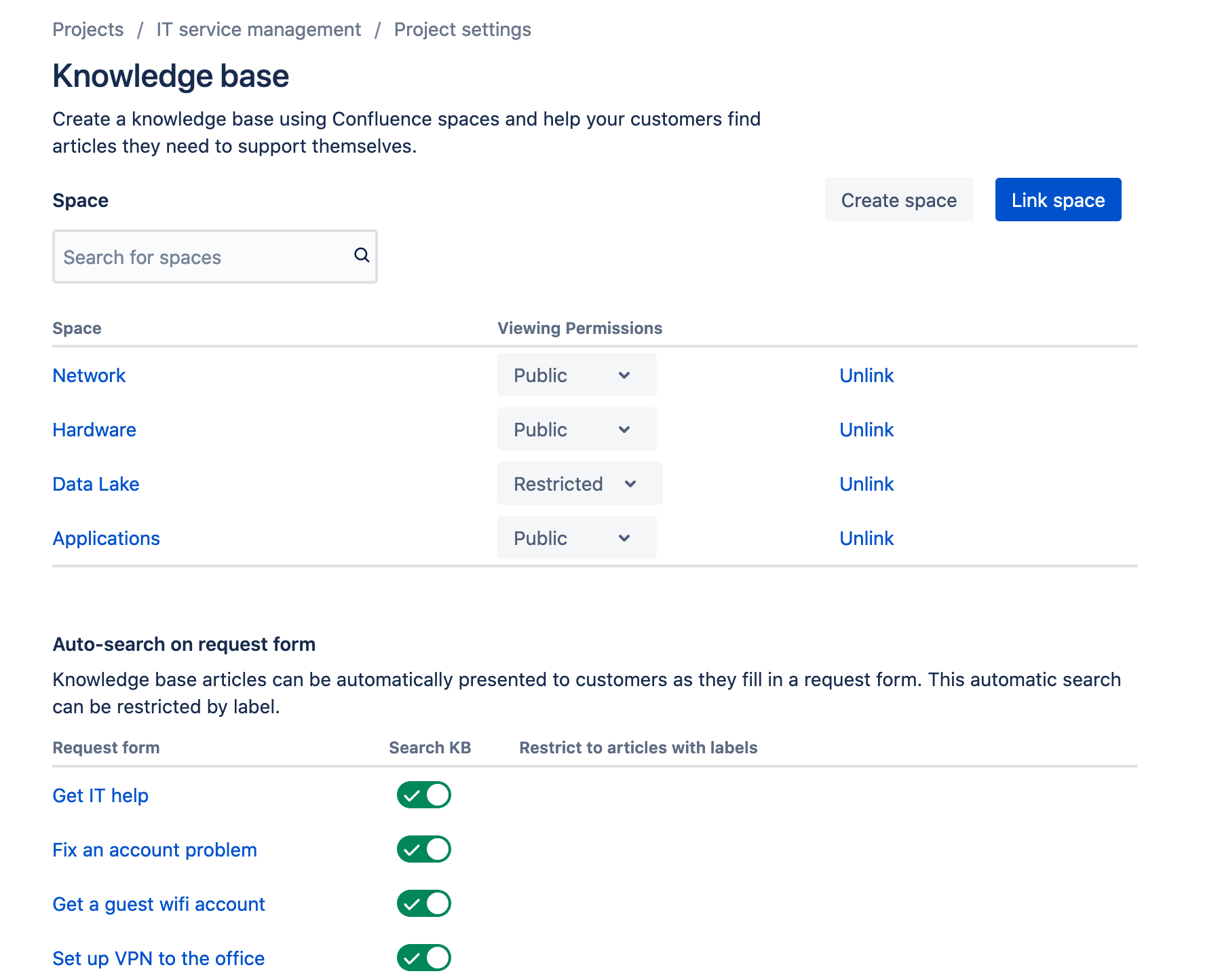 General update
Introducing Jira Service Management!
Today, we're excited to announce Jira Service Management, the next generation of Jira Service Desk.
Cloud
New ITSM project template
This new ITSM project template gives you ITSM focused navigation with queues for service requests, incidents, problems and changes.