What's new in
Jira Service Desk
An intuitive ITIL-certified ITSM solution. Everything your IT team needs out-of-the-box for request, incident, problem, change management, and more.
Last updated March 2020
Introducing the ITSM Early Access Program
At this year's Atlassian Remote Summit, we announced an early access program with some exciting new ITSM capabilities including an improved navigation experience, a more integrated incident management solution, and a change management approach for the DevOps era. Sign up for early access or learn more by registering for the "What's new in Opsgenie, Statuspage, and Jira Service Desk" session at Atlassian Summit.
This page shows a curated selection of features we've released. These updates are for the Cloud version of Jira Service Desk unless explicitly stated otherwise. All forward looking items are subject to change.
All major incident context in one place with Jira Service Desk and Opsgenie
---
A cloud-only update
We are excited to announce an early access program for the new Jira Service Desk incident management features. If you are interested in providing feedback, please get in touch via this email: jsd-im@atlassian.com
Coming Soon
More context upfront for incident responders
Incident Management
Jira Service Desk and Opsgenie's newest incident management integration allows your team to manage incidents - minor and major - from reporting the incident to escalating it to the right service team, all the way through to pushing corrective changes.
Our latest features allow Jira Service Desk customers to better access Opsgenie's powerful alerting and on-call management capabilities for faster and more robust incident response.
Customers who use Jira Service Desk and Opsgenie together are able to more easily handle major incidents, swarm with the right team members, and get services back up and running faster. 
For those new to Opsgenie, read on to find out more!
Here's a sneak peek of the new features you'll get access to:
A dedicated Incident Management section within Jira Service Desk, allowing agents to see major incidents, including past and ongoing, happening in Opsgenie alongside user reported incidents in Jira Service Desk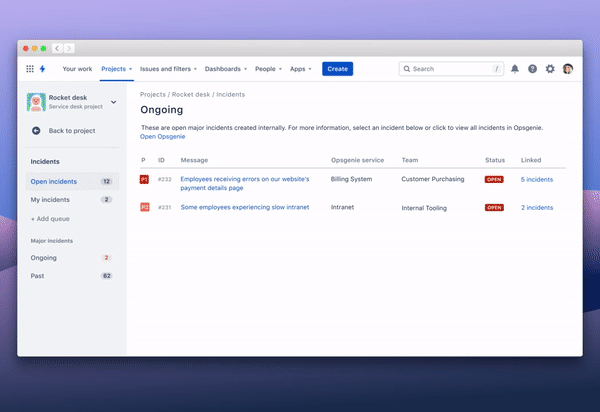 Link a user reported incident in Jira Service Desk to an ongoing major incident in Opsgenie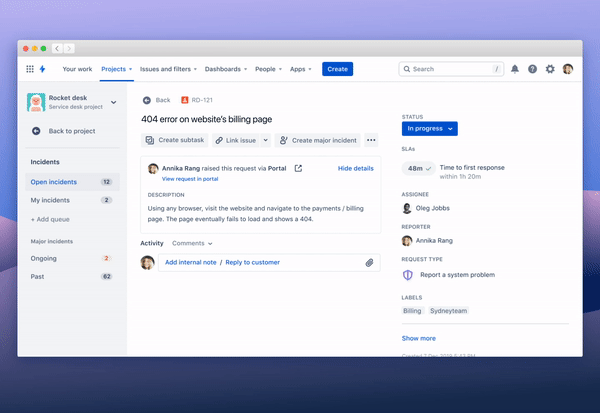 Escalate a user reported incident to Opsgenie if it requires more attention so that the right service team can begin swarming on the issue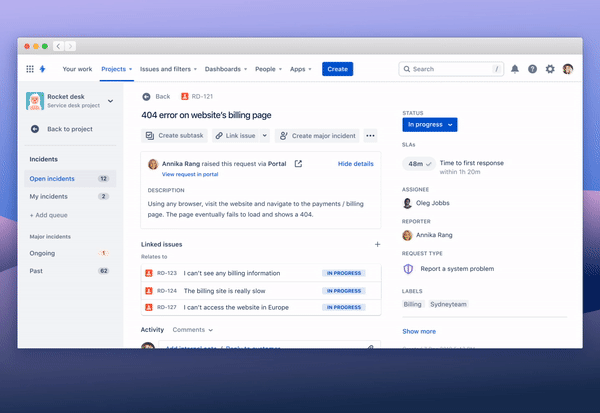 It's finally here! Take bulk actions on issues in Jira Service Desk - link, comment, assign, resolve, or delete in bulk. Now agents can act fast during an incident by selecting several incidents, and either bulk comment or bulk link them to a major incident.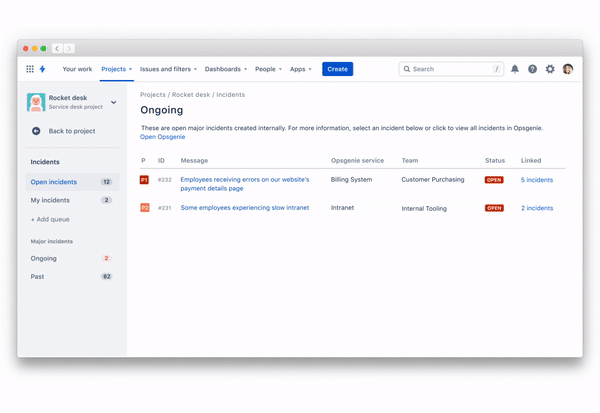 View incident status on mobile
---
A cloud-only update
Incidents can come anywhere and any time, which is why we're also investing in these abilities in the Jira mobile app.
Coming soon
Keep your stakeholders up to date with incident status updates
Cloud
For incidents, especially major ones, time is of the essence. Now when an incident comes into your queue, like on your desktop, you'll be able to link it to an ongoing major incident in Opsgenie plus view the status of all major incidents from within the mobile app.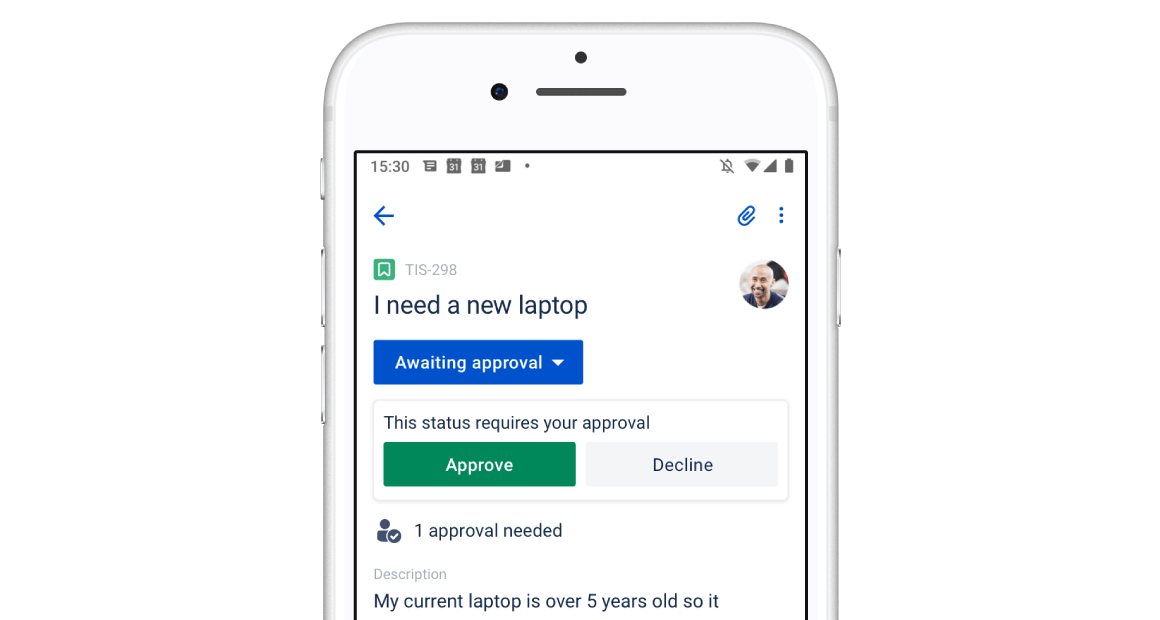 Coming soon to iOS and Android mobile apps!
Power your company's ITSM process through our new Slack integration
---
A cloud-only update
Critical to providing great service is to give help seekers the information they need within the tools that they're most comfortable with - which is why we've just released a more powerful Slack integration for Jira Service Desk.
Coming Soon
New Slack integration for Jira Service Desk
Coming soon
Now your team can set up a dedicated #help channel where help seekers and agents can more easily create and manage service requests. Jira Service Desk tickets can be easily created from directly within the Slack channel and comments within Jira Service Desk ticket are automatically displayed in the Slack chat thread. Try out the latest Slack integration with Jira Service Desk to drive better adoption of your service desk.
Note: This feature is currently in beta. Interested customers are invited to sign up for the open early access program.
Improvements to our next-gen project experience
---
A cloud-only update

The new Jira Service Desk experience (next-gen) aims to make it easier than ever to set up and configure projects. We've been working diligently to ship the right features and optimizations that create the best service desk experience possible.
Coming Soon
Latest next-gen improvements
Cloud
Approvals: Having automated approvals in place is critical to keep work flowing. You can now add approvals in your workflows, assign approvers and transition workflows automatically when the request is approved or rejected. Read more here.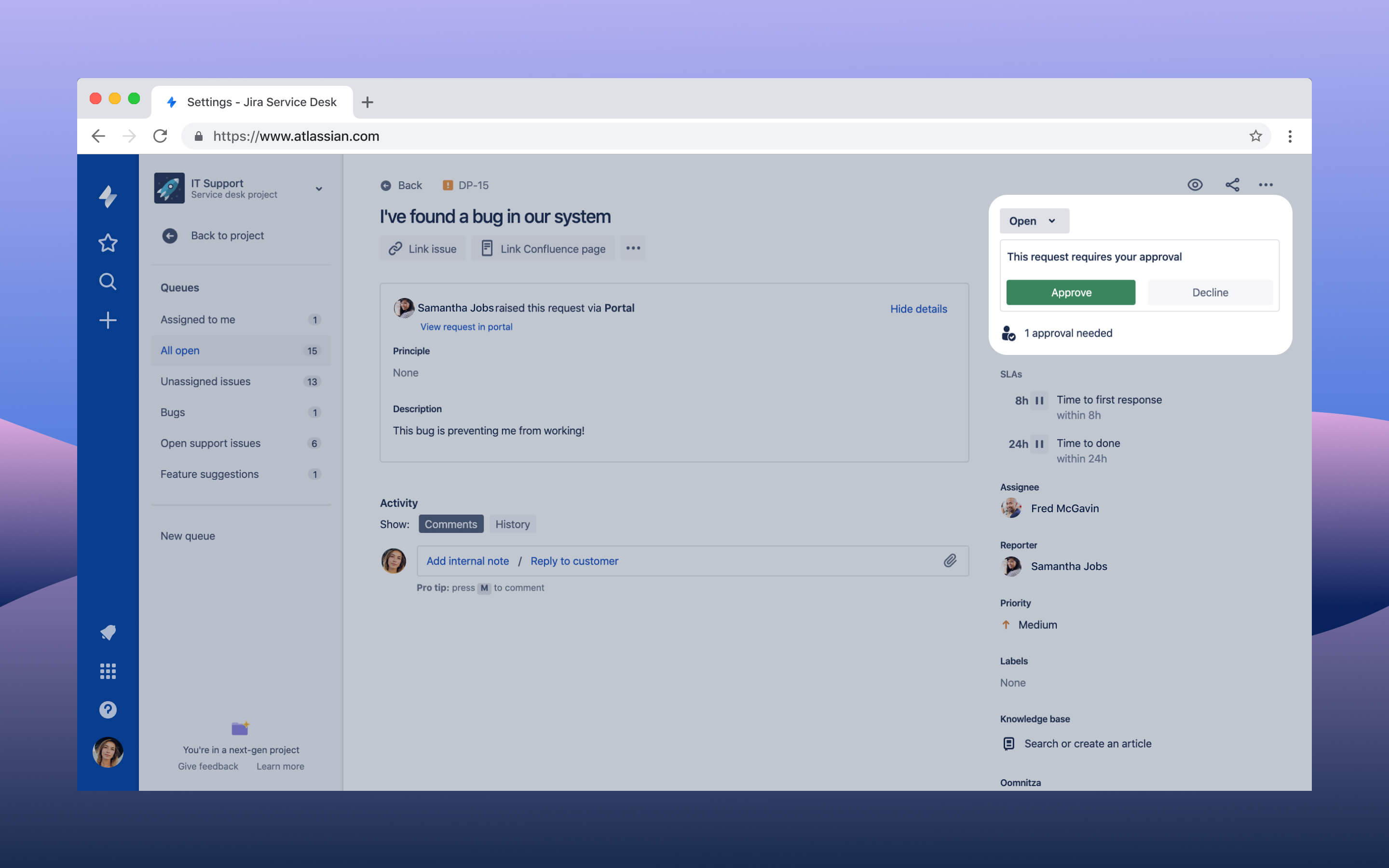 Hide fields: Control what fields are shown vs hidden internally, so relevant information is displayed to your agents.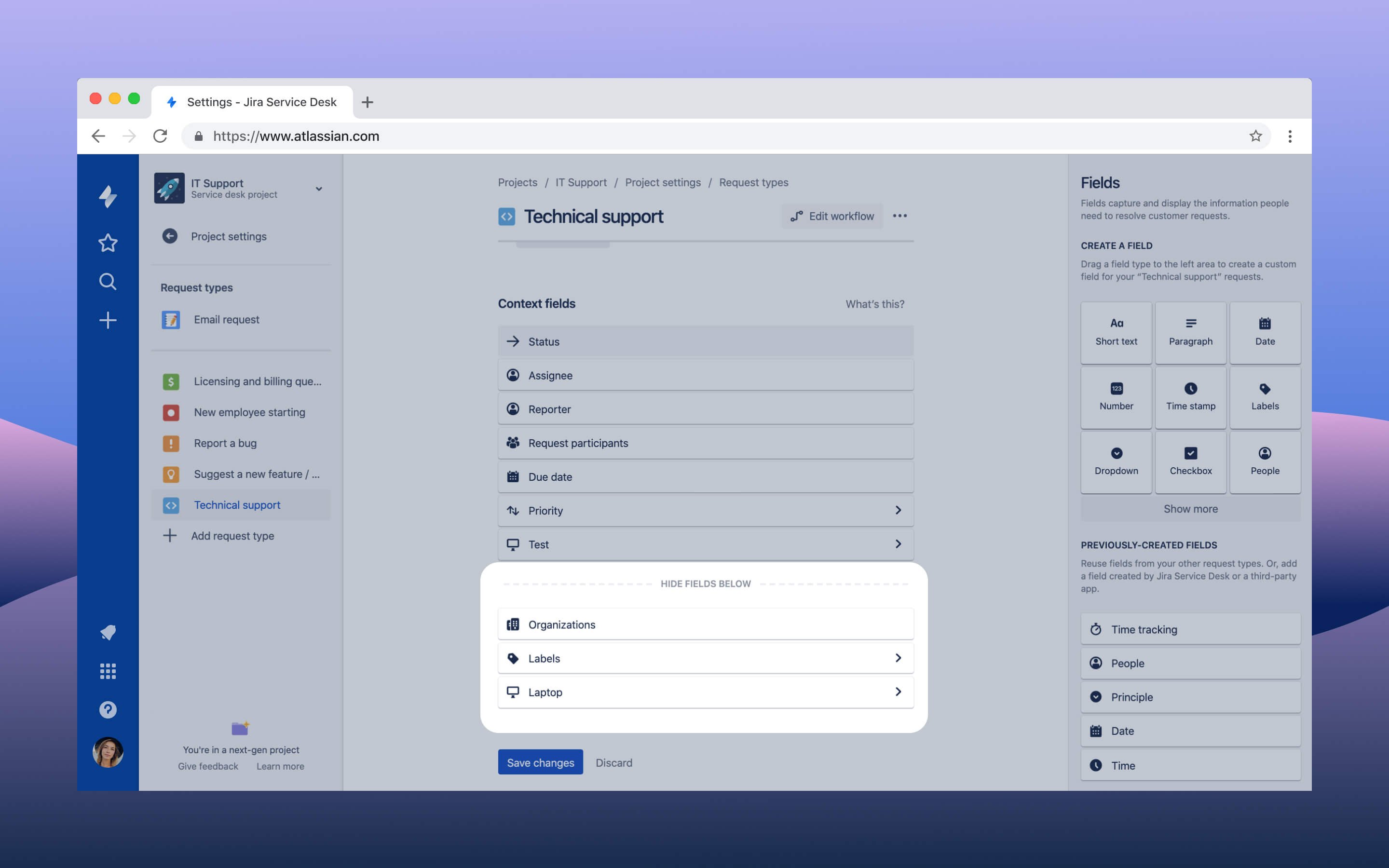 A new description field bucket: Add extra, long-form context for your agents by dropping a paragraph field in this bucket. Keep the information you need in front and center.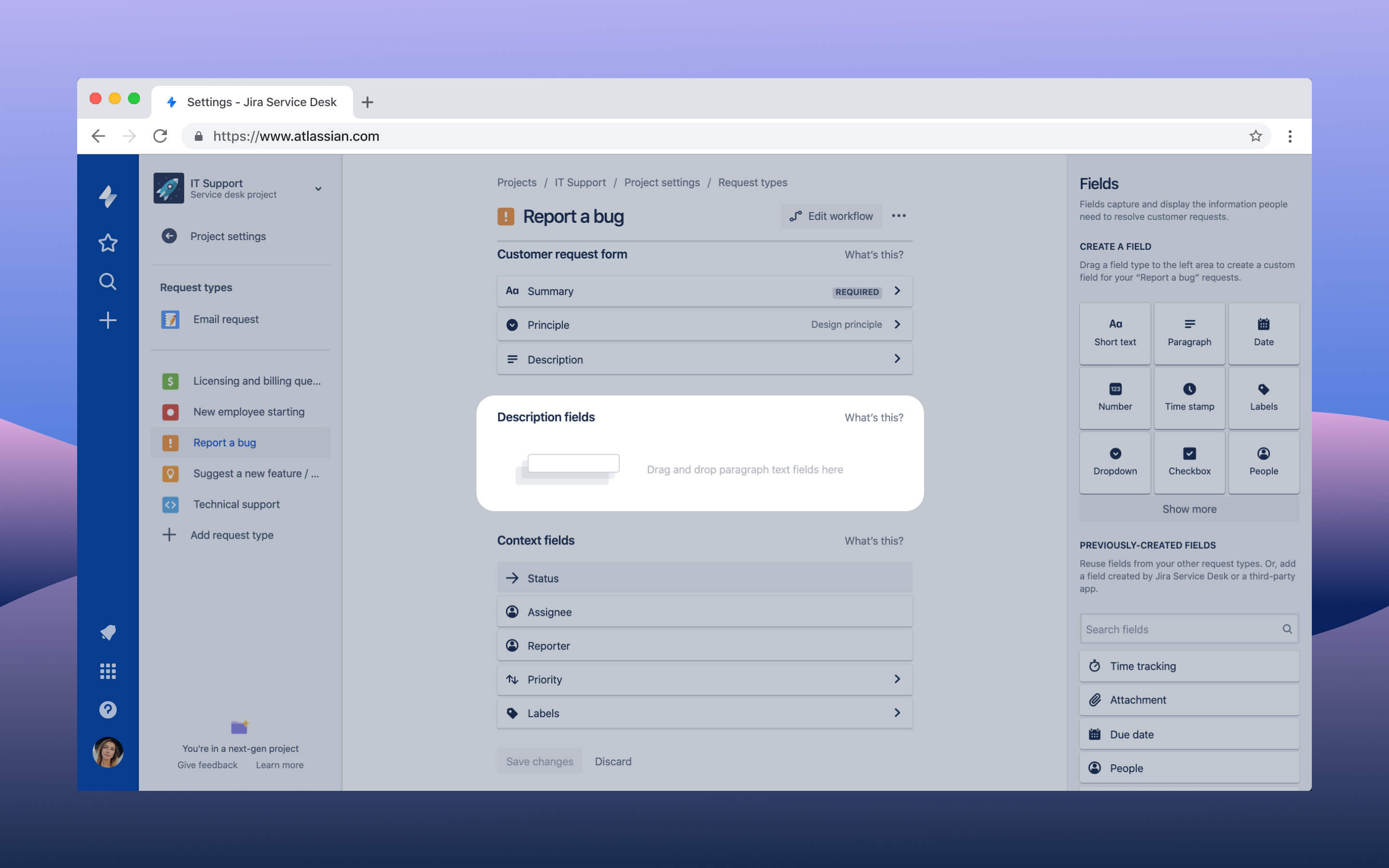 Improvements coming soon
Cloud
Notifications (coming soon): Configure your customer and internal notifications all from one place (under the Project Settings menu). You can even specify which agents should receive notifications. Within this menu, you'll also find a notifications helper that lets you troubleshoot problems with missing notifications.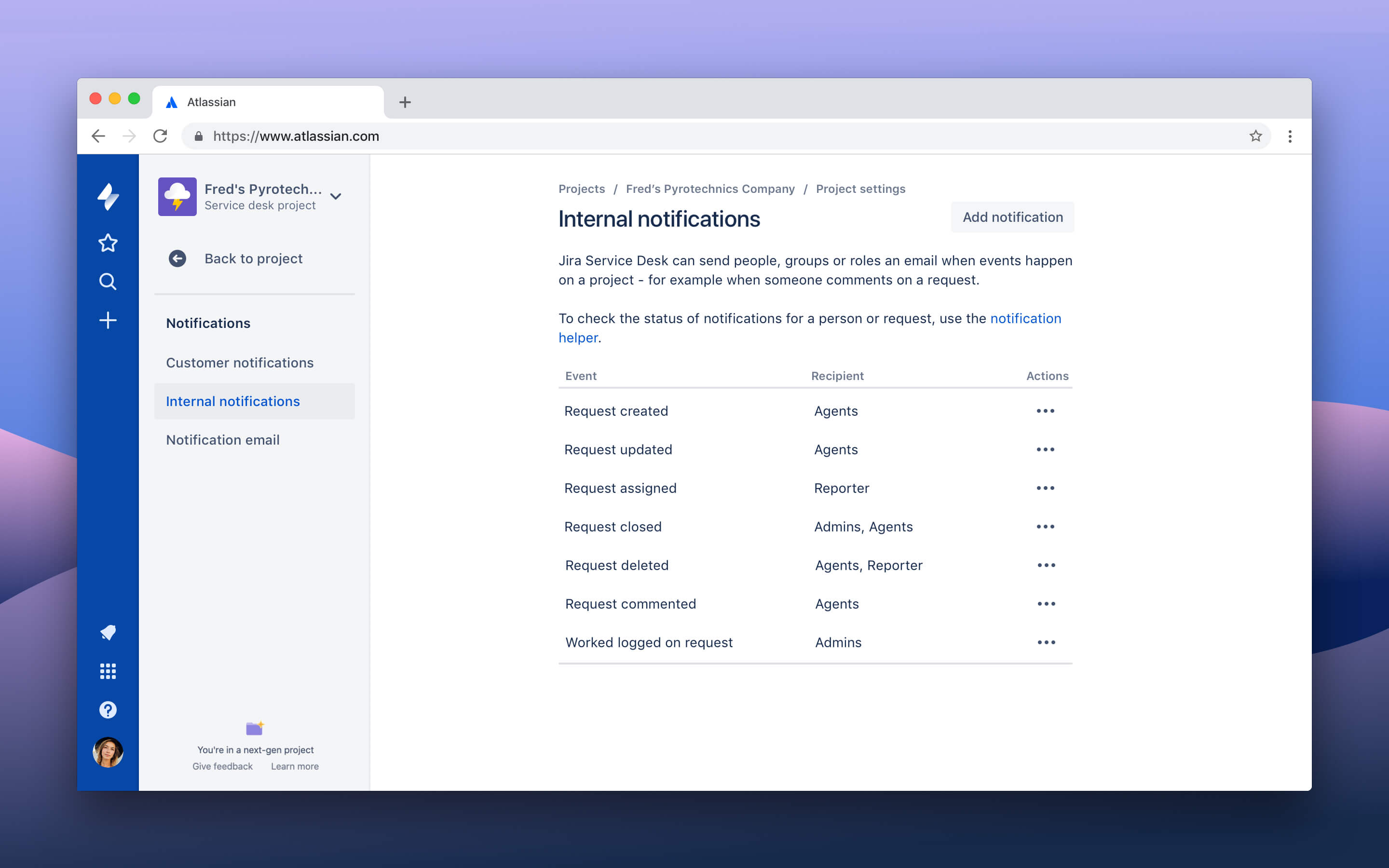 More configuration options (coming soon): Soon you'll be able to tailor the email address you are sending notifications from.
You can follow next-gen updates through our community collection here.
Access your tickets through the Mac app
---
A cloud-only update

We know that accessing and working on your tickets wherever you are is crucial. Now you can enjoy the benefits of a native application in macOS, including a cleaner view of work. Stay focused with push notifications, keyboard shortcuts, drag and drop, and more.
Coming Soon
Jira Service Desk Mac app
Cloud
The always-visible sidebar surfaces quick links to projects, commonly used filters, and notifications so you can find your work and dive into it in fewer clicks than ever before.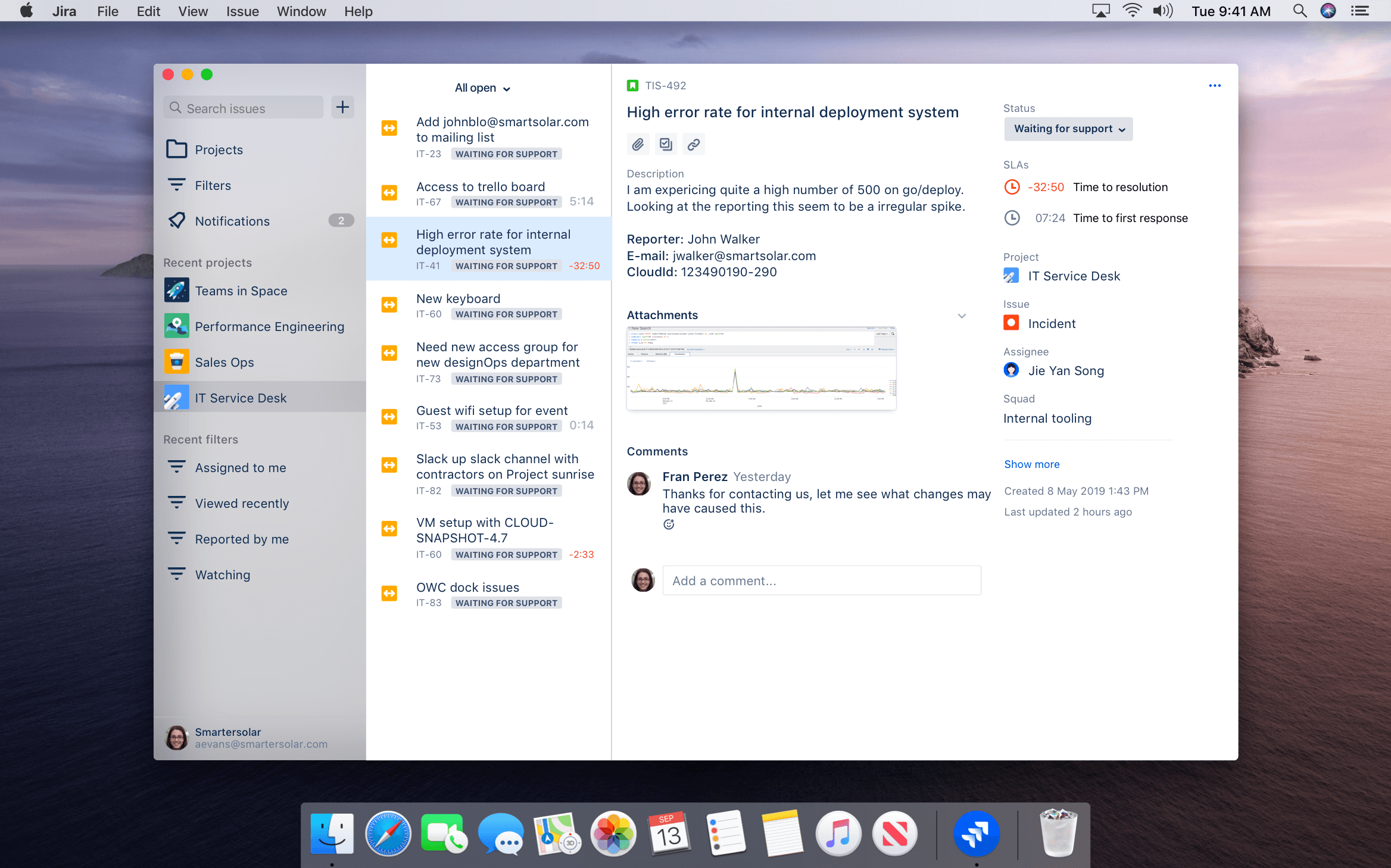 New integration: Microsoft Excel
---
A cloud-only update

For Jira Service Desk customers using Jira and Jira Service Desk, you can now benefit from a new integration with Excel.
Coming Soon
Build custom reports with Jira data in Excel
Reporting
Any Jira customer can push data from Jira into a spreadsheet. This integration can be helpful for teams that want to build custom reports beyond the templated reports available. You can also query Jira information with JQL from right within your spreadsheet.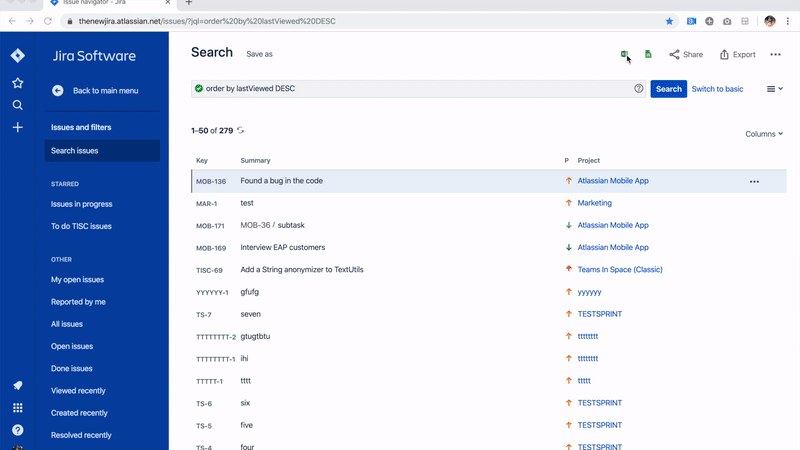 Simplify cloud provisioning with the AWS Service Catalog Connector
---
Request, approve, and provision AWS services straight from Jira Service Desk with the new AWS Service Catalog Connector, available now free of charge in the Atlassian Marketplace.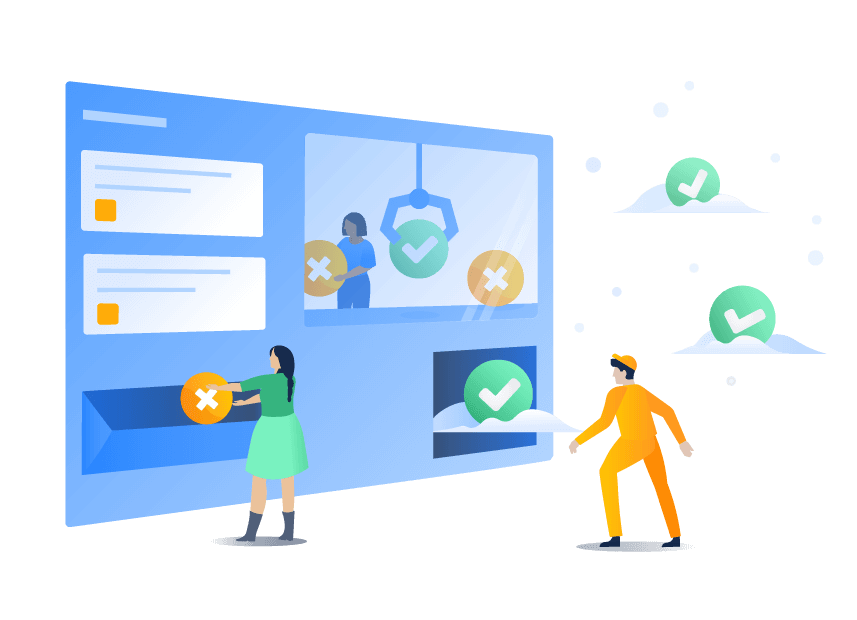 Coming Soon
AWS Service Catalog Connector
Marketplace
Users can request admin-approved AWS services from Jira Service Desk without having to log in to an AWS account, and IT teams can continue to deliver excellent service by quickly approving these requests.

To get started, visit the Atlassian Marketplace or go to "Add-ons" in your Jira instance to find and install the app. Check out the Cloud version here and the Server/Data Center version here.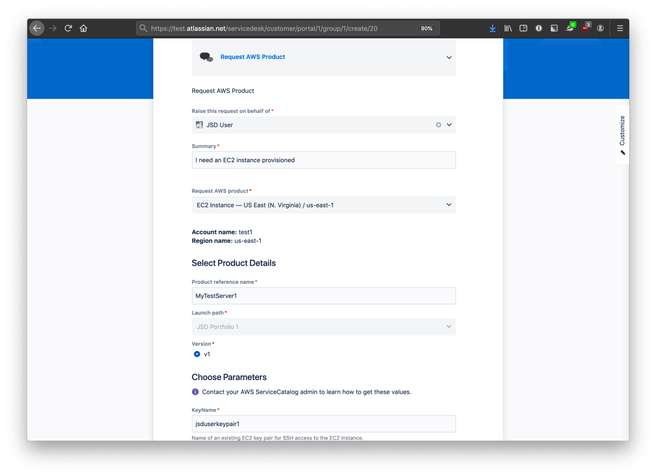 The latest improvements in Jira Service Desk Server and Data Center
---
Jira Service Desk customers on our Server and Data Center licenses can benefit from a host of recent improvements and bug fixes. With our recent releases, customers can take advantage of queue sorting, email verification, and more.
Expanding service management beyond IT
---
To support this growing discipline of enterprise service management (ESM), we've introduced new templates and workflows in Jira Service Desk that are purpose-built for business teams in HR, legal, and facilities.
HR and facilities teams can now leverage Jira Service Desk to more easily manage tasks like employee onboarding and fielding maintenance requests, and legal teams can shift from manually chasing down signatures to working collaboratively with an automated digital workflow.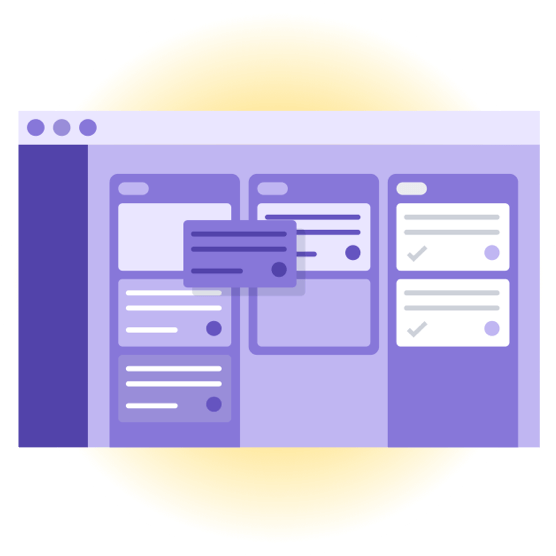 Coming Soon
Use HR templates to orchestrate common employee tasks
Help new employees be productive from day one with a coordinated approach to onboarding by bringing conversations, tasks, and approvals into Jira Service Desk.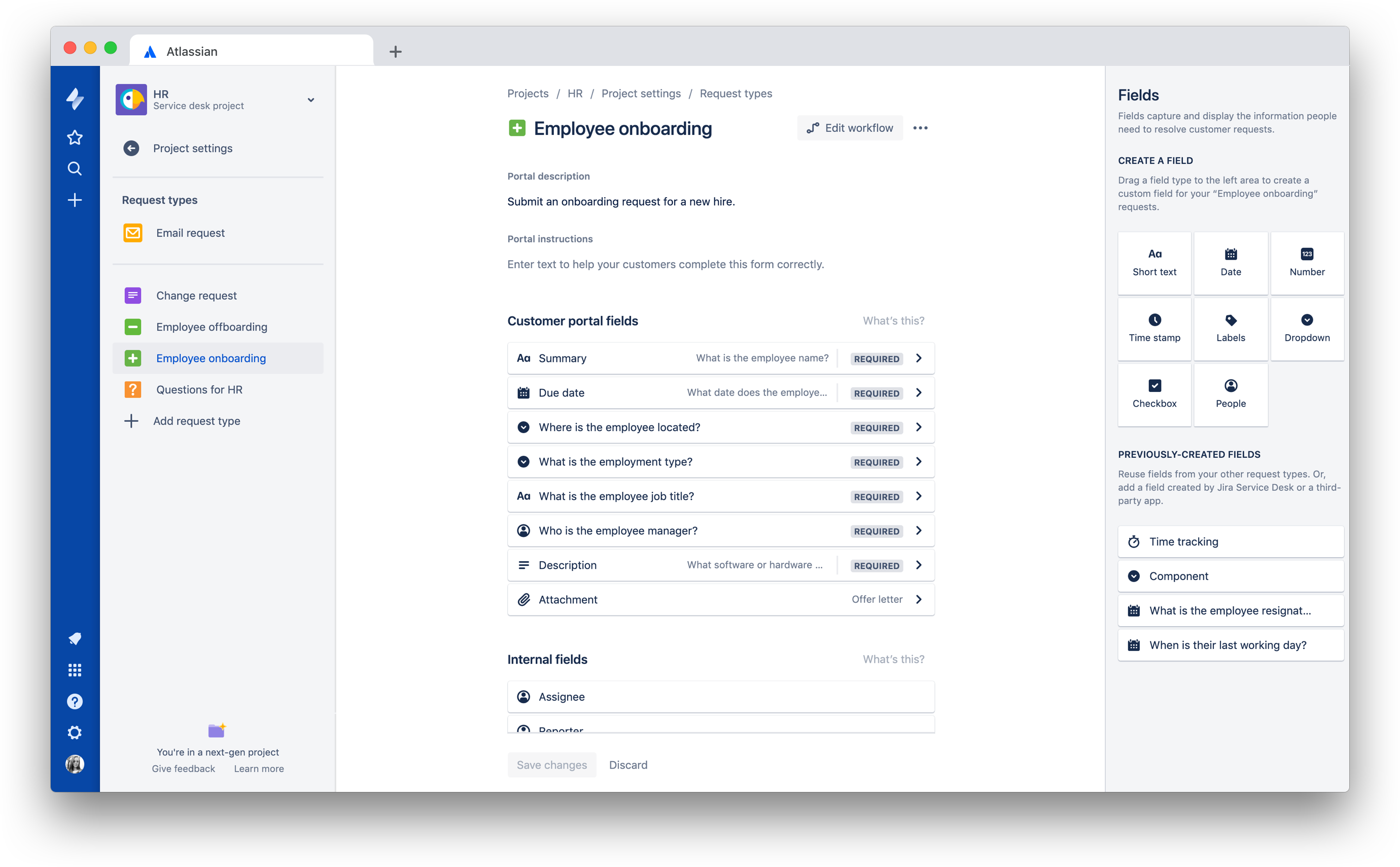 Access all the HR requests from one unified portal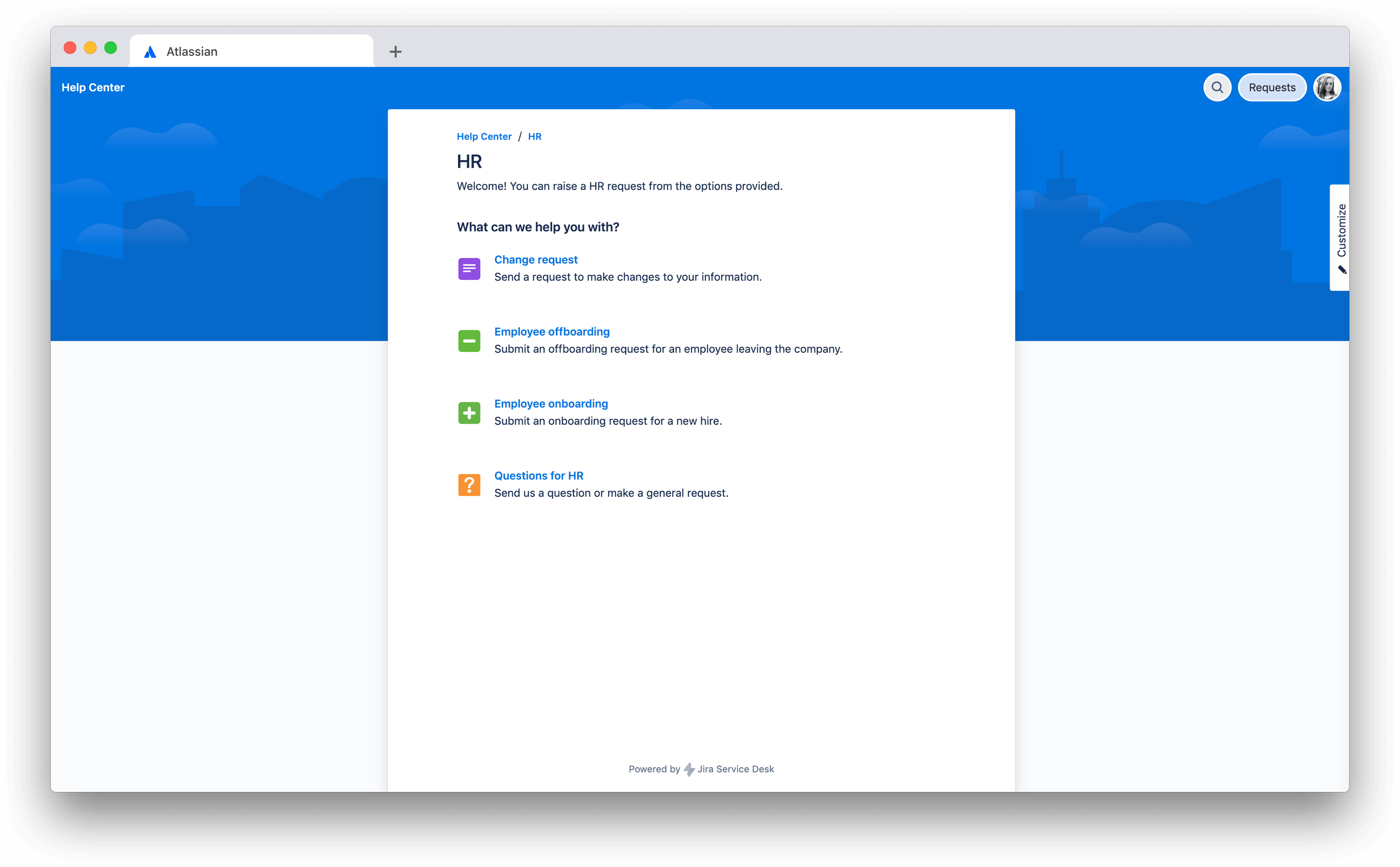 Next-gen is the new experience for Jira Service Desk that makes project setup and configuration even easier. It was made available earlier this year. To learn more about next-gen, click here. 
Templates for facilities teams
Facilities teams can provide service by ensuring employees have one central place to report maintenance issues and request room bookings. 
Easily request a room booking or report required maintenance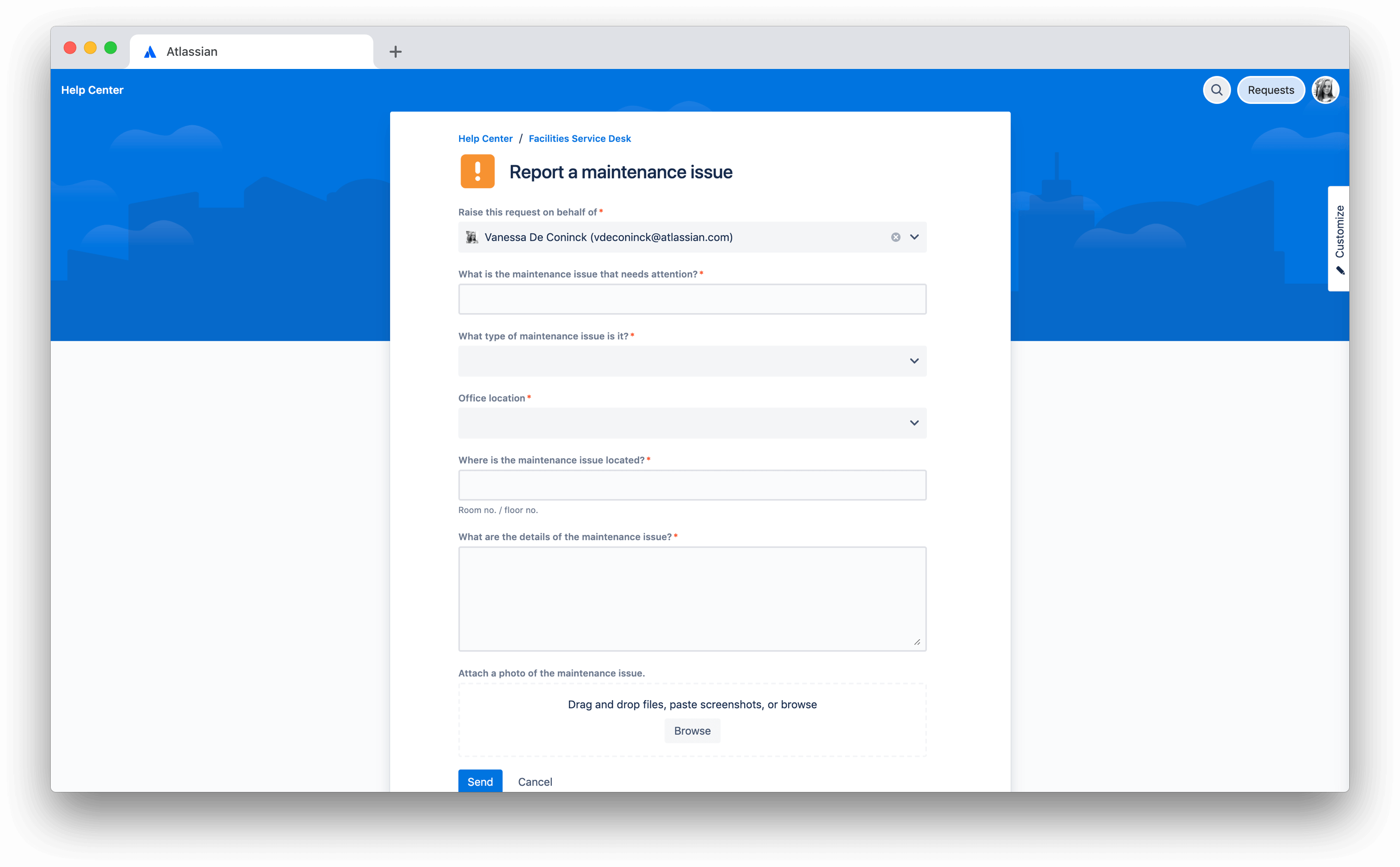 Employees can request a range of services from facilities through a service desk anyone can set up in minutes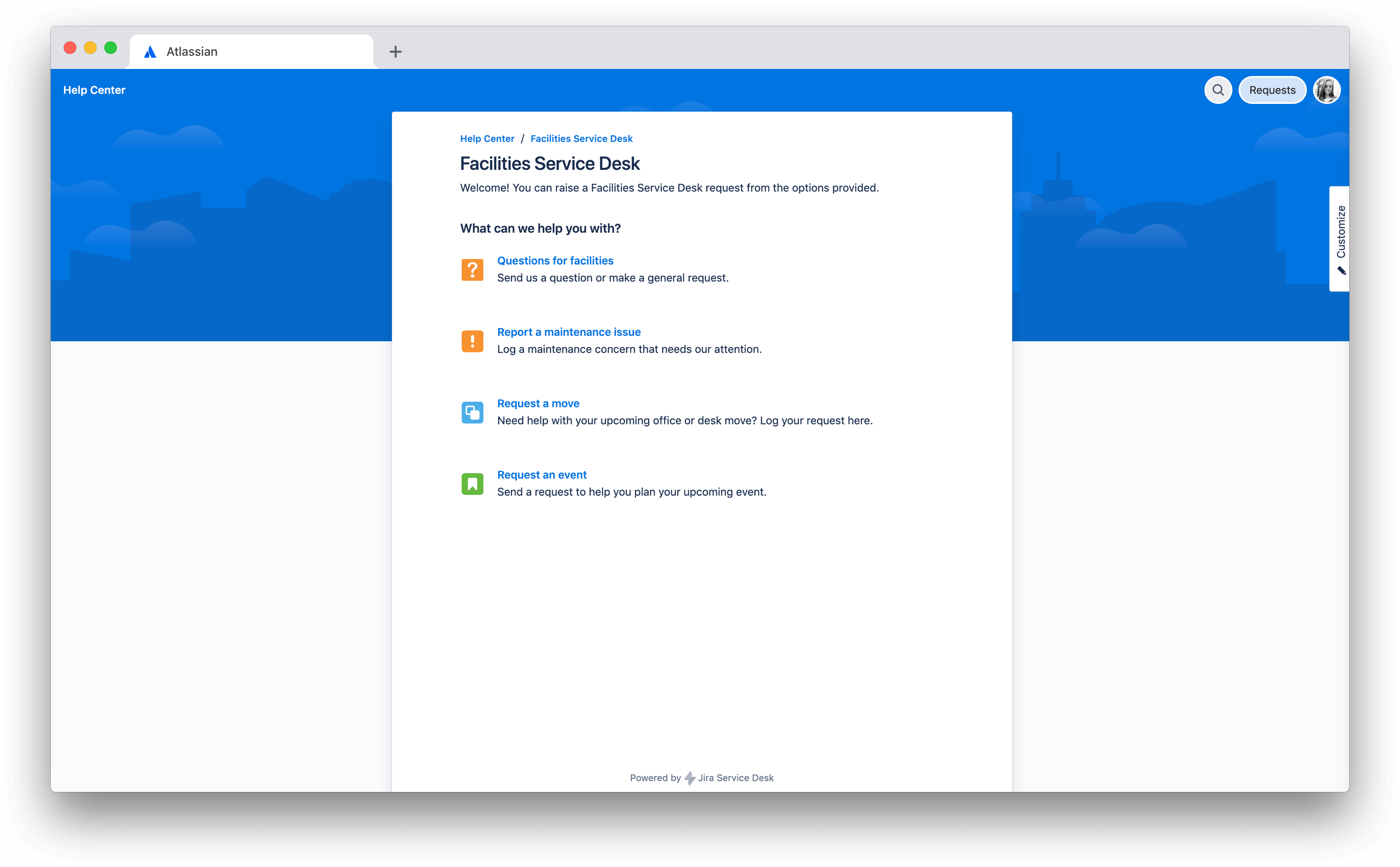 Templates for legal teams
Legal teams now have an array of templates to choose from to automate manual work. 
Automate contract duties with a legal template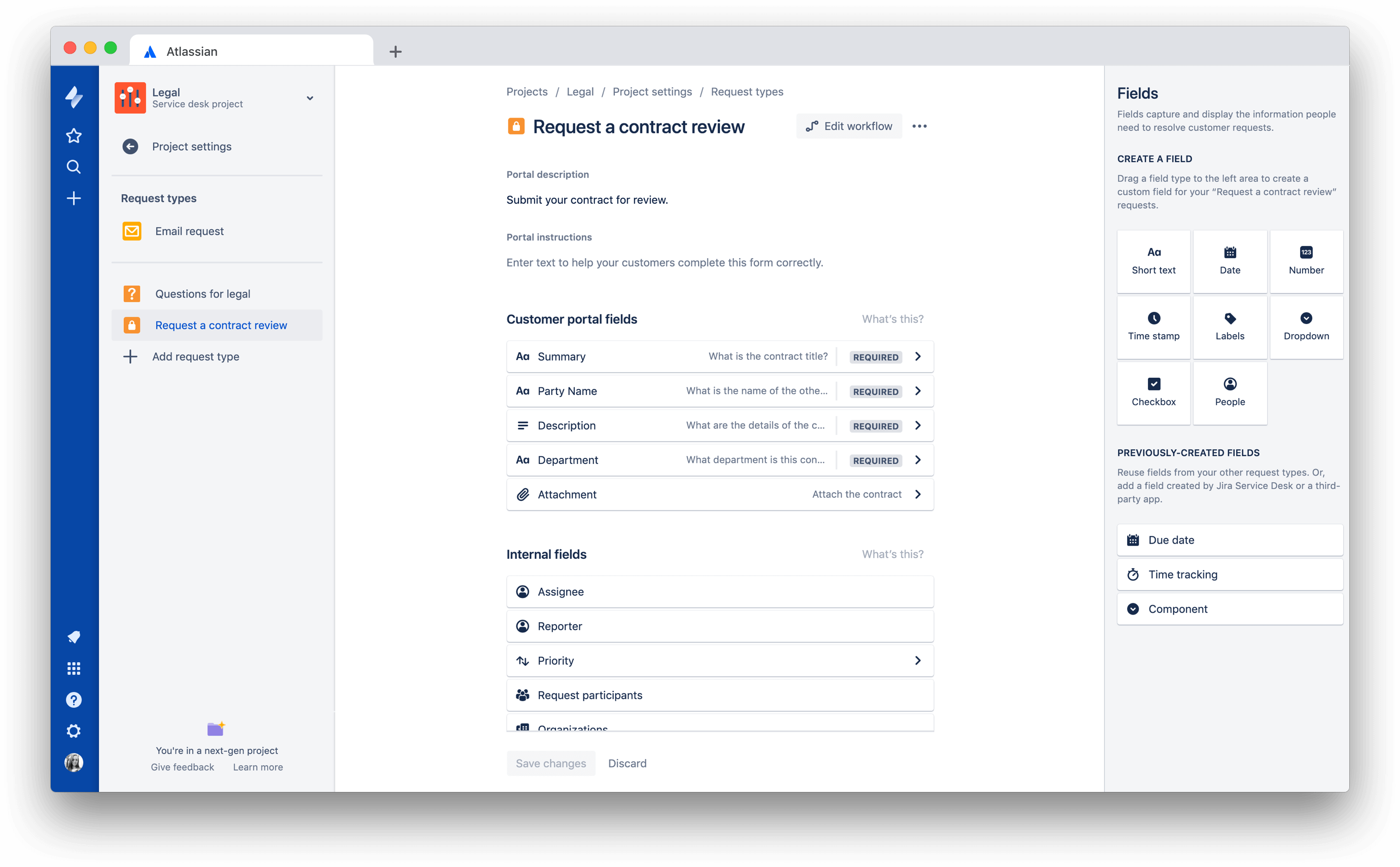 Use the pre-defined workflows to get you started
Automate the trivial tasks with an already set-up workflow that's easily modifiable.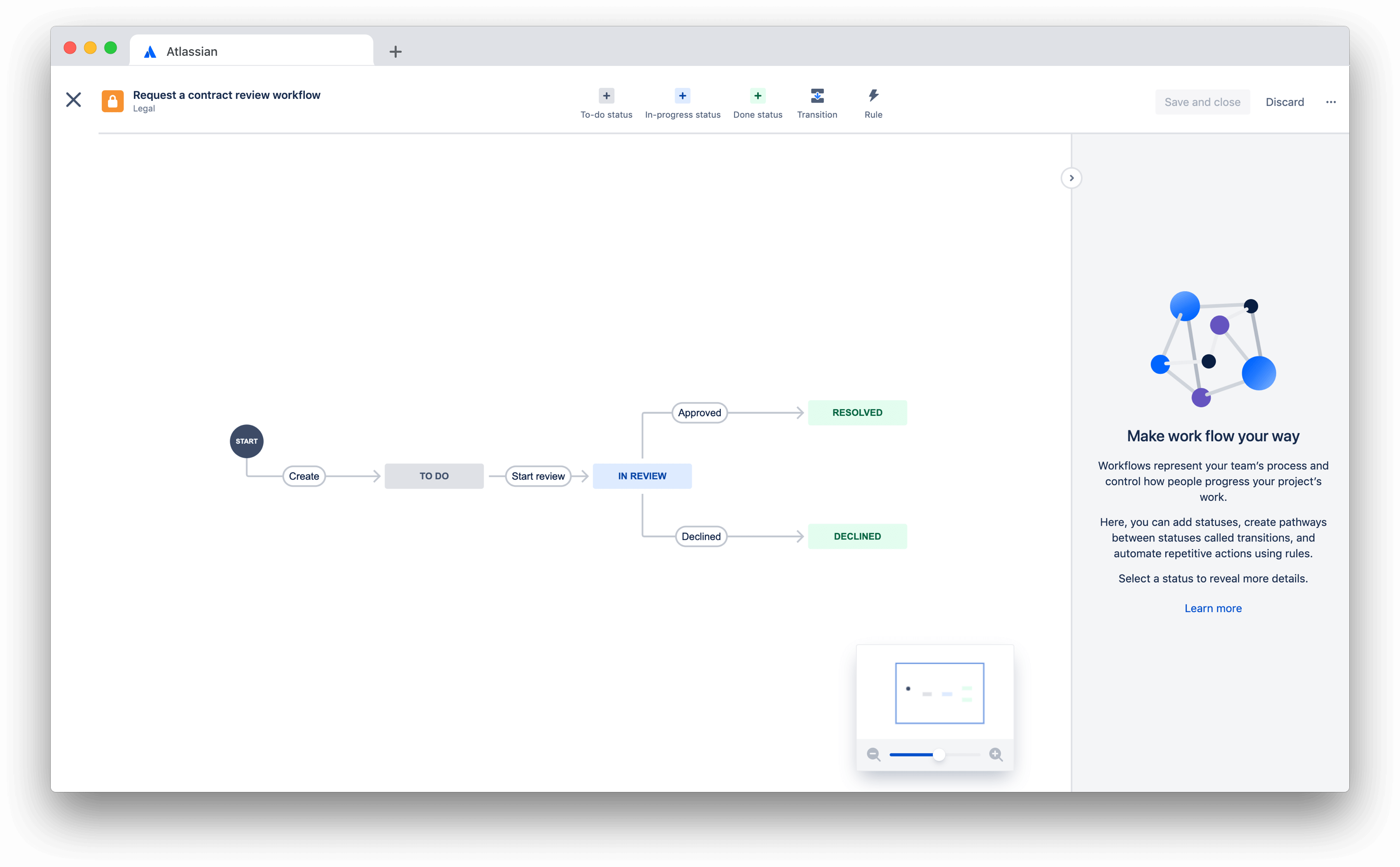 Bring all your service desks together in one portal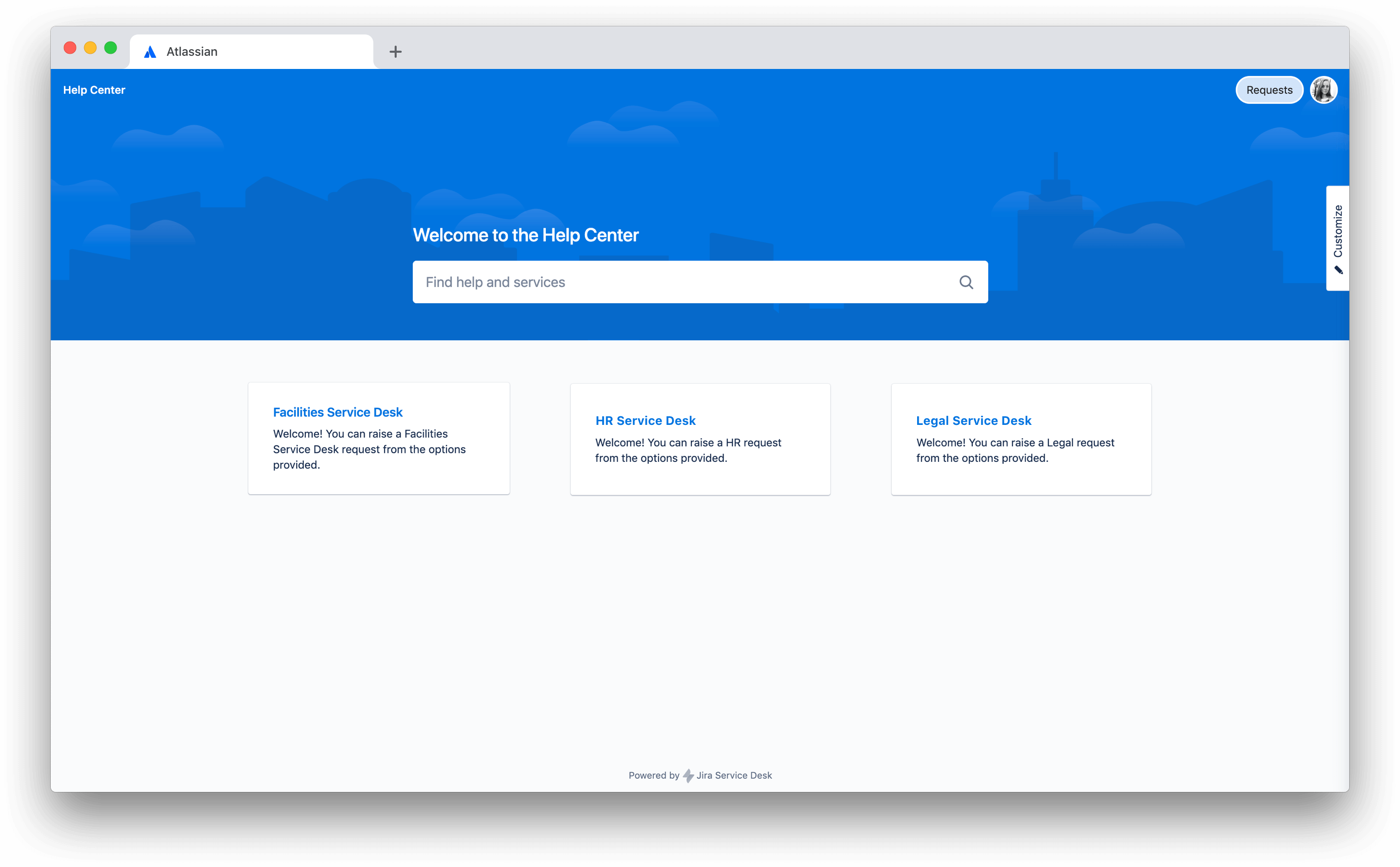 Empower employees with self-service
---
Get the most out of your knowledge base so your employees can find the answers they need fast and get back to work while deflecting tickets so your agents have room to breathe.
This update is specific to our Server and Data Center deployments.
Coming soon
New portal experience
With the new portal experience for Server and Data Center, at the click of a button, you can bring your brand to life, give customers hints, and take advantage of intuitive layouts so help-seekers know where to go.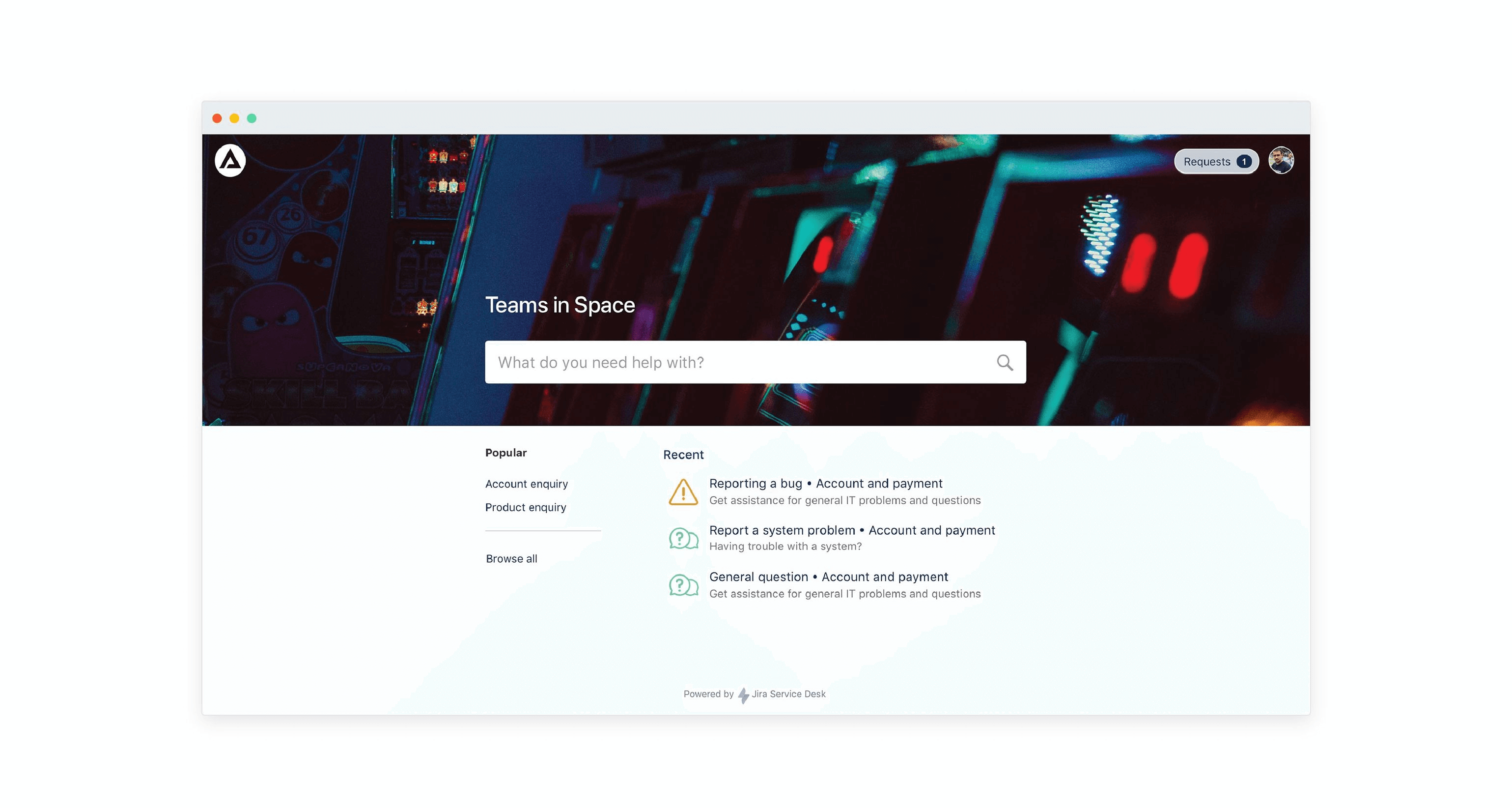 Better knowledge base search experience
When help-seekers search on the help center, customer portal, or when you create a request, we return the complete list of results so customers can scroll until they find just what they need.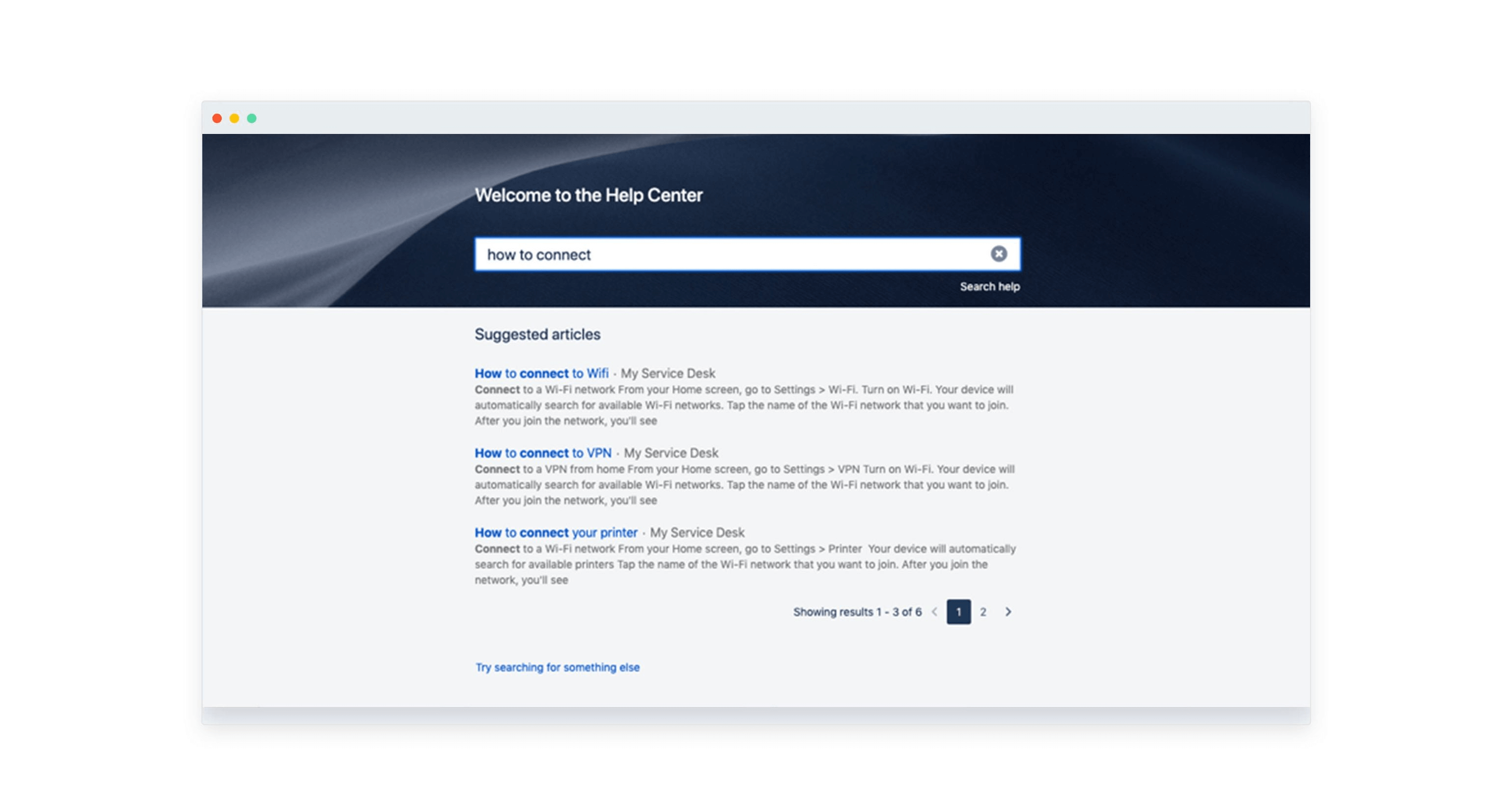 Similarity search
We added similarity search to the help center. Previously, if you searched for "Onboard employee", you wouldn't see the "Onboard new employee" request type in search results. Now, we're using the Jaccard similarity algorithm to achieve this.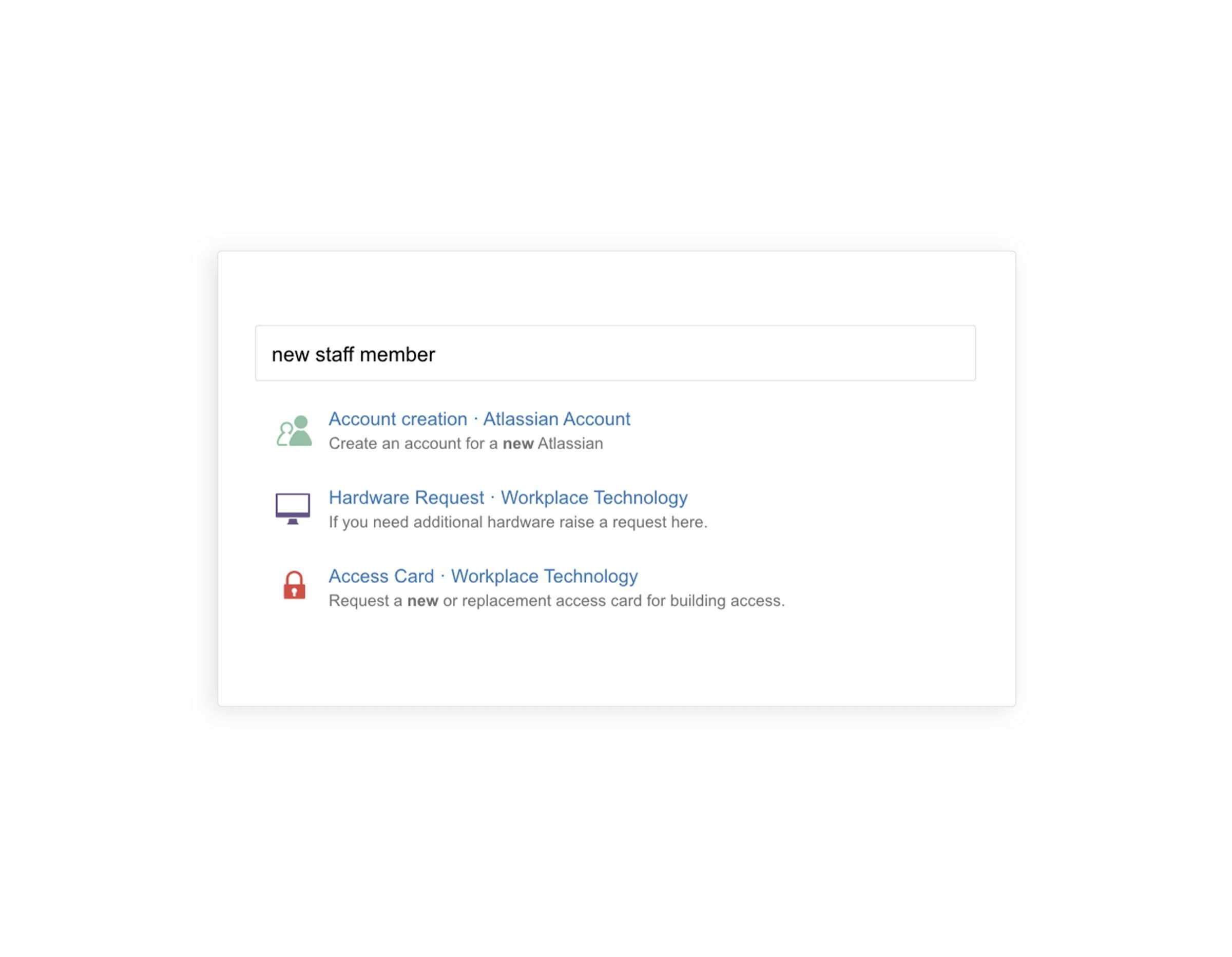 Knowledge base reporting
Measure the impact of your knowledge base with expanded reporting capabilities. Information like this lets your agents know which troubleshooting guides to write more (or less) of.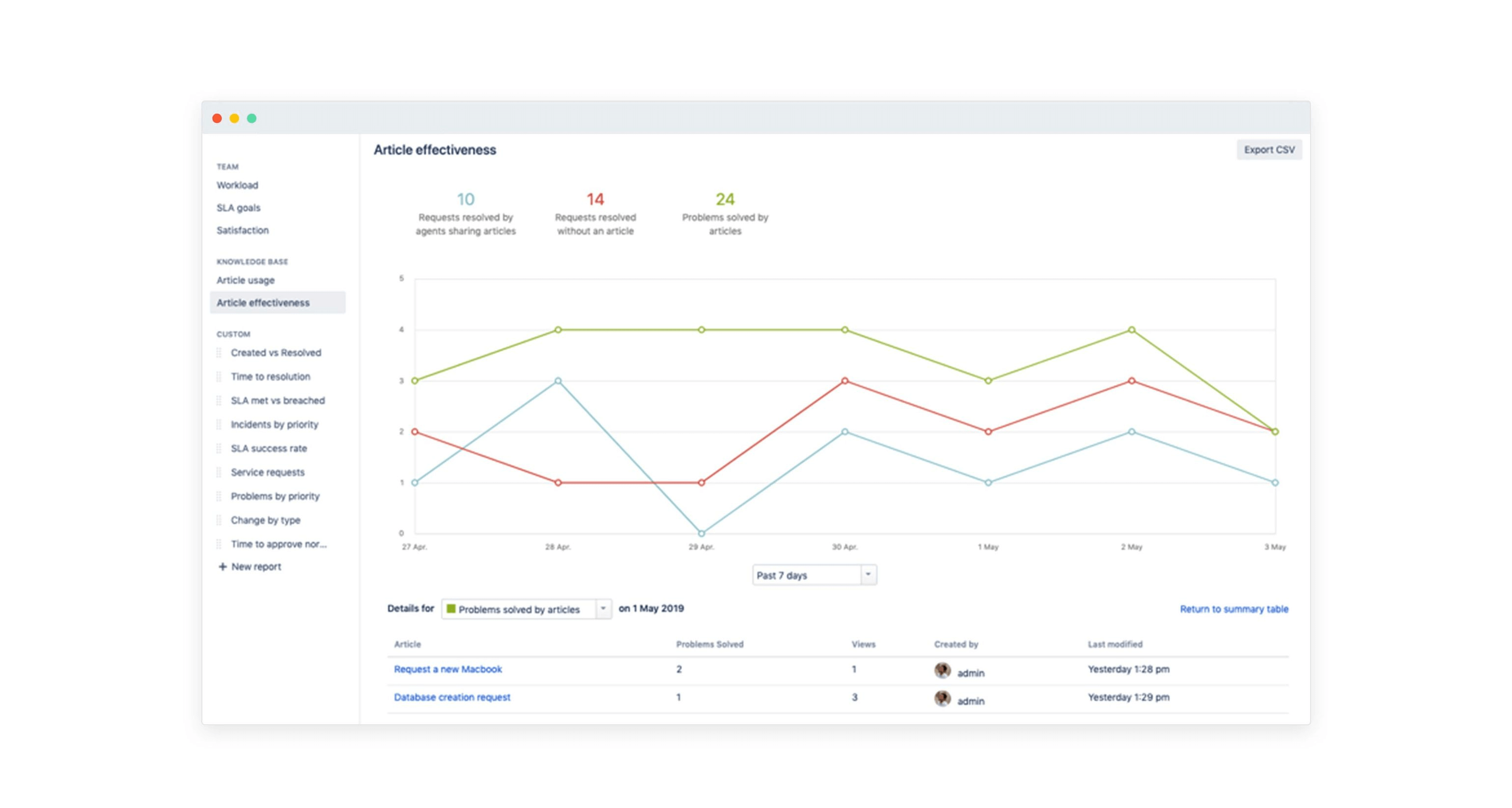 Approve employee requests on the go
---
Requesting approval for a new device or access to a system becomes easier when it can be tracked and approved in a Jira Service Desk ticket.
Coming Soon
Approvals now available in the new issue view
Teams using the new issue view in Jira Service Desk now have access to the approvals capability, allowing agents to add or edit approvers, submit approval decisions, and track the status of an approval.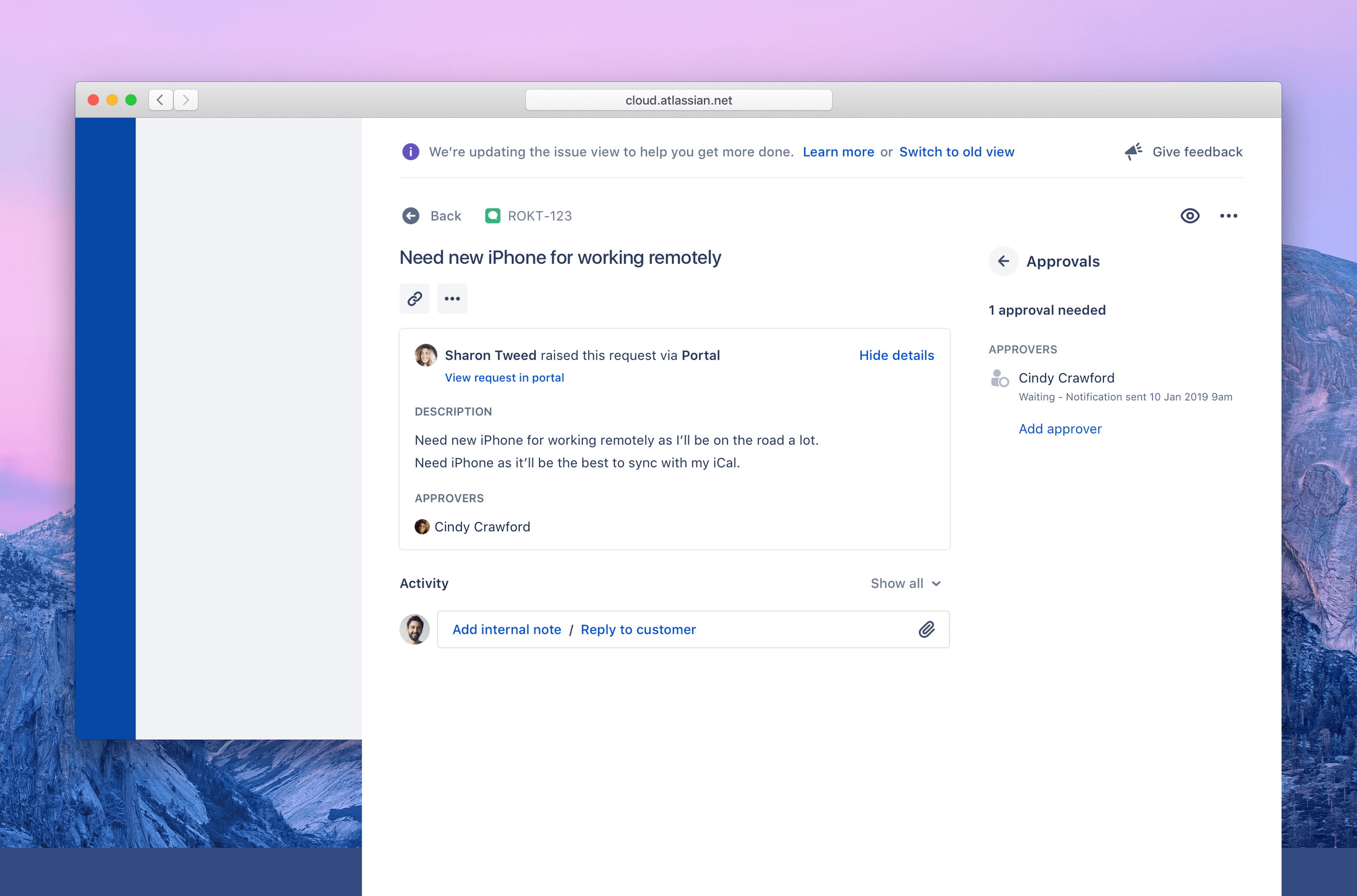 Mobile approvals
For business teams constantly on the go, you can also approve employee requests through the Jira mobile app and keep tickets progressing. This update is coming late November.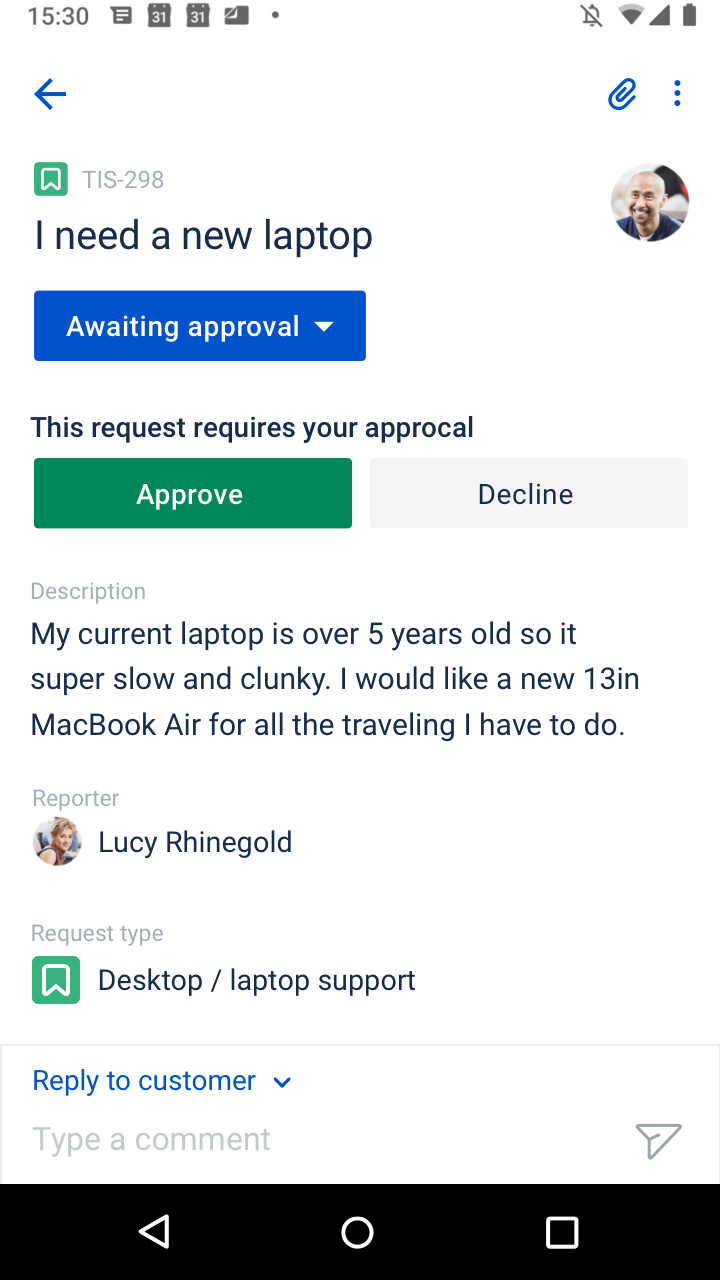 Resolve incidents fast as an integrated team
---
We're working hard on new incident management capability for Jira Service Desk and Opsgenie customers. Some exciting new features have launched to make your incident management process more seamless.
With Opsgenie and Jira Service Desk combined, businesses can bring development, service, and operations teams together using a single platform to resolve critical incidents.
Coming Soon
Set up incident management with Opsgenie
The Jira Service Desk integration is now available for those using the Opsgenie Essentials plan. Customers wanting to set up alerts and have them integrated into their Jira Service Desk tickets can do so seamlessly.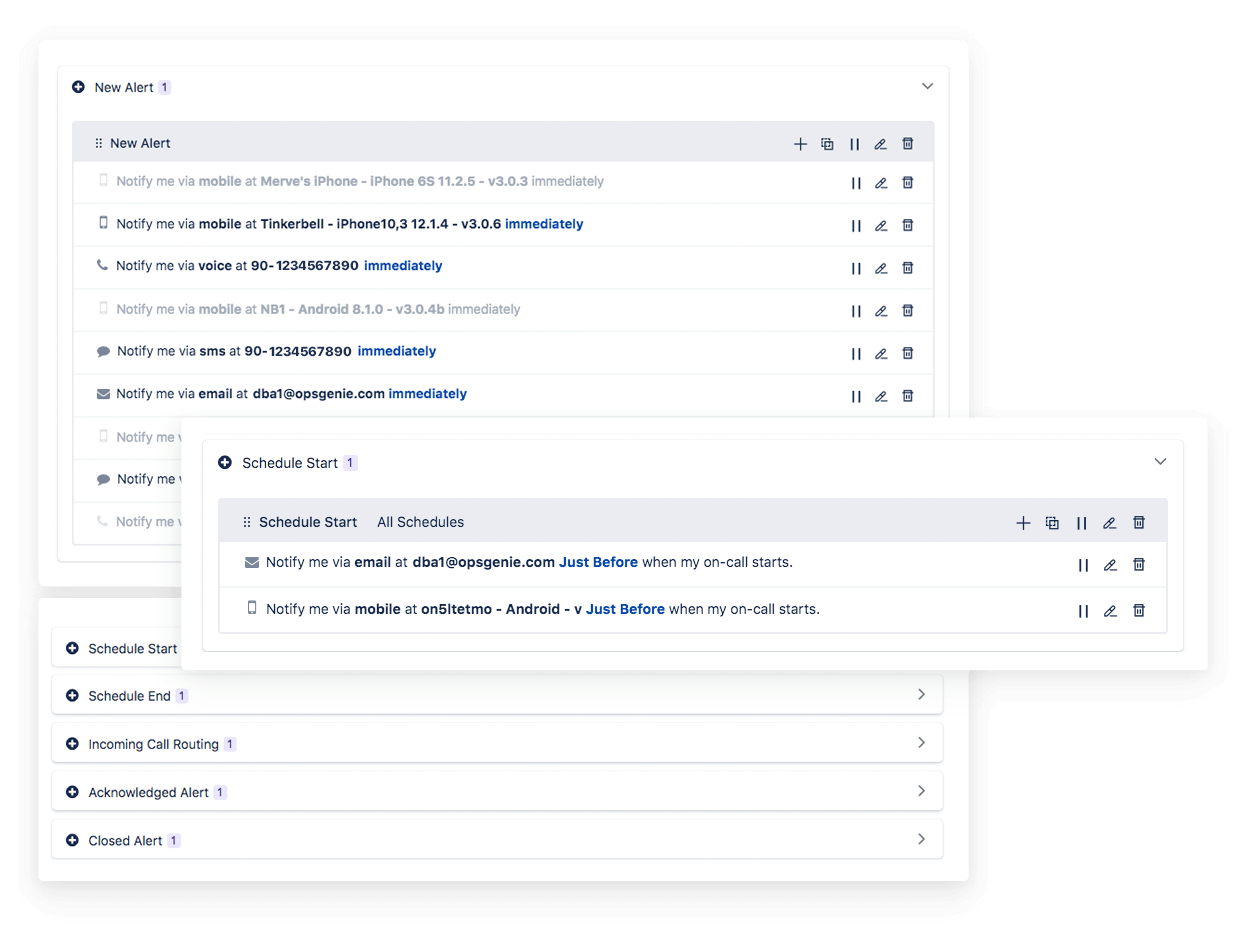 Communicate effectively during the incident and post mortem
With a new Zoom integration, incident responders can jump on a call and resolve problems without the back and forth of email.
Opsgenie also released a new feature that helps you identify when an incident requires a post mortem. Read more here.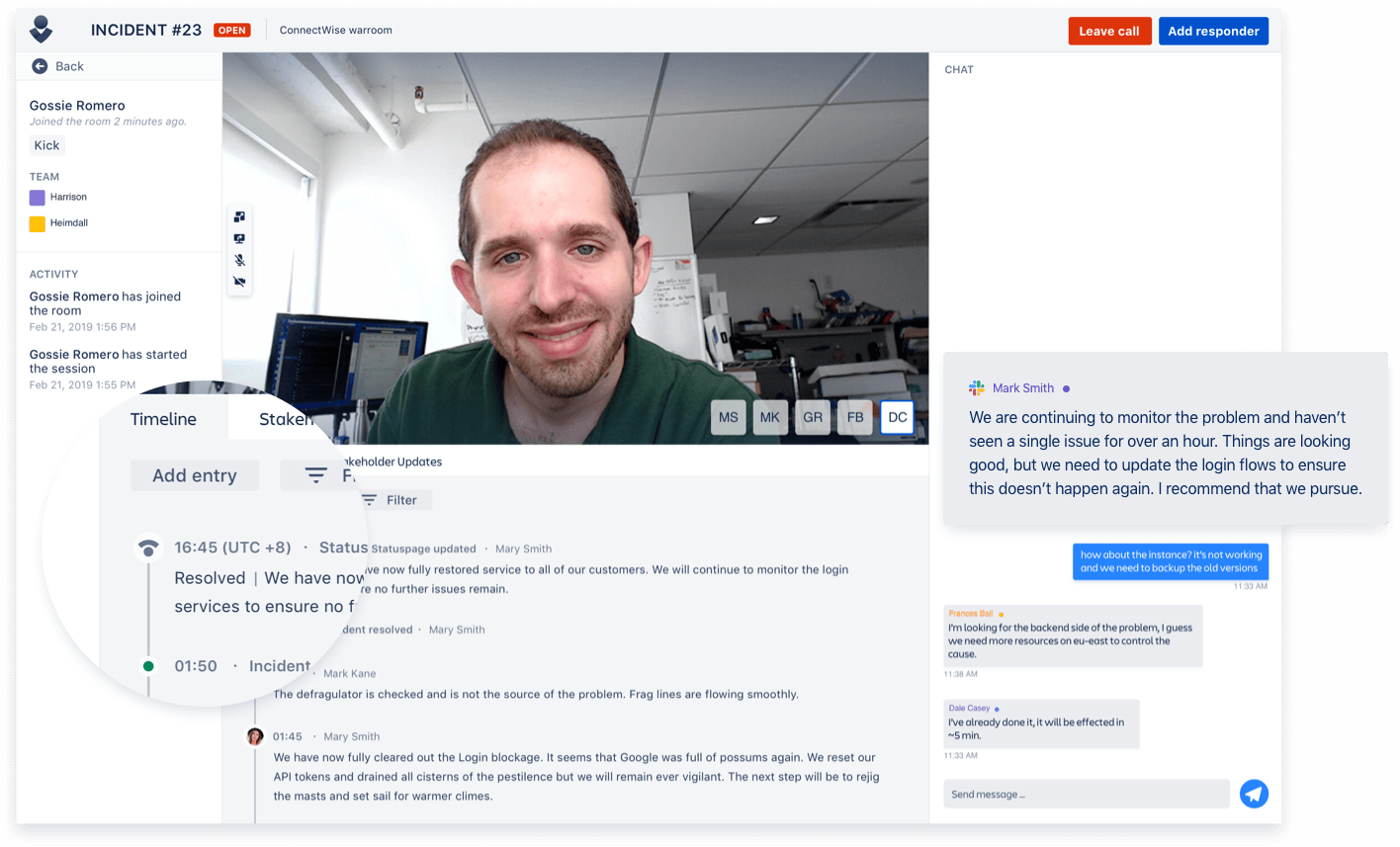 Proactively manage your assets by using one of Atlassian's leading marketplace apps. HR and IT can track assets linked to employees, with full historical context all within a Jira Service Desk ticket. 
Coming Soon
Asset management capability is now in next-gen
Next-gen just launched language support to allow more flexibility when communicating with help seekers in multiple languages. Visit this page to learn more about next-gen capability.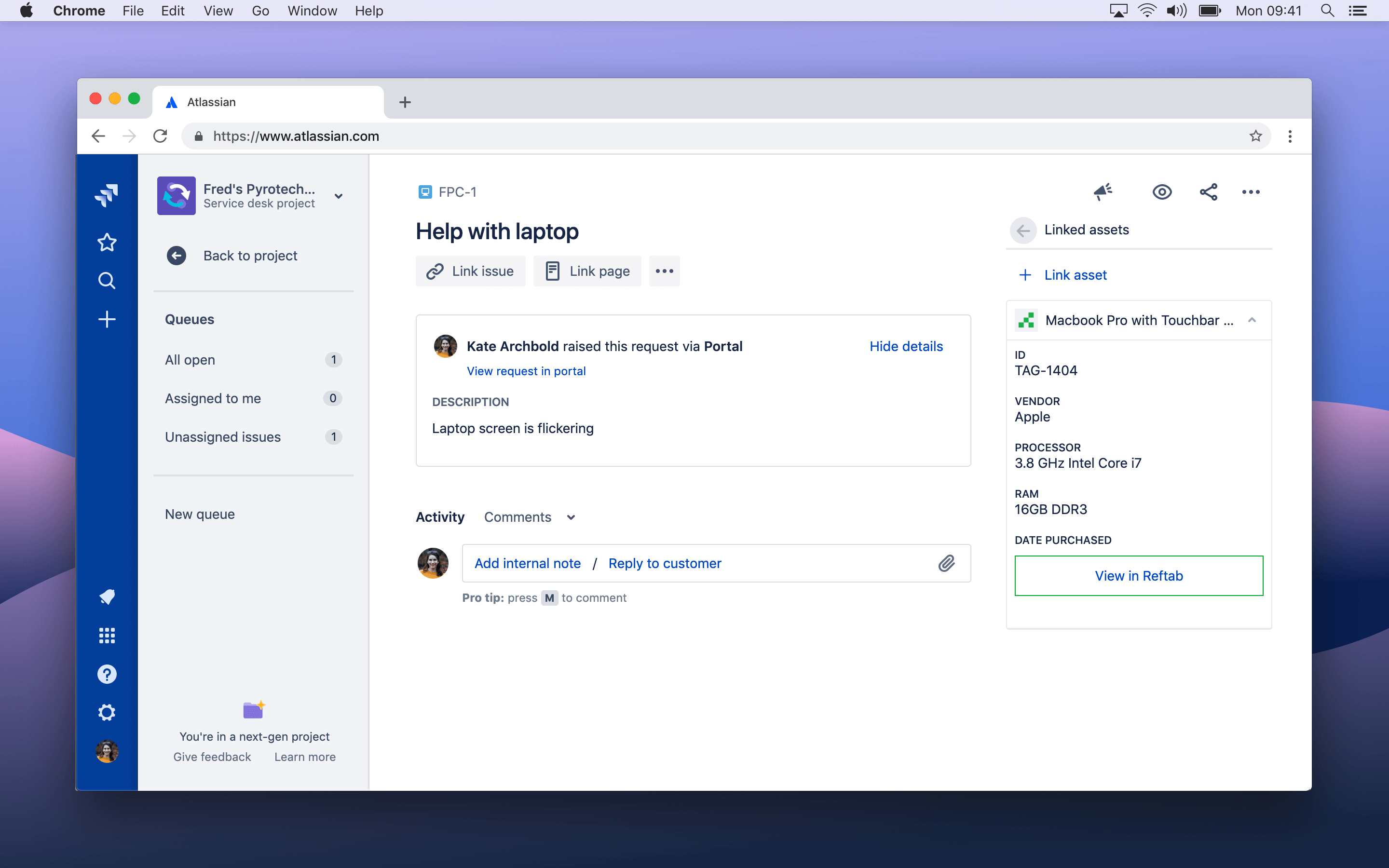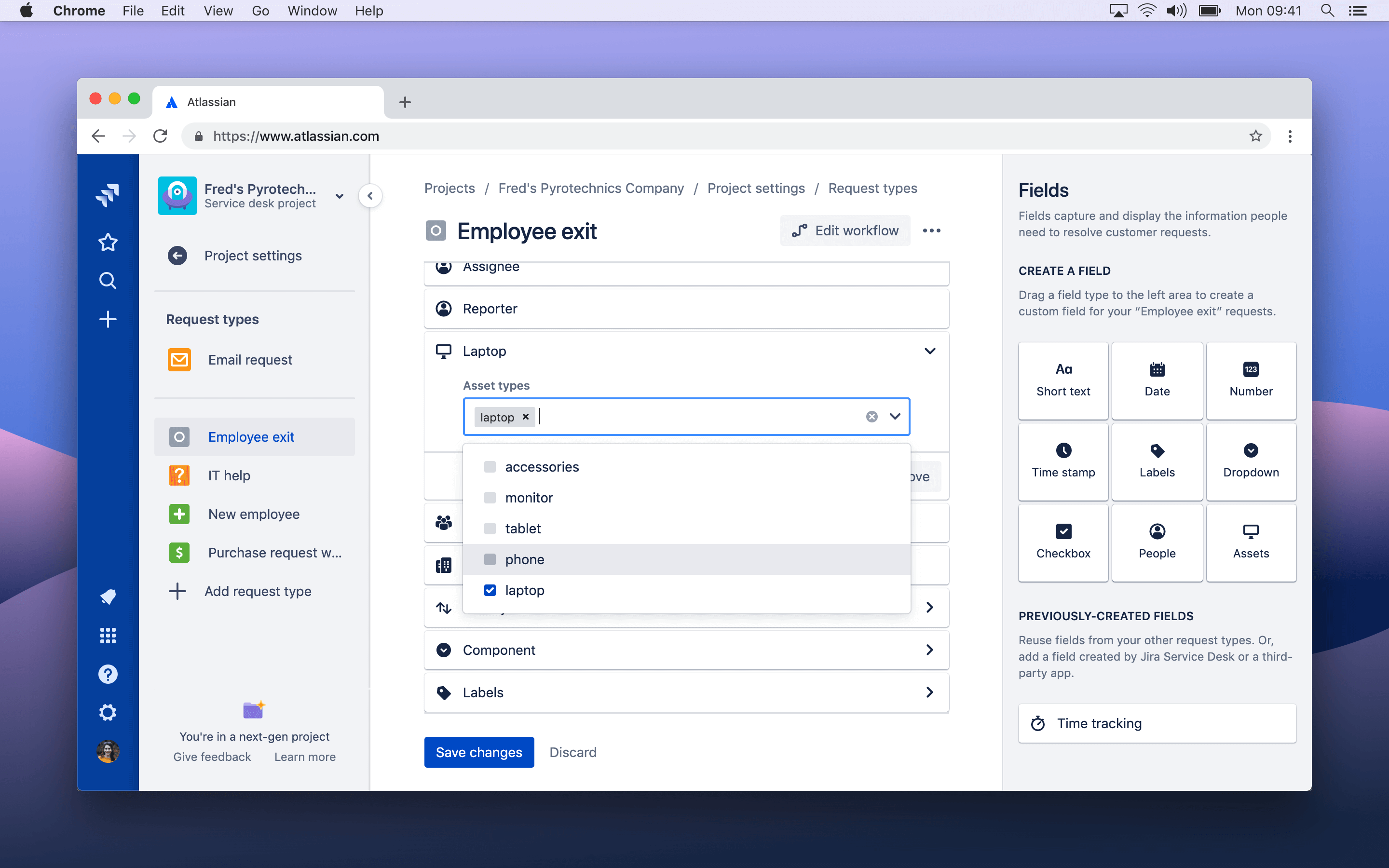 *Next-gen is the new configuration and project setup experience.
New VMWare integration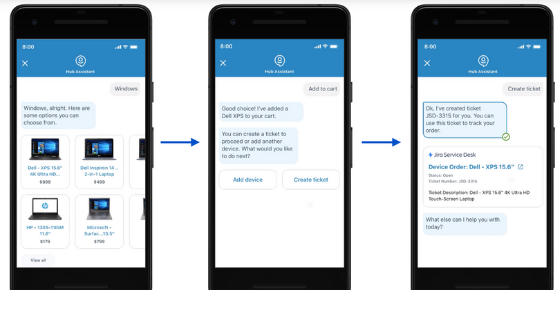 Explore marketplace apps within your project
Access and discover leading marketplace apps and more right within the newly available "Apps" tab found in your project settings view.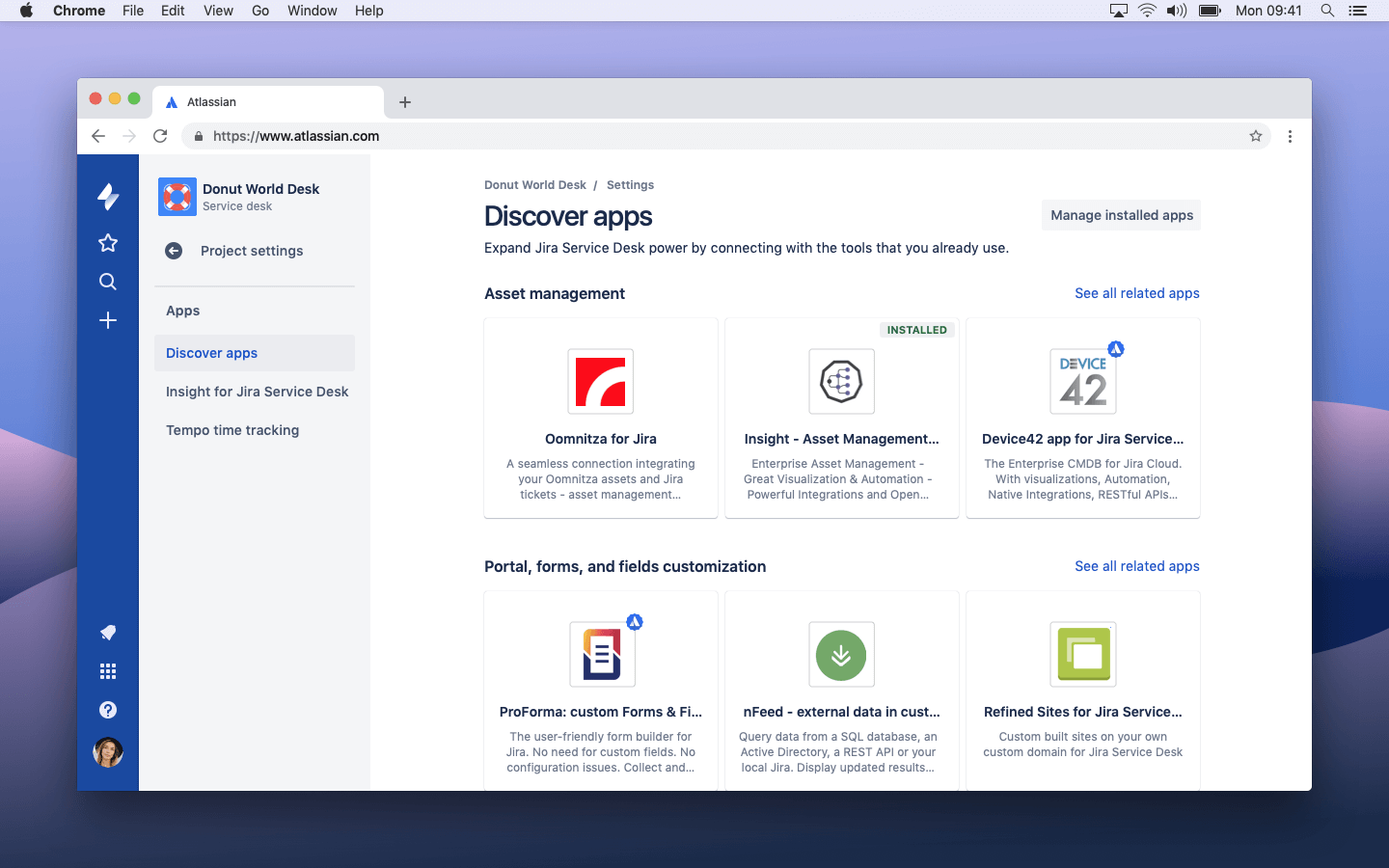 Never miss an email your customers send
---
Emails is an essential channel for your teams to access help. And we know how frustrating it is when emails go missing or never make it through a spam filter.
Coming Soon
New allow list for email domains
Stay on top of all tickets that get emailed through by adding domains to the new allow list in Jira Service Desk.