eBook
Atlassian Cloud: Resilience by Design
Executive summary
Application downtime is unpredictable and when it does happen, the costs are high. When it comes to Atlassian Cloud, resilience is a core design principle of our platform. We achieve a high degree of resilience in our cloud platform, via our technical capabilities and the shared responsibility model between you, Atlassian, and our infrastructure provider, AWS.
In this eBook, you'll learn about the design of our cloud platform that aims to reduce downtime and our strong features guaranteeing robustness and reliability.
Explore resilience as a key design principle of the Atlassian Cloud Platform.
Discover Atlassian's shared responsibility model for resilience between you, us, and AWS.
Understand how Atlassian offers comprehensive measures for protecting data and efficient recovery.
Uncover how Atlassian ensures effective incident management and transparent communication.
PDF content preview
Introduction
Digital transformation and its resulting application sprawl have increased your organization's downtime risk profile. According to a Gartner survey, each hour of downtime can cost mid to large-sized enterprises ~$0.3M/hour of downtime, underscoring the need for robust system resilience.
| | |
| --- | --- |
| Atlassian's Resilience Philosophy | Atlassian Cloud is built with resilience in as a core principle, prioritizing reliability, quick recovery, and proactive security management. This helps your organization minimize risks and focus on strategic tasks. |
| Shared Responsibility: Resilience as a Partnership | Shared responsibility is critical and lies at the core of our trust philosophy. Atlassian handles the application layer and customer data security, while AWS ensures infrastructure and network security. Your role includes managing application settings and user activities. |
| Infrastructure Availability and Redundancy | Atlassian Cloud services, hosted on AWS infrastructure, provide high availability with standby data copies in multiple AWS zones. This ensures your essential services function without interruption, reducing risks related to outages. |
| Infrastructure Security Management | Atlassian emphasizes strong security features, including encryption for data storage and secure data transmission. A centralized management system ensures a unified approach to security, facilitating efficient responses to security issues. |
| Data Protection Against Exfiltration | Atlassian uses robust methods like Amazon GuardDuty to prevent unauthorized data transfers. It also provides tools for monitoring active users and ensuring secure access, keeping your data safe and your operations smooth. |
| Data Backup & Disaster Recovery | Atlassian provides comprehensive backup strategies, including full and daily backups, to ensure effective data recovery when required. With features like delayed site and product deletion, your data is well-protected against accidental loss. |
| Incident Management & Communication | Atlassian provides a clear guide and tools for managing incidents, ensuring quick and efficient resolution. With robust communication channels, Atlassian ensures that you are kept informed about incidents promptly. |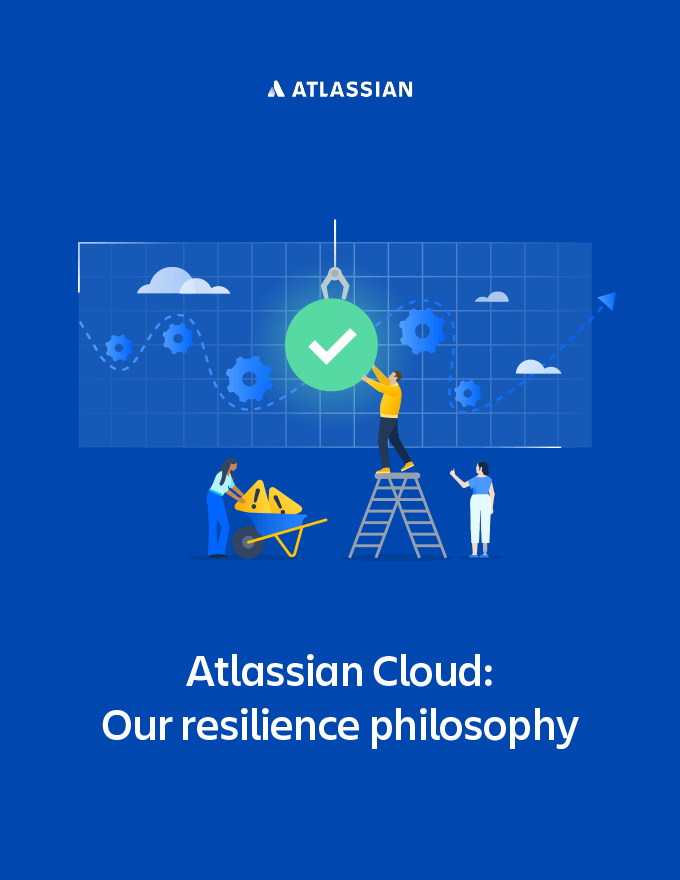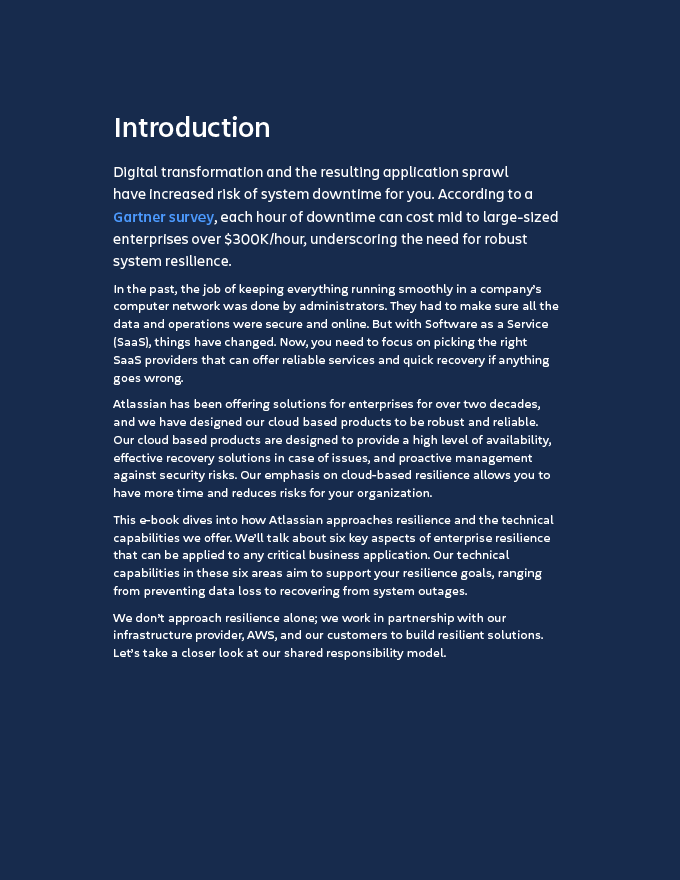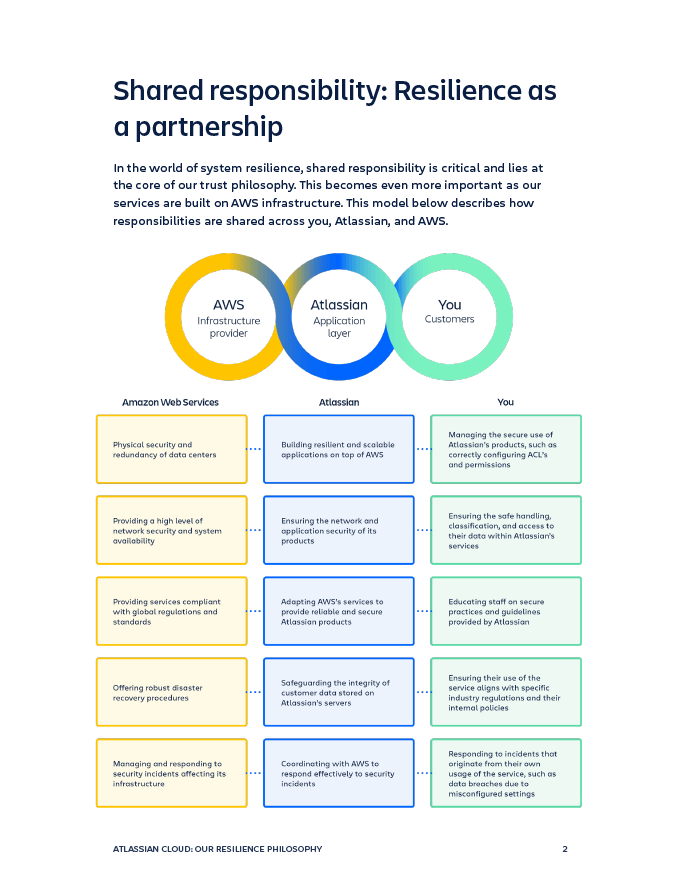 Download the eBook
Atlassian Cloud: Resilience by Design