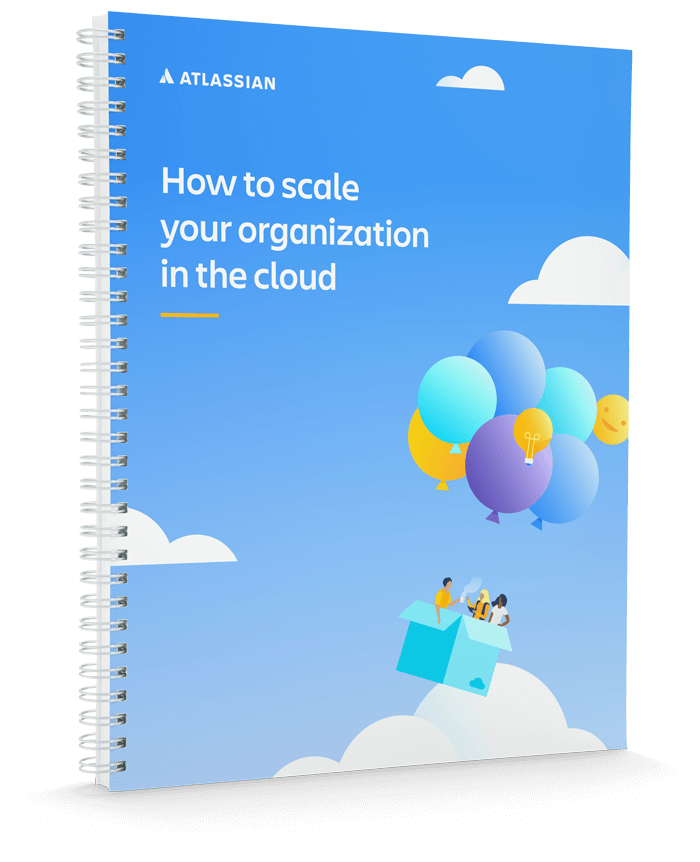 How to scale your organization in the cloud
Today, the modern organization must learn to grow in a rapidly changing environment. Outside of your team's walls, you're subject to changes in industry standards and market dynamics, especially as competitors adopt new tools and change the way they operate. Inside your organization, you have multiple teams, distributed in different locations, and working across multiple projects - all trying to stay productive and aligned.
Successfully scaling your organization isn't easy. In fact, roughly 90% of companies employ outside help to support their scale initiatives. In this paper, we'll discuss the common pitfalls, best practices, and how Jira Software and Confluence Premium can support your team in scaling reliably and confidently.
In this whitepaper, you'll learn:
The benefits of effectively scaling your business
Common challenges when growing your org
Playbook best practices to implement across your team
Questions to consider before you tackle your growth initiatives
How Atlassian Premium will empower and support your team