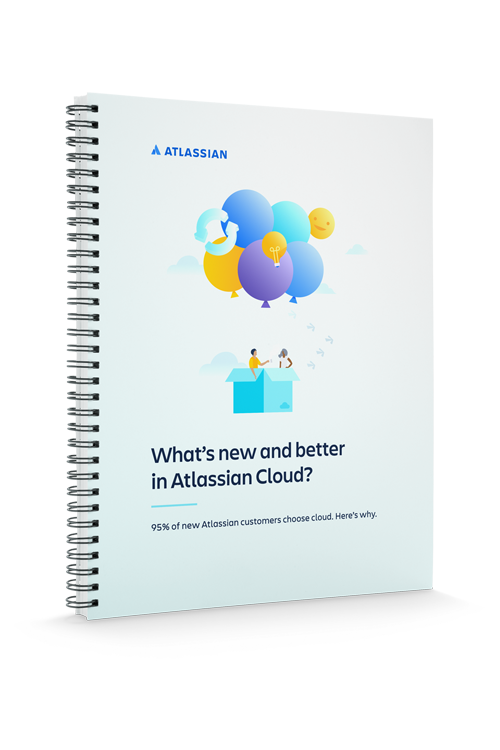 What's new and better in Atlassian Cloud?
This eBook is designed to give admins and end users an idea of what to expect on cloud and breaks down the key differences between cloud and server at the platform and product level. Curious about what life on cloud would look like? Or why we think it's such a great place for our customers to land? Look no further.
There's lots to evaluate when considering a move to cloud, but understanding what you'll gain and what will change in the process is a big part of it. This eBook can be used to get to know our cloud products, to educate stakeholders and decision makers on cloud, or even to build a migration business case. Because there's lots to love about Atlassian's cloud products, as well as some key differences to be sure you understand. This eBook is a great first step.
In this ebook, you'll learn:
How the Atlassian cloud platform differs from server and Data Center
What's new in cloud across Jira Software, Confluence, Jira Service Management, and Bitbucket