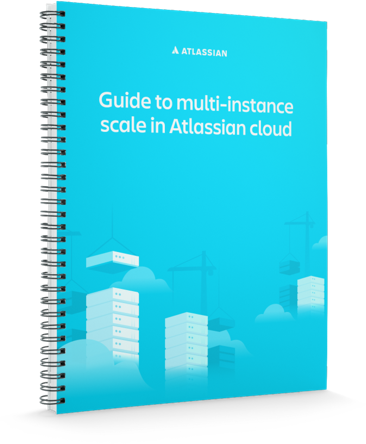 Guide to multi-instance scale in Atlassian cloud
Adoption of Jira or Confluence often starts at the team level. But as organizations look to scale these products across the company, natural barriers such as the need for autonomy, regional security requirements and complex custom workflows arise. It becomes critical to deftly balance the need for customizable solutions with ensuring organization-wide governance and cross-team collaboration.
In this guide, we'll walk you through how Atlassian's Enterprise offerings for Jira and Confluence address the above challenge and enable you to unify and extend your organization's collaboration with Atlassian tools and practices.
In this whitepaper, you'll learn:
How to support the need for customization while ensuring org-wide governance
Centralize user access management and enable granular permissions
Ensure compliance with company's security policies with tools to customize as needed
Enable effective cross-team collaboration and alignment
Scale across multiple teams without blowing your budget