Fast customer-led development

Discover how UserTesting ships work 3x faster with this Atlassian template bundle.
Jira Software, Jira Product Discovery, Confluence

2 pre-configured, customizable Jira Software project templates

2 third-party integrations: Slack & UserTesting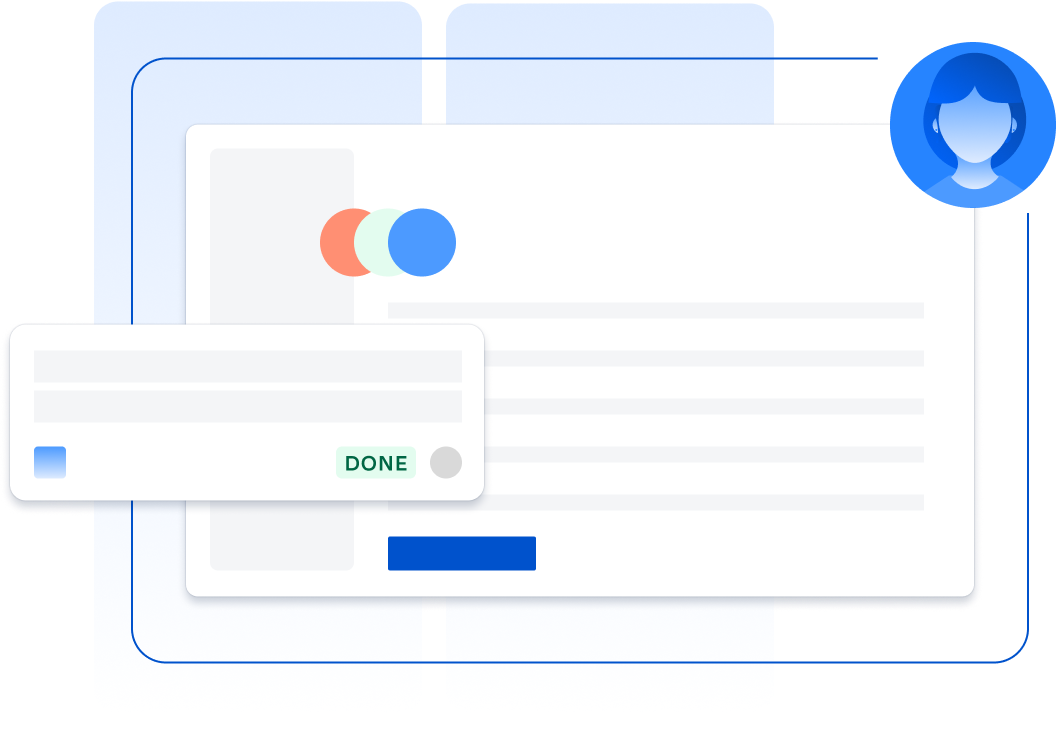 Be inspired by UserTesting's way of working
Includes 2 Jira Software project templates: one for designers to design and test, one for developers to build and ship.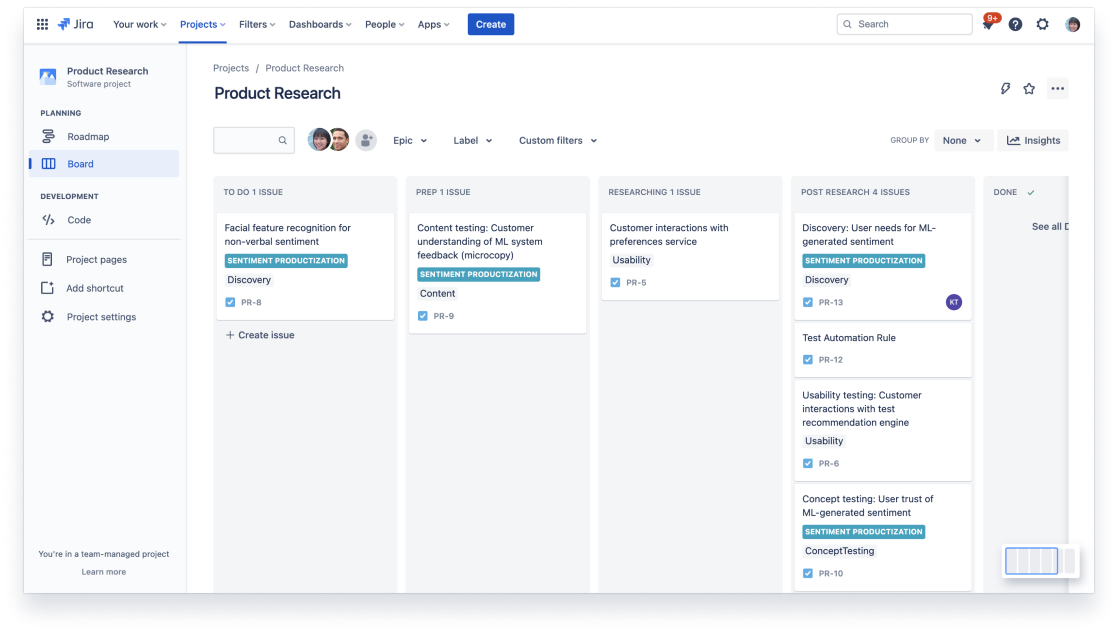 Capture ideas and collaborate with stakeholders, so everyone's on the same page.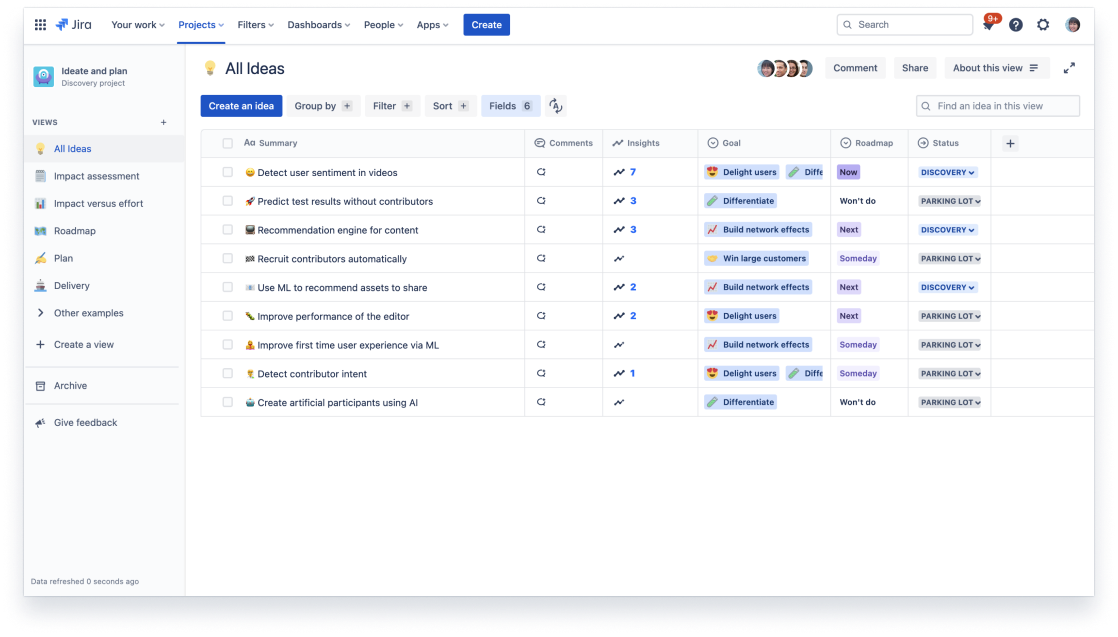 This is your team's single source of truth for planning, strategizing, and goal-setting.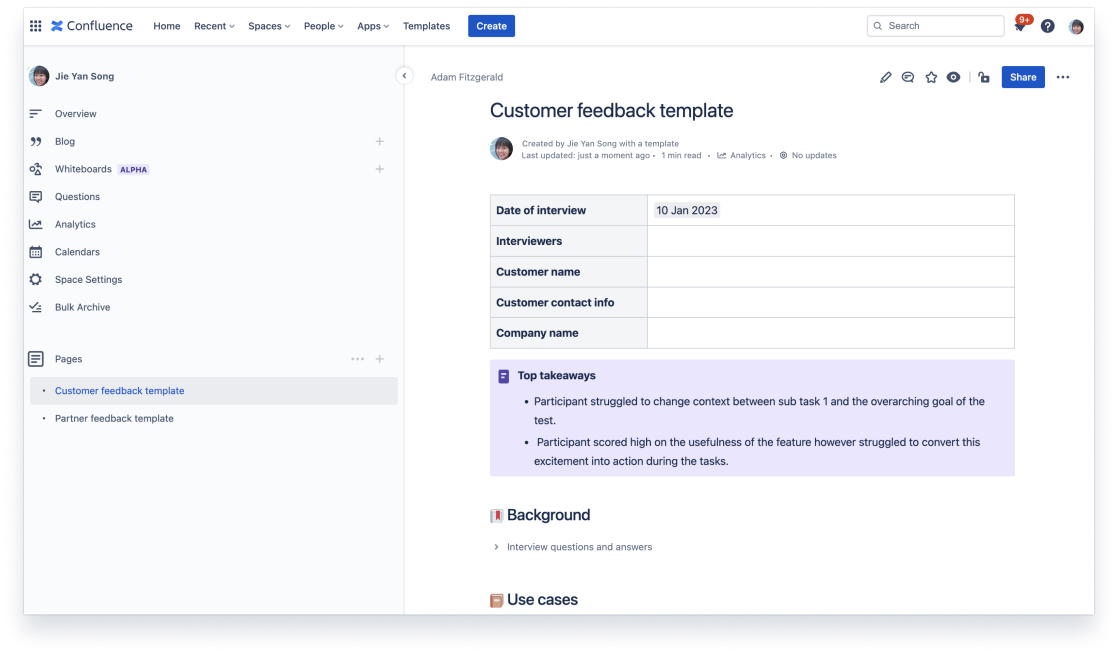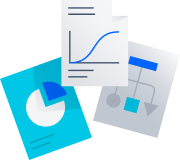 Save time
With 2 pre-configured Jira project templates, you can accelerate through the set-up stage and hit the ground running.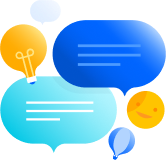 Connect your entire workflow
Trust Jira to bring it all together with dedicated tools for every team, for the ultimate cross-product collaboration from building to shipping.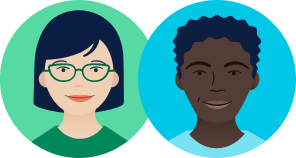 Learn from the best
See how the best in the business use Atlassian products to reach their goals.