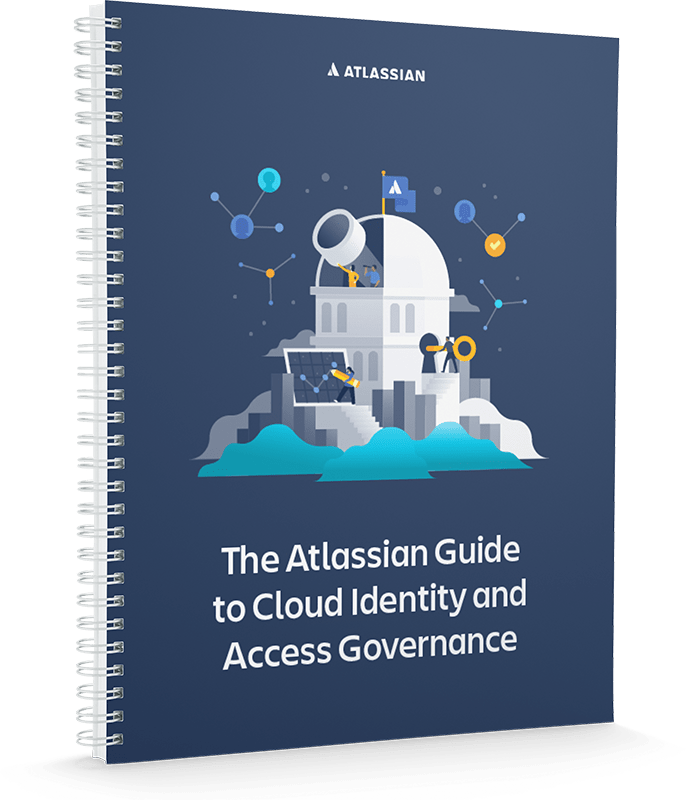 The Atlassian Guide to Cloud Identity and Access Governance
Understand and implement a centralized cloud IAM solution
Unlike times past when on-premises software was behind a firewall and organizations worked in just a handful of centrally managed applications, today individual teams now adopt cloud tools that solve for specific business problems. Often, they're integrating multiple applications via APIs, and spreading valuable—and sometimes sensitive—data across multiple software vendors.
This brings about the biggest challenge of modern IT: Keeping your company data secure across a growing number of applications and endpoints.
Moving your organization's sensitive assets to the cloud requires different—and greater—control over which employees can access those cloud apps and services. This aspect of IT governance—cloud identity and access management (IAM)—is the key to overcoming the biggest challenge in digital transformation.
In this whitepaper, you'll learn:
How the approach to cloud IAM differs from on-premises solutions
The benefits to cloud IAM in terms of automation, productivity, and security
How to get started with cloud IAM and build a plan for change
How Atlassian cloud products work with your cloud IAM approach