OKRs template
Set big, hairy, audacious goals and strategize ways to reach them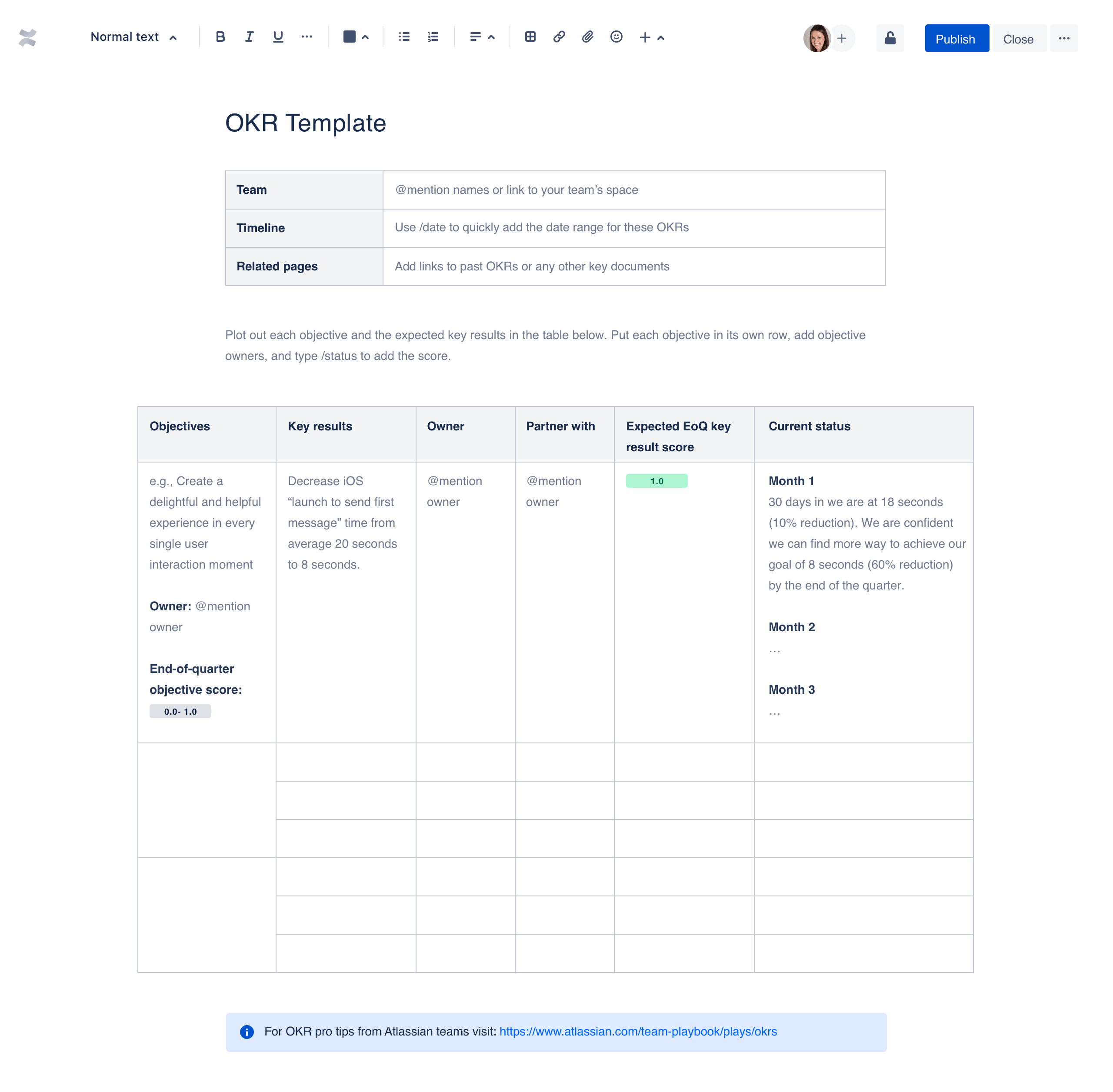 OKRs template
Accomplishing your team's big vision won't happen by maintaining the status quo. Use the OKR goal-setting methodology and facilitation instructions to push your team beyond their comfort zone. This Objective (O) and Key Results (KR) framework will not only give your team a clear definition of success, it also you ensures you have a measurable way to track your progress along the way.
To access this template in Confluence Cloud, click on
in the left sidebar.
Use this template to:
Set big, hairy, audacious goals and strategize ways to reach them.
Bring your team together to align on the top priorities for the coming year, quarter or month.
Keep your team focused on outcomes instead of outputs of effort.