Message House template
Keep your product or campaign message consistent by aligning everyone with a message house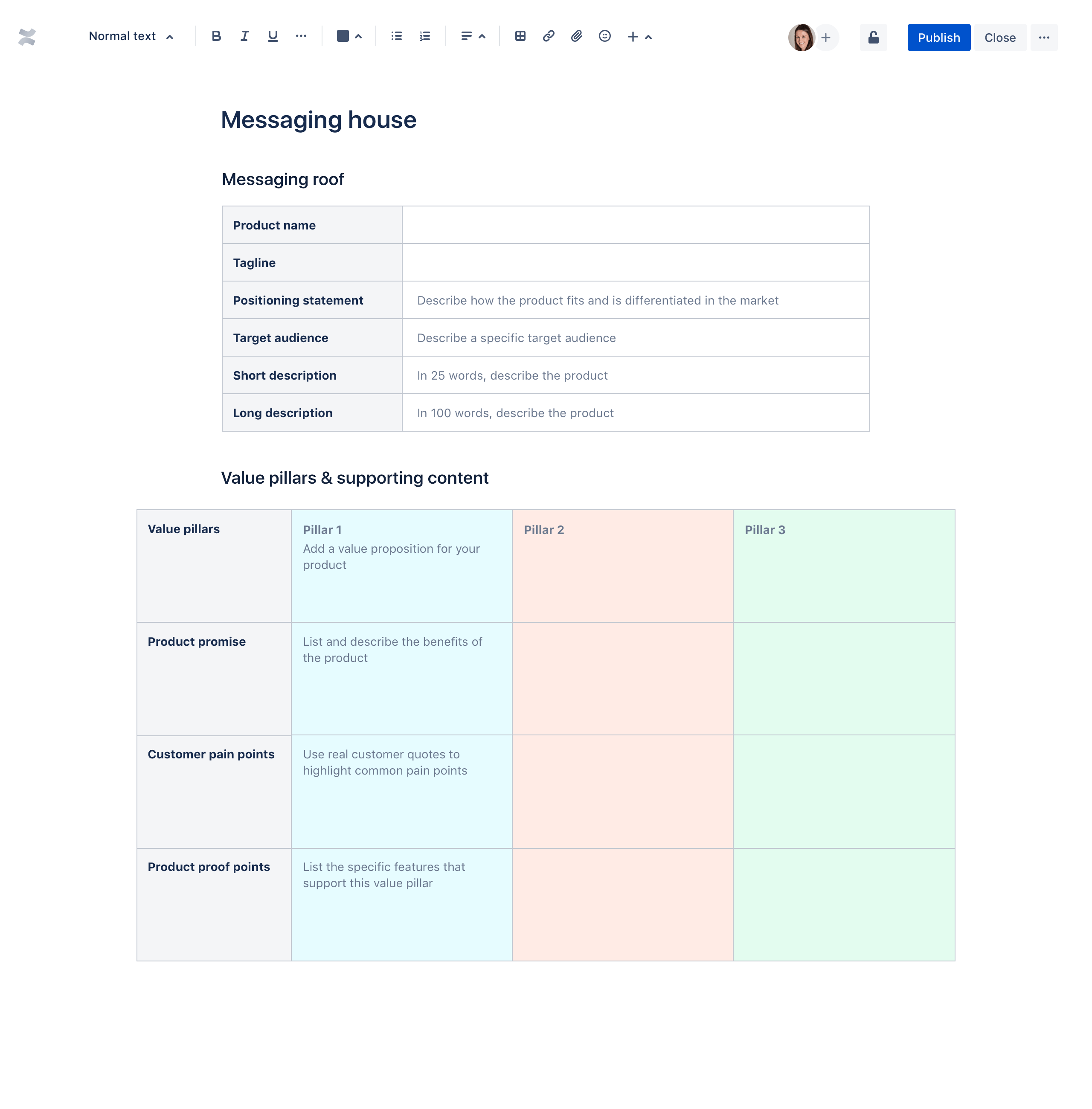 Message house template
A message house serves as the messaging foundation for marketing assets used in product launches and campaigns. Use it as a reference guide for all teams involved in a launch to help to keep your message consistent across channels and programs. Develop messaging by focusing on the overall value proposition that you want to convey, as well as the key core messages and the facts, evidence and proof points that support them.
To access this template in Confluence Cloud, click on
in the left sidebar.
Use this template to:
Document core messages of a campaign
Align teams supporting the campaign
Develop value pillars of a product launch