Jira Service Desk for Mobile
With Jira Service Desk for Mobile you can deliver great service on the go.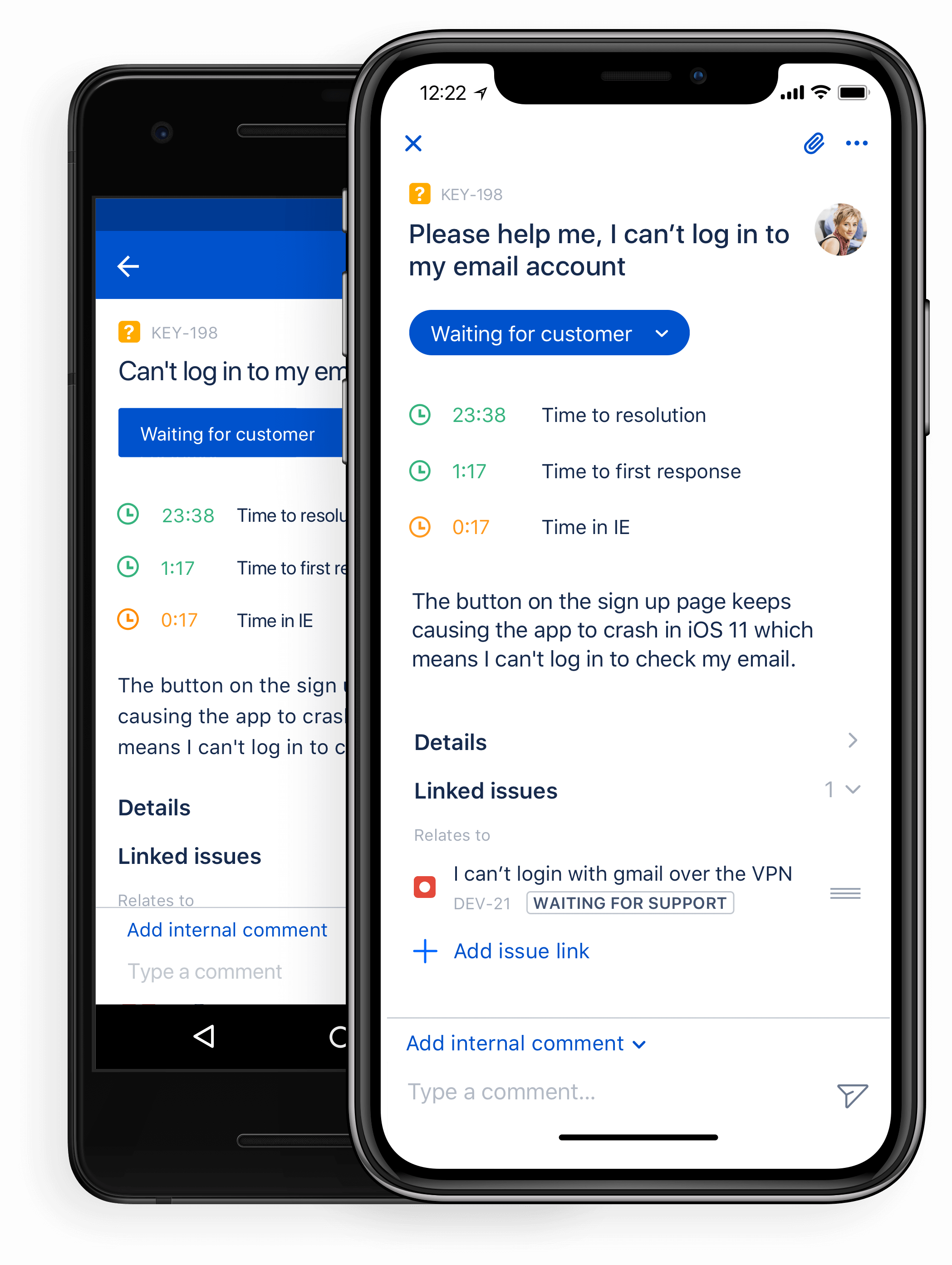 Step 1: Start a trial
Jira Service Desk for Mobile requires a Jira Service Desk Cloud instance. If you don't have it, begin a free trial now.
Step 2: Download the app
Get Jira Service Desk for mobile by downloading the Jira Cloud for iPhone or Android app and provide great service from anywhere.
Know-tifications on the go
Stay in the know with push notifications. Get notified instantly on breached SLAs and requests that are assigned, reported, watched, and @mentioned. Or personalize your notifications and receive only what is most important to you.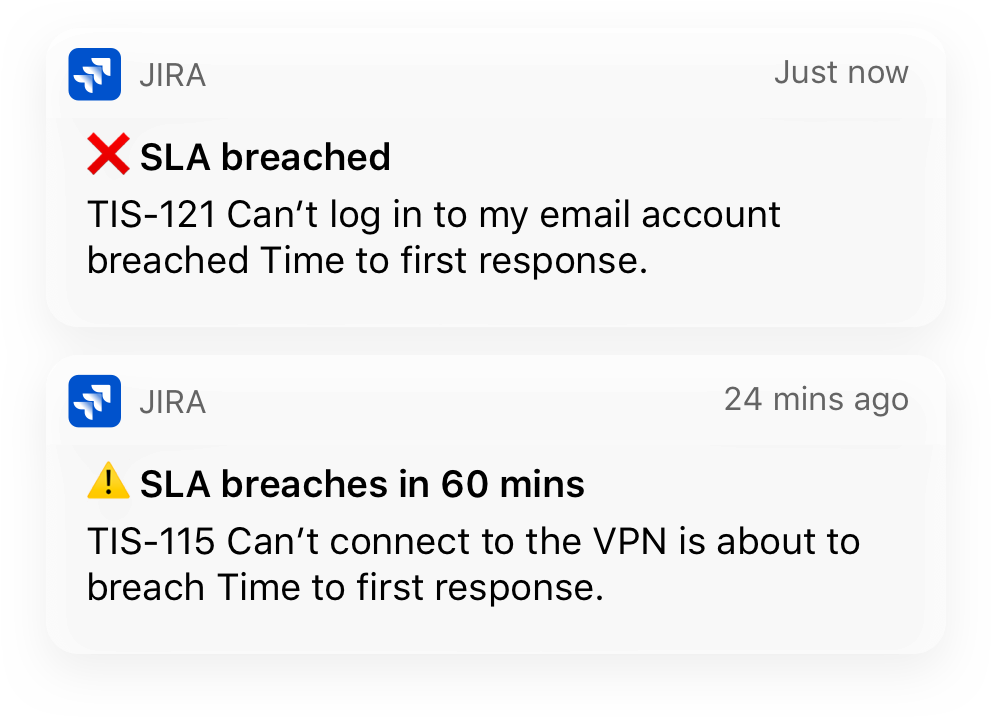 Stay on top of your queues
Agents can quickly assign or transition issues with a single swipe.
All the details, on the go
Gain complete context into your requests like ticket details and SLAs directly from the palm of your hand.
Dev and IT better together
Agents can easily stay in-sync with their development teams by linking requests with software issues.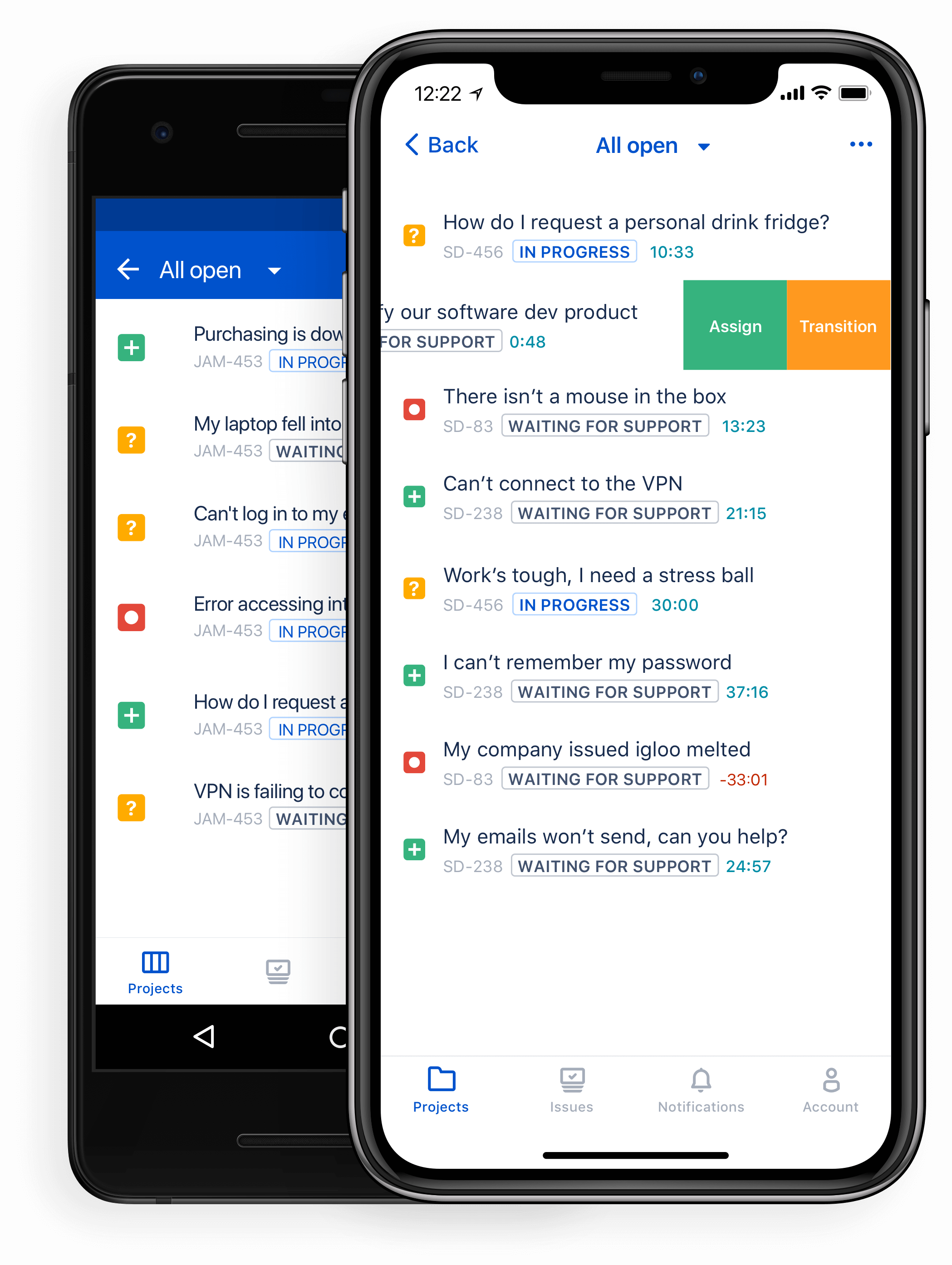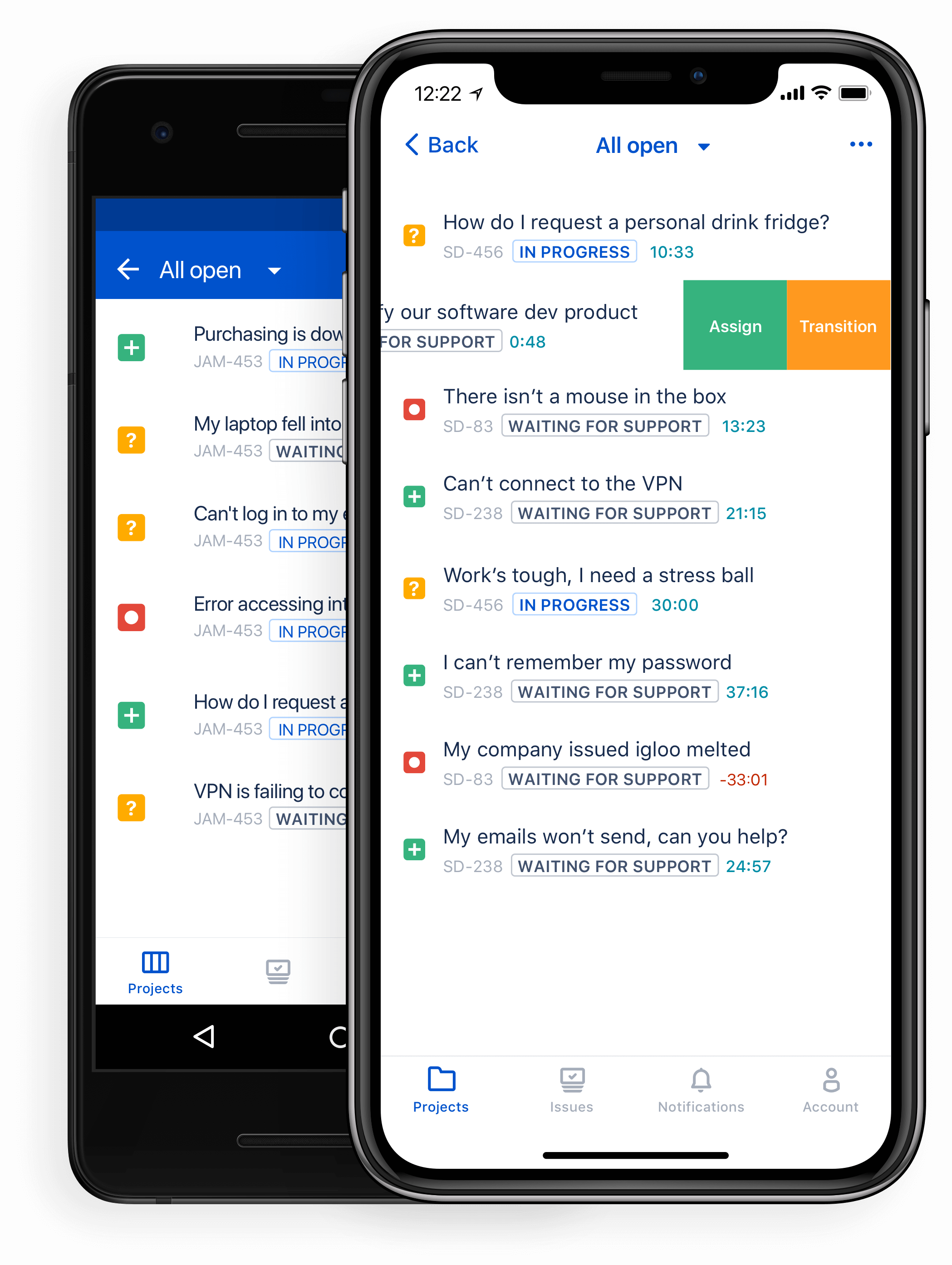 Keep everyone in the loop
Comment internally to your teams and reply directly to your customers so you can always deliver outstanding service.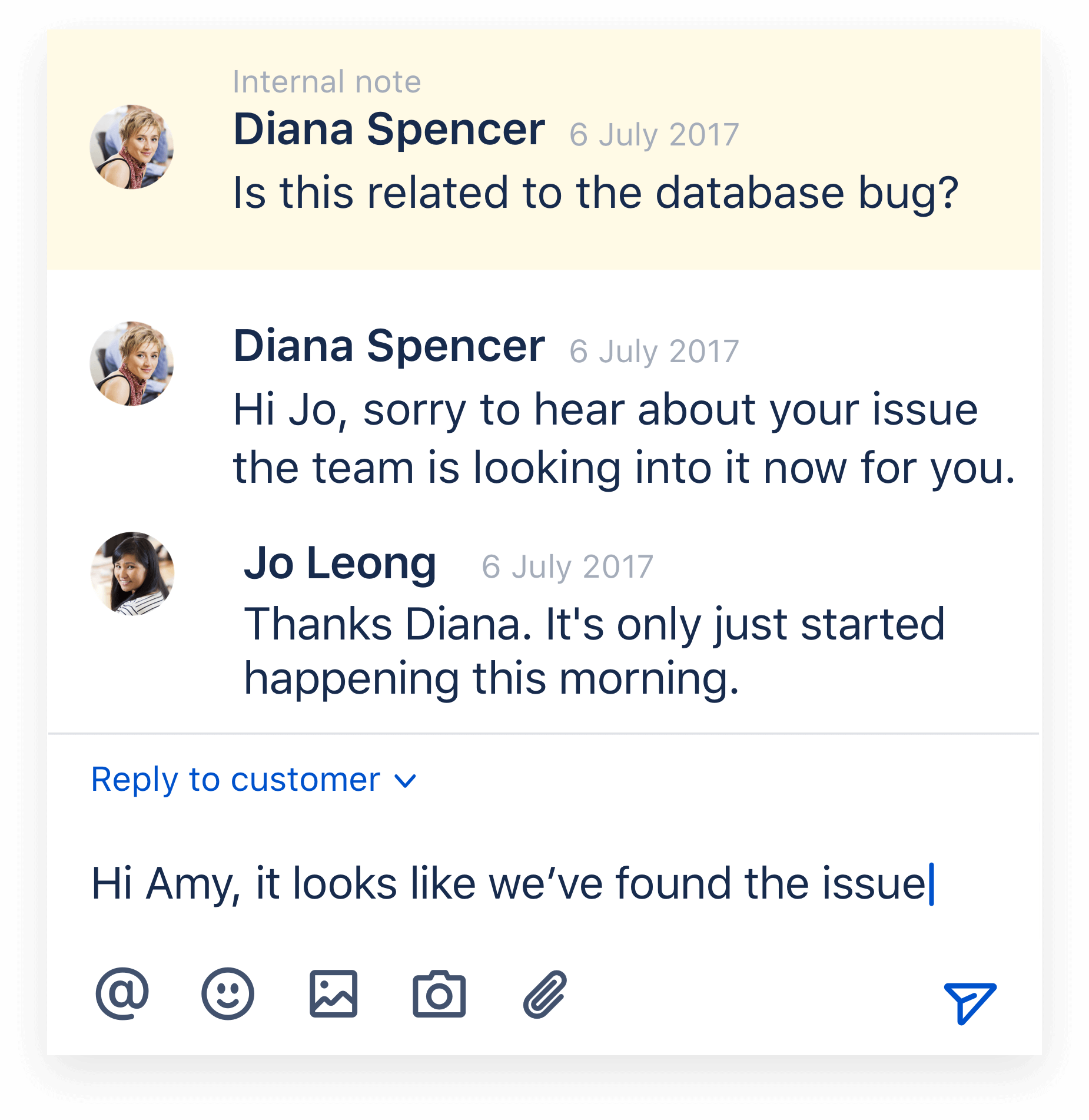 Get started today
Jira Cloud Mobile requires a Jira Cloud instance. If you don't have Jira Software
or Jira Service desk, start your free trial now.