Tackle the impossible with Atlassian. Catch up on sessions from Team '23, now available on demand. Watch now →
Transition plan template
by Atlassian
Create a comprehensive transition plan to provide your successor with key details.
Use template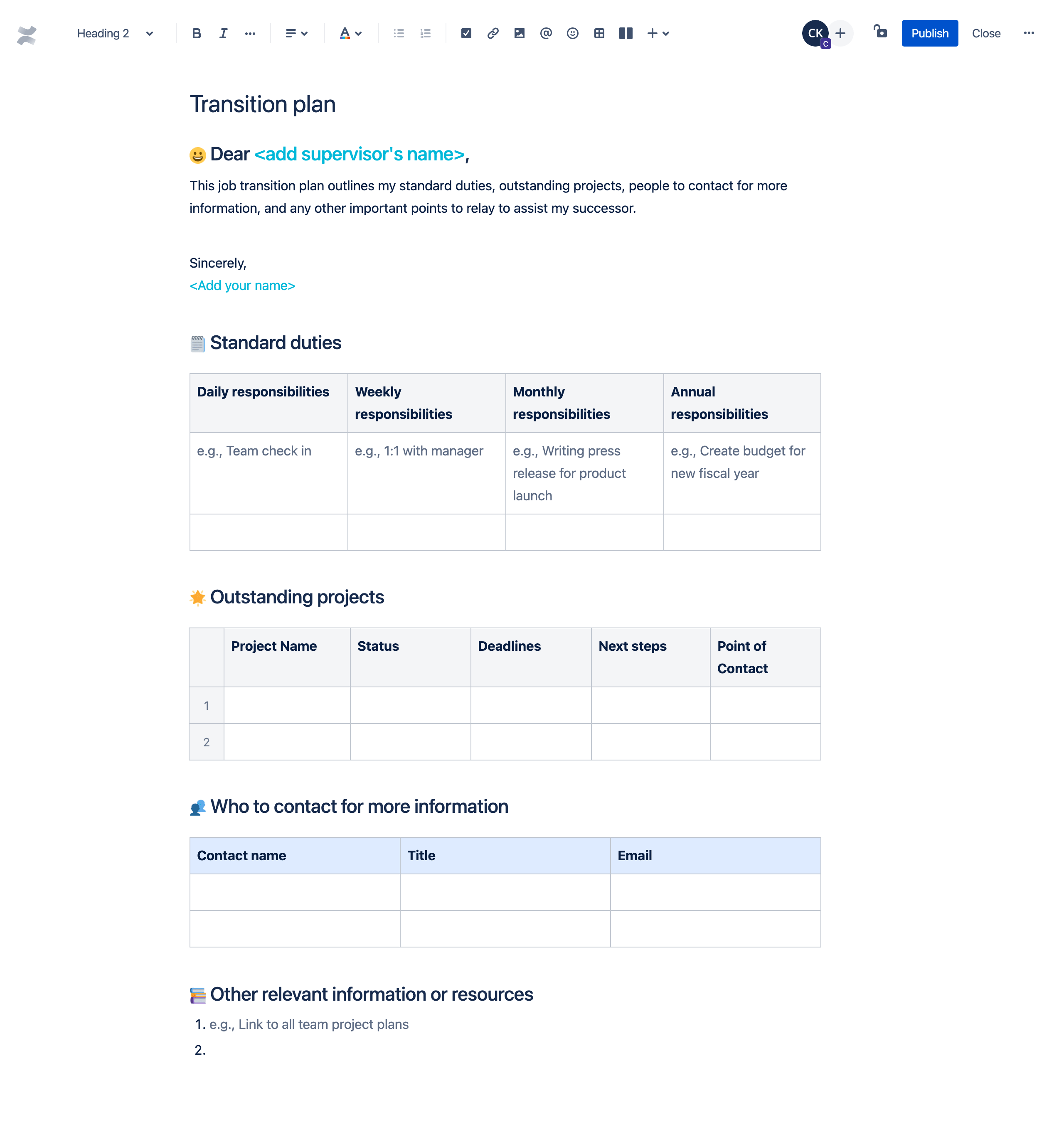 Creating a plan when you or a team member is transitioning out of a role can help keep continuity on the team and with business. This knowledge transfer provides a nice approach for management to set the next person in the role up for success.
How to use the transition plan template
Step 1. Write a letter to the supervisor
Start the plan with a letter of intention to provide as many details as you can on the role to help ease any unrest or tension with the transition.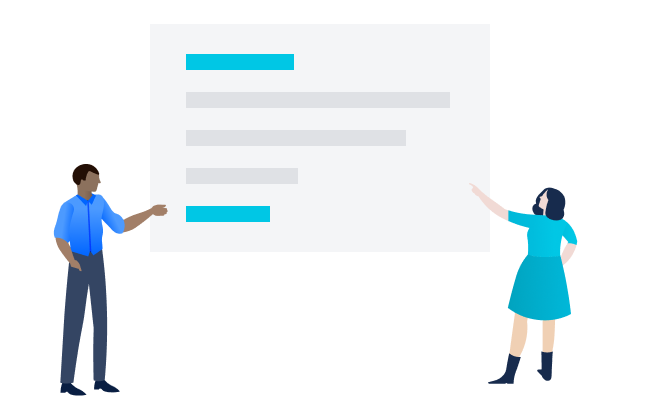 Step 2. Outline the details
Now that you have acknowledged you are providing a plan, provide the standard duties of the role, such as daily, weekly, monthly, and annual responsibilities. The next section includes any outstanding projects in terms of their status, deadlines, and needed next steps by the new person in the role.
Step 3. Add people to contact for more information.
Providing a list of people coworkers and the new person can contact to get more information is super helpful. Additionally, you should add any relevant links or files for resources that would be useful.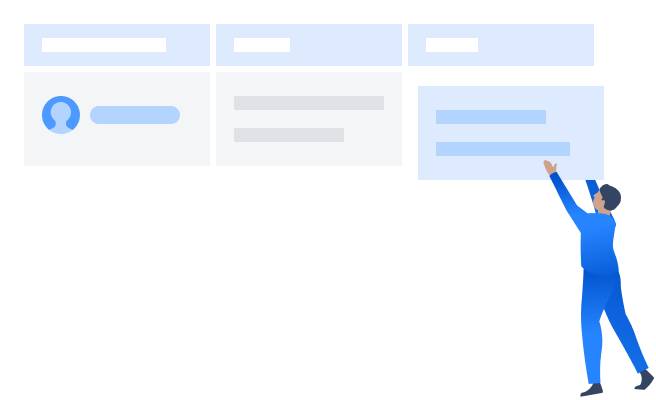 ---
Atlassian is an enterprise software company that develops products for software developers, project managers, and content management.
More project planning templates View all
Brainstorming

Plan, run, and document a remote brainstorming session for your next great idea.

Steven Bao

R&D Program Manager
Atlassian

Business status update

Provide regular updates to leadership and the wider team on business and product performance.

Capacity planning

Take the guess work out of your estimation and prioritization.