Reporting in Jira Software
Deliver value to customers faster with real-time insights at your fingertips. Jira Software enables teams to make data-driven decisions with agile reports, dashboards, and more.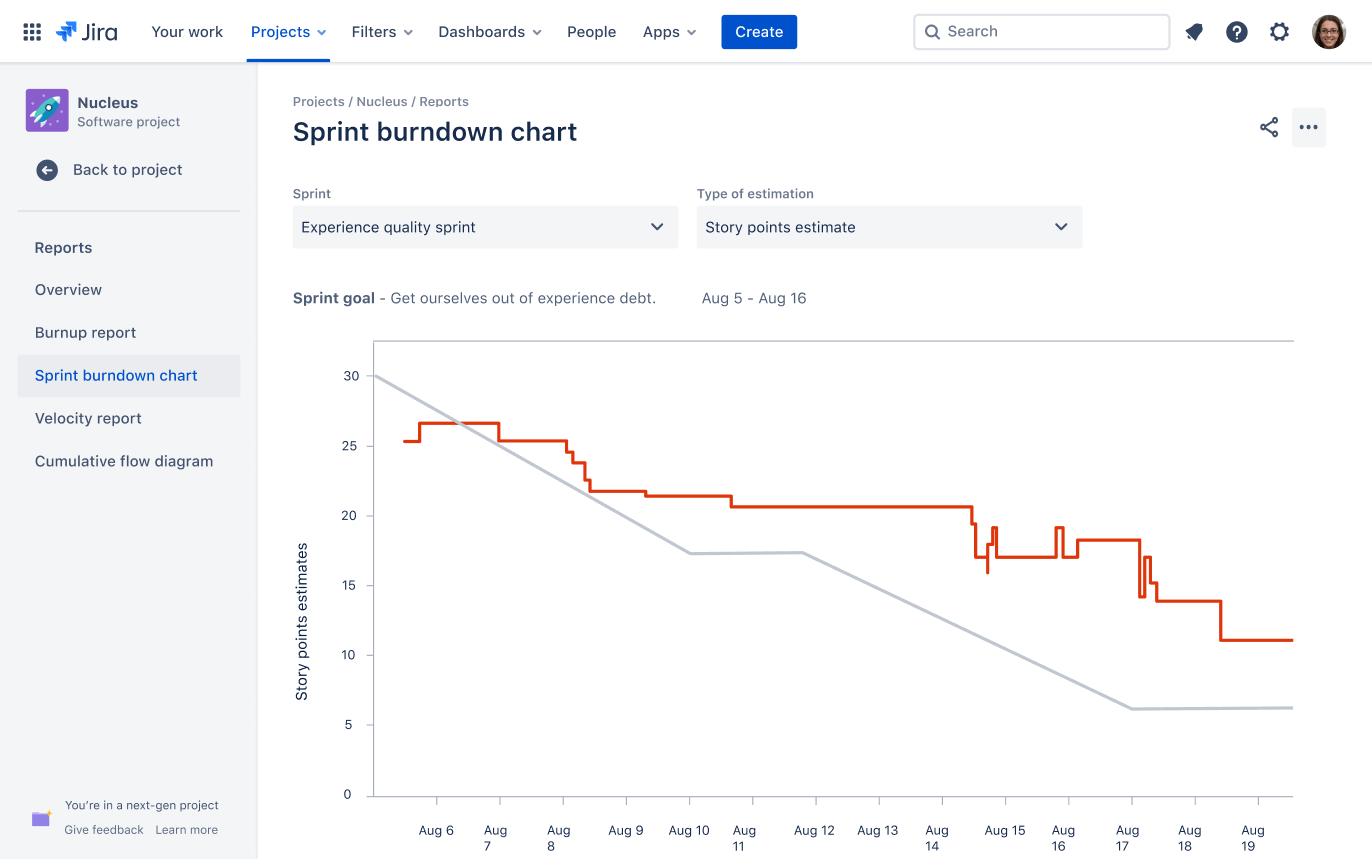 See insights in the context of your work
As you plan
Plan smarter sprints with insights in the backlog.
During your sprint
Stay on target to meet your goals with insights right in the board view.
When you ship
Optimize your delivery pipeline with deployment frequency and cycle time insights.
Improve delivery and performance with agile reports
Reports in Jira software offer critical insights for scrum, kanban, and any agile methodology in between.
---
Reports for scrum teams.
Stay on track of sprint goals and improve retrospectives with data scrum teams can put to use sprint over sprint.
Sprint report
Determine overcommittment and excessive scope creep and understand completed work in each sprint. 
Burndown chart
Track progress towards sprint goals to manage progress and respond accordingly. 
Release burndown
Track and monitor the projected release date for versions and take action if work is falling behind projected schedule. 
Velocity chart
Track work from sprint to sprint to helps teams determine the velocity and better estimate the work a team realistically achieve in future sprints.
Optimize kanban flow for continuous delivery
Better predict future performance and spot bottlenecks with agile reports for kanban teams. 
Cumulative flow diagram
Easily spot blockages by seeing the number of issues that increase in any given state.
Control chart
Determine future performance with cycle and lead times for your product, version, or sprint. 
Work management made easier with Jira reports
Identify trends and work smarter, with out-of-the-box reports for issue analysis and forecasting in Jira Software. 
Average Age Report
Created vs Resolved Issues Report
Pie Chart Report
Recently Created Issues Report
Resolution Time Report
Single Level Group By Report
Time Since Issues Report
Time Tracking Report
User Workload Report
Version Workload Report
Bring it all together with dashboards in Jira
Organize projects and track achievements in a single view with dashboards in Jira Software. With dozens of built-in gadgets, easily customize dashboards for teams, stakeholders, and leadership.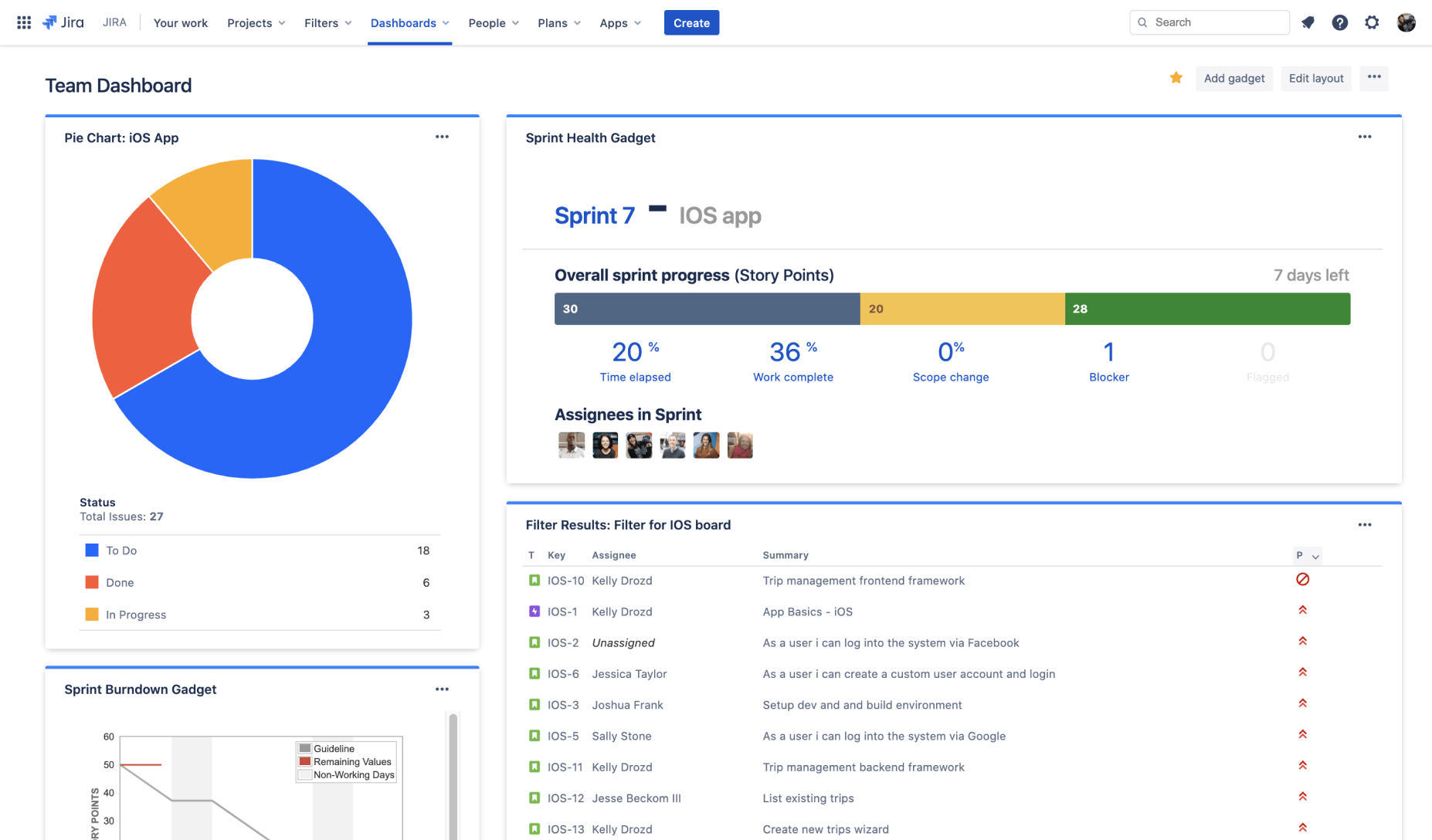 Find what you need with the power of search in Jira Software
With advanced search in Jira Software, turn work across tasks, projects, initiatives into custom reports that can be saved, shared, or added to dashboards.
Get better insights and actionable information with apps for Jira Software