Dependency mapping template
by Atlassian
Plan work effectively by understanding the dependencies required to make the project successful
Use template
Like most team projects, yours has many moving parts – some of which depend on other entities to move forward. Left unchecked, there might be bottlenecks and unexpected issues that pop up and make your project's success more difficult to achieve.
Before you begin, make sure to map out all the things that could stand in the way of your success. Our dependency mapping template can help your team proactively manage and mitigate risks by creating a complete list of project dependencies and breaking them down into three workable sections – things your team can control, things your team can influence, and things your team can't control.
How to use the dependency mapping template
Step 1. Brainstorm all project dependencies
It's important to be as comprehensive as possible in this section to avoid blind spots and possible downfalls. List all of the internal and external factors that you can think of that will affect your work, especially those that depend on other team members or stakeholders to complete before moving on to the next task.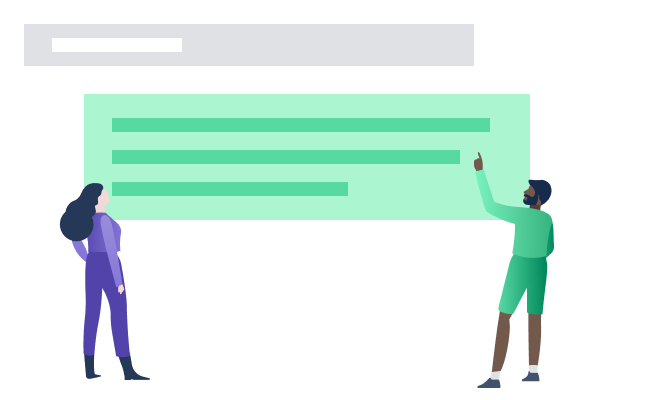 Step 2. Categorize dependencies into three sections
Each dependency falls under one of the categories below.
In team's control – Your team has complete control over these tasks and is able to direct particular people, situations, and activities like creating a product roadmap.
Team can influence – Your team has some control over these tasks. For instance, you might need deliverables from other teams and stakeholders but can't necessarily control when they should do it. Instead, you might give them a due date for the deliverable.
Out of team's control – Your team has absolutely no control over these factors. A good example is government regulations that you must follow for legal reasons.
Once you've organized them all, break down each dependency by defining its owner and next step. The 'Owner' is the main point of contact for a particular task who would also lead each mitigation plan. The 'Next Step' is how the owner will respond to any problems if it actually happens.
---
Atlassian is an enterprise software company that develops products for software developers, project managers, and content management.
More project planning templates View all
Brainstorming

Plan, run, and document a remote brainstorming session for your next great idea.

Steven Bao

R&D Program Manager
Atlassian

Business status update

Provide regular updates to leadership and the wider team on business and product performance.

Capacity planning

Take the guess work out of your estimation and prioritization.