Confluence cuts meeting time by 60% – the healthier way to get work done
$399
billion
cost from pointless meetings in U.S. companies1
67%
of workers
say too much meeting time distracts them from doing their job2
71%
of managers
say meetings are unproductive and inefficient3
$399
billion
cost from pointless meetings in U.S. companies1
67%
of workers
say too much meeting time distracts them from doing their job2
71%
of managers
say meetings are unproductive and inefficient3
How to create a meet-less workflow and culture
Confluence keeps the whole company in sync, while working a-sync, so there's less meetings and more healthy project collaboration.
TemPLATE that
Use templates for status updates, reporting, and projects so you can focus on doing deep work.
End of week status report
DACI: Decision documentation
Stakeholder communications
How to go meet-less with Confluence
Real Confluence users share their top tips for creating meet-less cultures and raising productivity company-wide.
Egg-cellent collaboration
On mobile, desktop, and Slack, when online and offline – with more content types, real-time editing, and commenting  – and all on an open platform.
Confluence allows you to work fast with simultaneous collaboration, a single source of truth and better communication.
Maycon Bellfort, Owner, Maxinst
Supercharge project collaboration
Connect, engage, and motivate your team to work effectively no matter their role or location.
Team collaboration in Confluence
The Confluence difference
Reliability & performance
Over 75k customers and 15+ years of continual innovation; teams trust Confluence to build on existing knowledge that stays even when contributors leave.
Scalability & speed
Confluence scales across the entire organization and won't slow down as your employee count grows to enterprise levels.
1000+ Integrations
Say no to repetitive work; integrate your favorite tools like Slack, Microsoft Teams, and Jira to bring collective knowledge to your entire workflow.
Make the most of meetings
Guide
How to embrace collaborative meetings and avoid pointless calls
Blog
How Atlassians use Confluence to collaborate better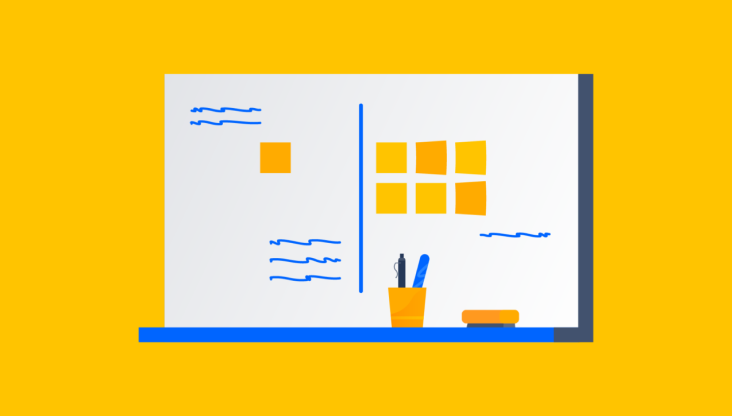 Blog
6 types of meetings that are actually worthwhile