Project plan template
Define, scope, and plan milestones for your next project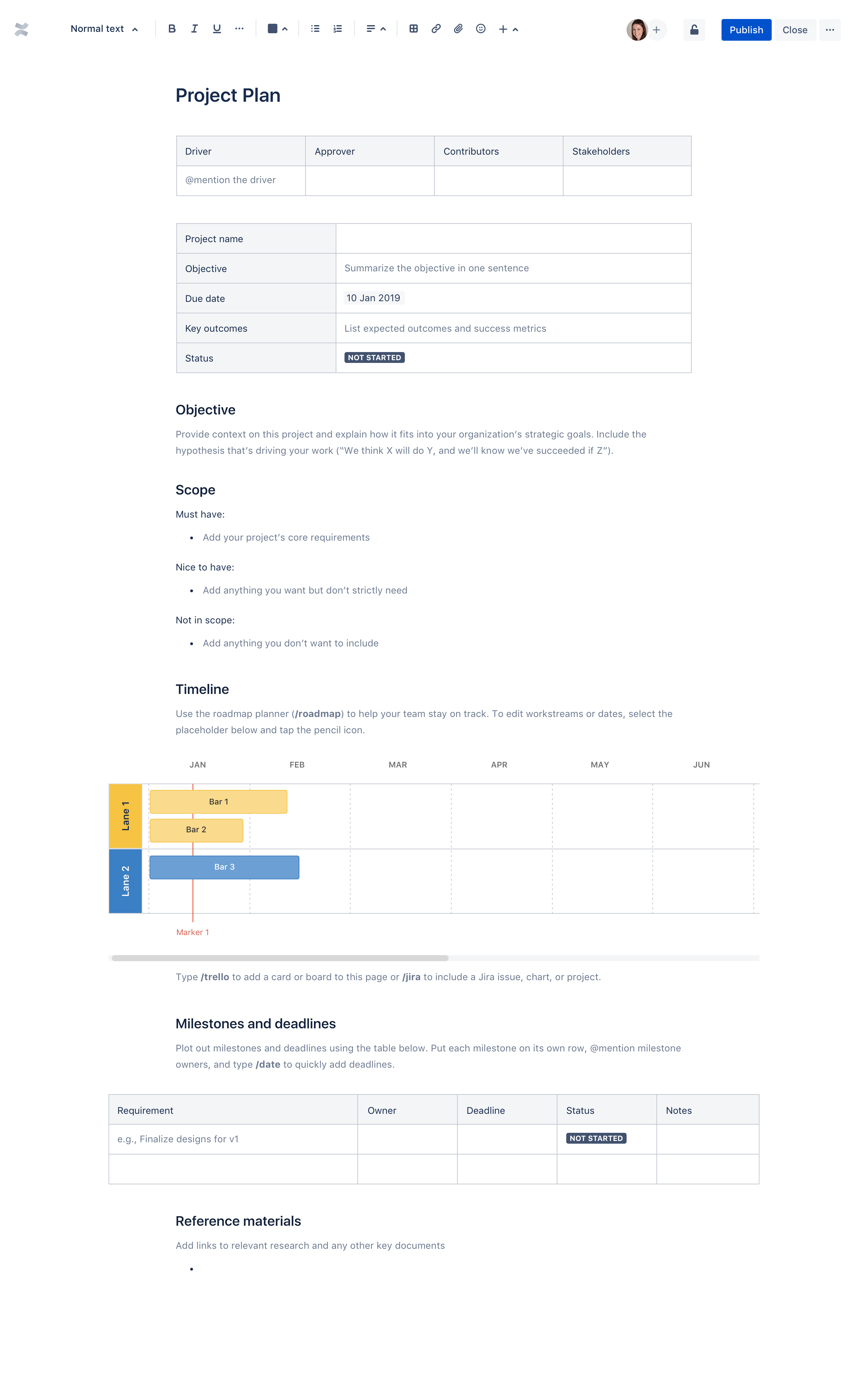 Marketing plan template
Big, complex projects can be hard. Big, complex, projects that span multiple teams? Even harder. No matter what team you're on, the project plan template makes it easier to manage projects of any size and complexity, all while being able to keep stakeholders informed along the way. Click here for tips on hosting a project kick-off meeting, so you can get extra input on your project plan and orient your team.
To access this template in Confluence Cloud, click on
in the left sidebar.
Use this template to:
Align all stakeholders and contributors on one page
Outline project objectives, goals, and metrics
Provide visual roadmap of project timeline
Give detail on project milestones, owners, deadlines, and status