Work together from anywhere with Confluence Mobile
Stay on top of the latest with your team and move work forward – straight from your device 
Confluence Data Center and Server mobile app
If you have a downloadable version of Confluence, which your system administrator has installed on your organization's hardware, head to our documentation page to set up your instance. Then, download the app.
Work doesn't only happen from your desk
Stay on top of the latest developments with your team, capture a great idea on the go, and move work forward-wherever you happen to be
Create and edit pages
Whether you're at a conference or sitting in a meeting, Confluence lets you jot down ideas or edit existing pages from your device.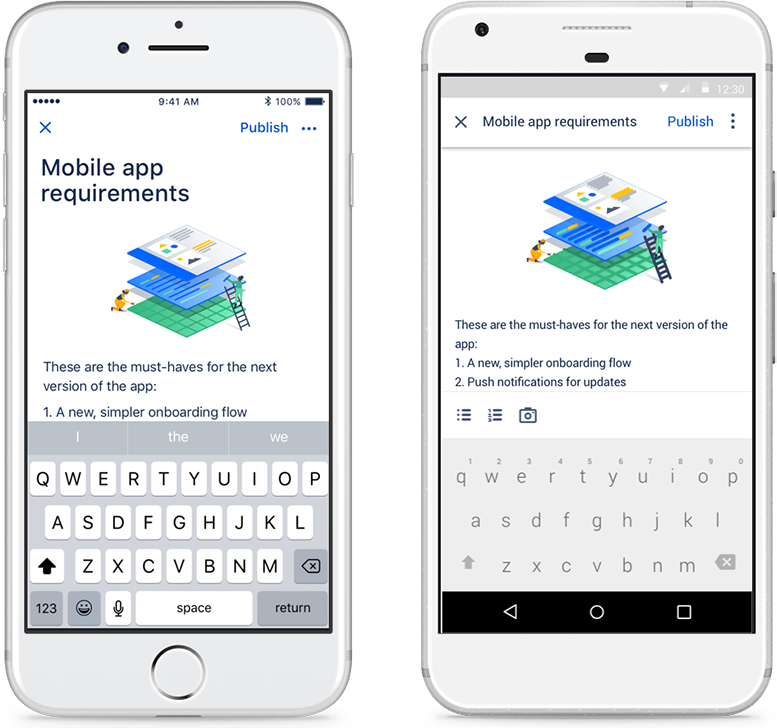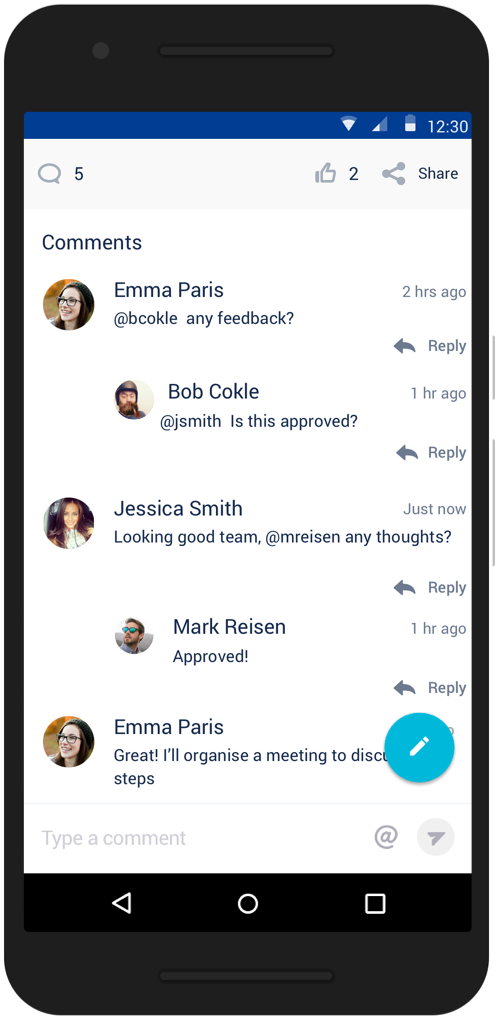 View activity
View your team's recent activity to catch up on what you may have missed, or see activity company-wide. 
Find work
Easily access content you've recently worked on, search across Confluence or within a specific space for pages, or make meeting prep a breeze with the Confluence Pages for Today widget. 
Take action
Show approval with likes, contribute feedback with comments, or save pages for later when you're back at your computer.
Know on the go
Push notifications keep you a tap away from your most important work. Get notified instantly about new pages, @mentions, comments, tasks, likes, and page shares. Or personalize your notifications and receive only what is most important to you.
New to Confluence?
The Confluence Cloud mobile app requires an existing Confluence account, hosted by Atlassian. If you don't have one yet, begin a free trial now.