Solarisbank + Atlassian
How Solarisbank is reshaping financial services with the structure, speed, and visibility of Atlassian
---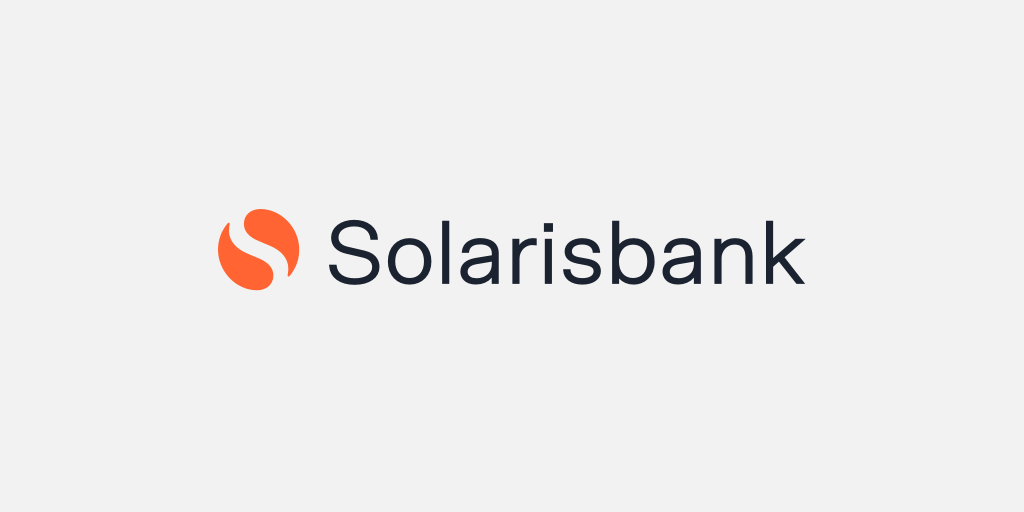 Industry
Financial services
Locations
Berlin, Germany
In an industry full of established players and regulatory roadblocks, it can be difficult for innovators to break in and truly make a difference. Fintech pioneers like Solarisbank are rising to the challenge to make banking simpler for companies and their customers.
As a tech company with a German banking license, Solarisbank offers a completely digital banking-as-a-service platform, which their customers (who they call "partners") can leverage to spin up custom financial solutions for their own users, without the usual red tape. For example, if a retailer wants to give their customers the option to finance a big purchase or buy a gift card, they would normally need to work with a bank to do so. Most traditional banking institutions move slowly and have predefined offerings that are hard to customize. The process often takes many months or even years and results in a shoehorned solution. Alternatively, the retailer could connect to Solarisbank's flexible, modern platform and build their own customized, compliant banking products in a fraction of the time.
With such an innovative concept and entrepreneurial culture, which encourages everyone to take responsibility for helping the bank grow and evolve, it's no wonder the company has attracted investors like VISA and BBVA, signed dozens of new partners around the world, and grown to over 300 employees in just four years. Scaling so quickly puts stress on even the most experienced teams, and when they're working with some of the world's biggest brands, there's no room for error.
In the beginning, Solarisbank employees were using multiple tools for communication, documentation, and development. This led to inefficiencies, as they were spending valuable time switching between systems and finding the right information.
To solve their immediate challenges and lay the foundation for scaling even faster in the future, Solarisbank centralized onto the Atlassian platform and hasn't looked back. Since onboarding the entire company to Atlassian solutions, the bank has increased efficiency, streamlined communication, and put professional structures in place to raise the bar for their customers and the entire banking industry.
The key reason to use Atlassian products is the connectivity. You have your documentation, you have your boards, you have your customer support, and everything is interconnected.
Connectivity is key
Running a firm like Solarisbank isn't like running most businesses. While many companies have the freedom to make their own rules, the bank operates in a highly regulated industry (financial services) and area (Europe). Auditors and investors need documentation, partners need compliance and constant support, and it's difficult to meet those needs with unclear processes and siloed systems.
It's our number one tool for everything content-related, everything documentation-related. We spend hours in [Confluence] per day. If you want to learn anything about this company, you go to Confluence. Everyone always knows where to find what.
"You can use four or five tools, but they're hard to use together," says Senior Productivity Manager Fabio Morena. "It's also hard to release code for a banking platform. We have to be 100% sure the code has been reviewed properly, that all the right people took a look at it, and that all the right people signed off on the code that's rolling out to production."
Solarisbank also needed to build up formal systems for customer support and project management. To address this challenge, the team began looking into several technology solutions. While each one had advantages, Atlassian rose to the top of the list because of the team's familiarity with the platform and its integration. "We already worked with Confluence, so it was a no-brainer that we use more Atlassian tools," Fabio explains. "The key reason to use Atlassian products is the connectivity. You have your documentation, your boards, your customer support, and everything is interconnected."
A secure and customized body of knowledge
Po wybraniu rozwiązania, Solarisbank zwrócił się do firmy kreuzwerker o pomoc w realizacji, a także o ciągłe szkolenie, coaching i zarządzanie. Firmy skonfigurowały wspólnie rozwiązania Jira Software, Confluence, Jira Service Management i Statuspage, aby dostosować je do indywidualnych potrzeb i przepływów pracy każdego zespołu. W trosce o bezpieczeństwo i zachowanie zgodności z przepisami utworzono oddzielne instancje do współpracy wewnętrznej z pracownikami i zewnętrznej współpracy z partnerami.
Wielu pracowników korzystało już z Confluence w taki czy inny sposób, więc Solarisbank i kreuzwerker rozpoczęły działania od tego rozwiązania i od tego momentu zaczęły traktować je jako pojedyncze źródło rzetelnych informacji dla zespołu. Gdy zatrudnia się nową osobę, dane partnera ulegają zmianie, a nawet dojdzie do sytuacji kryzysowej, każdy zwraca się w stronę Confluence. "To nasze narzędzie numer jeden do wszystkiego, co wiąże się z treścią i dokumentacją. Na co dzień spędzamy w [Confluence] całe godziny" — mówi Fabio. "Jeśli chcesz dowiedzieć się czegoś na temat tej firmy, sięgnij do Confluence. Wszyscy zawsze wiedzą, gdzie znaleźć różne informacje".
That includes key players outside the bank, like auditors, whom the team must provide with updated records of every change made to their core product. Thanks to this living body of documentation, employees, partners, and regulators can always quickly and easily find exactly what they need.
An integrated ecosystem for speedy service and delivery
Oprócz scentralizowanej dokumentacji, Solarisbank potrzebował lepszego sposobu współpracy przy tworzeniu produktów i obsłudze klienta. Dotychczas procesy te przebiegały wolniej i były bardziej złożone, jednak wdrożenie rozwiązań Atlassian z pomocą firmy kreuzwerker ułatwiło współpracę zespołom nietechnicznym oraz technicznym, umożliwiając lepsze i szybsze dostarczanie usług oraz zapewnianie obsługi.
Solarisbank's Technology team uses Jira Software to collaborate with their partners on product development, issue management, and code releases, which are executed with a click of the mouse. "As soon as a release is rolled initially, a Jira ticket is created, and when it's dragged into the release column, this release is kicked off by someone authorized to do so," says Fabio. The new release is then logged in Confluence for audit purposes.
When Technology is working on incident management and maintenance, Statuspage is invaluable. It's integrated with Solarisbank's alerting tool, so any time an incident is reported or maintenance is scheduled, an update is automatically posted to Statuspage. That way, Solarisbank's partners are aware of any potential disruptions, and engineers can work quickly to address the issue. The Statuspage updates have been particularly helpful for saving time, building trust, and keeping partners happy.
We can track the number of tickets that come in and are resolved, working time, and the eventual outcome of each ticket. That way, we can understand how to optimize our workflow and if there are better ways of handling customer requests.
Solutions tailored to each team
As non-technical teams saw how Technology was using Jira Software, they started thinking about how they could leverage it too. Groups across the organization, including Finance, Accounting, HR, and Marketing, now rely on the platform for task tracking and project management, in addition to other department-specific needs. For example, Finance turns to Jira Software for reporting, while HR uses it for onboarding and payment and compensation requests.
Jira Software plays a key role in managing internal service requests too. Each team has its own board, so whenever an employee needs support from the Technology team, such as asking Information Security for new permissions or leaders for a report review, that person opens a ticket in Jira Software. "Then we're able to turn a support ticket into feature tickets for the Tech teams. Jira is really sewn into our daily processes," Fabio says.
We are working in the fast fintech business, so we need to be fast in structuring our daily work. With the permanent integration of Jira, we are way faster and more aligned than before.
Choć Solarisbank wykorzystuje rozwiązanie Jira Software do obsługi podstawowych wewnętrznych wniosków o usługi, wnioski partnerów banku były nieco bardziej złożone. Aby sprostać ich potrzebom i zapewnić bezpieczeństwo, do obsługi partnerów bank zaczął korzystać z systemu Jira Service Management. Jeśli wnioski wymagają poprawek błędów, dotyczą funkcji lub innej dokumentacji, pracownicy mogą powiązać zgłoszenia z systemami Jira Software i Confluence, dzięki czemu mogą błyskawicznie poruszać się między aplikacjami i współpracować nad rozwiązaniem zgłoszenia.
Dzięki rozwiązaniom Jira Service Management i Jira Software Solarisbank zyskał również nowy wgląd w dane, aby móc śledzić i poprawiać wydajność. "Możemy śledzić liczbę napływających i rozwiązanych zgłoszeń, czas pracy oraz ostateczny wynik każdego zgłoszenia. Dzięki temu rozumiemy, jak optymalizować nasz przepływ pracy, i opracowujemy lepsze sposoby obsługi wniosków klientów" — twierdzi analityk kredytowy, Constantin Mirow, który używa systemu Jira Service Management do obsługi partnerów. "Dla naszego zespołu programistów oraz trenerów Agile ważne jest dysponowanie raportami na temat tempa realizacji prac. W Jirze możemy przykładowo śledzić, jak szybko zadania przechodzą przez tablice i w jakim tempie wdrażamy nowe wydania" — dodaje Fabio.
With greater visibility and reporting, Solarisbank is more equipped than ever to make fast, smart decisions and continue to grow.
Scaling fast with purpose and professionalism
Przy wsparciu kreuzwerker w zakresie udoskonalania procesów Solarisbanku, normalizacji jego systemów oraz dostosowywania rozwiązań Atlassian do potrzeb poszczególnych zespołów, grupy w całej firmie odnotowały znaczną poprawę szybkości i widoczności, czyli kluczowych składowych, które pomogły firmie szybko się rozwijać i dały podstawy do dalszego skalowania.
"We are working in the fast fintech business, so we need to be fast in structuring our daily work. With the permanent integration of Jira, we are way faster and more aligned than before," Fabio says. Financial Analyst Jordi Vilalta adds, "In Finance, [Atlassian] has helped us get really structured to centralize communication channels, avoid losing track of information, and be more efficient."
The bank's team is also expanding to new locations and facing new challenges, such as doing more remote work, so they rely on Atlassian to maintain efficiency and transparency when collaborating from afar. "Many of us are working remotely now, so we're highly dependent on having transparency into what everyone is working on," Fabio explains. "We have daily meetings via Zoom where we look at our dashboards and say, 'Today I'm going to work on this topic, and my colleague is working on that topic.' That helps a lot."
In Finance, [Atlassian] has helped us get really structured to centralize communication channels, avoid losing track of information, and be more efficient.
Constantin agrees. "Transparency is one of the biggest advantages [of implementing Atlassian]," he says. "Everyone is aware of the topics coming every day, so we can split the daily business up equally and stay aligned on what needs to be done. We can also measure at the end of the day if we actually achieved what we wanted to do."
There's no doubt Solarisbank is achieving everything they wanted to — and more. In less than three years, the team has almost quadrupled in size and far exceeded their goals for partnership growth. And this is only the beginning. Now that they have more formal processes, centralized communication, and a core set of collaboration tools, Solarisbank feels confident they can continue scaling rapidly with purpose and professionalism.
"Our company is getting bigger, and our partners are getting bigger...We were 80 people at the end of 2016. In early 2020, we were 300 and still growing," Fabio says. "When a company grows fast like that, you have to establish standardized processes and professional systems to serve big financial players. You need to keep everything in one place and help everyone stay up to date. You need transparency so you can be efficient and make decisions faster. You need to grow fast and professionally. That's what Atlassian is doing for us."
Have you considered a move to cloud?

VSCO, the photo app turned subscription business, has found the secret formula for transparency, efficiency, and teamwork.

Fugro keeps focus on innovation with Atlassian's cloud products
How InVision centralized their tools and scaled their remote team with Atlassian and Slack