Becoming an agile IT team
---
Meeting the demands of the business and being nimble can pull IT teams in opposite directions. To make matters worse, agile IT teams have to juggle project work that sets themselves (and the rest of the company) up for success with queue-based work that "keeps the lights on".
Some teams choose to manage this unwieldy workload using scrum, others use kanban, and many others blend the two into a hybrid framework. But no matter how you plan your work, a few things are certain. You'll always need to manage dependencies and communicate with stakeholders. You'll always need to prioritize work in accordance with your team's capacity. And you'll always benefit from taking time out to reflect and adapt. 
To that end, we curated this collection of techniques and exercises (we call them "plays") that help your team deliver their best work and stay true to agile principles. Whether you're already an agile IT team or evolving into one, try these plays – designed by agile IT teams, for agile IT teams.
Top 8 plays for agile IT teams
These plays include classic agile ceremonies, plus a few new tricks to keep up your sleeve.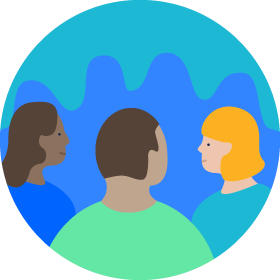 Standups
If your IT team is new to agile, standups are the place to start. This 10-minute daily meeting builds trust across the team (and your communication muscle) as you share updates on progress and surface blockers.
Retrospectives
This classic agile ritual creates a safe space for a candid discussion of what's working and what's not. Retrospectives can take many forms. Try some of our variations, and iterate on the format until you find one that works for your team.
Prioritize, as a Team
This twist on the standard backlog grooming method will help your IT team agree on priorities, and define where it's ok to delay or drop tasks. Most importantly, you'll prioritize your work collaboratively as a team.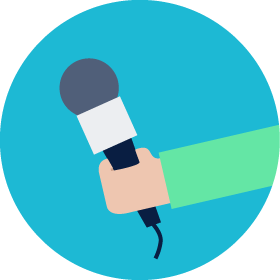 Customer Interview
Delivering customer value is a whole lot easier when you understand their needs. And there's no substitute for going straight to the source. Use our templates and sample questions to get the information you need.
IT Project Poster
Your project poster is a living document that speaks to your project's strategic fit, value to your customers, risks, the assumptions you need to validate, and proposed solution. From here, you can easily break the project down into epics, stories, and sprints.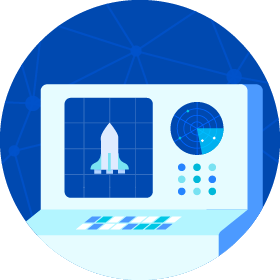 IT Project Kick-off
Don't hold a kick-off meeting that could've just been an email. Use this play to build an agenda focused on making decisions and building a shared understanding of the project (and each team member's role). 
Capacity Planning
As an IT team, you're always balancing work on special projects with the queue-based work that never seems to go away. Our agile approach to capacity planning takes the guess-work out of defining your team's workload. 
Dependency Mapping
What if you could actually prevent bottlenecks instead of just fixing them? Dependency mapping is critical for delivering on your commitments each sprint and keeping your velocity high.
also recommeded
Service Team Health Monitor
Use the Health Monitor to self-assess against eight attributes common amongst high-performing teams, then track your progress over time.
Gather your IT team for an honest discussion about how you're working together.
Other resources
Because there's always more to learn 
Want even more Playbook?
Drop your email below to be notified when we add new Health Monitors and plays.
Got feedback?
Drop a question or comment on the Atlassian Community site.