IT 服务管理模板
快速响应请求、解决事件、解决问题和部署变更。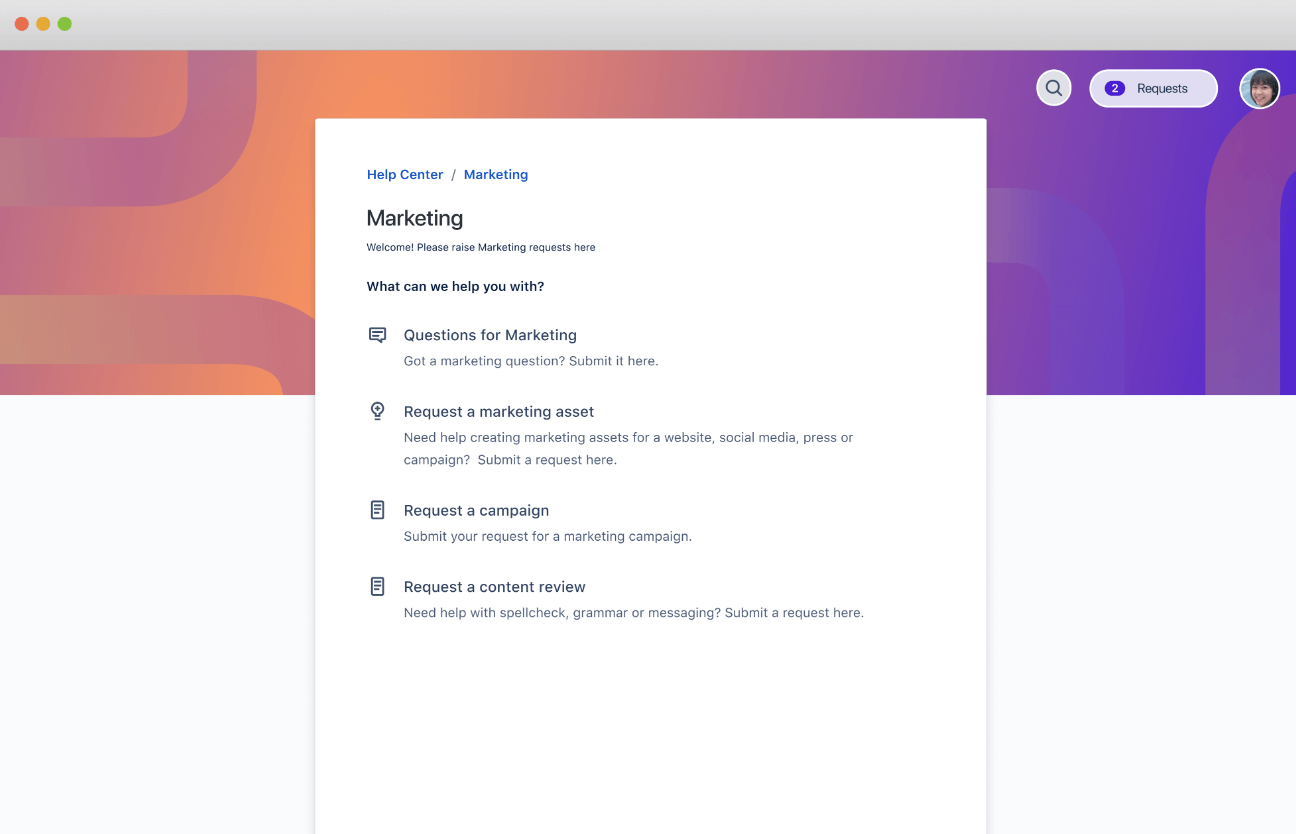 Streamlined HR workflows
Stay on top of and manage all HR service demands with pre-configured request types and workflows designed for HR teams.
Built-in confidentiality
Securely track and protect sensitive information. Use permissions to define who can view, find, and comment on requests.
Self-service portal
Help employees find answers to common questions using a service portal. Set up a knowledge base so that help-seekers can self-service with FAQs and how-to articles.
Featured product: Jira Service Management
The easiest way for HR teams to manage payroll, onboarding, requests, general inquiries, and other HR services. Learn more
"Digital transformation is a buzzword, but Jira Service Management is helping make it tangible for us. Before, people were looking at shared drives, spreadsheets, and emails. Now they see their process as a digital product, through a form, a queue, a dashboard, and a workflow."

Jeff Pittman
Director of IT Operations, Sony Music Publishing
Related templates
Jira Service Management
常规服务管理
管理所有内部服务请求。
Jira Service Management
ITSM
管理请求、事件和变更,以快速提供优质服务。
Jira Service Management
分析服务管理
捕获、分类和管理您的所有分析和数据请求。
相关资源
什么是 ITSM?IT 服务管理指南
Jira Service Management 快速入门指南
How to get started with the HR service management template
Ready to use this template?