New employee onboarding template
Manage the onboarding process from offer acceptance to day one on the job.
Includes  
Calendar
Board
List
Forms
Reports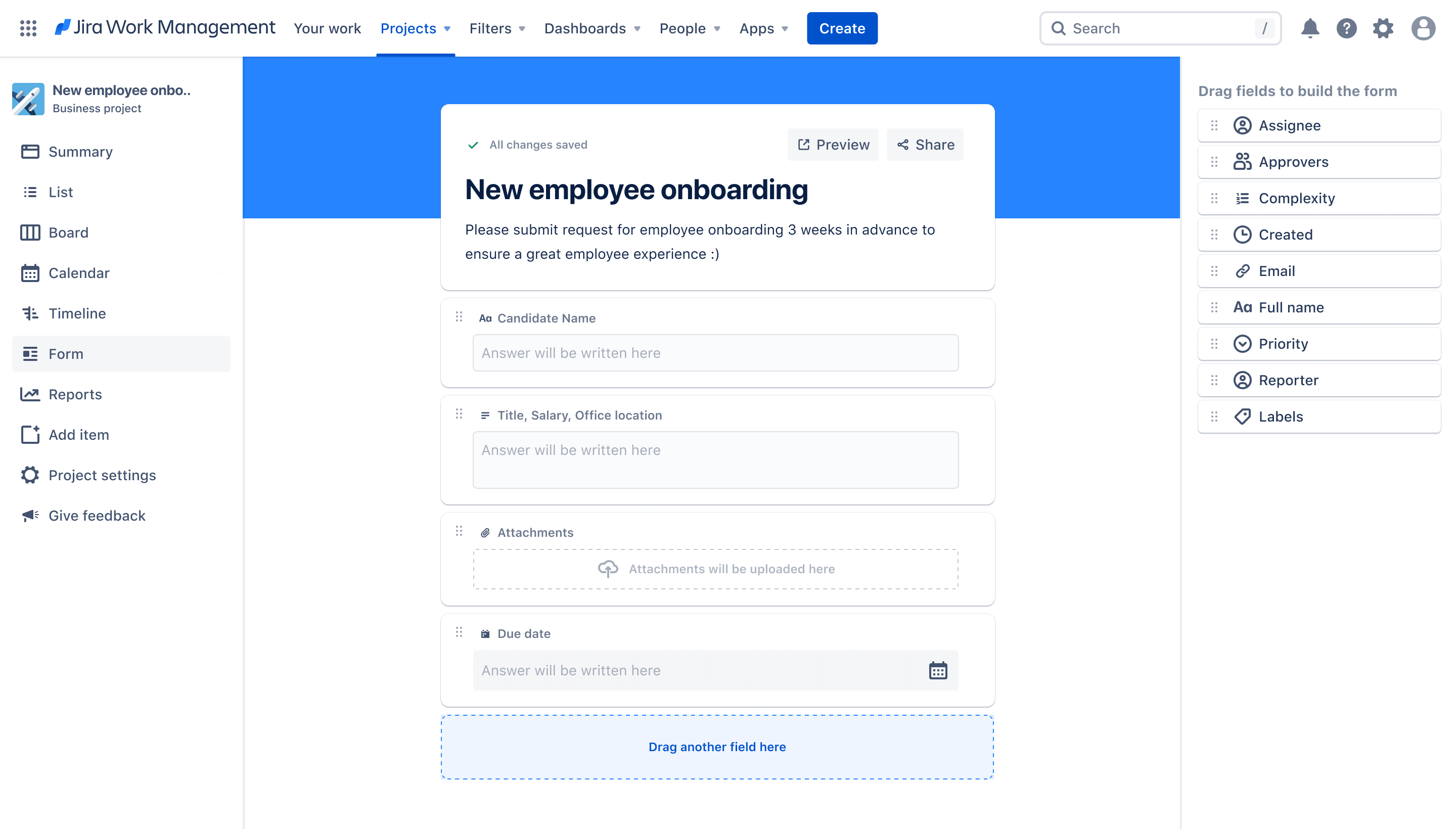 Easy visibility
Clearly see when offers are signed, IT is provisioned, badges are sent, and more.
Better onboarding
You only get one chance at a first impression, so make it count with an onboarding process that ensures employees start off on the right foot.
Flexible management
Stay on top of each and every onboarding journey with quick task management and centralized task views.
Featured product: Jira Work Management
The easiest way for business teams to plan, track, and manage work, all in one place. Learn more
"Work becomes a lot more visible when it's all in one place with Jira."

Jeff Lai
Internal Infrastructure, Canva
Related templates
Jira Work Management
Recruitment
Monitor candidates and potential hires from application to offer.
Jira Work Management
Project management
Manage activities for completing a business project.
Jira Work Management
Procurement
Standardize your procurement process from request to receipt.
How to get started with the new employee onboarding template
Ready to use this template?